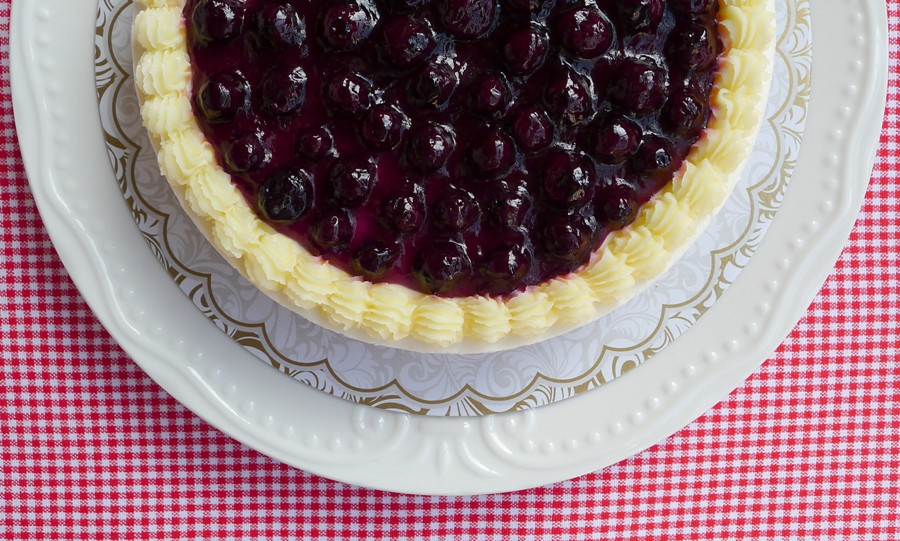 This is not the first time I'll be writing (and raving) about a good blueberry cheesecake.  As some of you may already know, I am a big fan of blueberry cheesecakes.  And that I'm very picky when it comes to the cream cheese filling.  I don't like it too light nor too heavy.  The smooth consistency must be there.  And most of all, it must not be too sweet.
Here is another blueberry cheesecake discovery worth sharing, and I like that it comes in a petite size that is perfect for afternoon tea and cake parties.  It would also be a lovely addition to any dessert spread, minus the hefty price tag.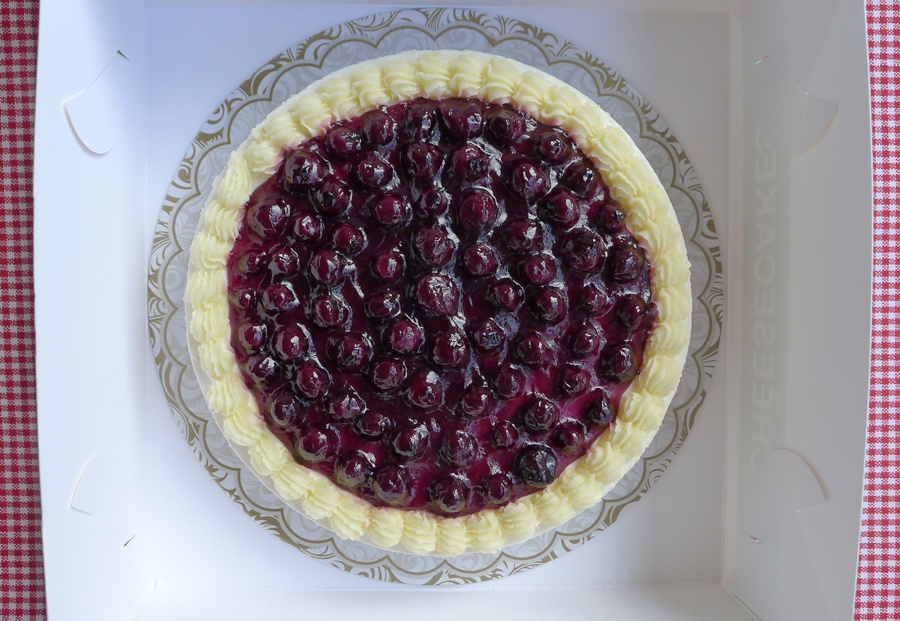 This is Pellegrino's best-selling No-Bake Blueberry Cheesecake.  I was invited to sample it and to be honest, I was surprised to find this small plate of a cheesecake oozing with hotel-grade taste!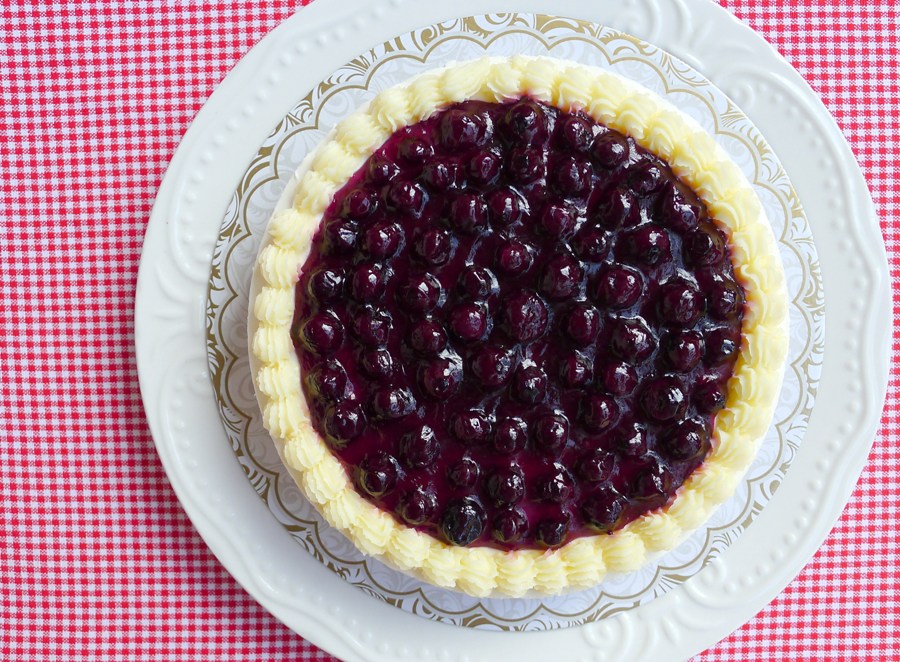 The cream cheese filling is rich, creamy and smooth – just the way I like it!  But what surprised me most was the crust.  I honestly thought it was nougatine or some expensive praline crust, only to be told that it was made from cashew nuts and biscuits!  It was that good!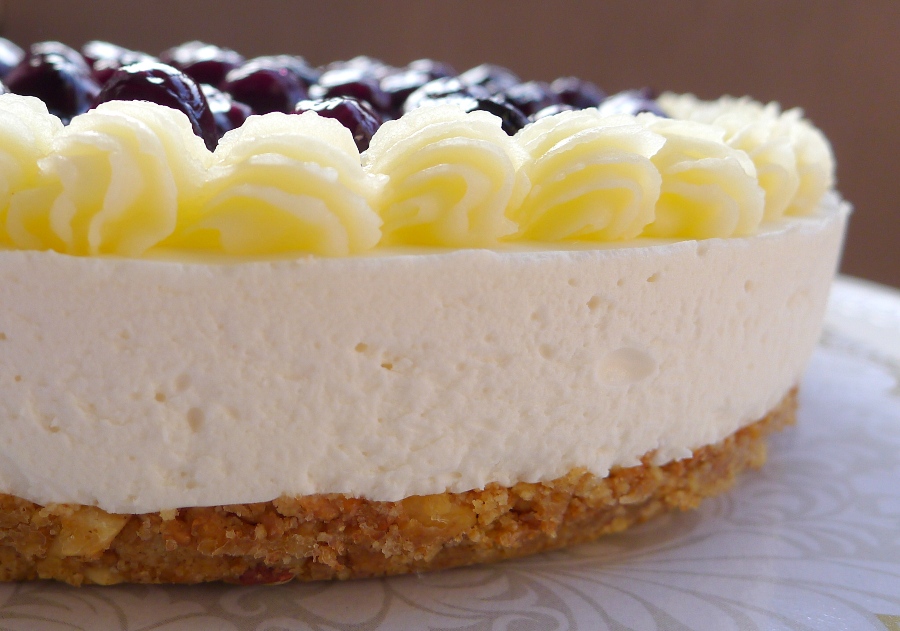 Their blueberry cheesecake is also devoid of any whipped cream topping – another plus point for me.  As you know, I savor the cream cheese filling the most, so finding a generous layer of it in Pellegrino's version is already a treat.
Ain't the blueberry cheesecake picture-pretty too?  Grabe ang "organized" ng blueberries on top!  That's what I immediately noticed when I opened the box hehe!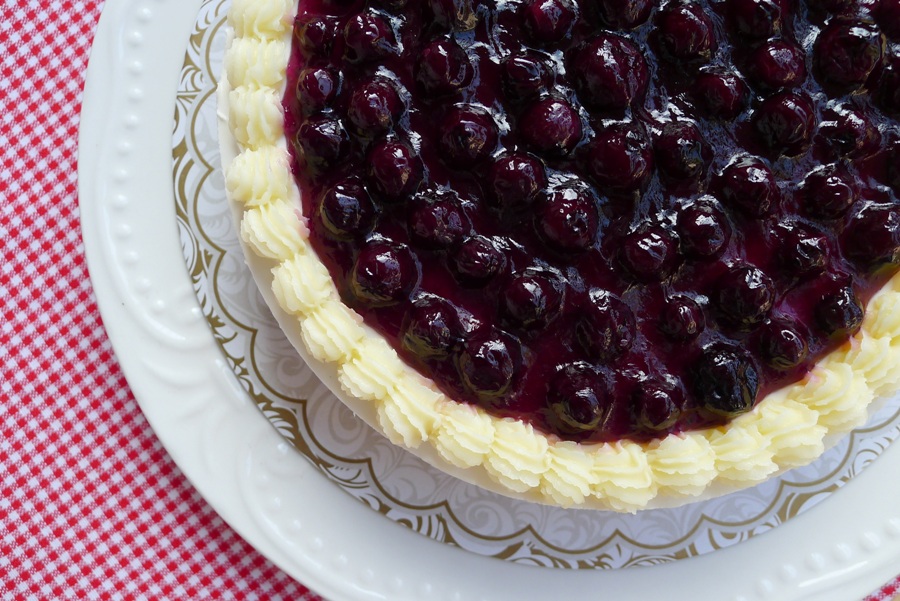 And instead of a whipped cream-based icing, Pellegrino's used something that tasted like frosted buttercream. I found it a bit too sweet, though.  While it looked pretty in picture, I think the blueberry cheesecake is already good without this.
Overall, this no-bake blueberry cheesecake is a keeper. It is one indulgent blueberry cheesecake that you should all try.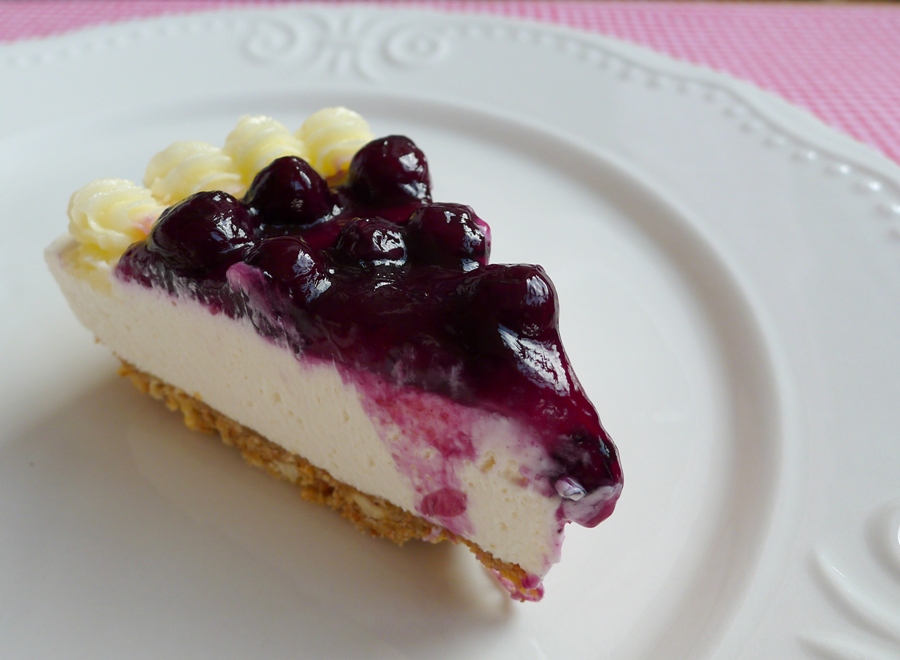 Pellegrino's no-bake Blueberry Cheesecake comes in 3 sizes:  the 4-inch cheesecake is priced at P210.00 only, while the 7-inch and 9-inch cheesecakes are priced at P400.00 and P800.00, respectively.  So affordable, right?
All cake orders are delivered directly at your doorstep via City Delivery.
No-Bake Blueberry Cheesecake by Pellegrino's  |  https://www.facebook.com/PellegrinosRoastedChickenStation  |  [email protected]  |  0920-9277488  or 531-2199