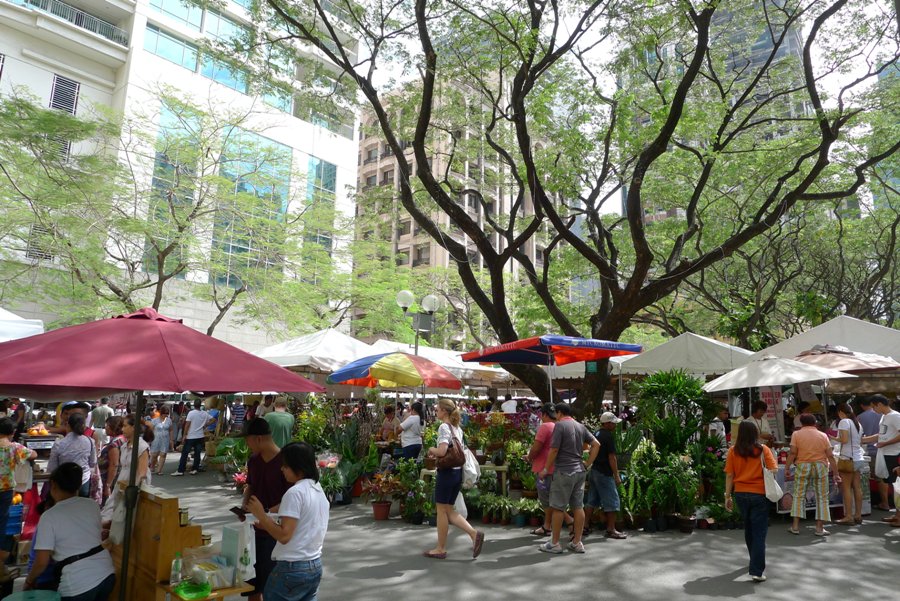 The weather yesterday was too perfect to be wasted indoors.  There's some sun but it was mostly cloudy and chilly.  With nothing major planned that day, AJ and I decided to head to the Salcedo Saturday Market to finally check it out.
Yeah, we live in Makati but have never actually been to this side of the city.  I guess the address intimated me so much (hehe!) but it turned out to be a friendly place pala – with lots of cooked food, fresh produce and imported grocery items being sold at reasonable prices.  It's part Mercato Centrale and part Rustan's Supermarket, judging from the food stuff available there.
Here are some of the interesting ones I saw: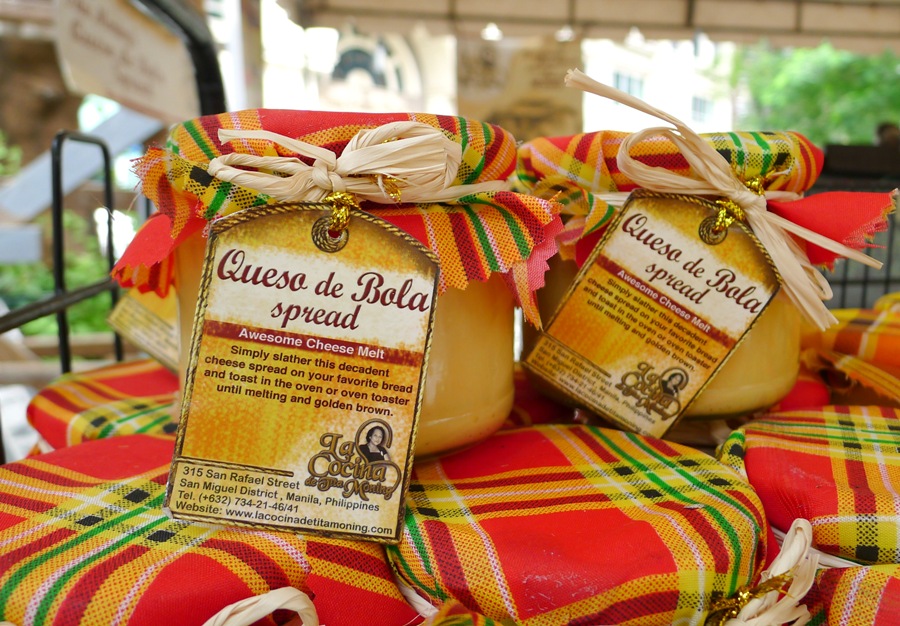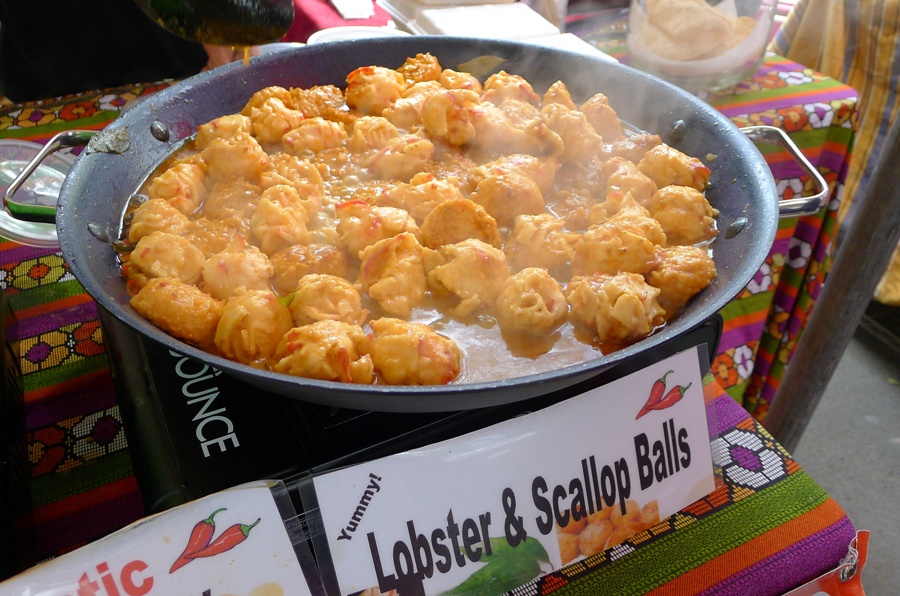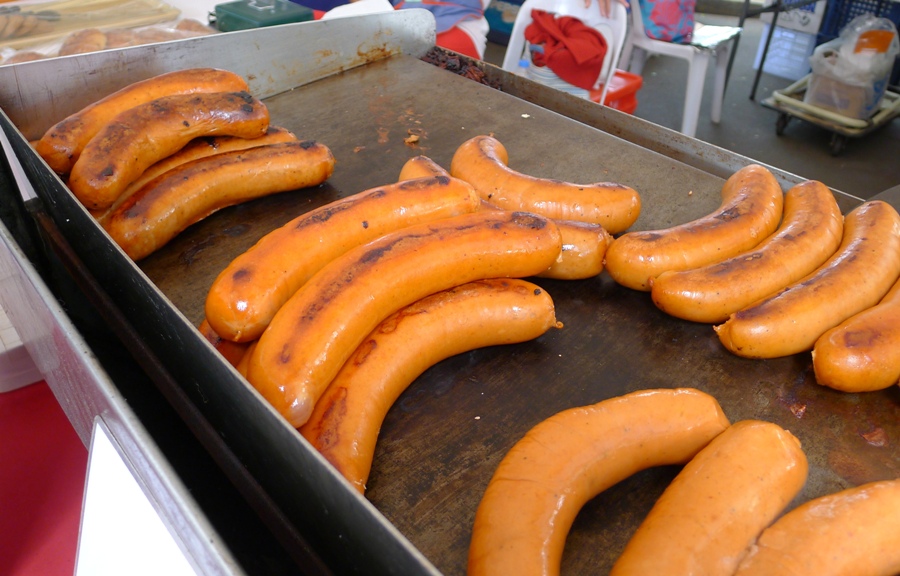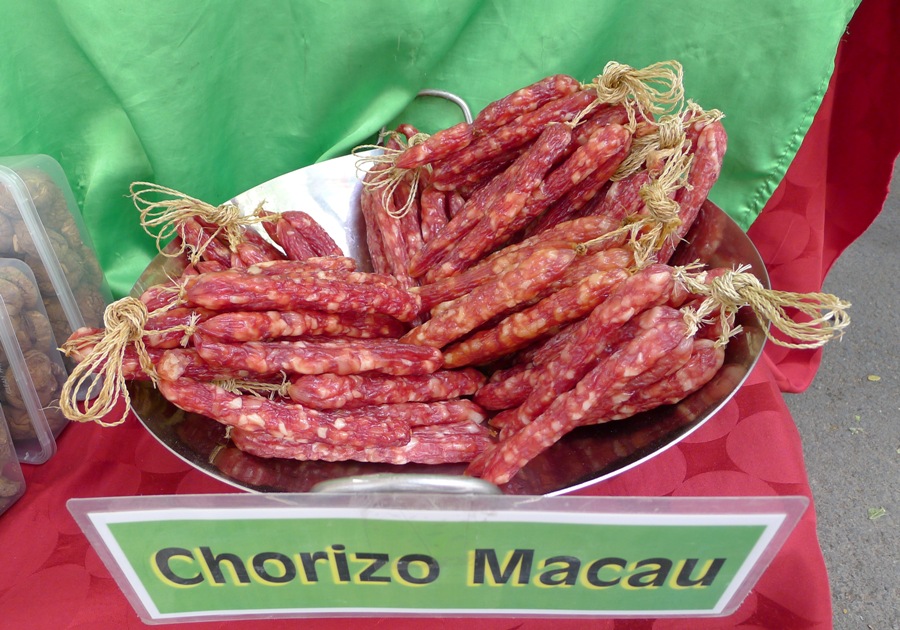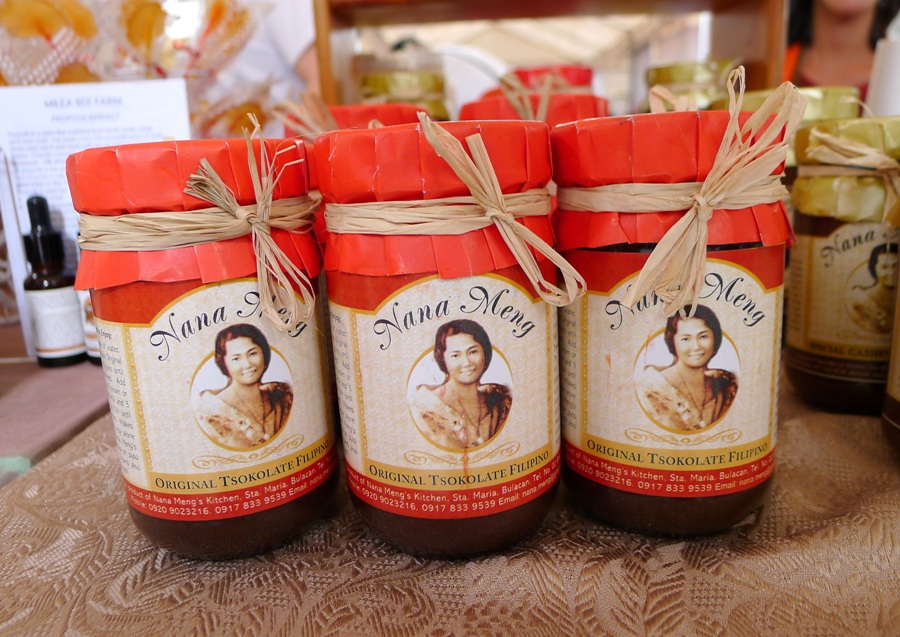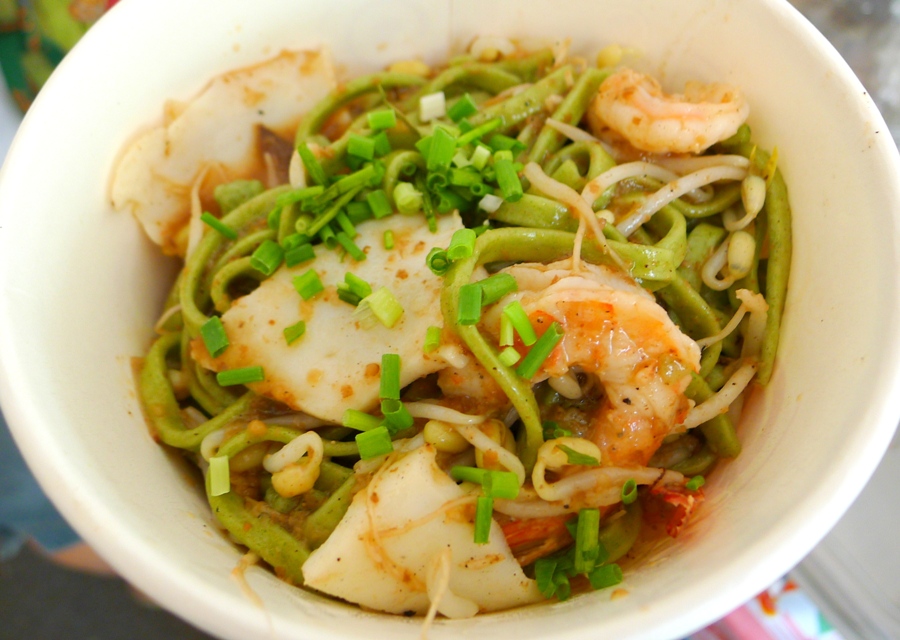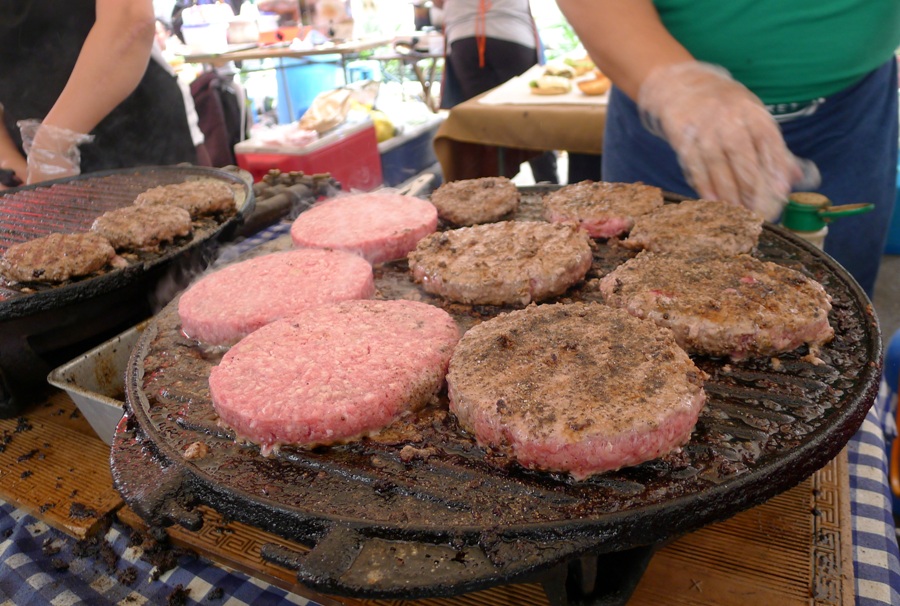 There are non-food items being sold too (and which I almost bought – check out the bag below):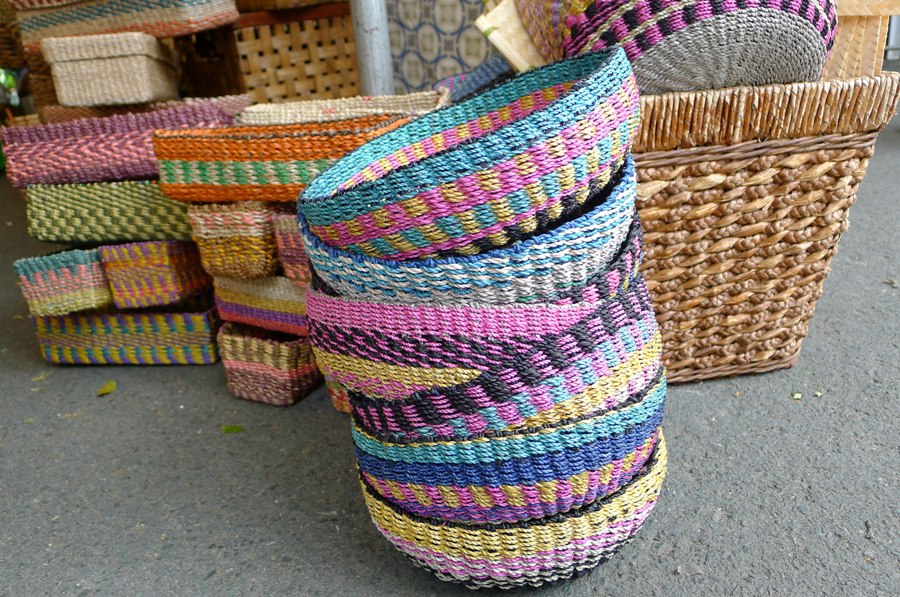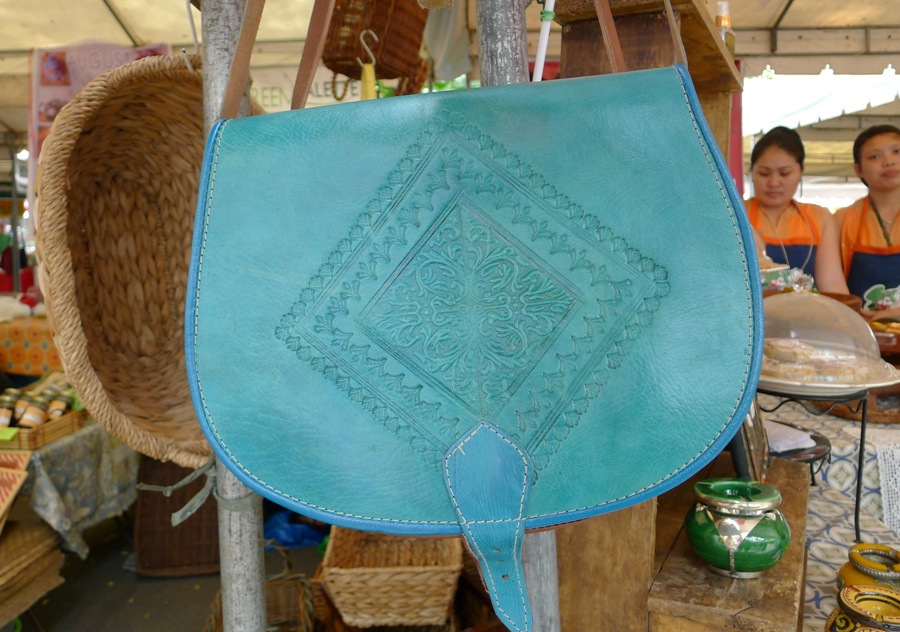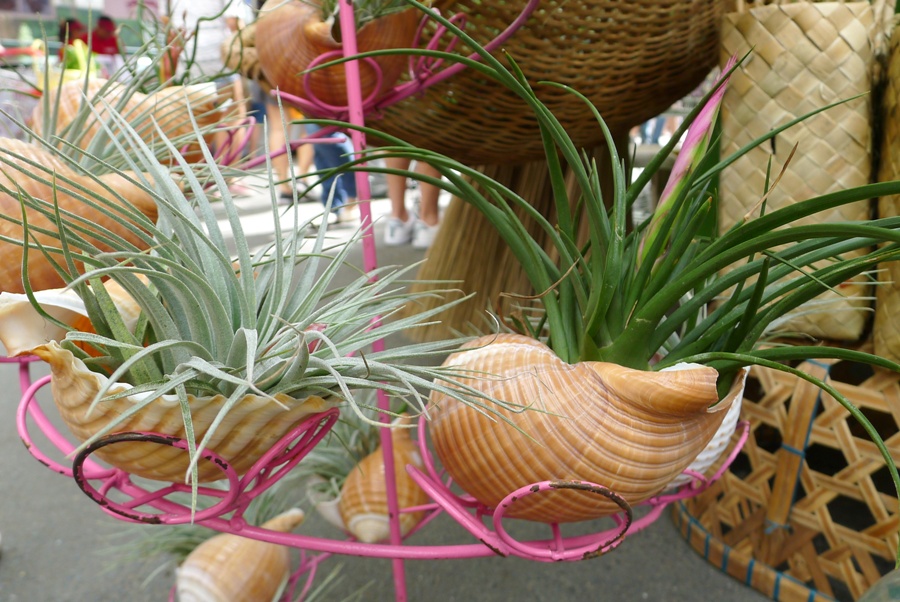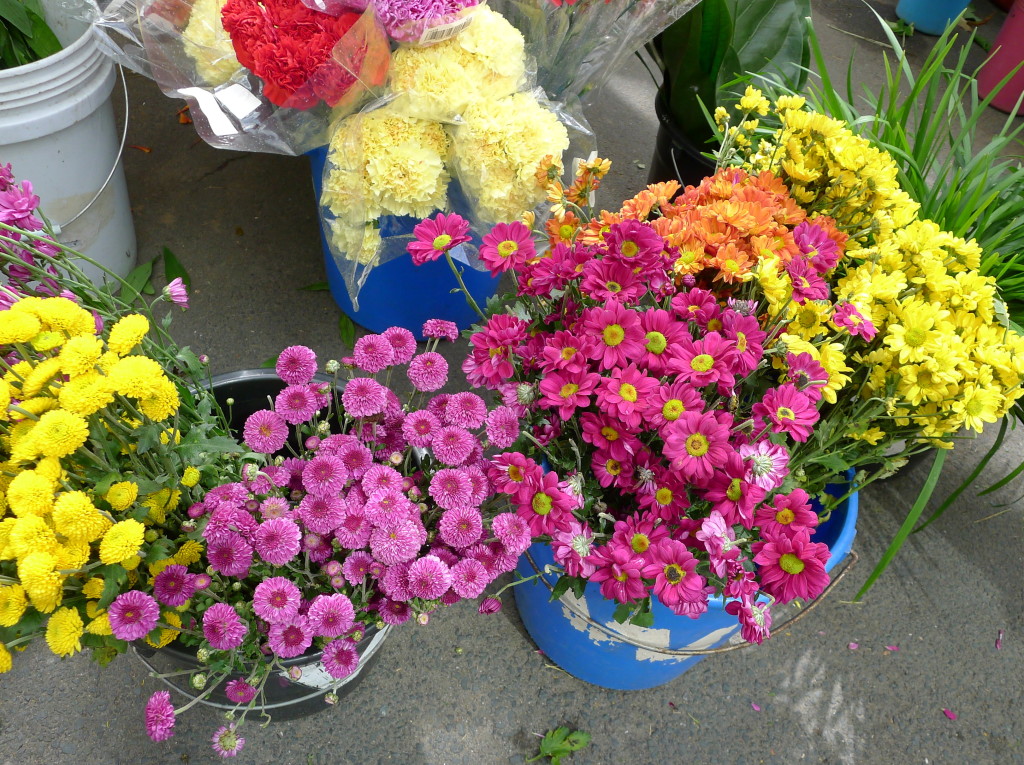 Ang hirap lang pag ganitong maraming choices, ang hirap din pumili.  For our lunch, we bought the following after observing which stalls attracted the most number of shoppers: Stanford and Shaw's old-fashioned ginger ale (that's so refreshing), Monster Burger's Quarter Pounder with Cheese and Bacon and Manvy's Stir-Fried Seafood Noodles (the noodles are made from Chinese spinach).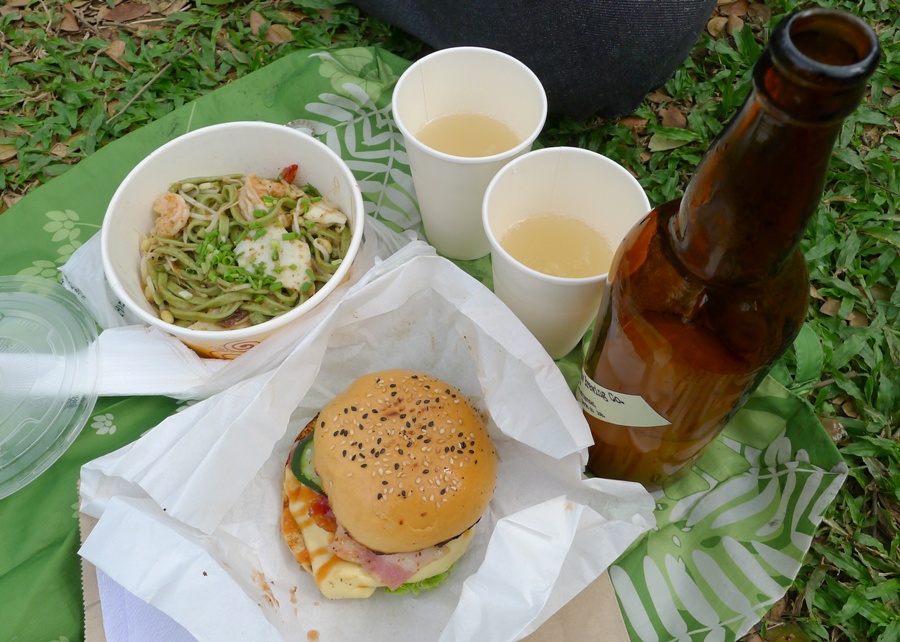 It's a good thing we were allowed to bring our food inside the community park located just beside the market.  It was such a beautiful day to be in the park, and had I known that the weather will be this great, I would've brought my book with me hehe.
Before heading home, we stopped by Commune (which is a walking distance from the Salcedo park) for their Cafe Latte art coffee.  I don't know how AJ did it, but he finished this coffee with the cat's milk foam face still intact!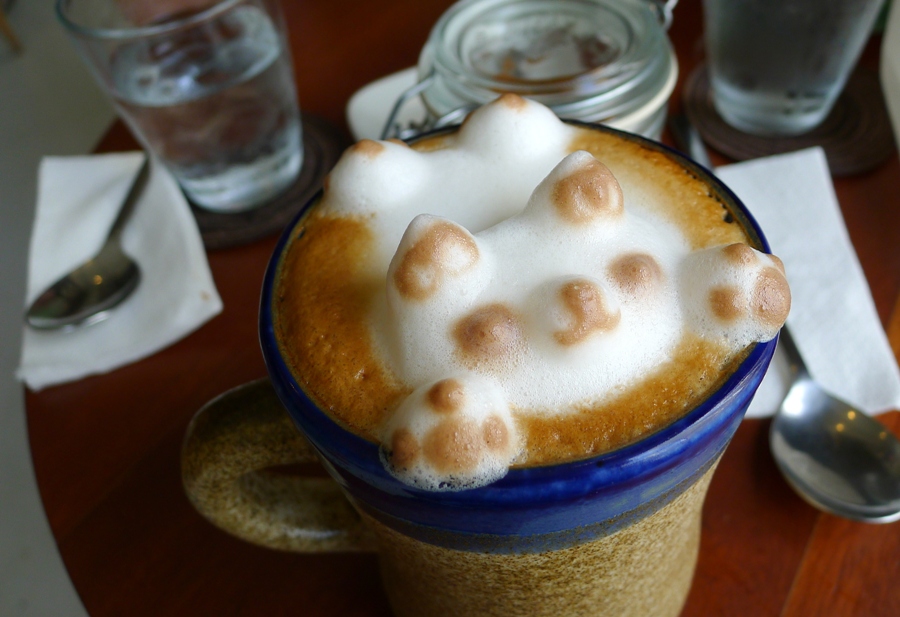 Salcedo Saturday Market  |  Jaime C. Velasquez Park, Salcedo Village, Makati, Metro Manila
Commune Cafe  |  Liberty Plaza, 102 H.V. Dela Costa Street, Salcedo Village, Makati City  |  twitter:  @CommunePH