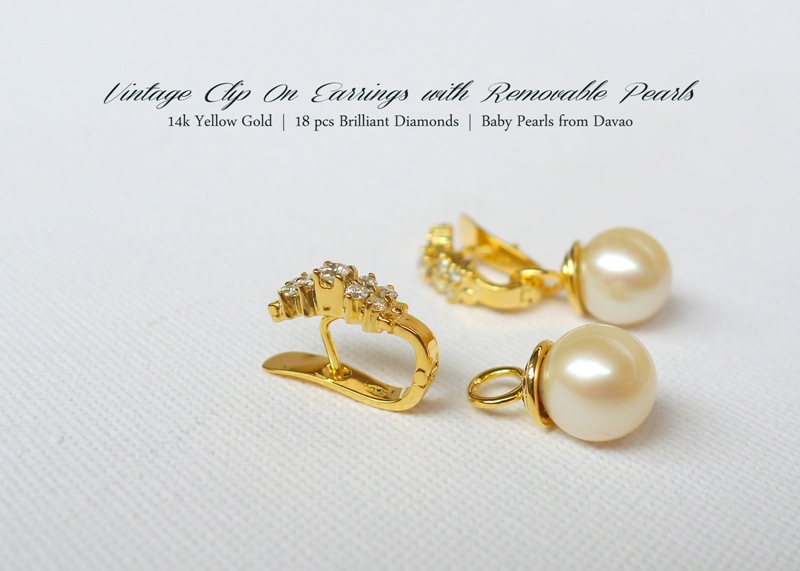 Solid 14k yellow gold clip-on earrings in vintage design and weighing 3.4 grams.  Adorned with eighteen (18) pieces of brilliant diamonds (all good quality; no inclusions).  Made more special by Davao-bought champagne colored baby pearls customized into detachable earring loops.  All for a holiday price of Php 15,000.00.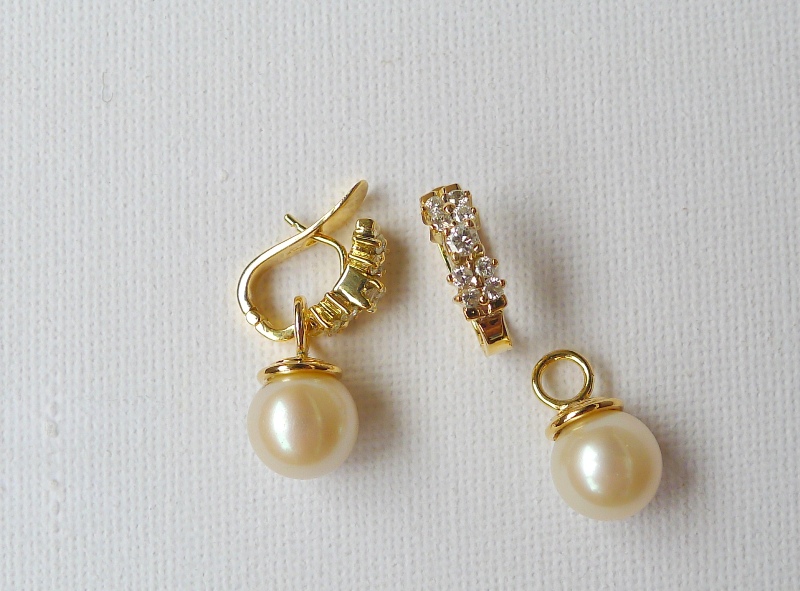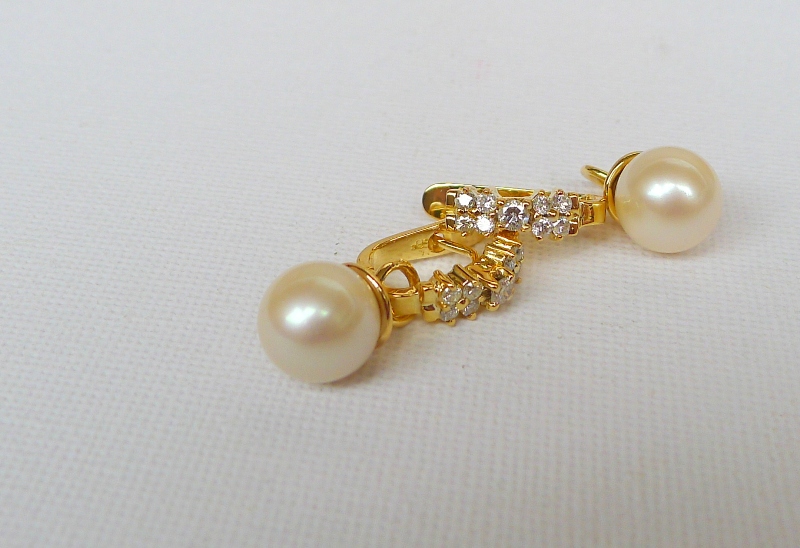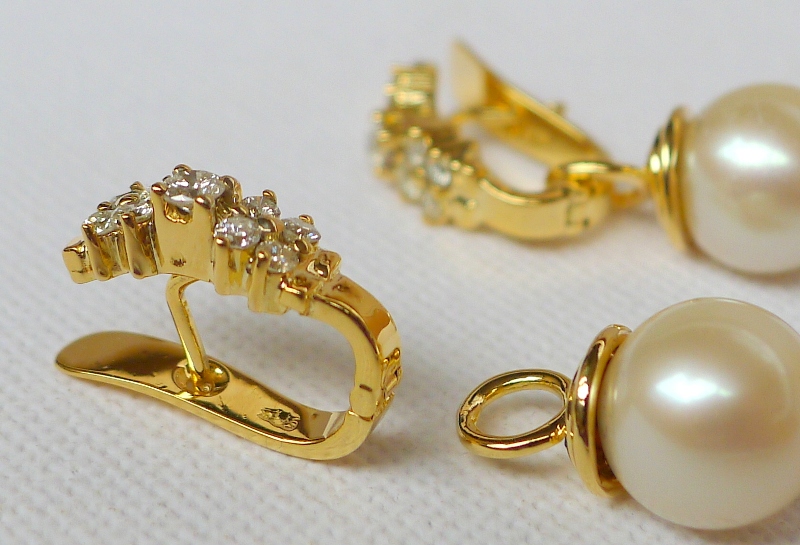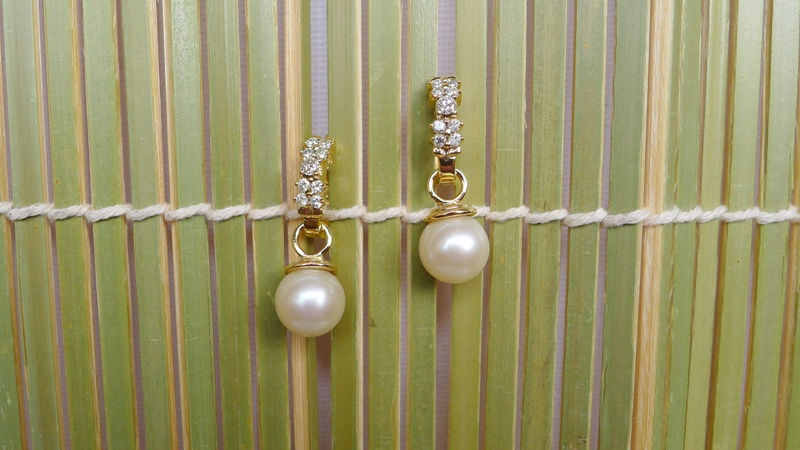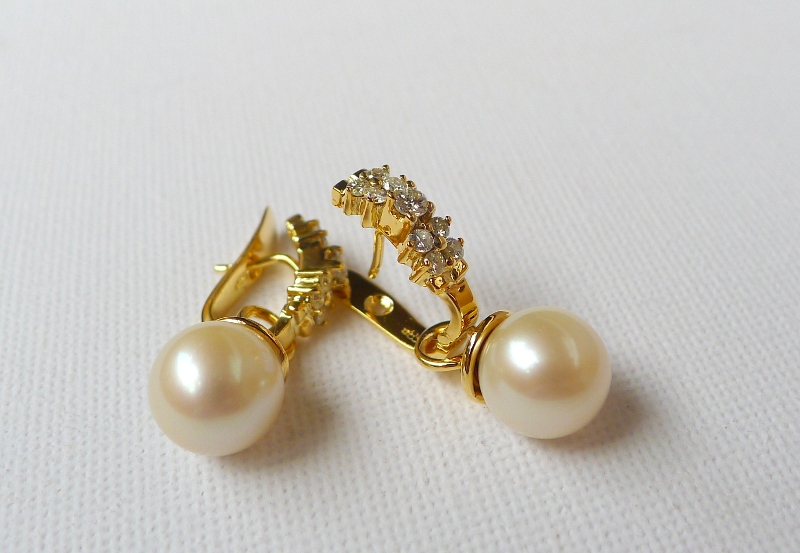 Cash sale only.  The buyer should be willing to meet up with me at Glorietta, Greenhills or Greenbelt on weekends to get the earrings.  Strictly no shipping for this one (cos I just had a stressful encounter with another shipper for the delivery of an enamel pendant).
For inquiries, email me at [email protected].
UPDATE:  Item has been sold to a lovely lady, Jody.  It was nice meeting you, Jody!  More chika next time  =)