Anybody here tried the Triple O's (by White Spot) burger at SM Aura?  How did you find it?  Did you like it?
You must be wondering why I am asking these questions, when I am obviously writing a food review about it.
Well, I wanted to see if I'm the only one here who wasn't impressed with the burgers.  They looked very interesting in the menu; we didn't mind at all the hefty price to taste the "sauciest, juiciest, tastiest best-est burgers around". But they turned out to be ordinary.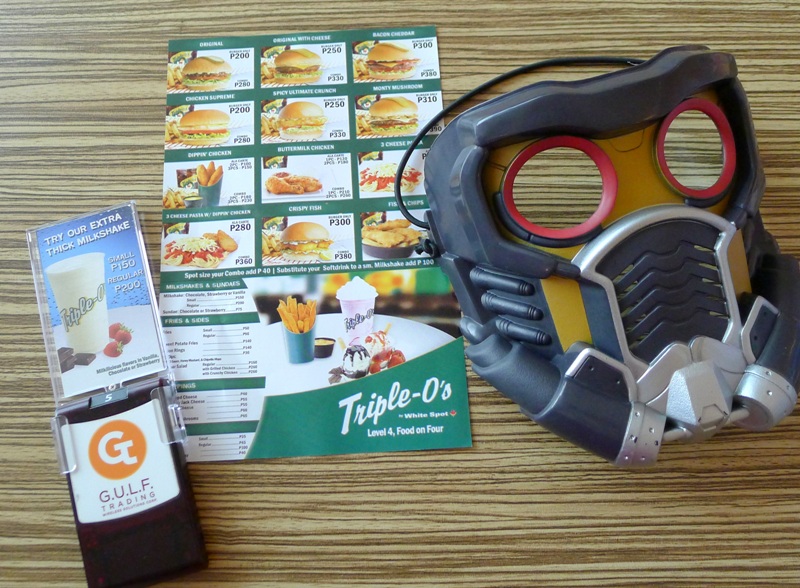 (Forgive the Star Lord mask; it belongs to my nephew Liam who was with us at that time.)
I had the Bacon Cheddar burger combo (P380.00) while AJ ordered the Original with Cheese combo (P330.00).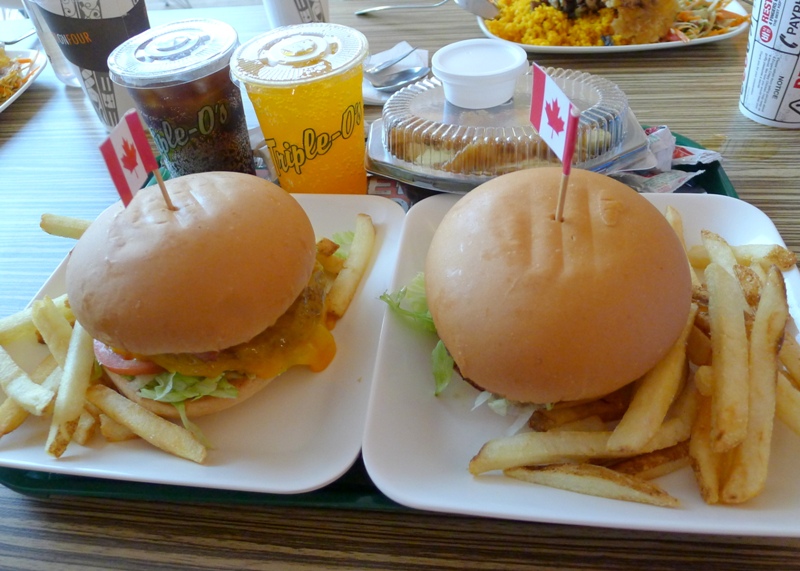 The burgers were so big, napa-"Wow!" talaga ako when I saw them.  But for some reason, the dill pickles which should be on top of our burgers (as shown in the flyer above and menu board below) were absent.  Oh well, baka sa picture lang talaga yun or naubos na.  I didn't bother asking the staff anymore 'cos it's not a big deal naman.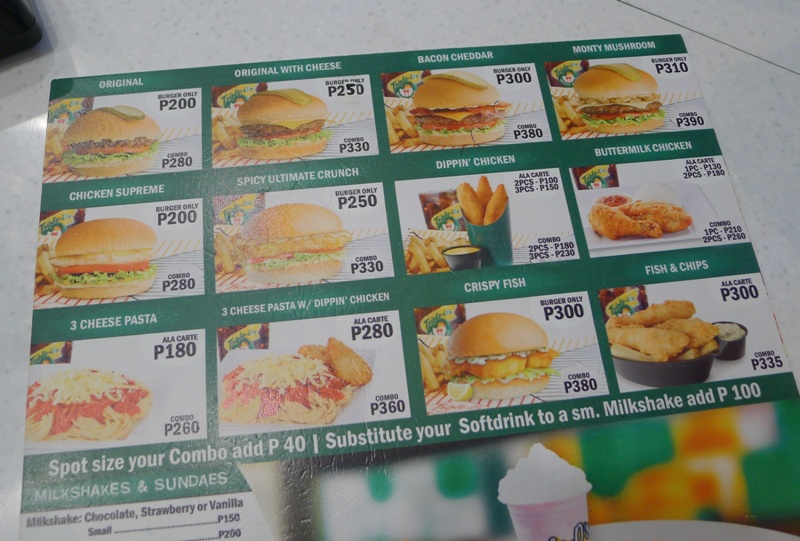 Here's my super big Triple O's Bacon Cheddar Burger: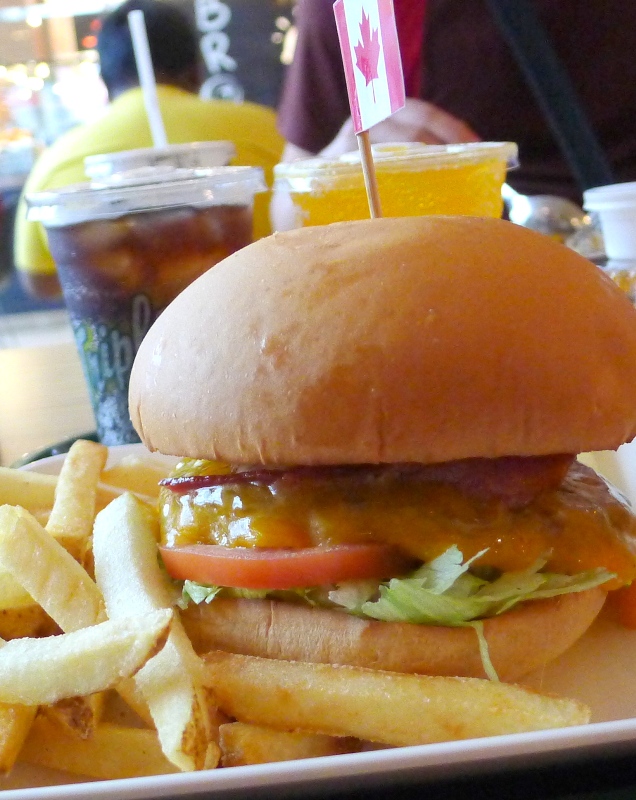 Verdict:  The bun is soft and fresh, and the melted cheddar cheese is really good.  But the bacon and burger patty left something to be desired, IMO.  I don't know if that's just me, or maybe I had different expectations for this burger.
I was actually thinking that it'll match TGI Friday's Bacon Cheeseburger which, at P415.00, already has grilled beef patty, melted Colby cheese and really crispy and tasty bacon.  And oh, I could taste the pickles here! May fries on the side rin, so sulit na sulit na pala yung extra P115.00 that I pay. (Triple O's a la cart Bacon Cheddar burger is priced at P300.00).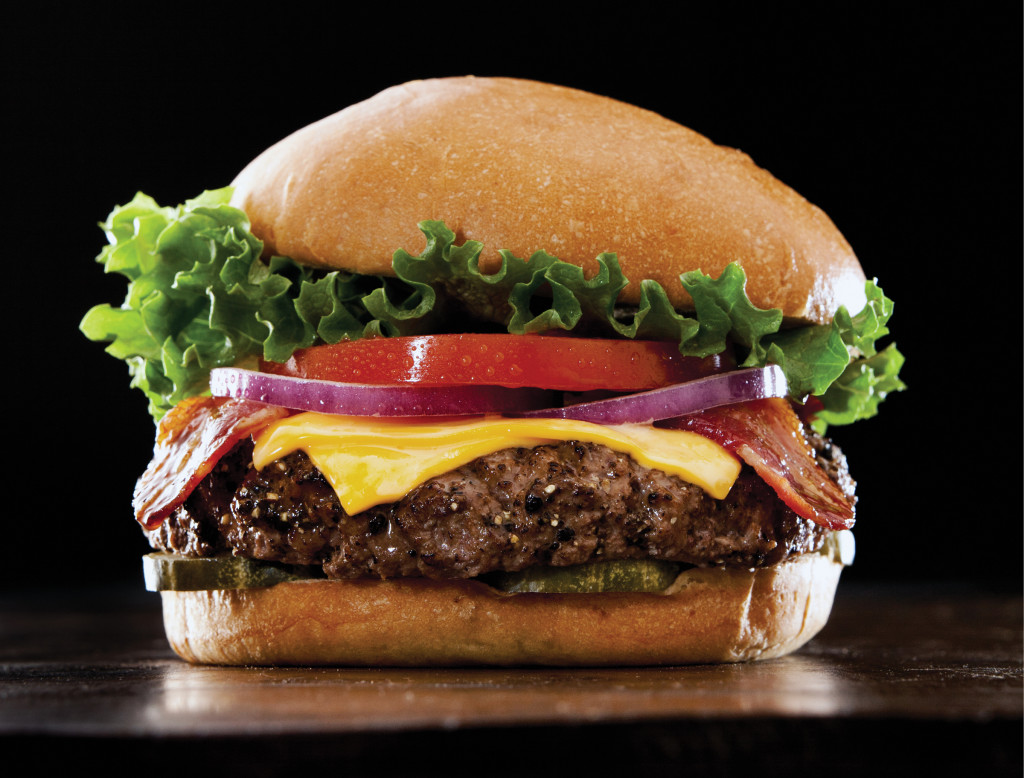 But the better (and cheaper) option would be Wendy's Baconator!  Two quarter-pound beef patties, two slices of American cheese and six strips of smoked bacon all served fresh in a toasted premium Kaiser bun – for a price not higher than P250.00!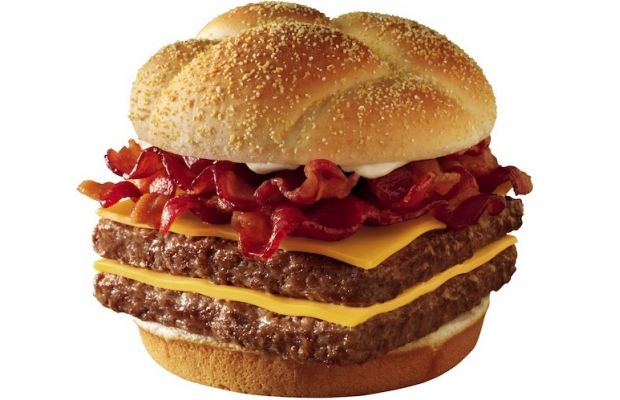 Hmmm….now that's yummeee!!!
Overall, I found Triple O's burger really generous in size but it lacks flavor.  Parang basic bacon cheeseburger lang with extra big patty and extra big burger bun.  Nothing's spectacular with this one, sorry.