Sometime last month, I received a basket full of food stuff from Indonesia (thanks so much, Mba Dyah!):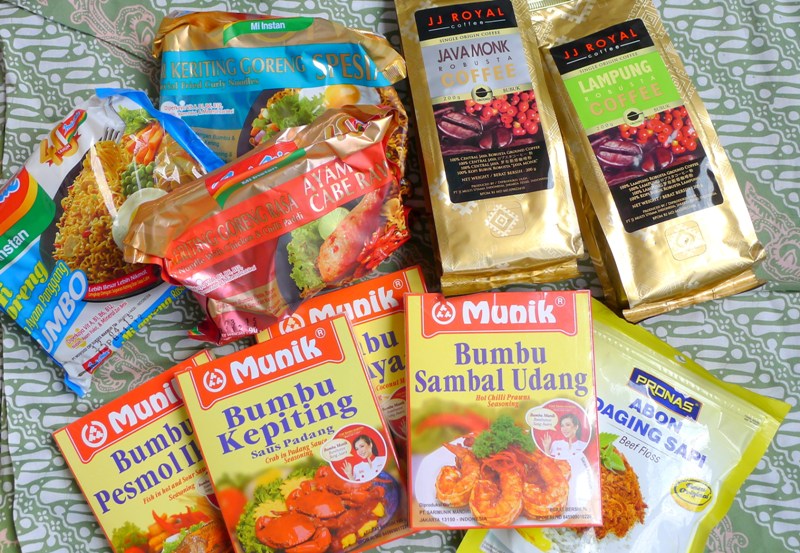 It was my brother who hand carried them all to Manila (thanks Dino!) and I got really excited after seeing all those boxes of Munik seasonings.  AJ and I are already fans of Indomie instant noodles (they have really interesting flavors!) so being introduced to Munik seasonings is like being a step closer to having authentic Indonesian cuisine at home.
Munik  is a premier food seasonings company in Indonesia, created with a mission to produce the tastiest cuisine within minutes.  Munik originates from two Indonesian words: "Mudah" and "Nikmat", which literally means "Easy" and "Delicious" respectively. It reflects their vision of creating food seasonings products that are convenient to prepare and delicious in taste. (source)
I was surprised to learn that the popular dishes in Indonesia such as the Chicken Curry,  Braised Chicken in Coconut Milk and Beef Rendang, among others, actually use very few ingredients and are easy to prepare.  Thanks to Munik seasonings, I no longer have to worry about mixing different spices to get the signature hot and spicy taste of Indonesian dishes (which feels like gumuguhit sa lalamunan).
What's more, these packed seasonings have been pre-cooked already, so you basically just mix it in with the major ingredients.
For my first Indonesian dish, I did the easiest one: Bumbu Gulai Ayam or simply Chicken Curry.  It requires only 3 ingredients: fresh chicken, coconut milk and Munik's Chicken Curry seasoning.  You can also add potatoes (like what I did) and carrots if you want some veggies in this dish as well.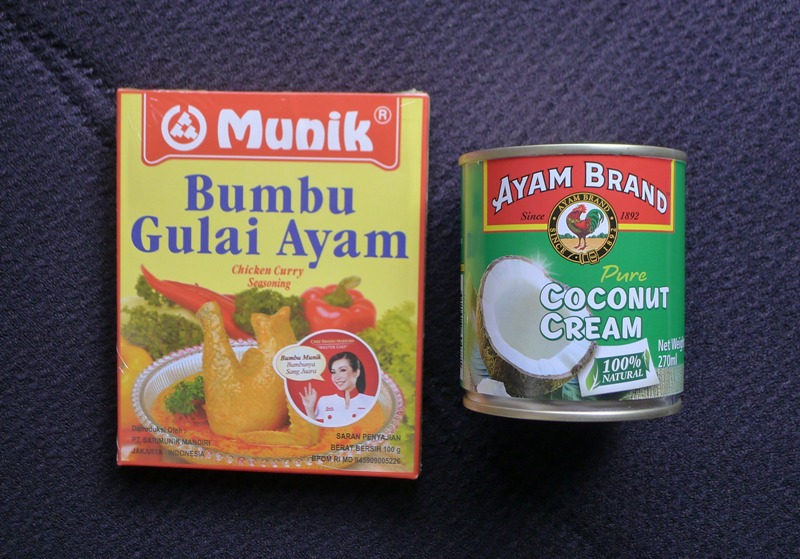 Cooking directions (lifted from the seasoning pack):
1.  Pour coconut milk and Munik instant seasoning into a wide-base medium saucepan.  Once boiling, stir occassionally.
2.  Add in chicken pieces and cook for 25 minutes.  Lower the flame to medium and stir occasionally.
3.  Drain chicken and set aside.  Filter the curry gravy to remove unwanted residue.
4.  Once the curry gravy has been filtered, simmer the chicken with the curry gravy until thickened.
So easy to do, right?  And I was done in less than 40 minutes.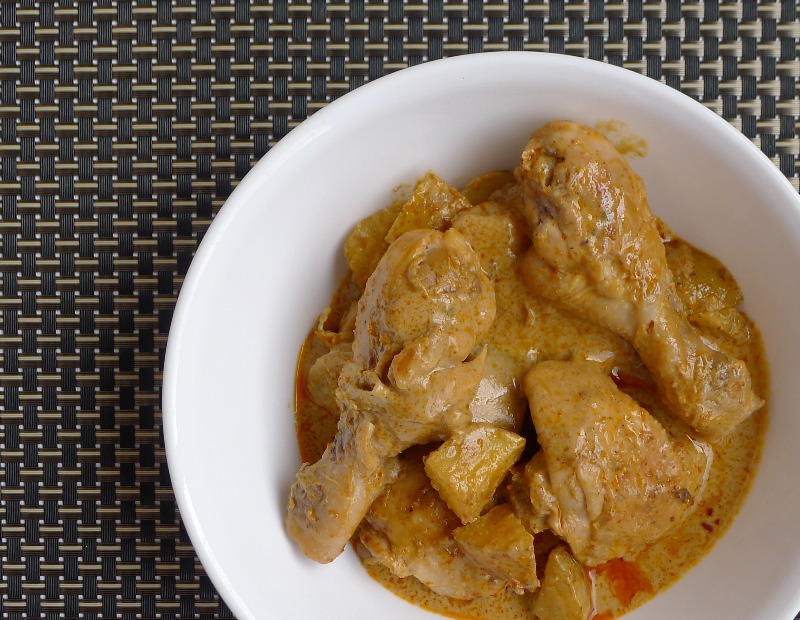 I just have to add in water because na-short ako dun sa coconut milk that I bought.  But this did not affect the taste of our Chicken Curry at all.  The rich, savory taste of coconut milk is there.
I had to adjust my palate, though, to the hot and spicy taste of the chicken curry.  Once I had gotten used to it, the taste became rich and very interesting.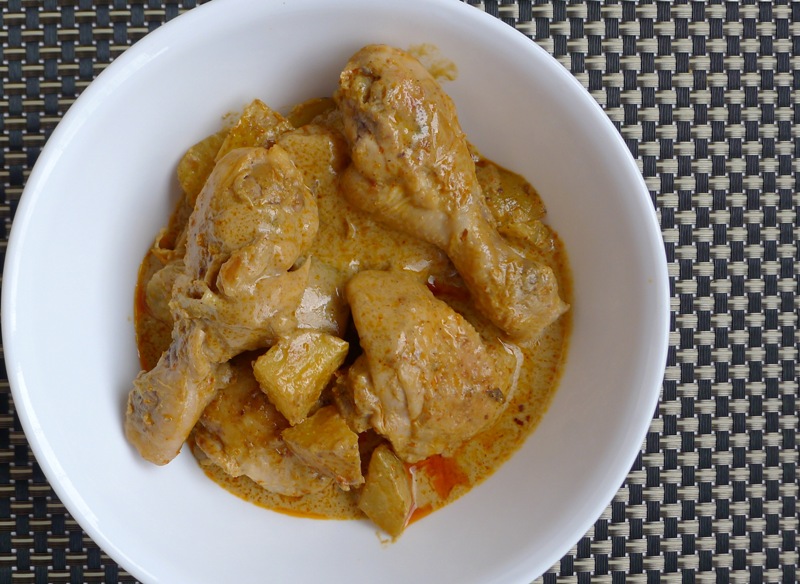 This dish is best eaten with steaming hot white rice.  If you prefer it a bit salty, use patis (fish sauce) as condiment.
More Indonesian dishes coming up!