I woke up to a very humid and hot Sunday today.  Ang hirap tuloy maglinis ng bahay, hehe!  The hot weather made me miss the hotel we stayed in at Tagaytay a few weeks ago – Potter's Ridge Hotel – and its open space lay-out that allows the guests to enjoy the cool Tagaytay breeze any time of the day.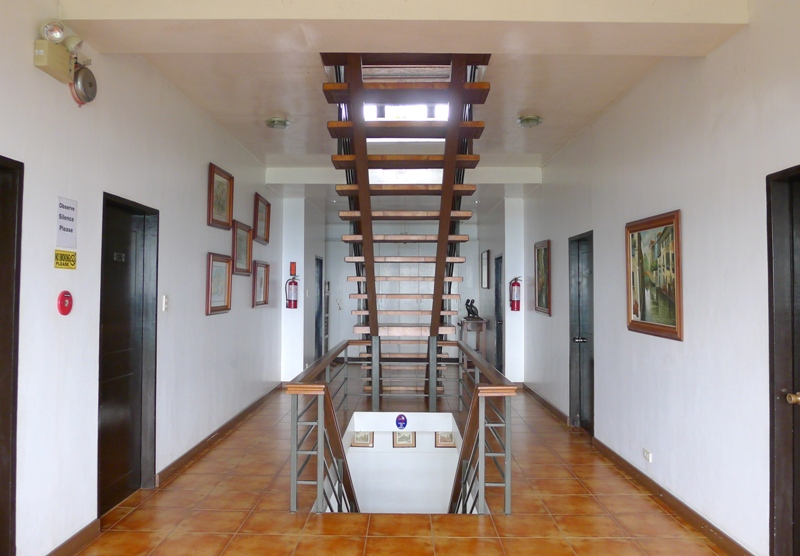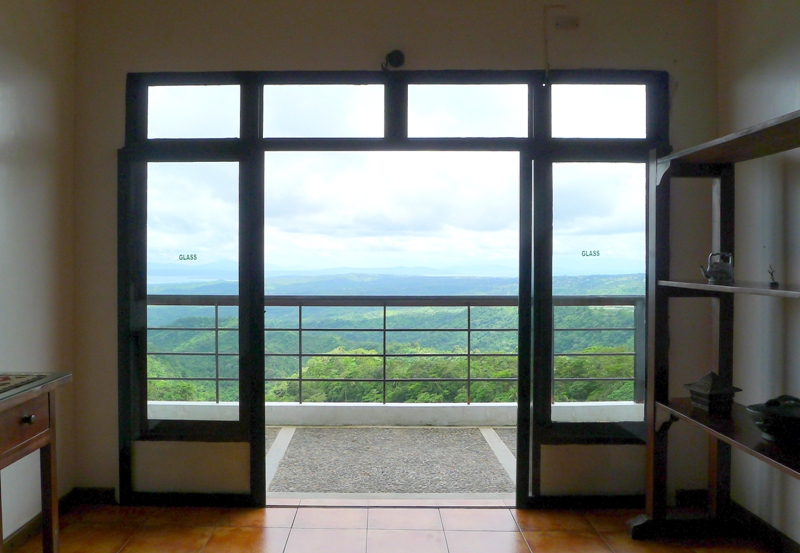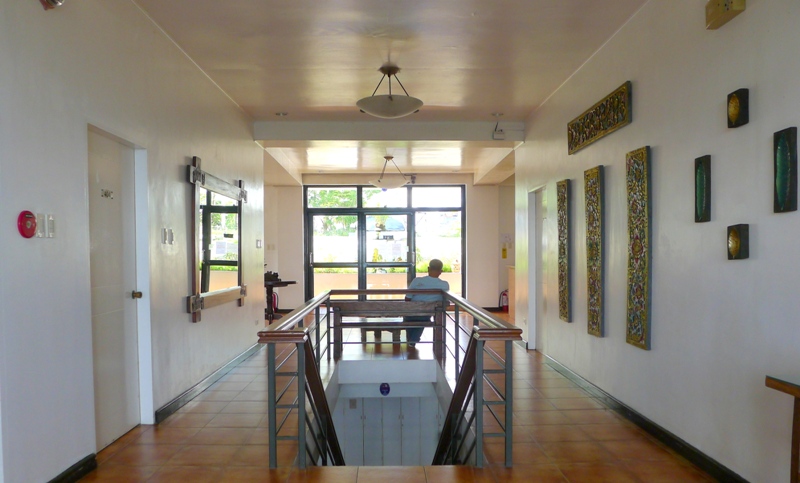 The hotel looks unimposing outside, and I wondered how can its 19 rooms (as advertised) could fit in these 2 floors.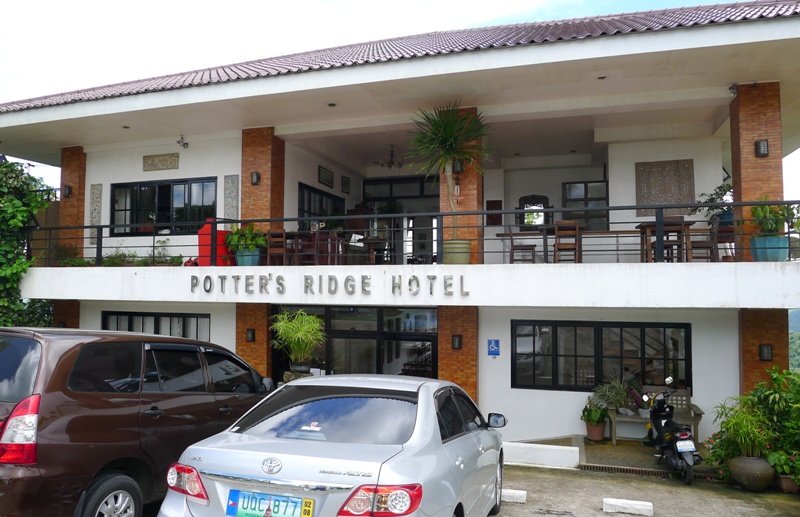 It turned out I was looking at the topmost floors of the hotel only, with three (3) more floors below where the rooms and function rooms are located.
I instantly fell in love with their dining area.  This is my dream space for our future Tagaytay home! Big windows, wood-based furniture and Bali-style interiors.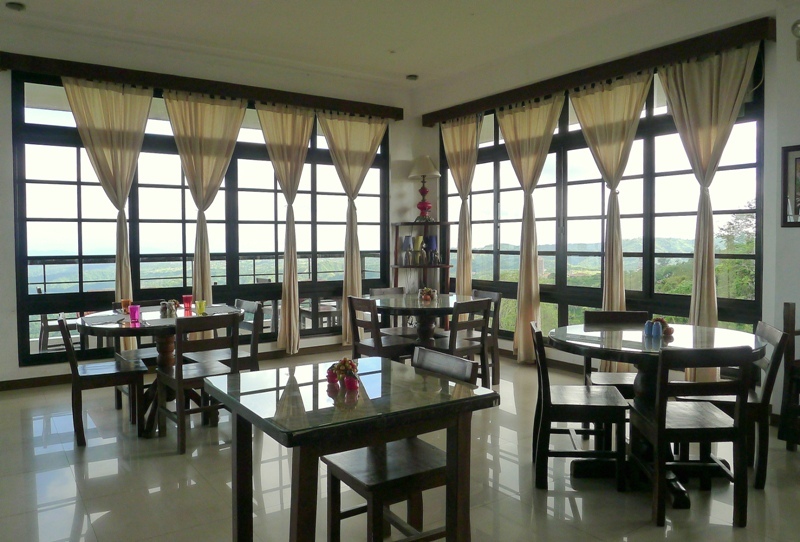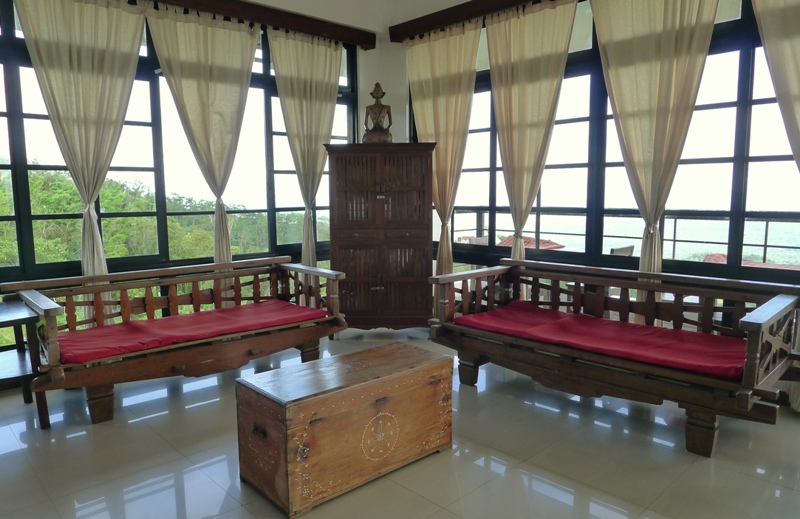 Ang sarap din mag-ikot ikot inside the hotel.  So many pretty stuff to look at.  You can find a quiet corner here and finish a book without any distractions.  I felt so at home here, because para na rin syang bahay talaga.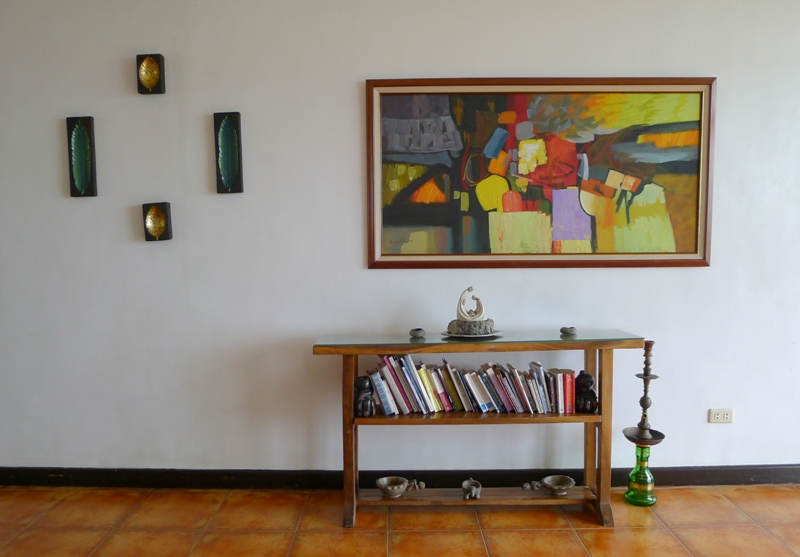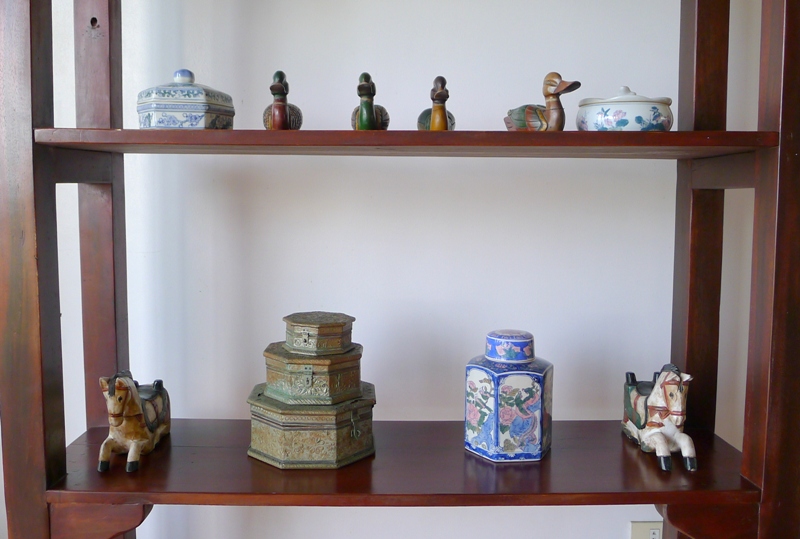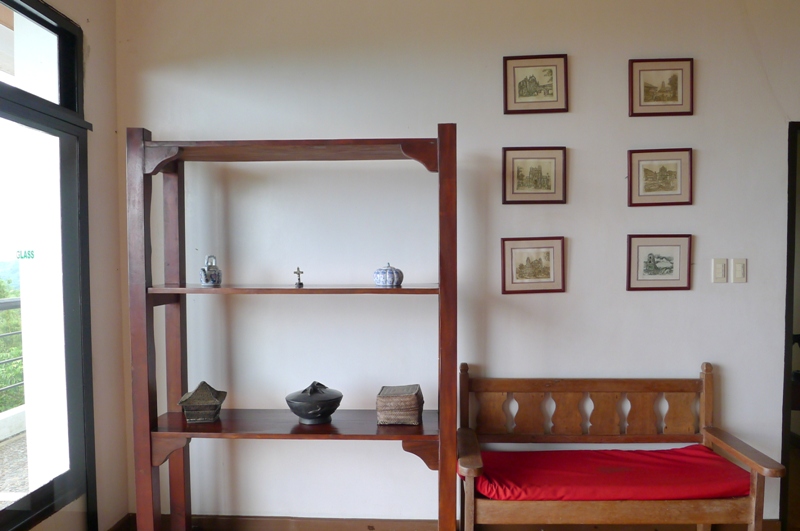 We booked the Standard/Superior Room at P3,850/night, including breakfast.  It's very clean, nicely decorated but the aircon's a bit old already and not that powerful.  It's a good thing you don't need a super big aircon in Tagaytay because of its natural cool climate at night which lingers until early morning.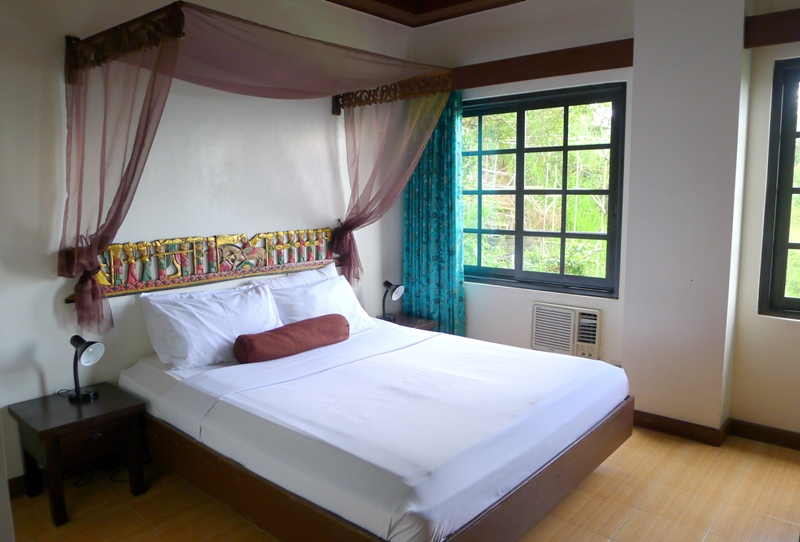 The room has a wooden cabinet for your clothes, and small LCD monitor + DVD for watching movies.  You can rent DVDs at the front desk at no extra cost.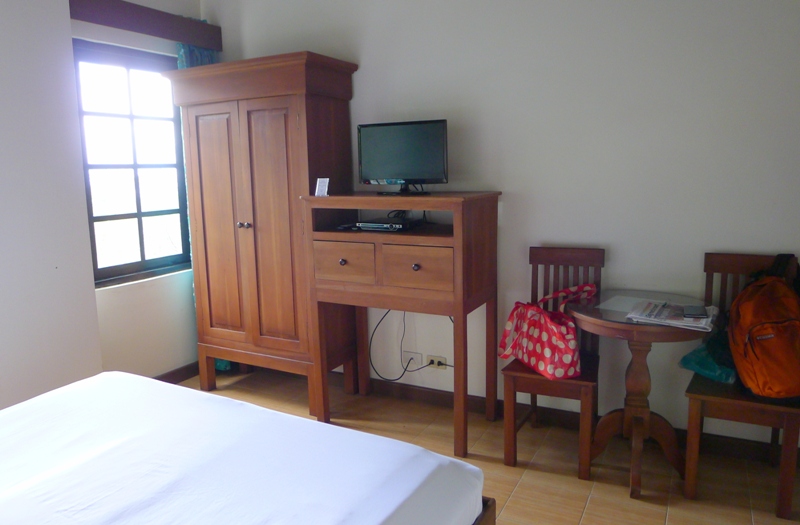 The CR in our room is also a bit old, but I didn't find it creepy naman, hehe!  It's definitely not hotel-grade, and the hot water comes from a regular water heater (the one installed in the bathroom).  There are complementary towels, soaps and toothbrush kits available, though.
Since we're out most of the time, I'd say our room was able to meet our needs.  The location is also perfect for those who wanted a really good night sleep (like us!) because it's far from the city proper and therefore far from the crowd and music noise.
I wish I'd taken the Deluxe Room (P5,500/night) because it's bigger than our room and the CR's far better-looking, too.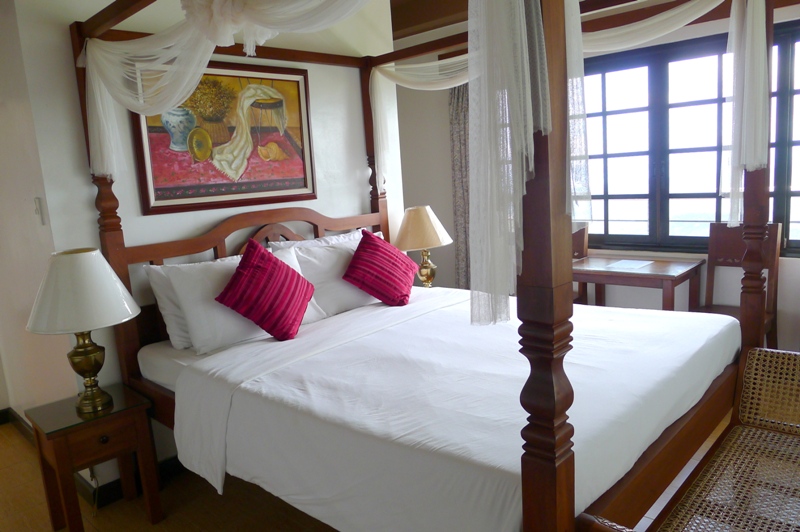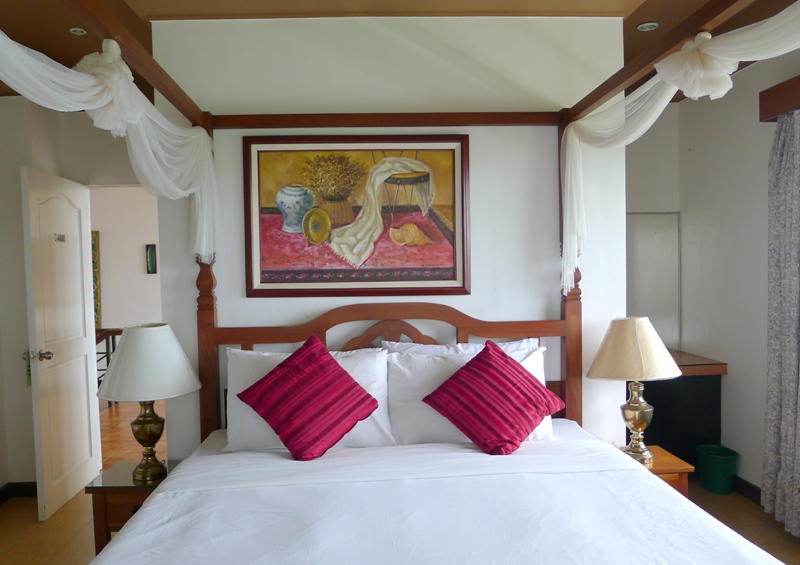 And maybe if we're not on a budget (or there's a generous promo rate), I would have gotten the Junior Suite (P7,500/night) because it has a close-to-hotel type CR and  because of the fantastic view outside.  Hindi mo na gugustuhin na lumabas pa, hehe!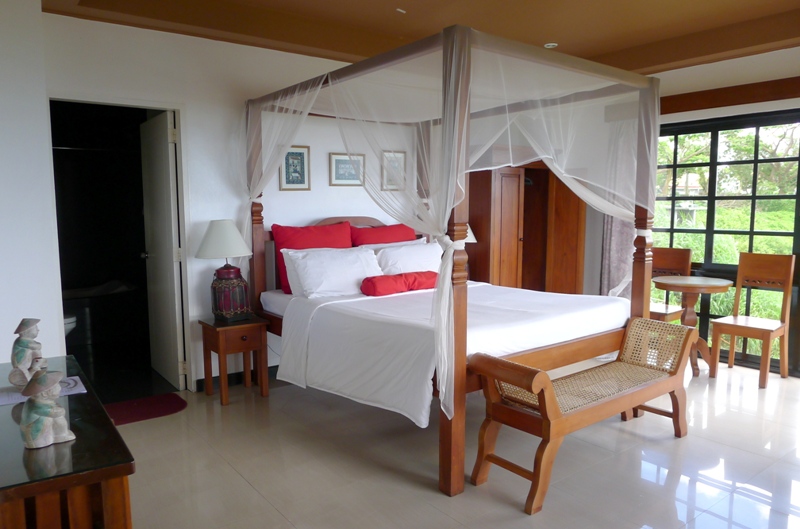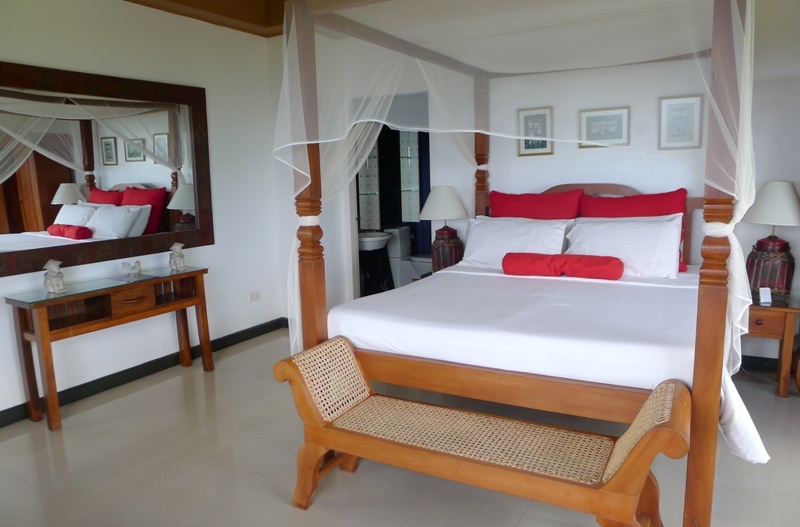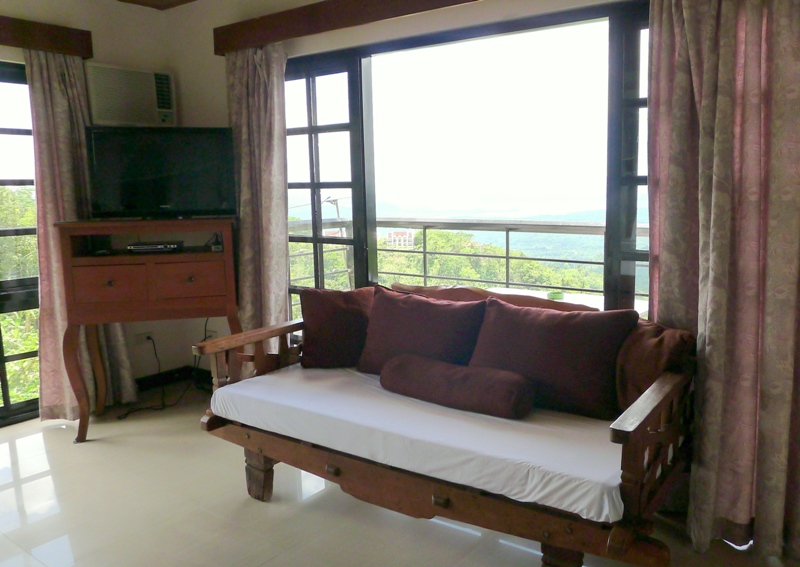 Notice that the TV's bigger here too, so perfect for lounging and resting talaga.  I'd recommend this room over the others, even though it's a bit pricey, because here I feel mas sulit yung experience sa hotel.  I love, love the homey ambiance of this room.
The hotel does not offer buffet breakfast meals, but nothing beats home-cooked breakfast meals pa rin, paired with pressed Amadeo coffee and fresh Tagaytay pineapples.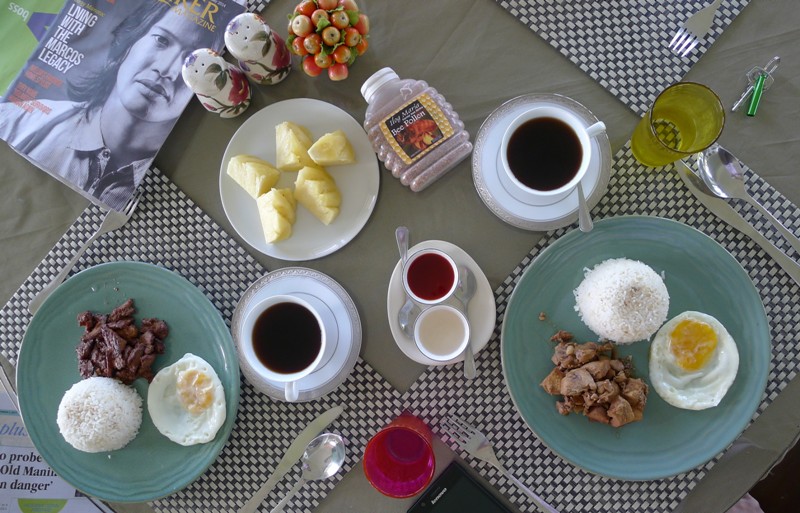 If you are tired of staying in commercial hotels in Tagaytay and wanted to experience a "home away from home" weekend there, give Potter's Ridge Hotel a try.
Potter's Ridge Hotel is located at Km. 67, Aguinaldo Highway, Tagaytay City.