The recently concluded Star Magic Ball inspired me to collaborate with my Bulacan-based jeweler for the design and gemstone choices of these pretty and eye-catching earrings.
And because it's a showbiz event which inspired the creation of these earrings, I decided to name each pair after the film which came to mind after I saw the actual pieces.
Pretty in Baby Pink and Blue.  I combined blue topazes (with total carat weight of 6.20 cts.) and pink sapphires (6.65 cts.) for this pair of earrings which I envisioned to be an "all-around occasion" earrings.  And why is that?  Well, isn't it that baby blue and pink are two of the popular color motifs in celebrations and events?  Whether it is a baptismal party, birthday, wedding or anniversary party that you are attending – these colors are almost always visible or part of the color themes.   I made sure that the gemstones used are not that big so you don't have to worry about appearing too flashy.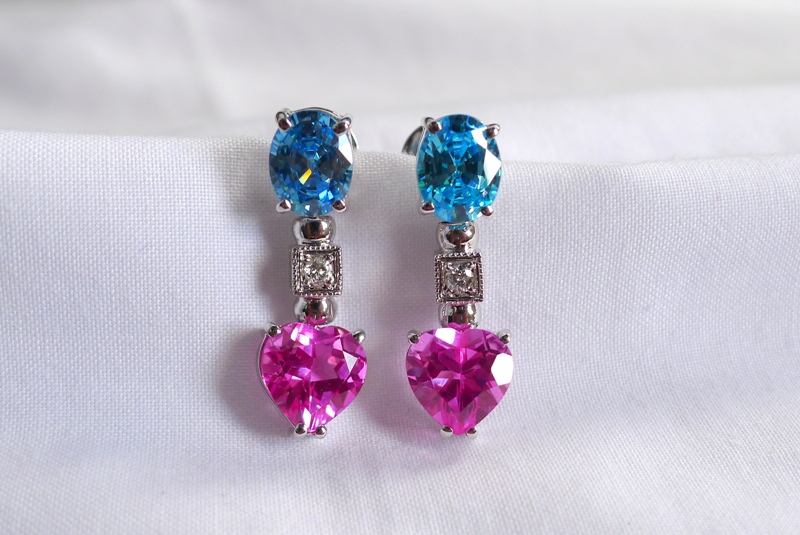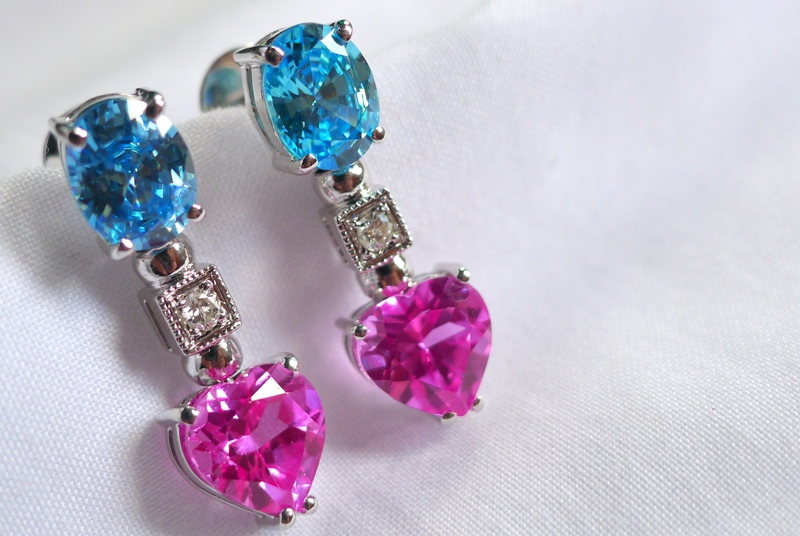 Frozen. Inspired by the movie "Frozen" and Bulgari's drop earrings with cabochon-type blue topazes, this stunning set of earrings and pendant will bring out the diva Elsa in you.  You will love, love the gorgeous icy blue shade of these topaz gemstones, with total carat weight of 16.45 cts.  Adorning them are 3 pieces of 0.04 cts. diamonds and 6 pieces of 0.025 cts. diamonds.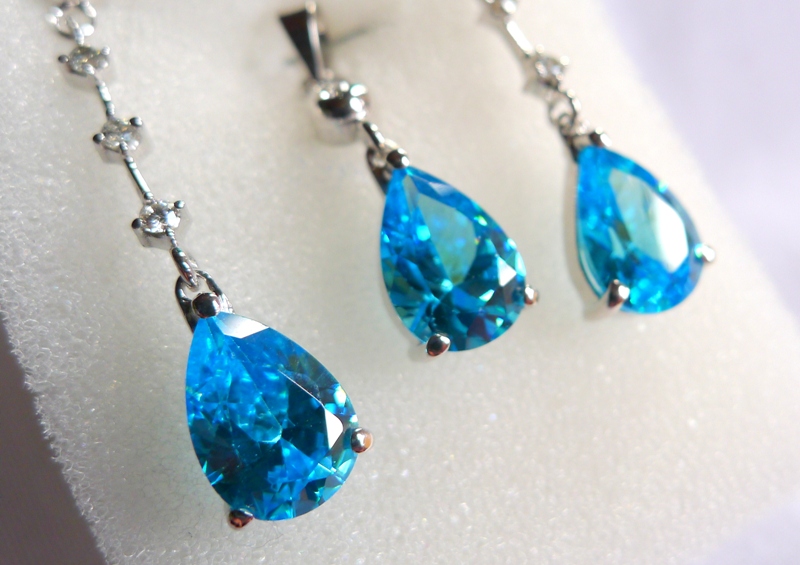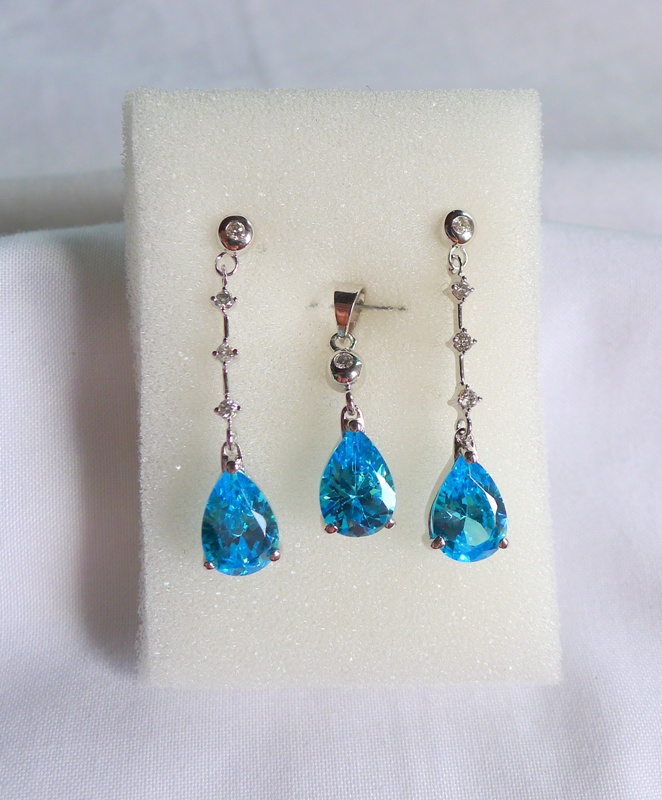 Best Exotic Marigolds.  The combination of purple-blue tanzanites and gold yellow citrines reminded me so much of one of the favorite films, The Best Exotic Marigold Hotel.  The story in the film took place mostly in India, where jewelry pieces are intricately-designed and the gemstones bright and big – as if all the wearers are princesses.   This pair of earrings will also make you feel one – at a very reasonable price.   The yellow citrines have total carat weight (tcw.) of 6.28, and the purple-blue tanzanites have 7.36.  The diamond titos in both earrings have combined tcw. of 0.35.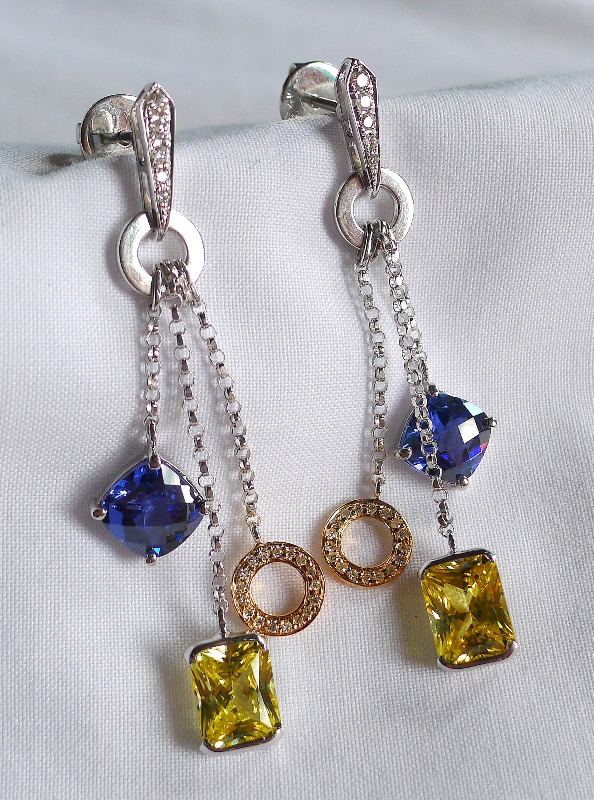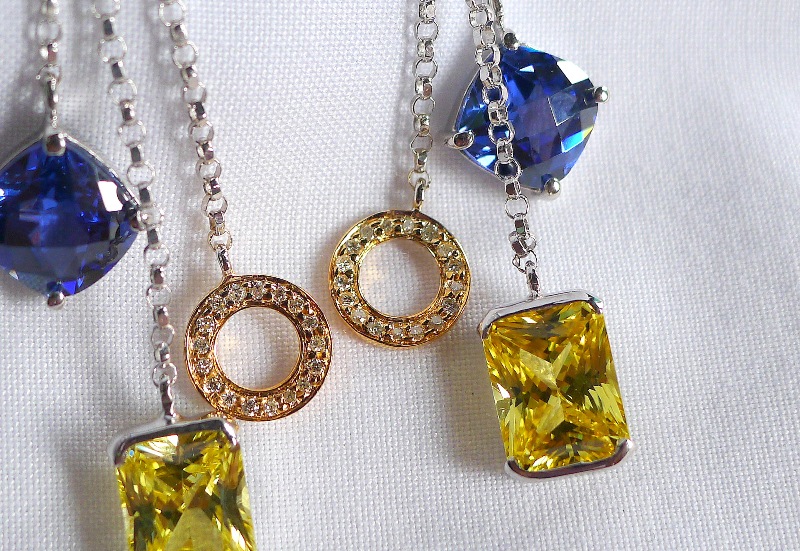 All earrings are custom-made, used 14k Philippine gold and high-quality gemstones sourced from all over Asia.
For price inquiries, email me at [email protected].com.