I can't seem to get my mind off these satchel /doctor's bags I spotted at the Fossil shop in Robinson's Place (Manila) 2 weeks ago: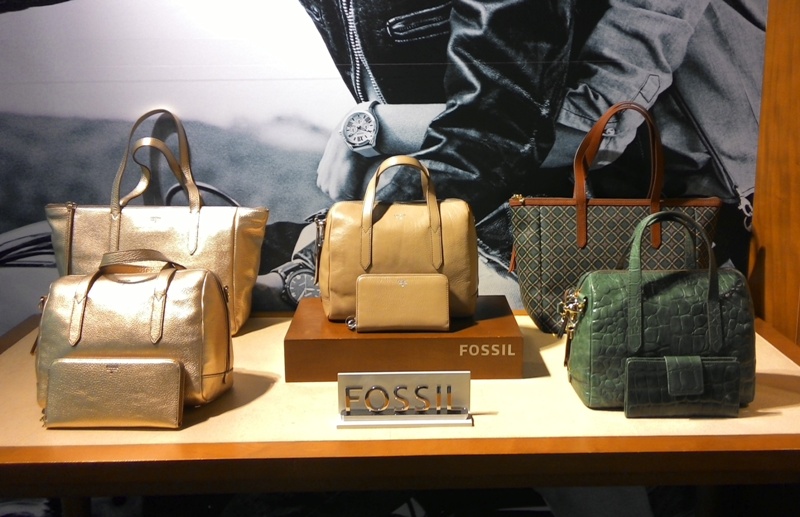 I love the simple, elegant look of these bags, plus the versatility of wearing it as either a handbag or a cross-body bag.
I'd learn that this bag crush of mine is called Sydney Satchel, made of buttery leather and comes in various neutral and rich shades.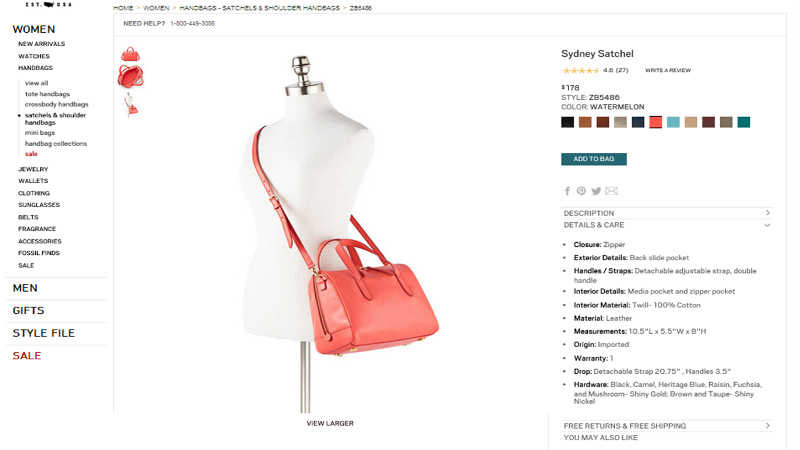 The Fossil Sydney Satchel bag in action: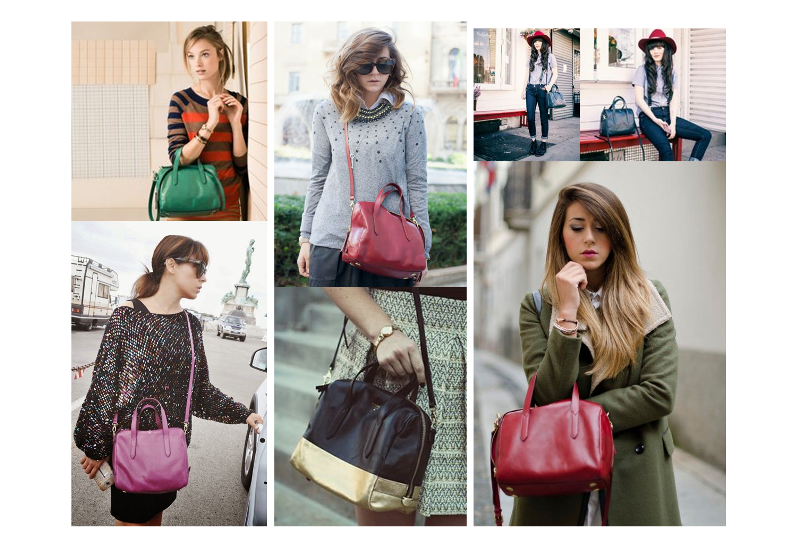 (All fashion photos above are from pinterest.com)
I came up with this collage of colors that I liked for my bag, if and when I get to buy it hehe!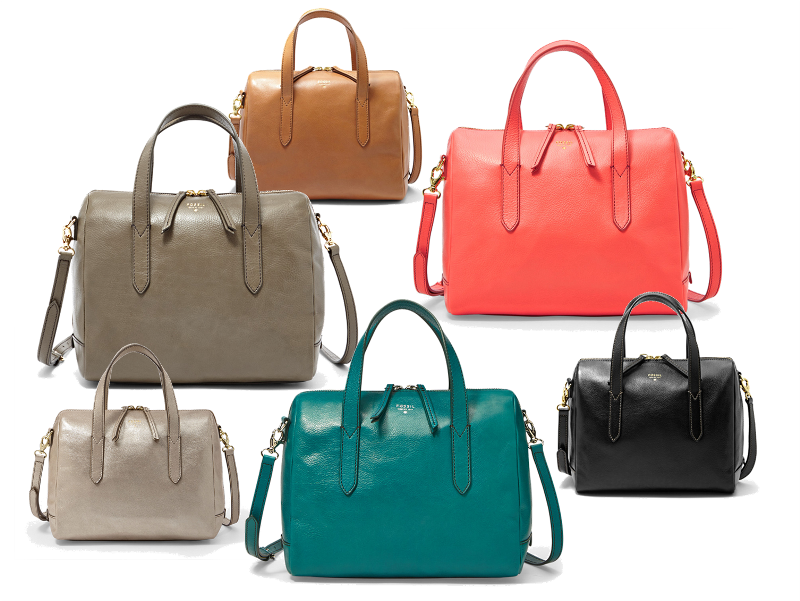 I have 3 top favorites here, which you can easily spot because I made them appear bigger in the collage: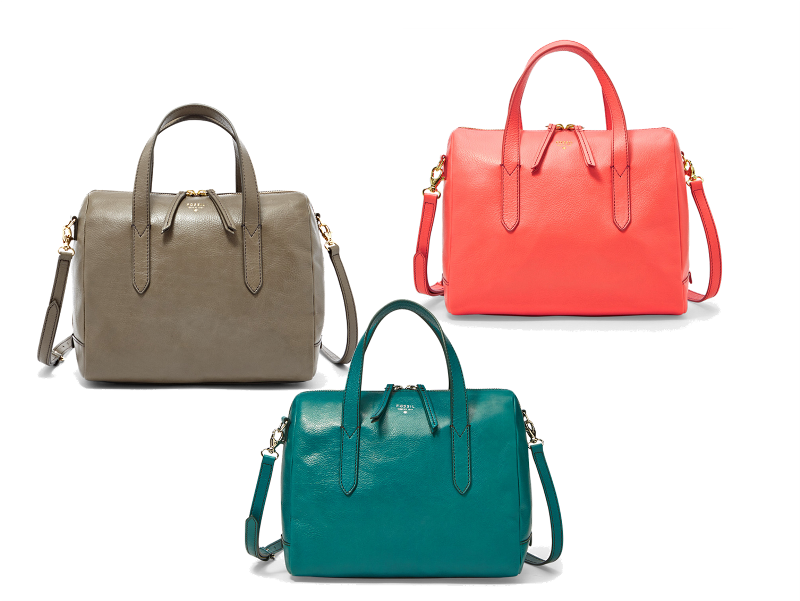 The colors are called Mushroom (grey), Watermelon (pink red) and Dark Turquoise (blue).  I like the Dark Turquoise bag best.  I seriously want it to be my first leather blue bag!  (Yes, I don't have any leather bag in this shade yet!)
Kaso wala yung color picks ko from our local Fossil stores, so I'll have to order it online.
The Sydney Satchel bag retails at $178.00 (about Php 7,800.00), which surprised me 'cos that's almost the price here in Manila (it's Php 7,500.00 at Robinson's Manila pa nga, if I remember correctly).
So if I want my online purchase to be sulit, I better do it when there's a huge sale and my bag color choices are on sale, too.
Whaddya think of the Sydney Satchel bag, ladies?  I am so into it already!