Everyone's still talking about Marian Rivera's engagement ring – a Harry Winston emerald-cut diamond ring, no less!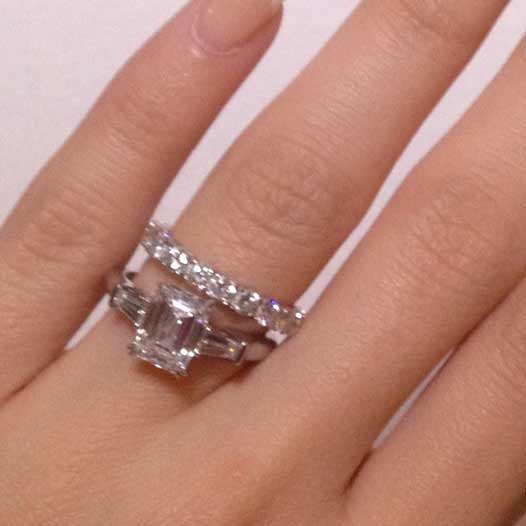 I'd say Dingdong Dantes couldn't have chosen a better ring for his queen, who now shares the distinction of having the same engagement ring design as the late Grace Kelly, an American actress and once Princess of Monaco.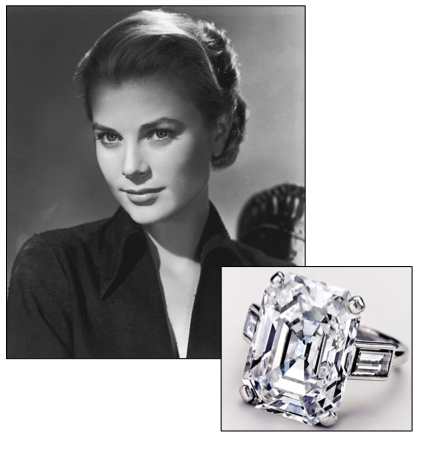 Grace Kelly's ring was from Cartier, while Marian's from Harry Winston.  The fiance really did his research because the emerald-cut diamond engagement ring he got for Marian is Harry Winston's pioneer, not to mention classic, design.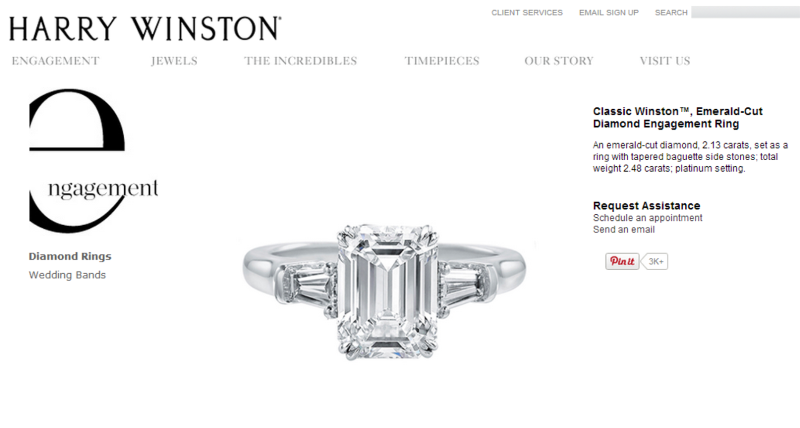 Harry Winston is also known as the jeweler to stars, revolutionizing red carpet glamour since 1943, so it's just fitting that the love of his life – the Primetime Queen herself – should shine in Harry Winston diamonds.
Another Hollywood celebrity spotted wearing similar engagement ring design is Kate Hudson.  According to US Weekly, "Hudson's platinum-set ring with an emerald-cut diamond and tapered baguettes on the side is approximately nine carats and has an estimated value of a whopping $200,000".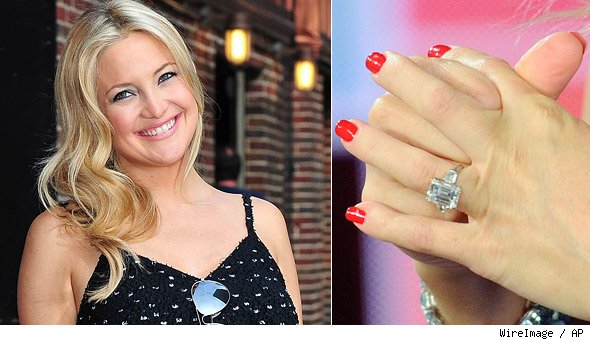 And Marian's ring?  I'm sure it has estimated value of millions of pesos.
You must be wondering: is emerald-cut diamond better then the more familiar round-cut diamond in engagement rings?
First of all, both are very good choices.  But round-cut or brilliant-cut diamond is still the most popular among all the shapes of diamonds in engagement rings because it exhibits the best light reflection.
Here's a good illustration of how light is reflected back in a brilliant-cut round diamond, or how it "sparkles":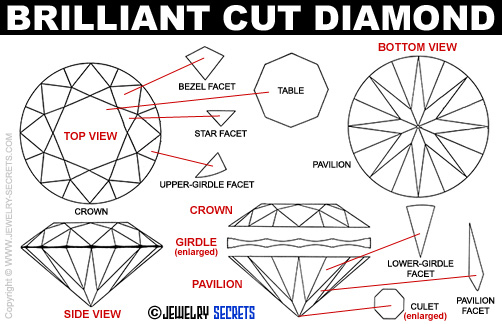 Those facets (58 all) have to be very precise in measurements to achieve the diamond's maximum brilliance and fire.
And here's my all-time favorite engagement-ring design:

I love the simplicity of this platinum band which highlights the brilliant-cut diamond at the center.
Emerald-cut diamonds, on the other hand, "produce a hall-of-mirrors effect, with the interplay of light and dark planes. While less fiery, the long lines and dramatic flashes of light give the emerald cut an elegant appeal. " (source).   
And it's precisely the elegant appeal of emerald-cut stones that made it the favorite choice of royalties, like:
Crown Princess Mary of Denmark: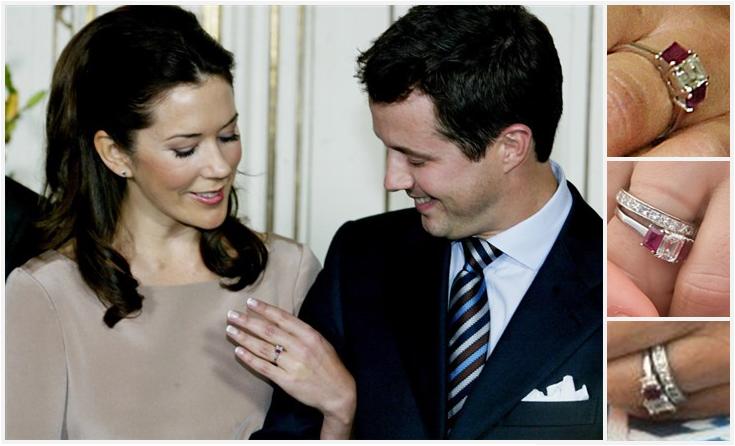 Camilla, the Duchess of Cornwall: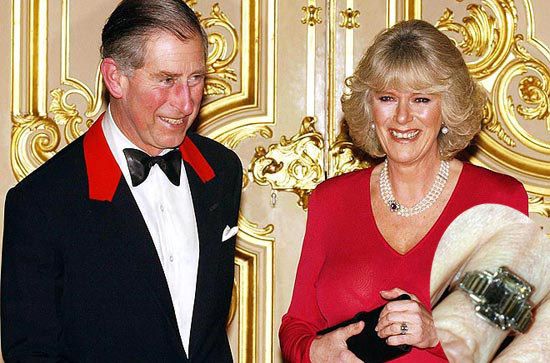 Countess Stephanie de Lannoy of Belgium: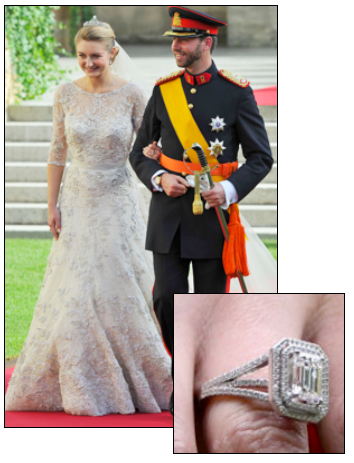 Without doubt, the emerald-cut diamond is perfect for Marian's royal beauty: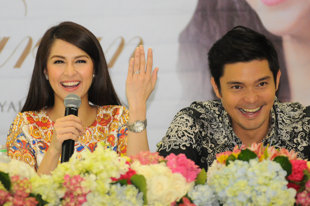 Congrats to the power couple!  And take very good care of the ring, Marian.  Don't lose it carelessly like Shamcey!