I've not been diligent in updating my blog these past few days because I've been bringing work at home again (and answering emails at 10 p.m., yikes!), plus I've been 'home alone' for a week now because AJ is on a 3-week technical training abroad.
It's our first time (as married couple) to be away from each other this long, but thanks to Viber and Skype, we are able to stay connected.  I'm also grateful to be living near my parents' house so my dinner, and transpo to and from work, are taken care of hehe!  In fact, I feel that I'm back to being their 'baby' haha!
And so, this has been my schedule the past week:  buried at work from morning till afternoon, then deretso bahay to rest and have dinner with my parents.  I will watch a movie or read a book after that, while having my after-dinner coffee.  Then I am ready to go over my unfinished reports, and sweep clean my emails for the day.
I know this schedule is unhealthy, but it works for me.   Before I got married, I am used to working overtime till 8:30 p.m.  I find that I become "productive" again when I work at night.  Maybe it's the coffee or the total silence around me, but what takes me half a day to finish in the office takes only 30 minutes to finish at home.
As a result, I feel very hungry when I wake up the next morning, and a bit sluggish too dahil nagpuyat, hihi!  But before I know it, I'm once again immersed in the myriad activities at work and nawawala yung feeling na pagod ako from last night.
I think the secret is to have a good and balanced breakfast, and for me, that means there should be some meat or egg (for protein), rice or bread (for carbo), and banana (for potassium).  And coffee, of course.  I don't skip breakfast because I need all the energy I could get to survive the day.
And that is why it pleased me no end to find that Nesvita Philippines has sent me these earlier this week: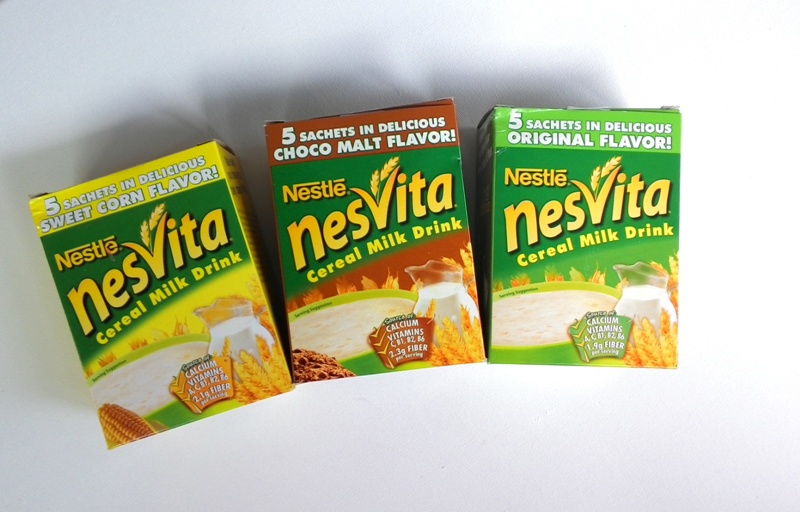 I myself buy Nesvita cereal milk drinks and when I get sawa na with the breakfast food at the office, I switch to Nesvita.
It's a good thing they now come in 3 variants (Original, Choco Malt and Sweet Corn), so I have more options for flavors.  Of the 3, the Choco Malt is my favorite.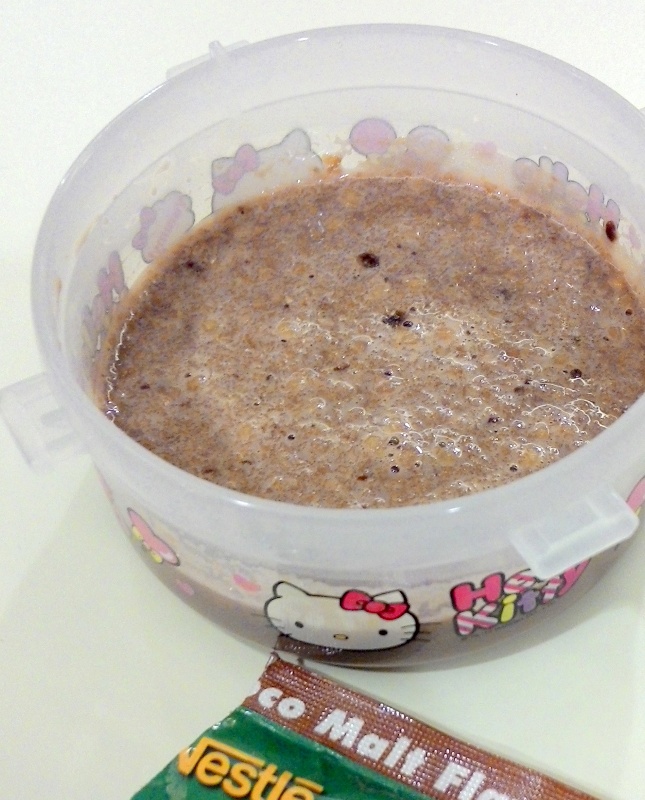 It's high in fiber that helps regulate digestion, has essential nutrients such as Vitamins A, B and C and high in calcium to keep your bones strong. What a power pack!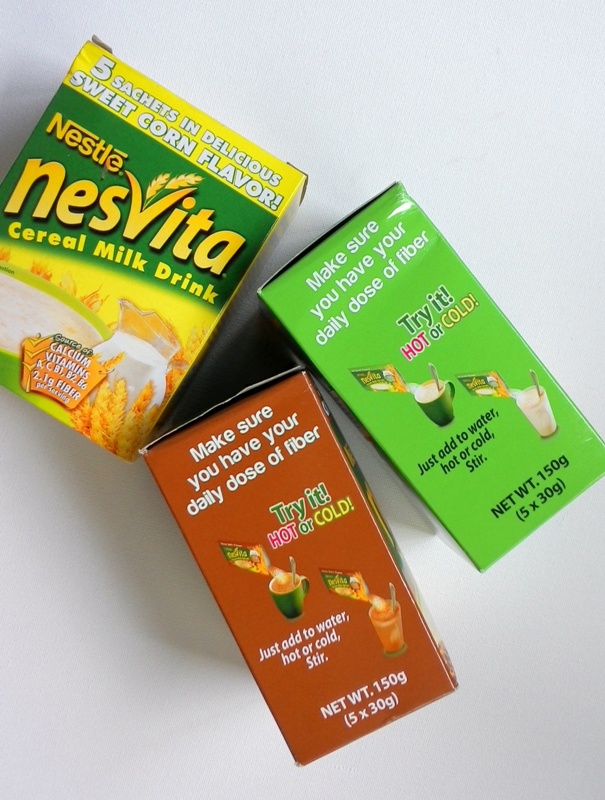 Preparing this cereal milk drink is as easy as preparing your milk or chocolate drink.  Just add water (hot or cold), stir and you're done.
While others choose to take this as a drink (in a mug), I still prefer putting it in a container (like the Hello Kitty x Lock & Lock container above) and spooning the cereals.  Try adding in sliced banana, and you get that classic choco banana flavor!
Thanks Nestle Philippines for thinking of me and making my breakfast complete and healthier with Nesvita!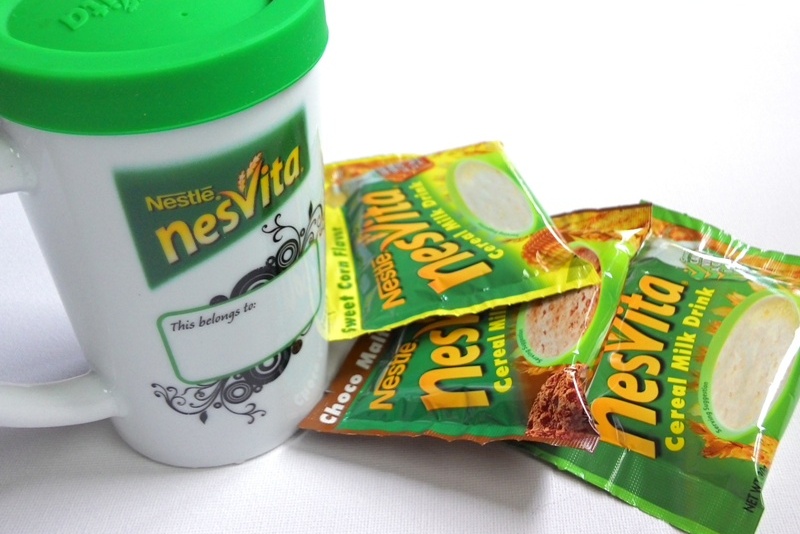 Nesvita Philippines  |  www.facebook.com/Nesvita.Ph  |    Instagram @nesvitaphilippines