Big girls need big diamonds.
This is one of Elizabeth Taylor's best quotes, and how I wish I listened to her sooner!
You see, the price of sparkling diamonds has started shooting up again (after a temporary slump in 2008), and for last year alone, prices of rough diamond in the U.S. increased 10%. (source).
How I wished I followed my alahera's advice to start buying the bigger diamond pieces while I was still in my 20's because even though I won't get to wear them often, they are investments.  I can just keep them in the bank until I am ready to wear them.
Now that I'm older and likes wearing big pearls for work and chunky Burmese rubies for formal occasions, I realized that she's right and it's too late now to invest in big-sized diamonds, which now costs the same as a trip to Europe.
But lately I've been obsessing about diamonds, and BIG diamonds at that.  Although I have my favorite Moissanite stones, which I purchased almost 10 years ago, their prices have gone up as well and I cannot afford to splurge that much right now.
And so, the next best thing is to look for synthetic diamonds that are of superior quality like Moissanites but has the price of Cubic Zirconia (or CZ), the cheapest synthetic diamonds available in the market.
My research and inquiries from my alahera led me to Signity stones, which are extremely high quality CZs that look closest to a diamond.  Created in 1999 by the company that gave us Swarovski crystals, there is now a growing market in the U.S. for Signity stones which have become the bride's next best friend (to diamonds).
Can you guess that the 'diamonds' in this pair of earrings are not mined?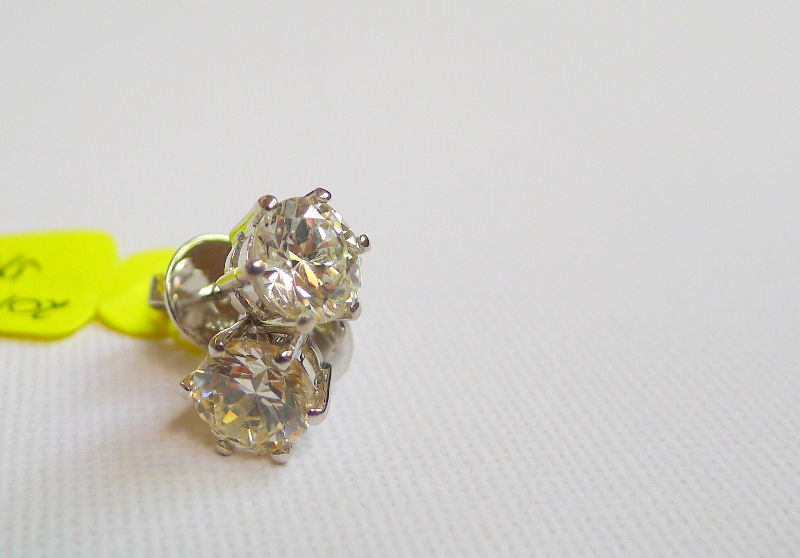 I couldn't believe my eyes when I first saw them loose Signity stones.  Ang perfect ng cut ng stones! Like Moissanites, Signity's "fire" or sparkle is superior than that of a naturally mined diamond.   Moissanite may be the best diamond-looking gemstone out there, but Signity is not far behind in this category and what's more, it's tad cheaper than Moissanites!
Here's another classic jewelry setting that highlights the maximum reflection quality of Signity stones.   My camera could not do justice to the perfect display of fire in these stones, which I think is even better-looking than those of best-grade diamonds.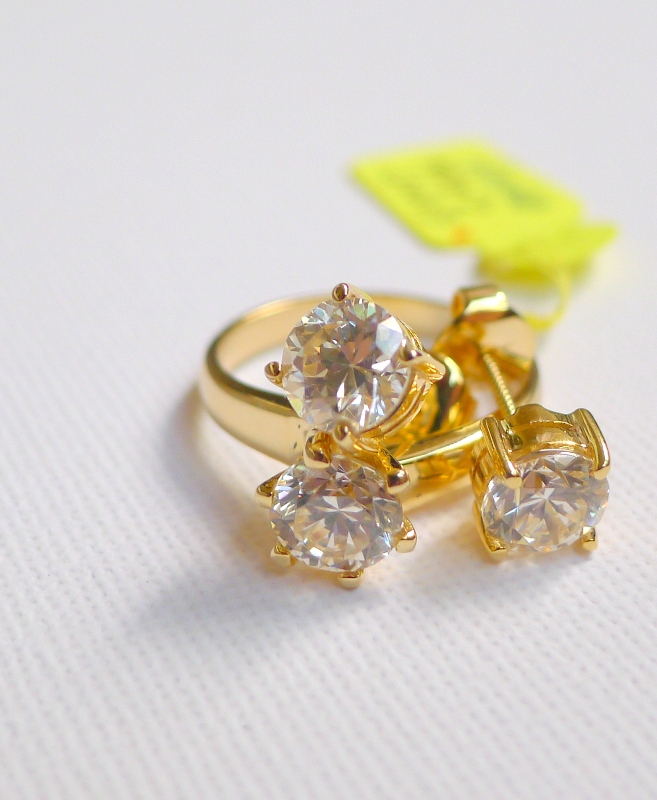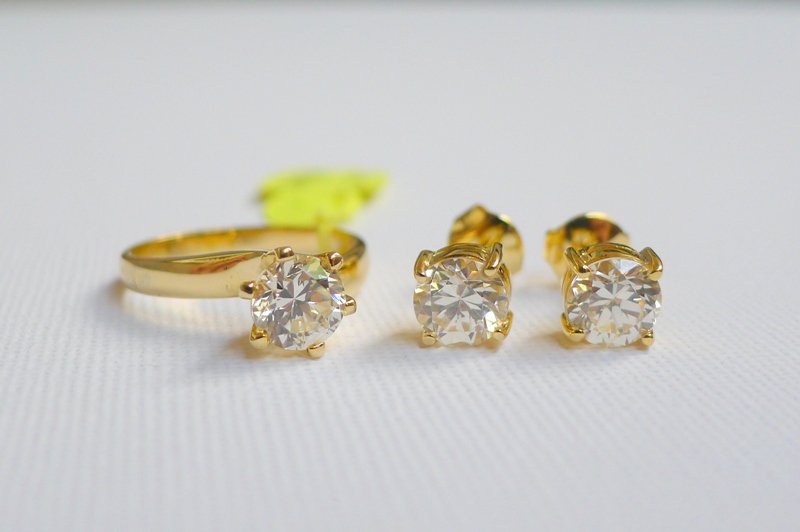 This 2 cts. Signity stone set in Tiffany-style engagement ring using 14k yellow gold is a classic beauty.  Who wouldn't want an engagement ring with a big stone?  This e-ring is the answer, and it won't hurt the fiance's pocket at all.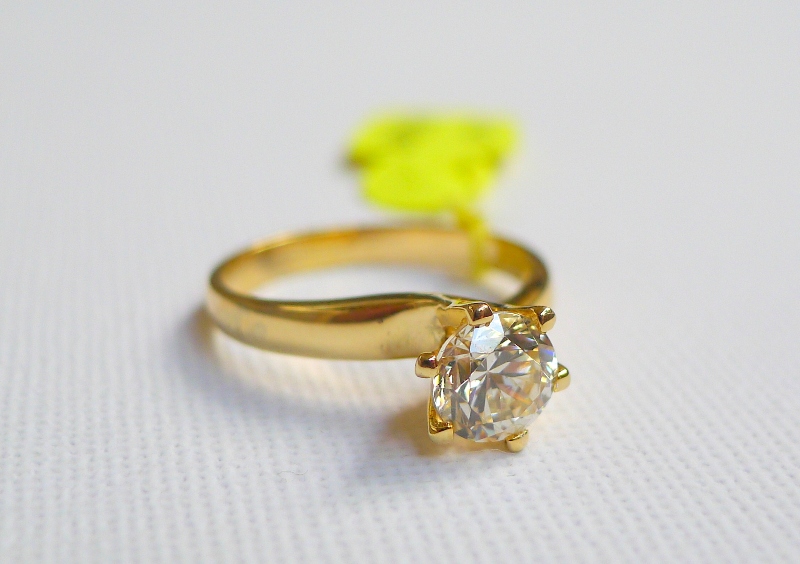 Shucks, crush na crush ko na sya hehe!
The cut of signity stone is so accurate a "star" is visible when you look at it from the top.  This feature earned it the name "Signity Star".
Emerald-cut signity stones are also available, and they are equally stunning as the round-cut ones.  The earrings below has a total carat weight of 7.0 and is set in 14k Philippine white gold.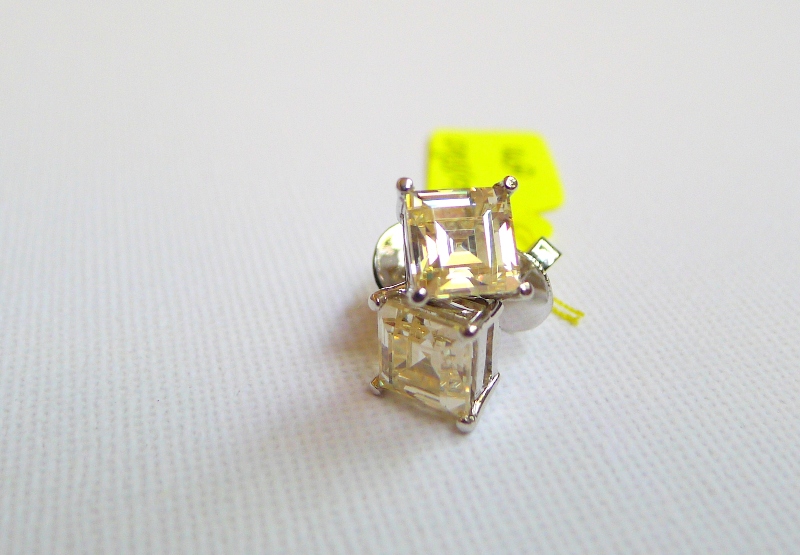 Super ganda diba?   I'm totally impressed!  It doesn't look synthetic at all!
And the best part?   They're all very affordable.  In fact, for half the price of this Tod's D-Cube Small Shopping Tote (check it out at Saks Fifth Avenue), you can already buy yourself the earrings and ring set featured above.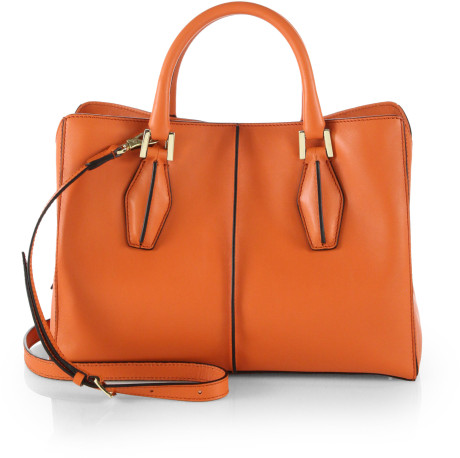 Interested?
All jewelry pieces are set in Philippine 14k gold.   They can be bought separately, and the ring can be resized without any added fees.
For price inquiries, email me at [email protected].