The first time I've been to Manila Ocean Park was in 2008, when I helped organized a Children's Christmas Party there with about 500 kids as guests.  Manila Ocean Park was fairly new then and the only attraction that I remembered from that trip was the Oceanarium – a stunning walkthrough of the watery depths featuring 7 sections and containing 1,900 cubic meters of seawater.
I had a chance to revisit Manila Ocean Park again yesterday with my family from Cebu (that's Dino, Juvvy (of Mommy Juvs) and their growing boy, Liam) and Liam's Ninong – Ninong Ken.  We got the Sea Breeze Express deal from Metrodeal, and enjoyed 8 fabulous attractions from Manila Ocean Park for only P699 (per person), instead of P2,050.
I'll make a full report on this in a separate post, but in the meantime I'd like to share with you my favorite among all the attractions we saw yesterday: the Dancing Sea Faeries or simply the Dancing Jellies!
I've been stung by a jellyfish before (sa sosyal na Punta Fuego in Batangas pa!) and have come to dislike them.  But seeing them yesterday – dancing before my eyes – made me want to forgive the jellyfish which gave me my first sting scar that burned for weeks.
Here are some of the pictures I took of these floating beauties, using my Panasonic Lumix LX-5: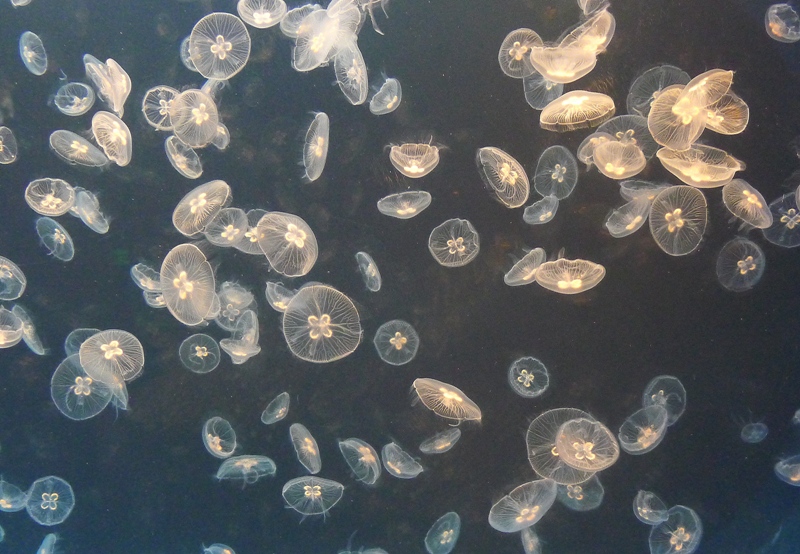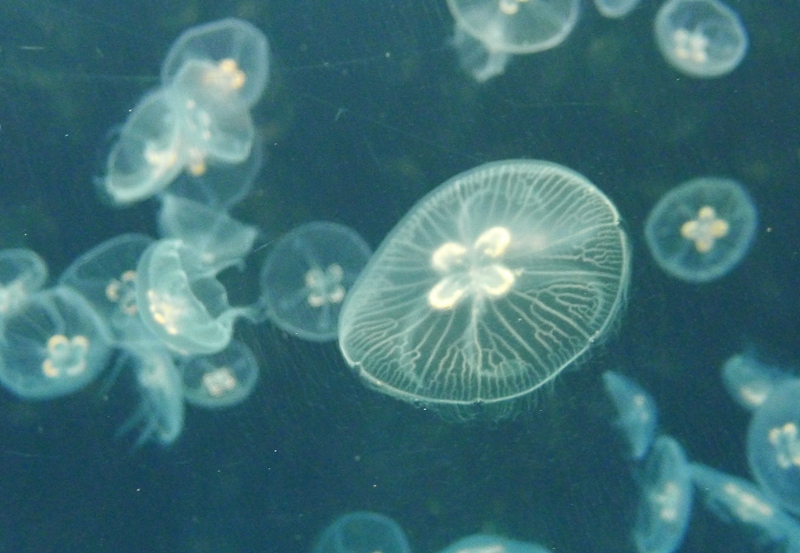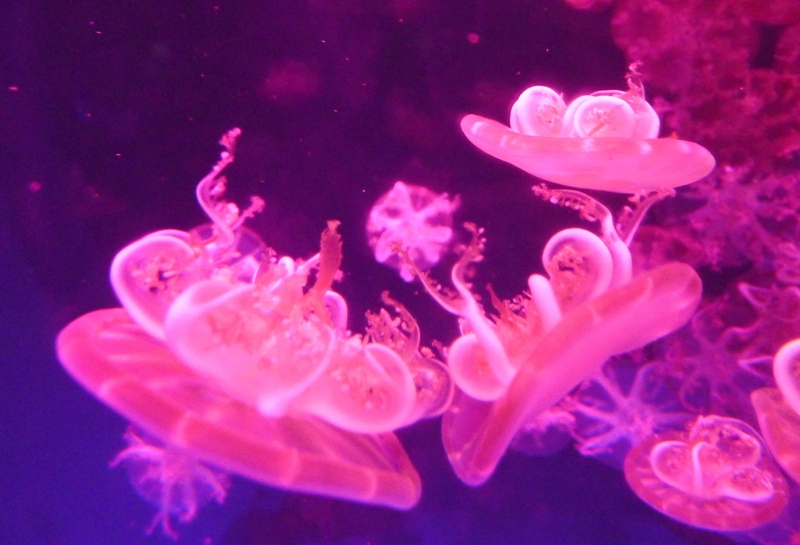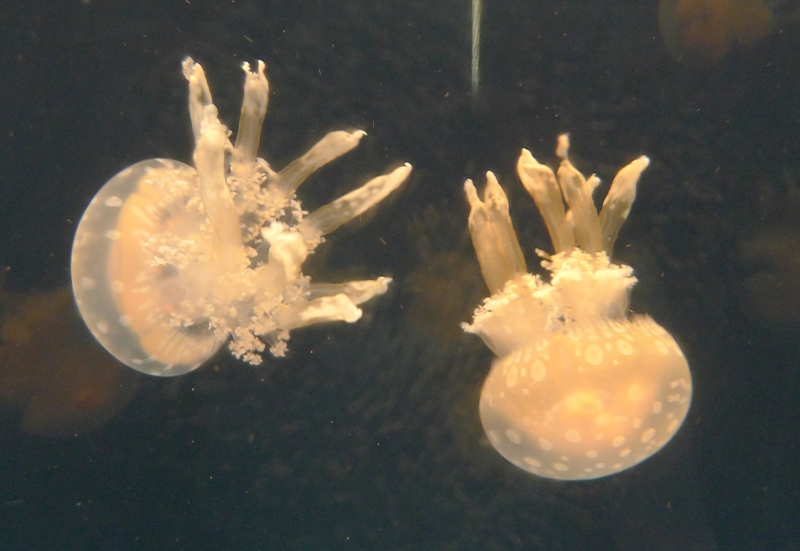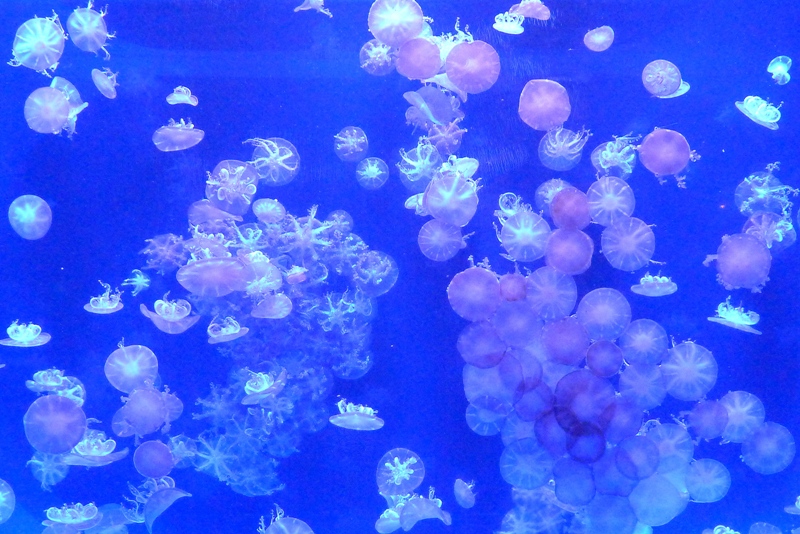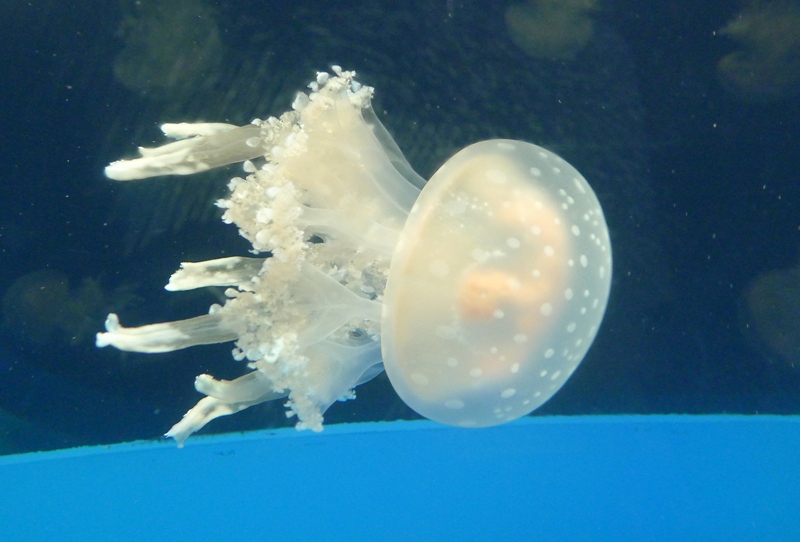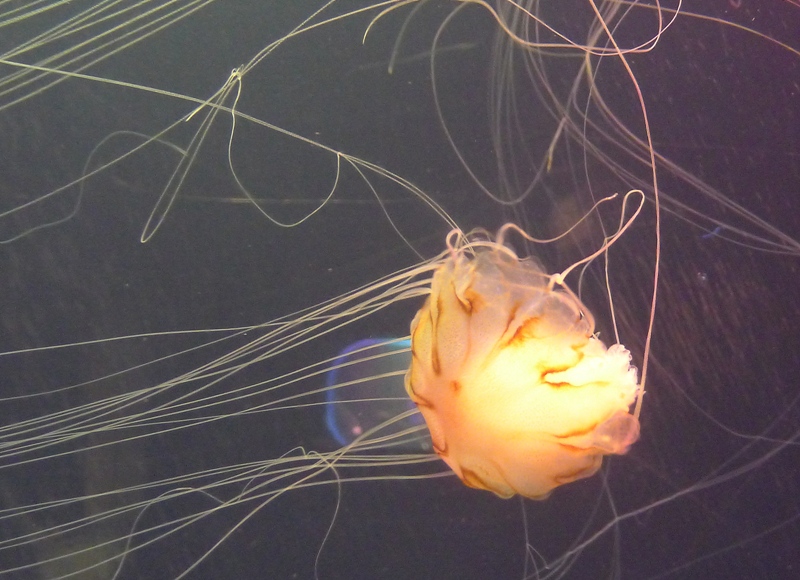 A wonderwall of dancing jellies.
An awesome view:  room filled with cylinders full of moon jellies.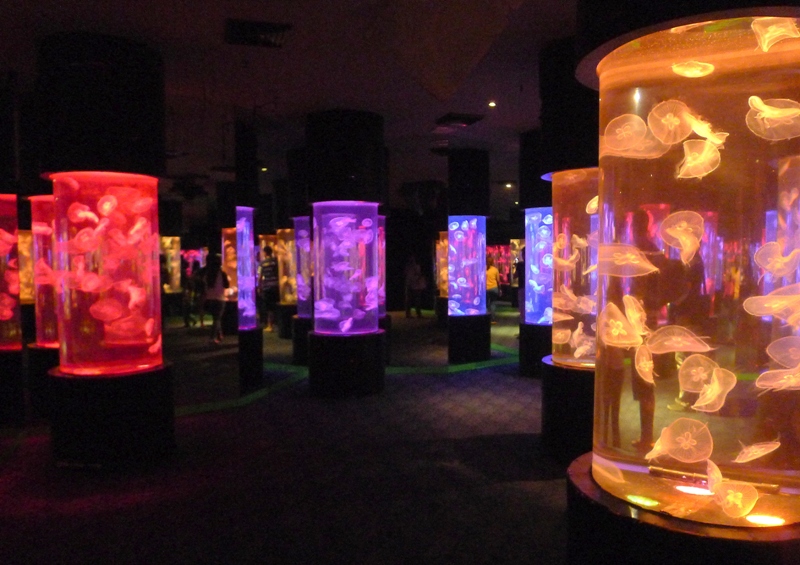 A closer look at a Moon Jelly (also known as the saucer jelly or common jelly):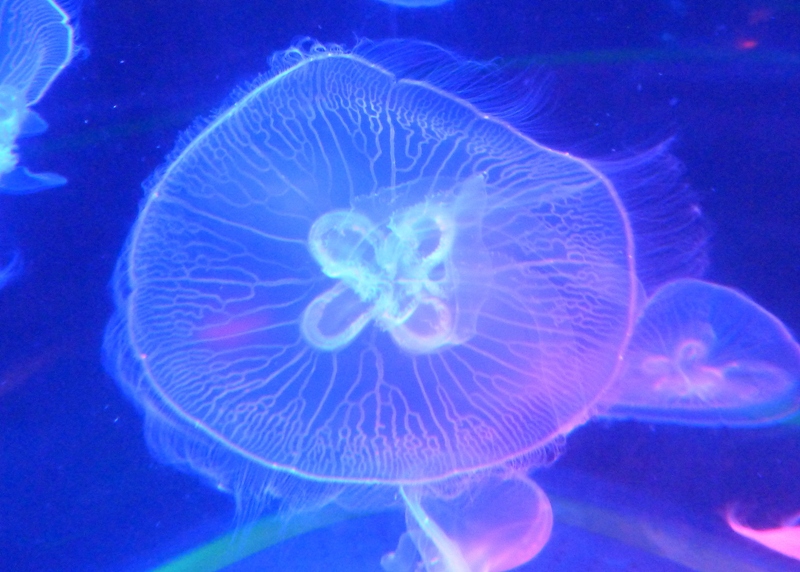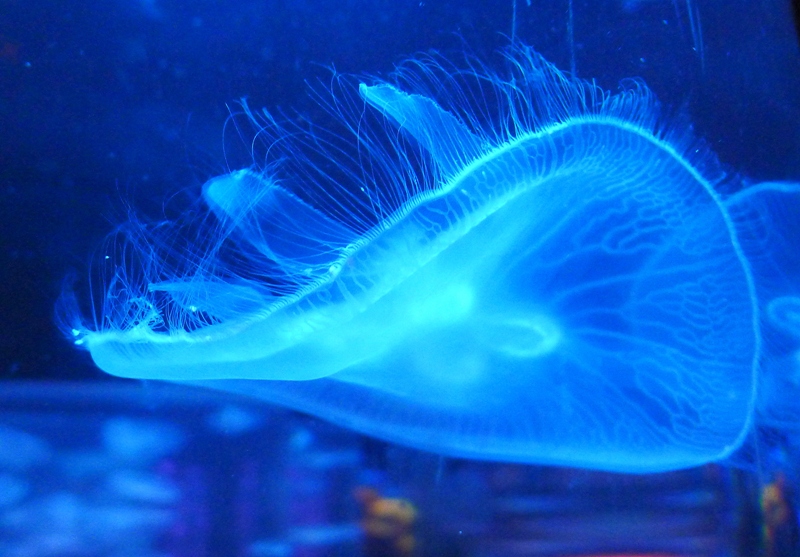 The hall where this exhibit is held is filled with soothing music, and the jellies appear to be dancing with it.  The music, the jellies, their beautiful formation and the changing back lights all have a calming effect on me that I wish I could stay here longer.
Kaso walang calming effect on my 3-year-old pamangkin, Liam, who just made one round of the area and then headed towards the exit door hehe!
But I'll surely be back here again.  It's a perfect place to de-stress!
Catch The Jellies:  Dancing Sea Faeries at Manila Ocean Park from Mondays to Fridays at 10:00 a.m. to 7:00 p.m., and on weekends / holidays at 9:00 a.m. to 7:00 p.m.