My dream gemstone is actually not diamond but emerald.  One of my wishes is to own Colombian emeralds – the purest emeralds in the world – prized for their superb quality, color intensity and brilliance.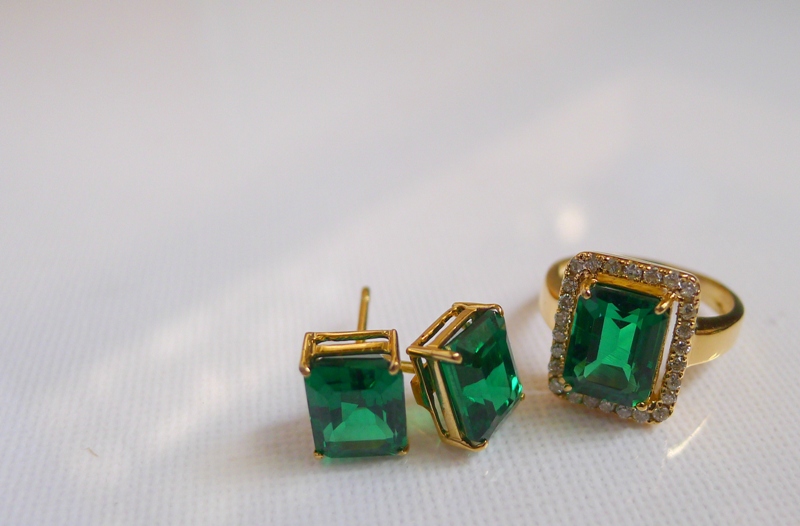 Natural emeralds, which are green varieties of the beryl mineral stones, are very, very difficult to source now.  This scarcity has resulted in it being even more expensive than diamonds!
So rare and so expensive is this gemstone that owning man-made (or synthetic) emeralds became the next best option.  There is now a successful market for this, and their prices are not cheap, either.
To those who are not familiar with the label "synthetic" in jewel stones,  here's a fact: synthetic gemstones are not fakes.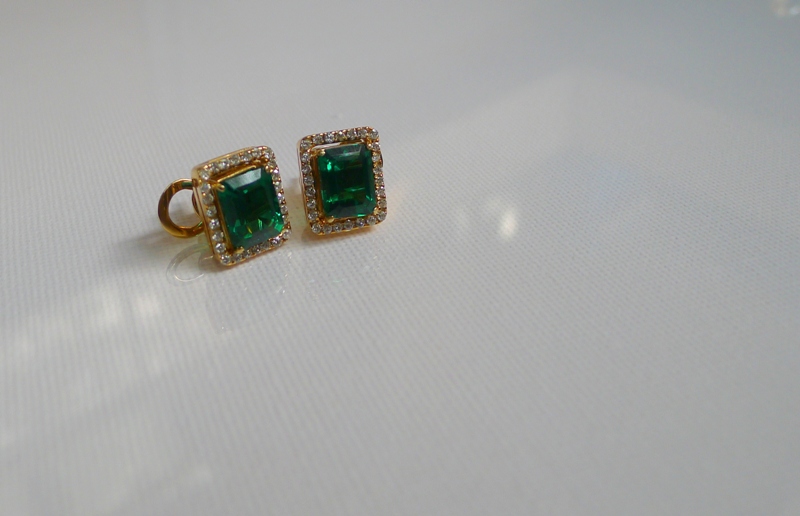 When a gemstone is said to be synthetic, it means that it is created using a synthesis process.  But….this gemstone actually came from the same mineral stone where its natural counterpart came from!  The difference is that the natural gemstone is the "pure" kind and hence, very valuable.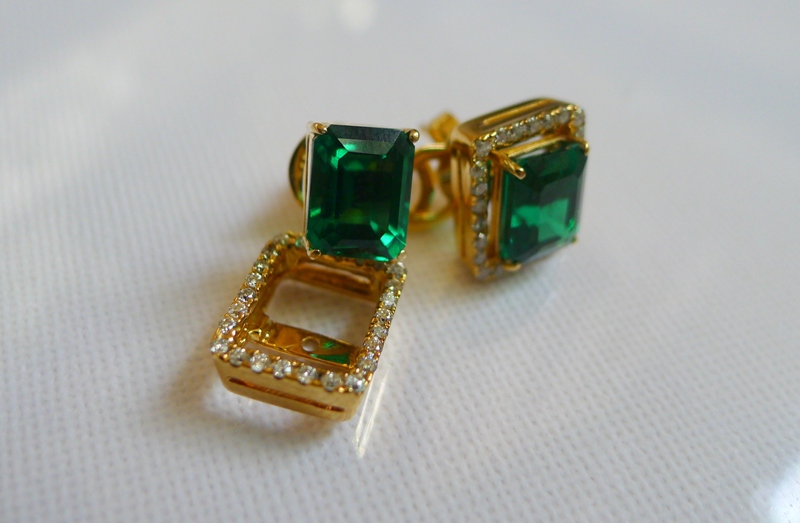 However, once you treat any leftover stone in a laboratory, or put it through a synthetic process, its physical properties change.  In the case of emeralds, colorless beryl stones were lab-treated to give it the same chemical and gemological composition as natural emeralds.  Remove the 'face lift' and what you will get is the same beryl mineral stone where the real emerald came from.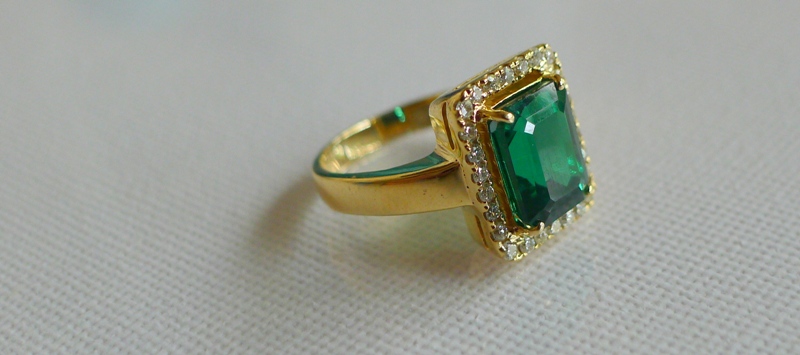 Some of the high quality synthetic emeralds are Chatham, Leichleitne and Biron emeralds.  Of the three, the Biron (not spelled 'Byron') is my favorite because this is the only emerald stone created through hydrothermal process.  This process duplicates the underground conditions that gave birth to Colombian emeralds, thus earning the name "Colombian-created Emeralds".

Today, Biron emeralds are produced in Russia by Tairus.
In photos:  Earrings (with removable jackets) and Ring set with Superior-grade Biron Emeralds (9.8 carat each) surrounded by 78 pieces of high brilliance and clear 0.15-point diamond titos, set in 14k Philippine yellow gold.   This is a custom-made luxury jewelry and is available for sale.  For price inquiries, email me at [email protected].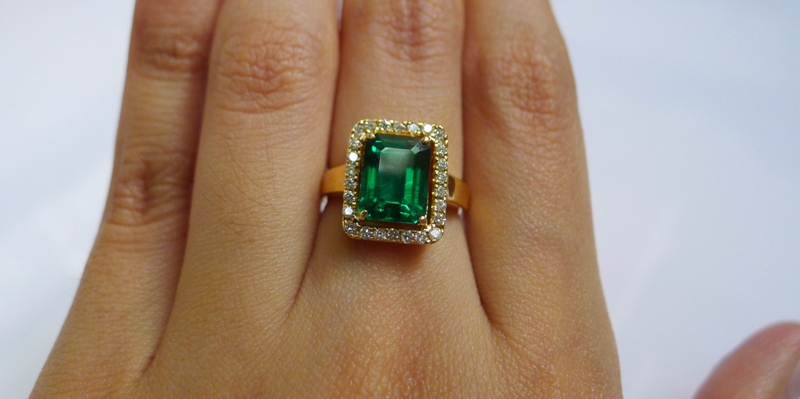 My information source about emeralds: Wikipedia