Tukso na naman!  Cath Kidston is still on sale and this time around, they slashed their prices prices further down, offering as much as 50% off on their popular bags, accessories and home items!
So to those who have been wanting to buy Cath Kidston – now is the best time to do it!
Since I've reached my shopping quota for this year already, all I could do is make a collage of my favorite items from the sale while trying hard not to click the "Buy" button, hehe!
Here they are: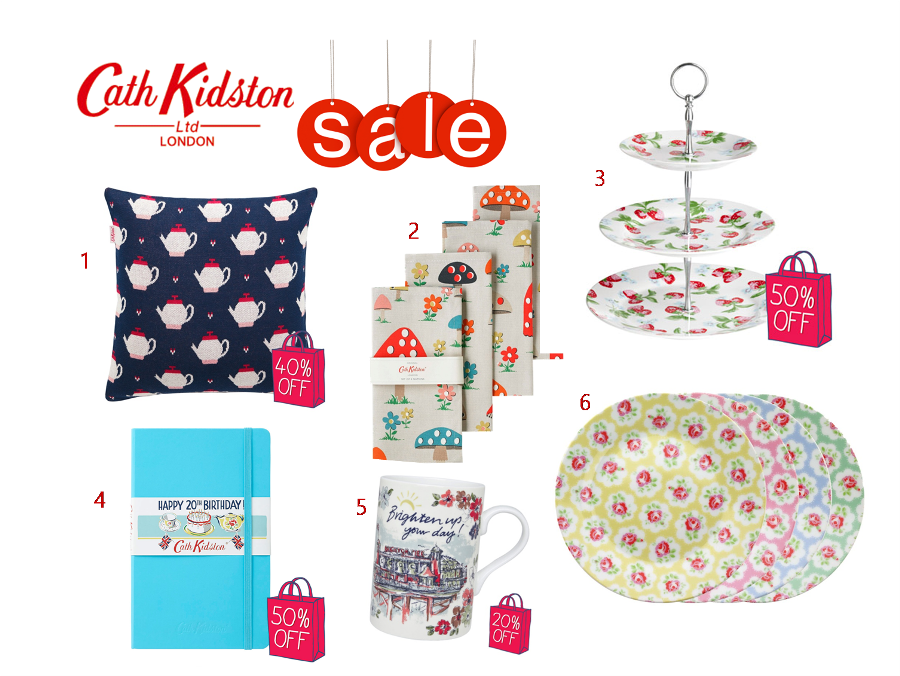 Surprisingly, all the stuff I picked are from the "Home" section.  There are lots of pretty bags, wallets and dresses on sale too but these are what caught my eye.
Is it just me, or the Moleskin x Cath Kidston notebook is calling my name?  =)