We found this new shop at SM Aura selling vinegar, oils, spirits and wines in personalized bottles.  It's called Vom Fass and to those who are not familiar with it (like me, at first), Vom Fass originated from Germany where it pioneered the trend of selling spirits, wines and oils from the cask.  They are packaged in attractive bottles, making them ideal as gifts and lovely home items (after you have emptied to bottles).
The first Vom Fass shop opened in Germany in 1994, and has since grown into 250 strong franchises all over Europe, some parts of the US and Asia (sourced from their official website).
Here in the Philippines, they have 2 branches to date:  one at Shangri-La Mall East Wing and the other one at SM Aura.
If you love good food, good wine and good coffee, Vom Fass is a must, must place for you to visit.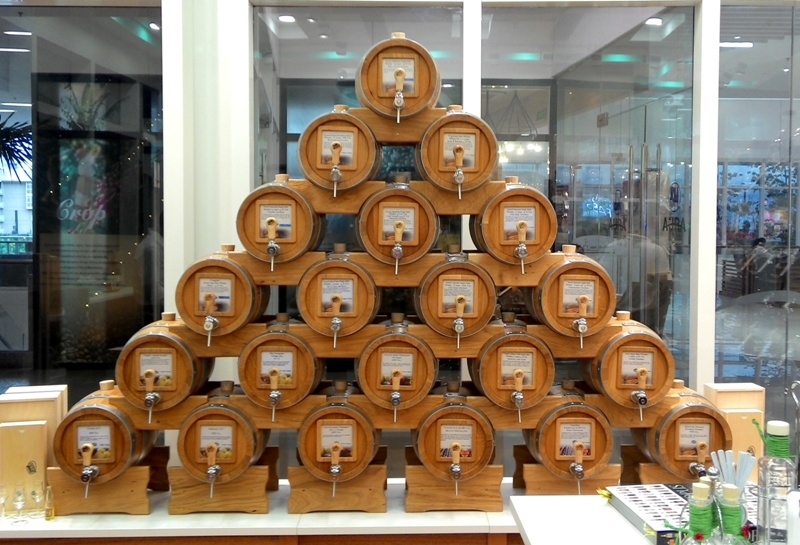 These wooden casks contain the strong spirits like rum and whisky.  You can taste them, of course, but I'm warning you, it can be very addicting and very difficult to pick just one kind to take home!
My favorite part of the store:  the rows of glass wine flasks containing the liquors.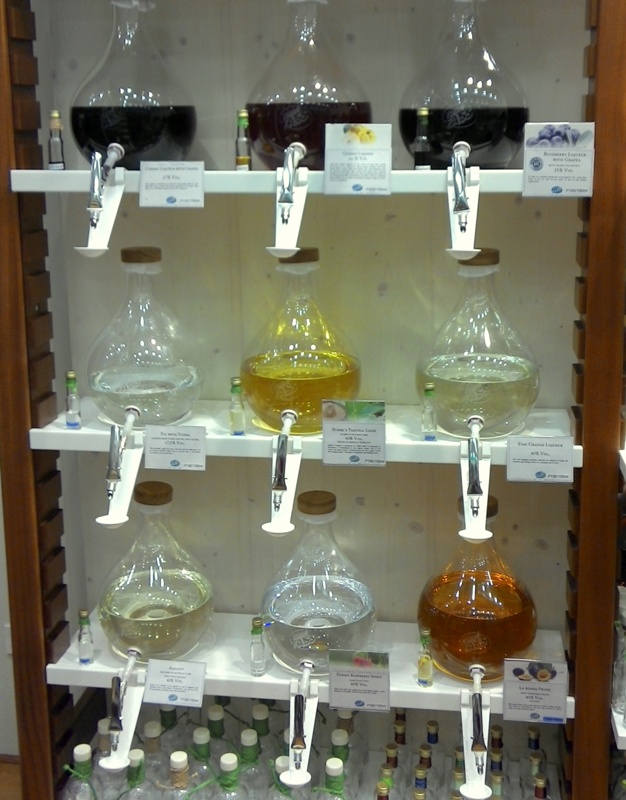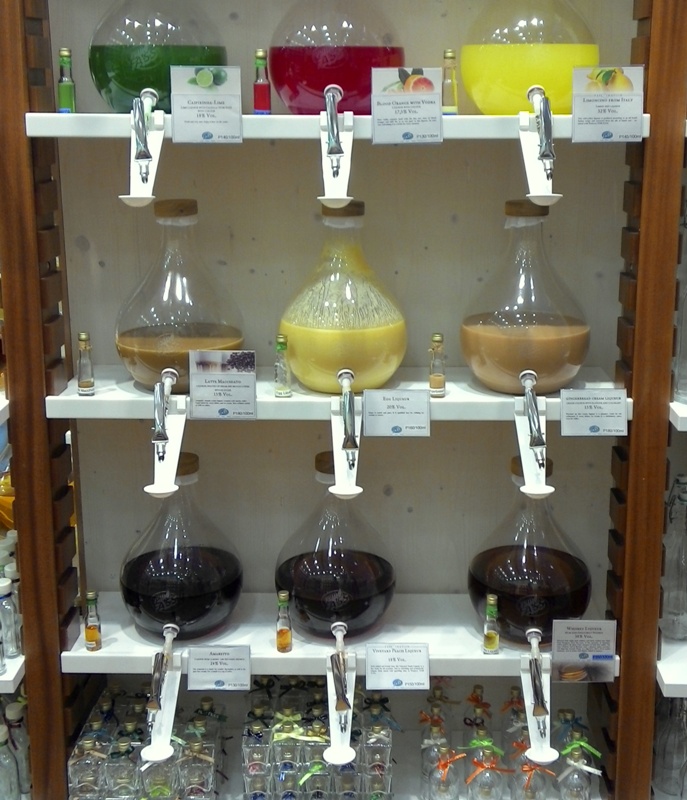 A mix of caffeine, fruity and nutty liquors are up for tasting.  We had a great time trying each of these variety, and ended up buying these:
A 100ml bottle of Fine Orange Liquor for baking and cooking.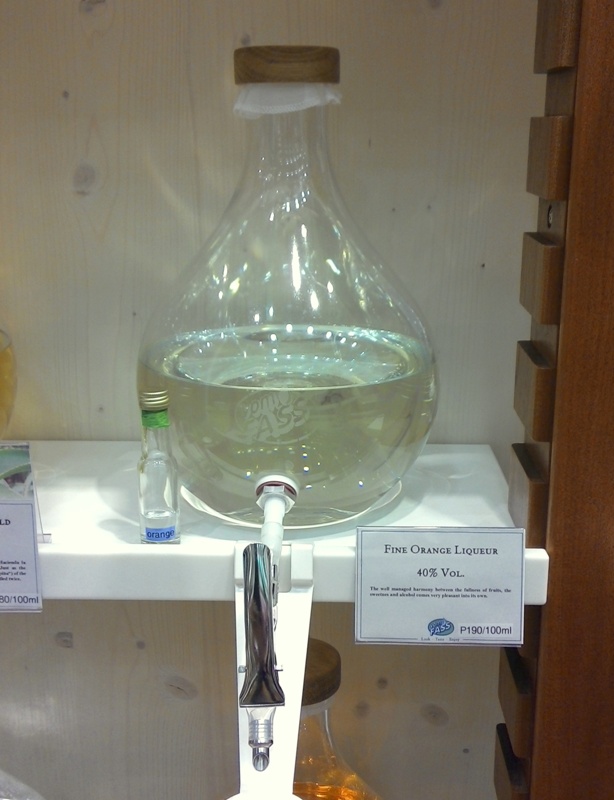 A 100ml bottle of Amaretto for baking and for adding a wonderful flavor to our coffee!
Ceramic casks contain the spice, cooking and wellness oils and vinegar.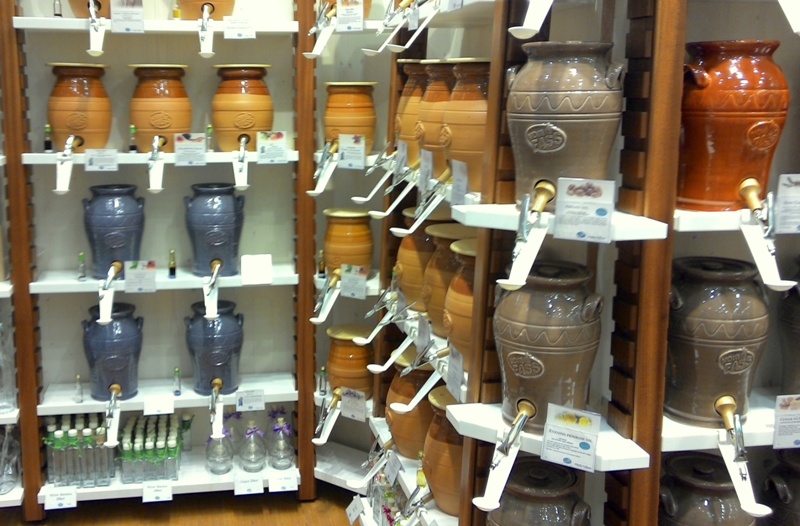 The pretty bottles at Vom Fass (prices vary according to size and design):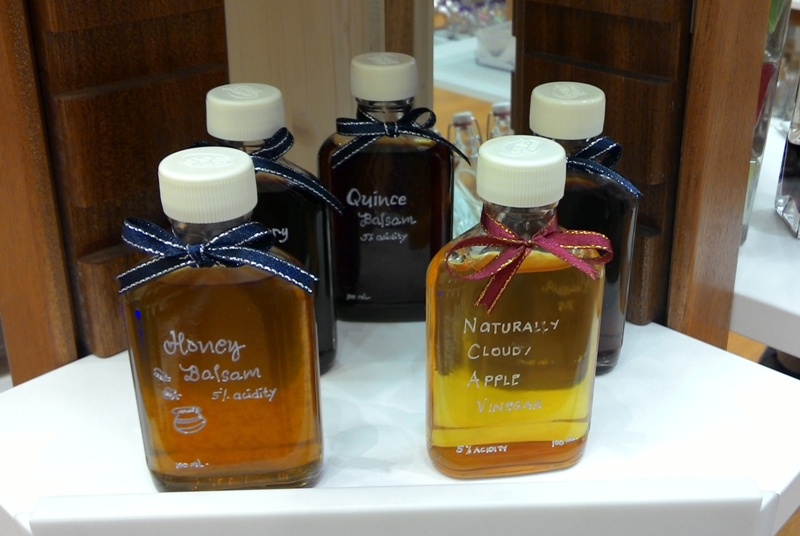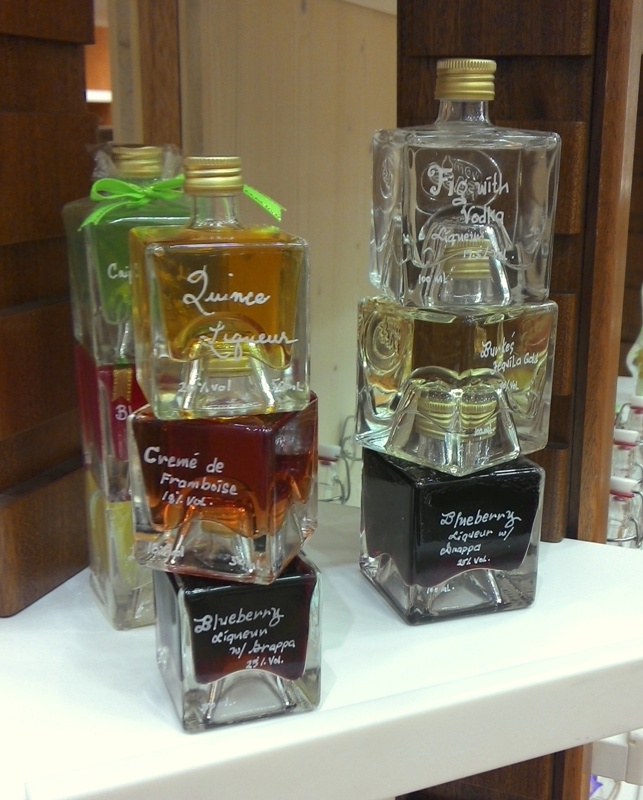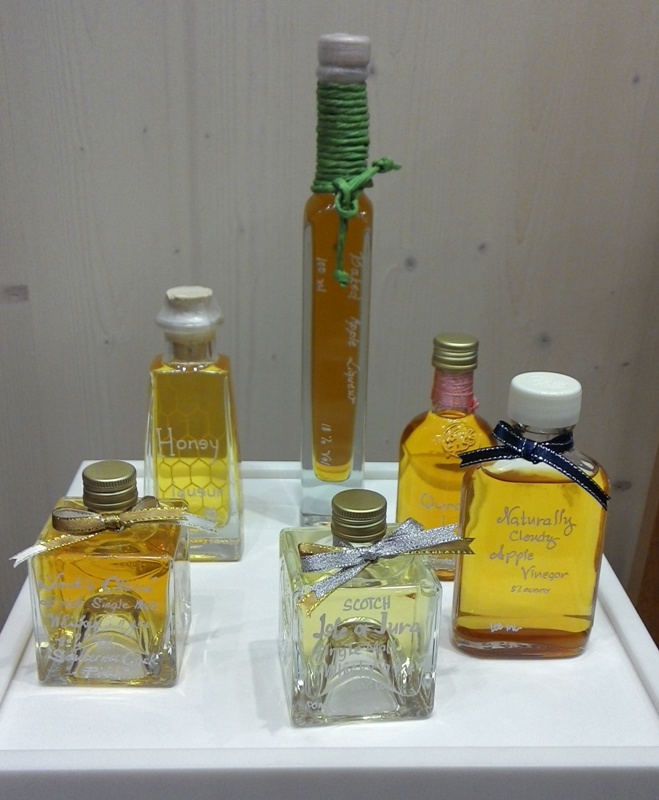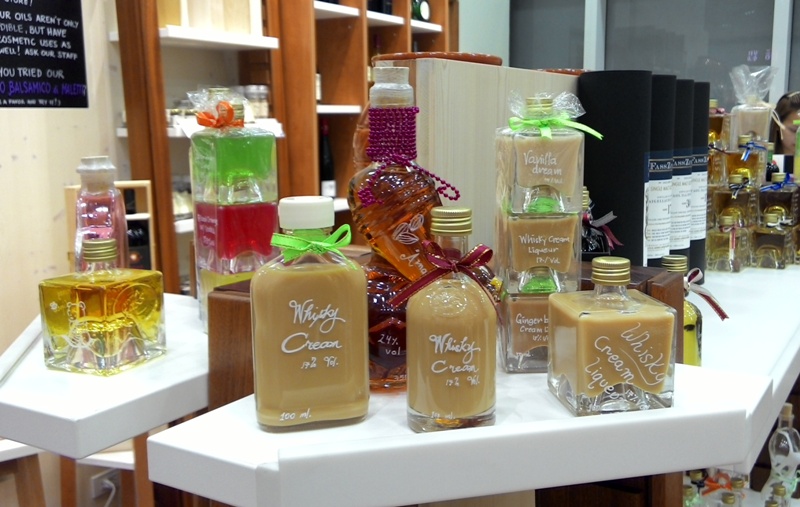 You can re-use your emptied Vom Fass bottles for your next purchase of wine, liquor, oil or whisky.  You save money this way, plus your bottle gets a free ribbon too!
We have been adding a teaspoon of Amaretto to our after-dinner black coffee, which gives me an ecstatic joy over a coffee, haha!    If you are coffee drinker like me,  then you should definitely try this  =)  If you want a stronger version of liquor coffee, try adding a shot of whisky  =)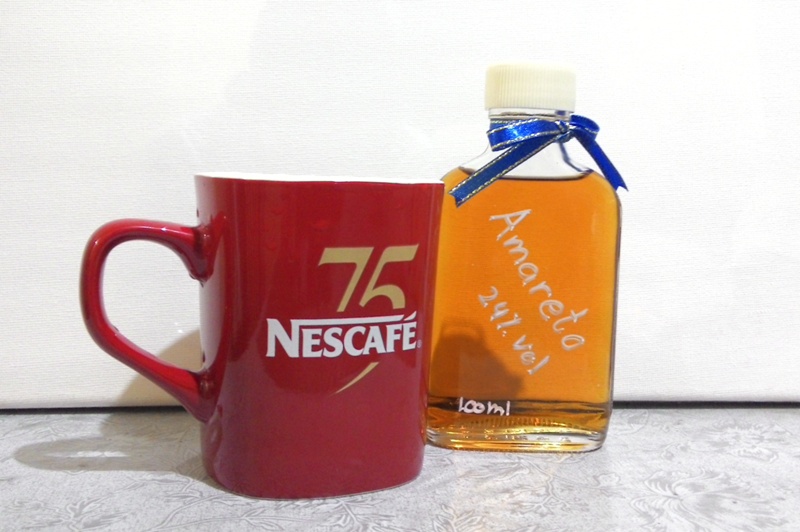 Thanks to Vom Fass, we can now have Italian Amaretto Coffee at home.
Next in our list: Orange Liquor Cake!
Vom Fass Philippines  |   2nd floor, SM Aura and Lower Ground Floor, Shangri-La Mall East Wing  |   https://www.facebook.com/VomFassPH  |