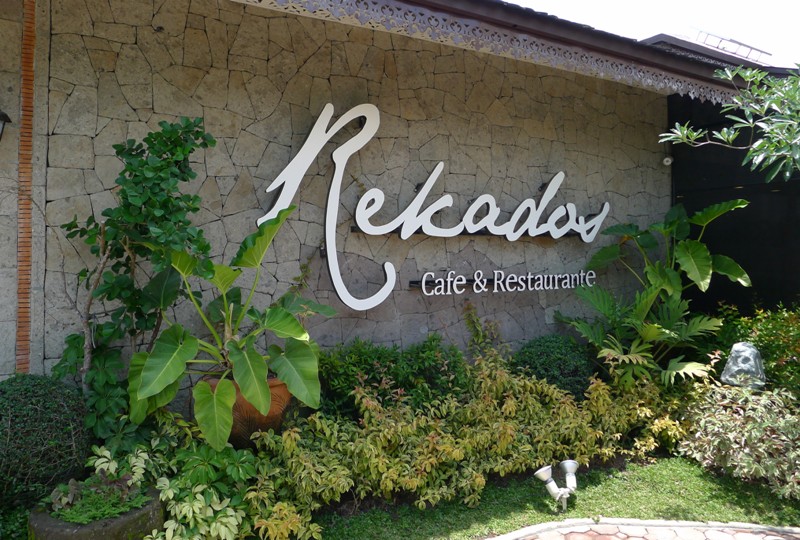 Cruising along Santa Rosa-Tagaytay Highway, you will find rows and rows of tarpaulin ads for Rekado Cafe and Restorante – the newest restaurant to open in Tagaytay.  The tarpaulins showed pictures of their select menu – which is a fusion of Filipino, Spanish and Italian dishes.  It was these tarpaulins that convinced me and AJ to take our lunch stop there, when we went to Tagaytay last month for a weekend break with his family.
You will love the homey ambiance of Rekados.  The use of French provincial or country-style furniture and interiors gave it a very light and relaxing feel – perfect for a relaxing weekend at Tagaytay.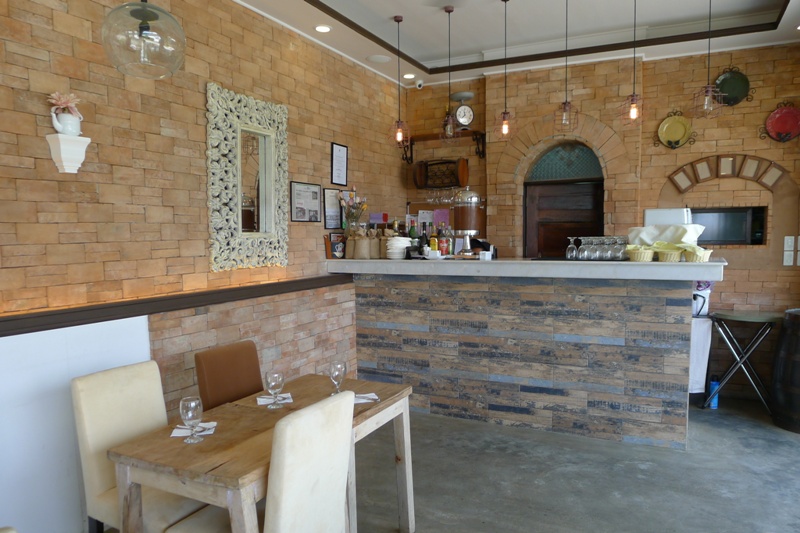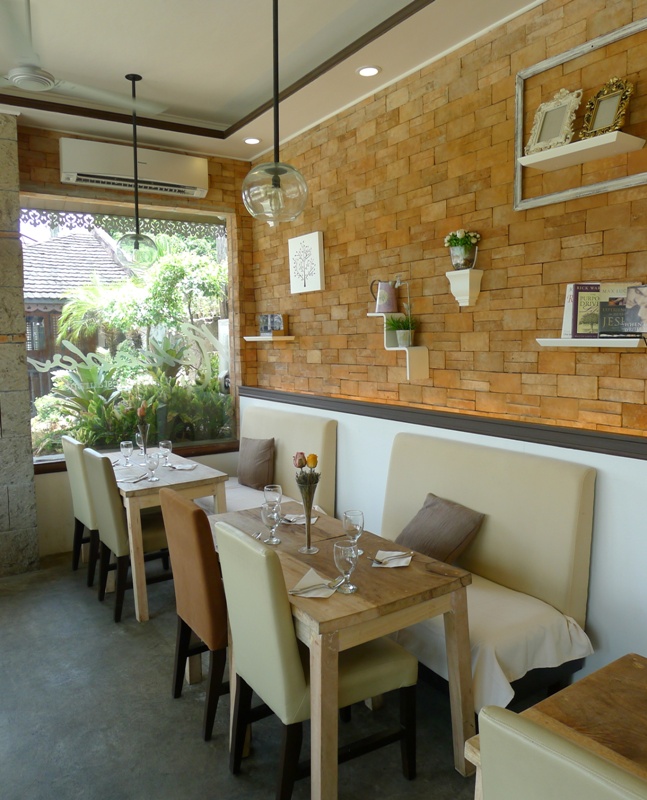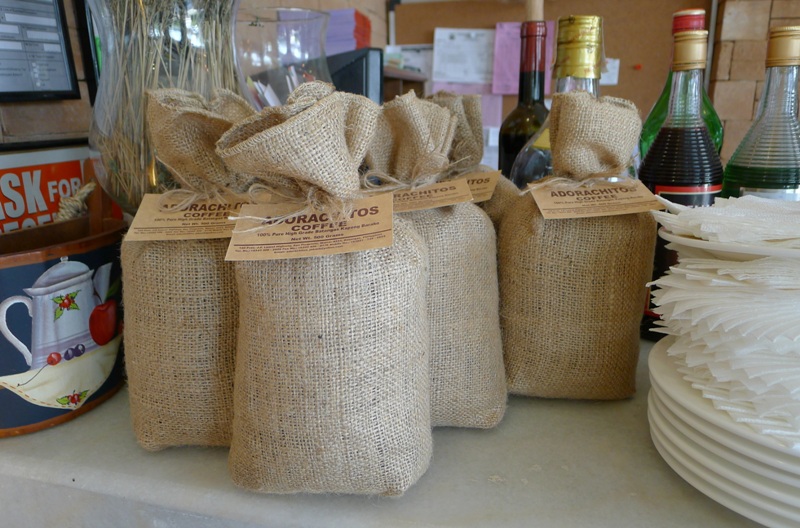 We picked familiar Filipino dishes from their menu, perhaps because the weekend traffic made us all crave for lutong bahay dishes.
Crispy Sisig (P265.00).  Plenty in serving and has more meat than fat, this pork sisig has the right kick and flavor that will make you order for a second cup of rice.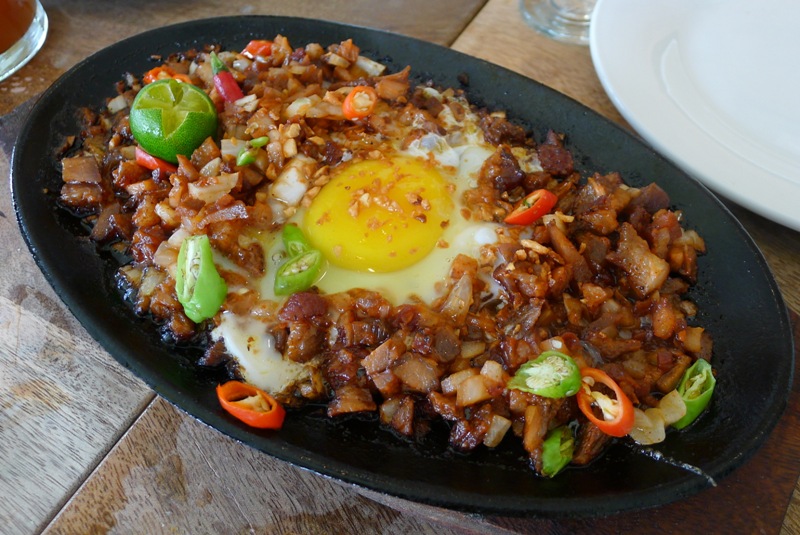 Sinigang na Sugpo (P295.00).   The prawns were fresh and sweet.  Yummy!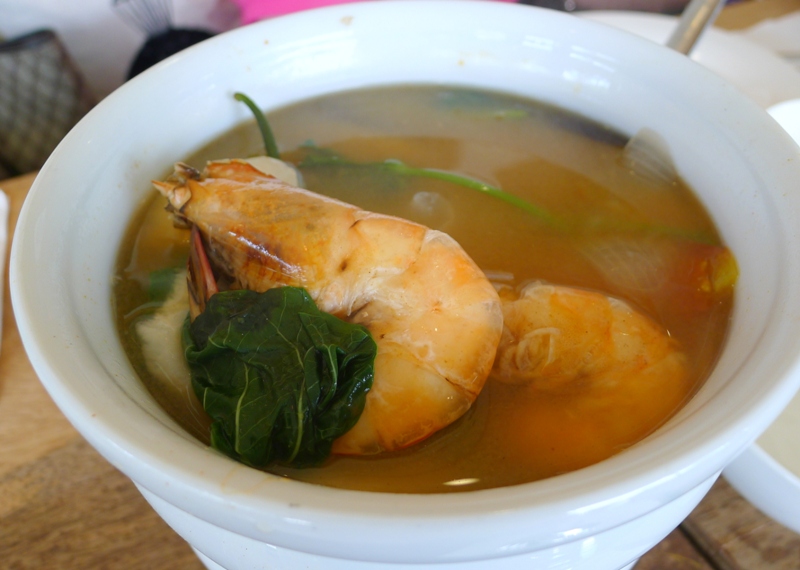 Chicken and Pork Adobo (P265.00).  We ordered adobo because we have a kid in our group (Amira) who's a picky eater too.  She loved the adobo, which was perfectly simmered and in lots of crushed garlic.  You'll know that this adobo's not simmered in haste because the meat was very tender to the bite.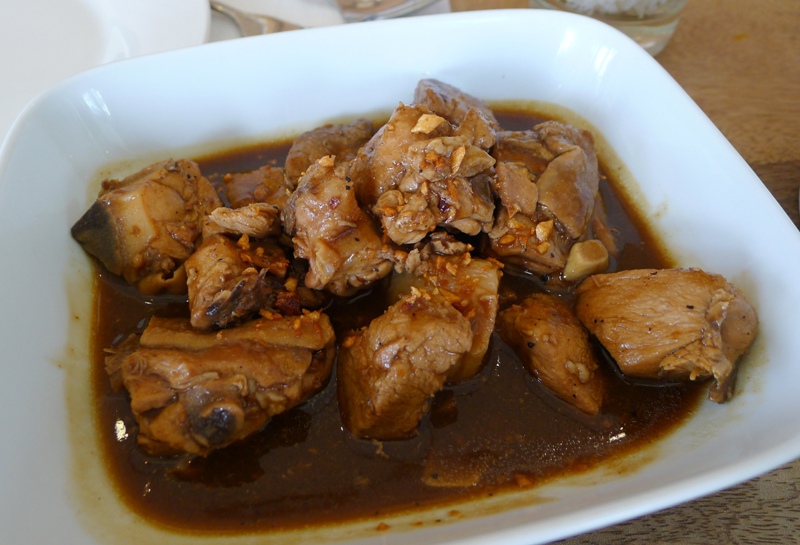 I'd rate the food as very good but may kamahalan.  But then again, there's always an extra price to pay for good ambiance, comfortable seats and prompt service.
I recommend that you give this a try.  We also ate at The Grill by Antonio's and I think I enjoyed the food better at Rekado's, which are also cheaper compared to Antonio's.   The only drawback I could find is that the place is small and may not be able to accommodate big groups.  They have a covered dining space just outside the restaurant but it wasn't open on the day we went, so I don't know if it's as comfortable as being inside.
Rekados Cafe and Restorante  |  Santa Rosa – Tagaytay Road, Silang, Cavite  |  (046) 4432193  | https://www.facebook.com/rekadoscafeandrestaurante