This isn't much of a blog post.  I stumbled across this salt and pepper shaker set in the shape of a British bobby and a guard, which I think is too cute not to share!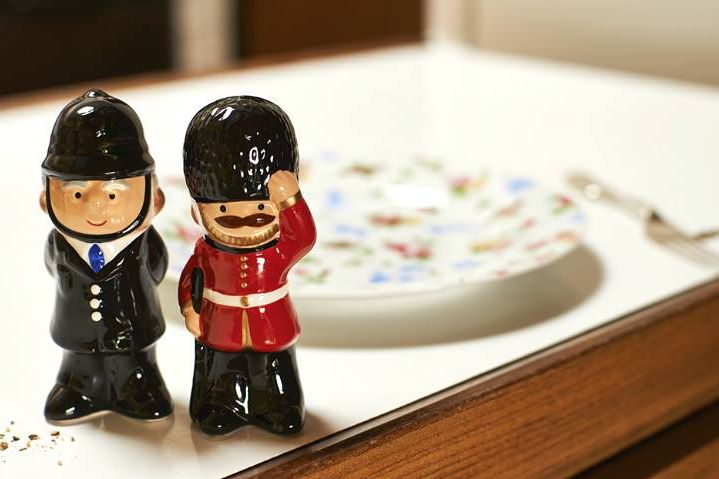 Quirky British touch + vintage design + floral plate in the background.  Parang Cath Kidston noh?
It's from Cath Kidston nga!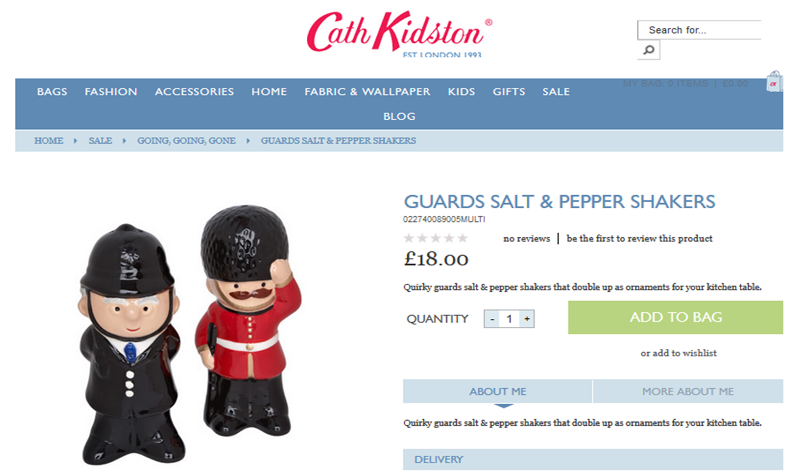 Oh please be mine!