By now, you must be very familiar with Oliver & Maude and its monogrammed Plexiglas vanity tray that has graced countless Instagram posts, and is perhaps one of the hottest items to have in your home right now.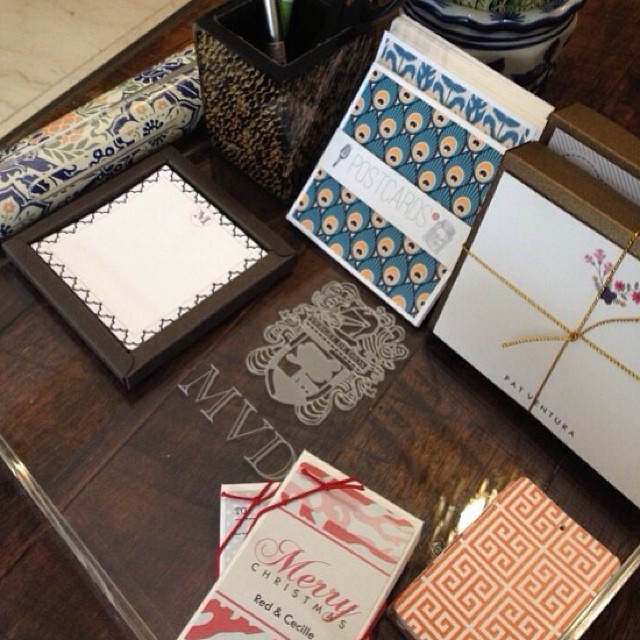 Photo borrowed from Oliver & Maude's Instagram.
I've been stalking Oliver & Maude's shop since it opened in April last year.  But I couldn't decide on what to order from them because everything in their catalogue – from the famous and versatile vanity tray, to the glass coasters and glasses, and the premium wood chopping boards – are all beautiful and exquisitely made.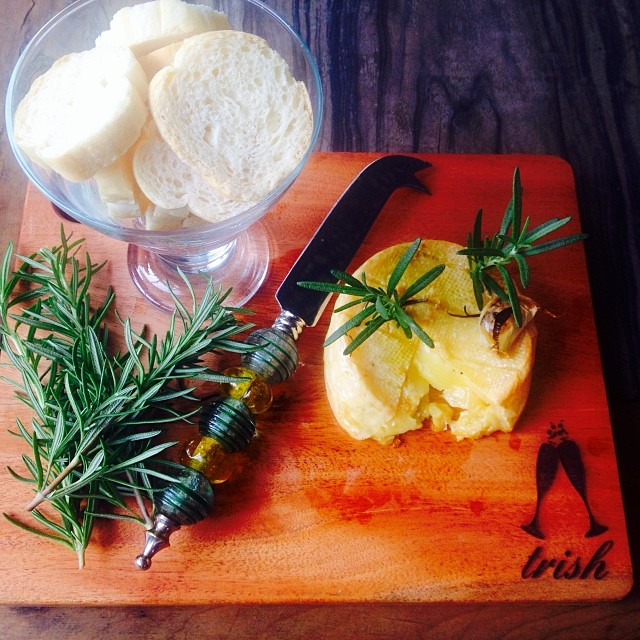 Personalized Mahogany Chopping Board (photo source here)
I was then supposed to place my 1st order last December (for the vanity tray) but for some reason I kept putting it off.  Maybe because I could not decide yet where to put it.
I'm glad to have waited some more time, because when Oliver & Maude (or O&M) launched their Fabric Series this year, I found myself looking at not just one, but two items there that are just perfect for our home and for me!
For our home, I got O&M's Monogrammed Throw Pillow (in navy blue twill fabric), with a Lion Coat of Arms (designed for O&M by Ms. Christine Rockett) and our initials: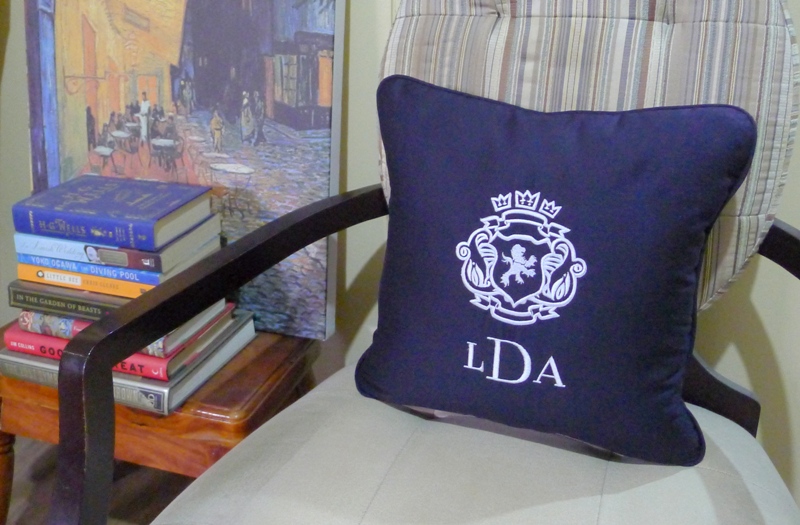 AJ and I chose the lion because our family name, after all, is "De Leon".  For the couple's monogram, I decided to have my initial spelled first because if mauuna yung kay AJ, then it will read "ADL" and people might think kanya lang ito, di ba?  So para hindi ako makalimutan, nauna na lang yung initial ng name ko, hihi!
Our chosen design perfectly matched the England-inspired designs of our other throw pillows right now, which came from the ARQ bodega sale almost 2 years ago.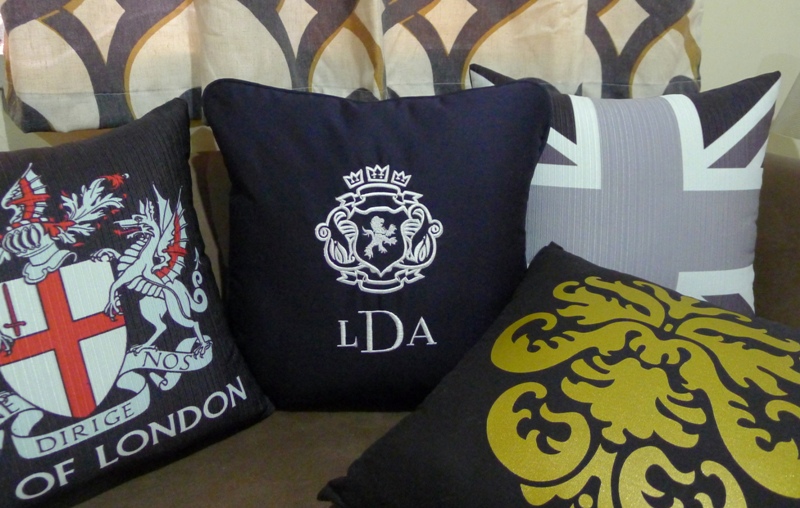 A closer look at the embroidery details of the lion coat of arms and our initials.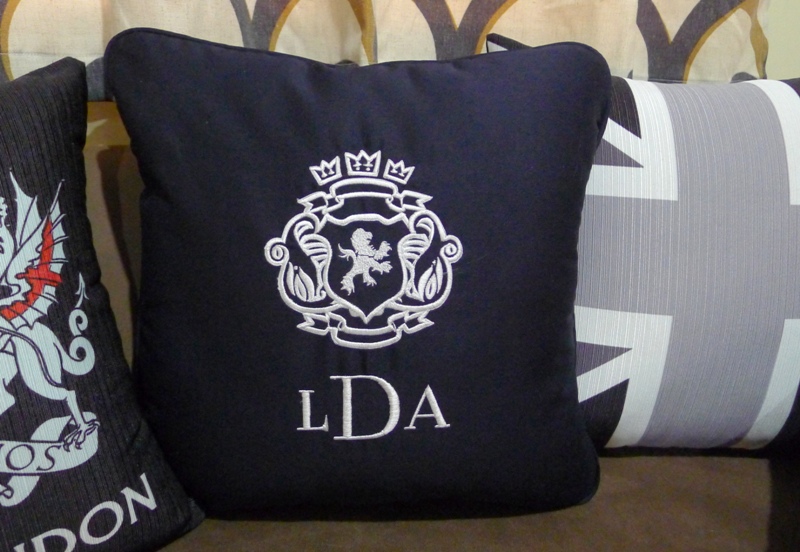 I also got something for myself from the Fabric Series – the Twill Pouch with Heavy Duty Nylon Lining which I will use for work.  The twill pouch is big (it measures 10″ x 8″) and can hold all the stuff that I bring with me to a meeting like my cellphone, paper notebook, ballpens, candies, tape recorder and others that don't normally fit my blazer pockets.
I chose the Crown design with my initials this time.  Very posh, isn't it?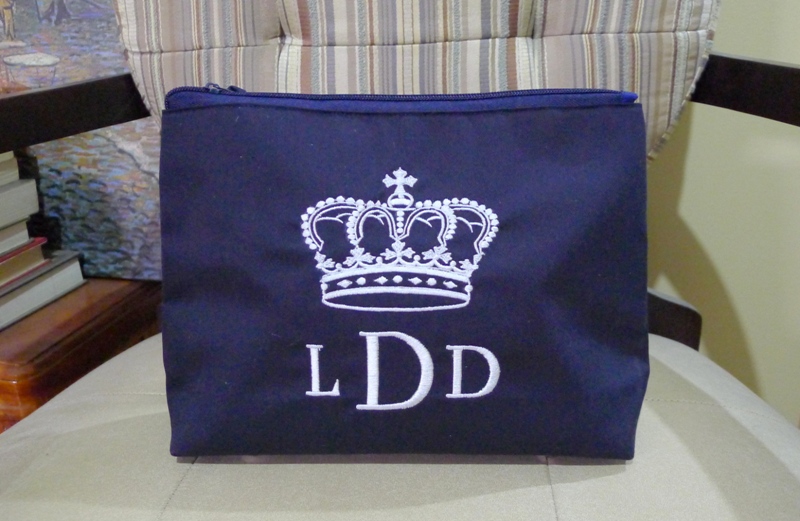 The poor lighting at our apartment failed to give justice to the beautiful navy color of the twill fabric used in both the throw pillow and the pouch.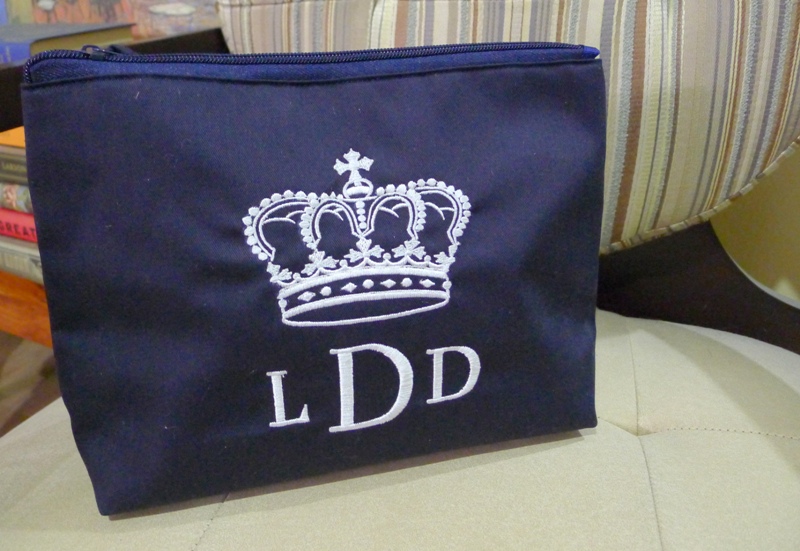 Transacting with O&M was 100% stress-free.  After I emailed my orders, I was sent an invoice via email.  Payment was made through direct deposit at O&M's BPI account.
I was told that it might take 2 weeks before the items could be shipped to me, since the embroidery process takes time.  But I was surprised (and delighted at the same time) to find them already at our home only after a week!
I'm so happy to have discovered Oliver & Maude, and its wonderful world of stylishly personalized home and functional items!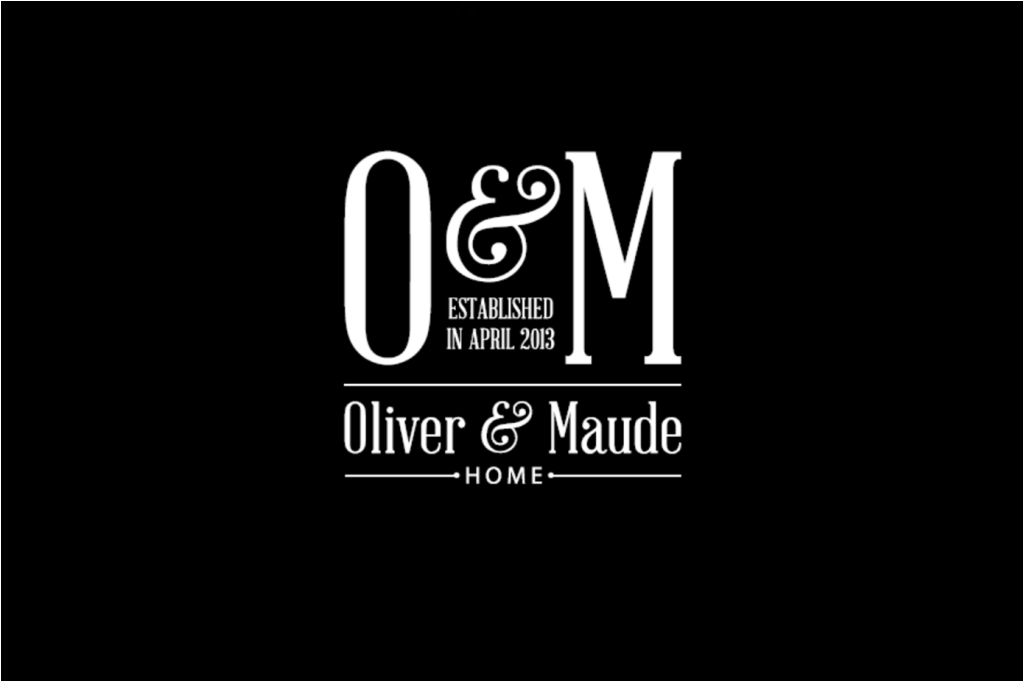 And my very wish right now is for O&M to come up with their own version of  L.L. Bean's classic monogrammed boat bags, like these shown below: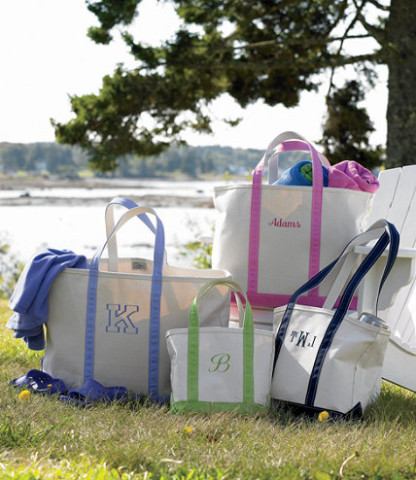 Photo source:  Keep.com
That would be really, really fantastic, don't you think?  I'll sure be among the first to place bag orders!
For more information on O&M and for catalogue requests, please email [email protected].
Follow O&M at Instagram @oliverandmaude.