It's high time I update this list!  There's been a lot of food discoveries these past months and I'm excited to share them all with you.
Without further ado, here's list #5 and it's all about FOOD!
New Zealand Natural Premium Ice Cream (at Glorietta).  What's not to love about this ice cream? It has no artificial flavoring and coloring.   It comes in a wide variety of flavors.  Best of all, New Zealand Natural uses only the freshest ingredients for their ice cream.  So when you order their signature Vanilla ice cream, you are sure to indulge in fresh vanilla beans, and not vanilla extract!
Our favorites right now are their Chocolate Ecstasy and Macadamia Supreme.  They go perfectly well together!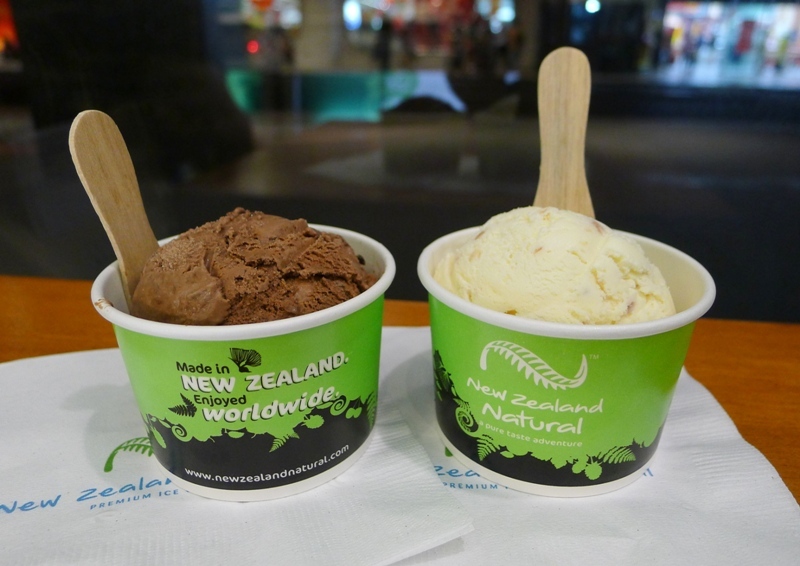 Mary Grace's Strawberry Shortcake.  This has got to be softest and moistest cake I've tasted so far!  And the strawberries are fresh and big!  A must-try!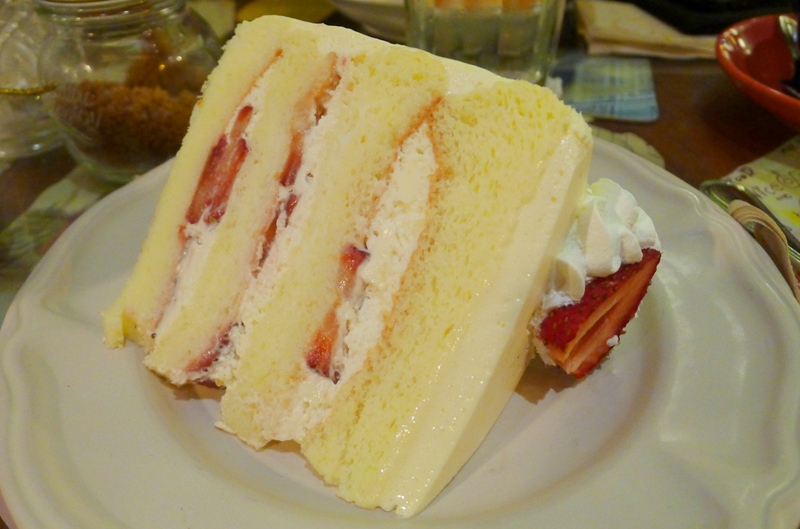 Platter Rolls at Pho Bac.  It's a medley of Pho Bac's best-selling appetizer rolls: steamed rolls, spring rolls and pork mushroom dumplings.  I have no particular favorites here, and can actually finish this plate off by myself hehe!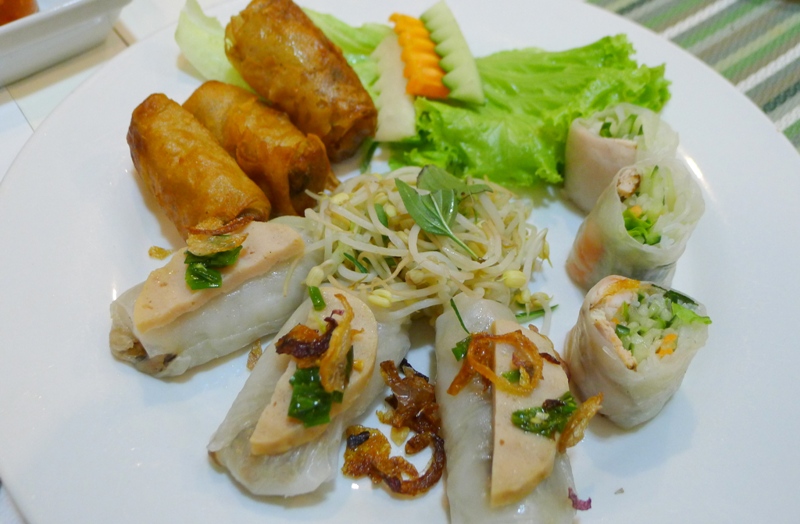 Super Papa's Pizza from Papa John's.  We recently rekindled our love for Papa John's pizzas (I first wrote about Papa John's here) and this time, its their Super Papa's Pizza that we're mad about!  To borrow the words in its menu description: "it is packed and loaded with all the good stuff"!  Need I say more?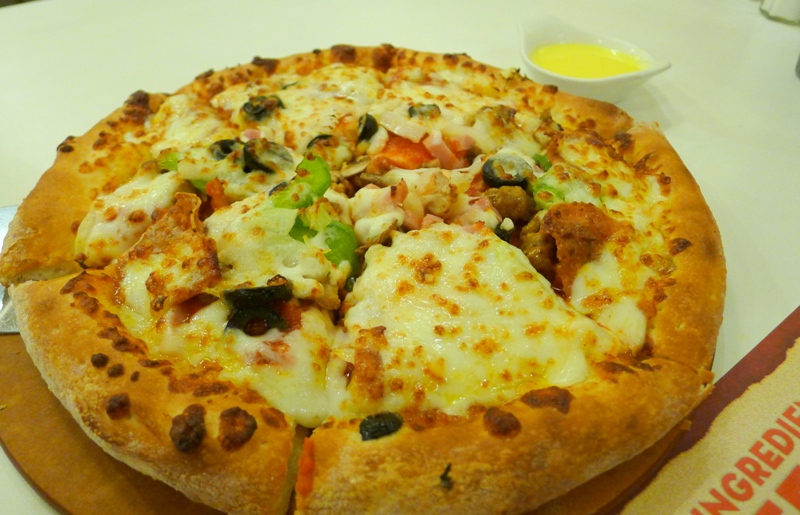 Another thing I love about Papa John's pizza is their thick crust.  It tastes fresh even if you eat it last, unlike in other pizzas I've had where the dough crust turns hard pag hindi na mainit.   This one remains soft and chewy even when I save it for that last bite.
Crispy Roast Chicken at Boon Tong Kee (Rockwell).   This one is really sarap but a bit expensive for me.  A half-order of this will cost you P395.00 already, which can already buy you 2 whole roasted chickens at S&R!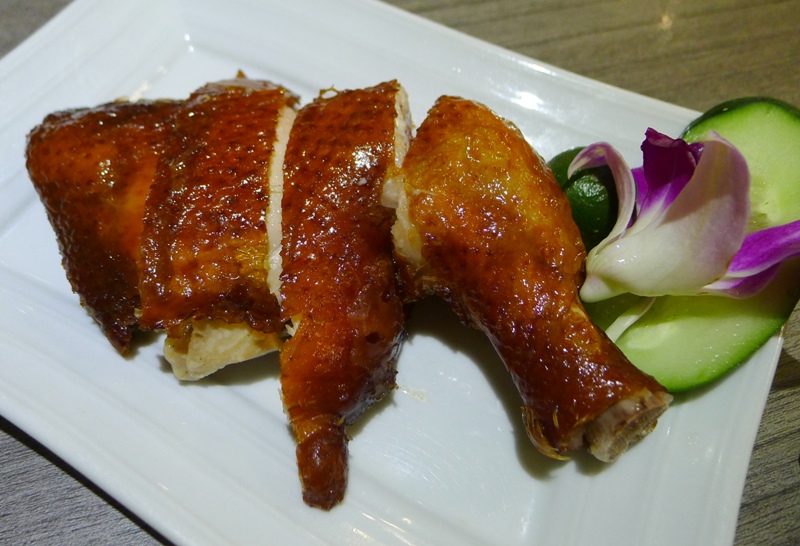 Braised Yi Mian with Prawns, also at Boon Tong Kee.  On the other hand, this flavorful noodle dish with big prawns, which comes in the same price as the roasted chicken above (P395.00), is so sulit!  It's also good for sharing.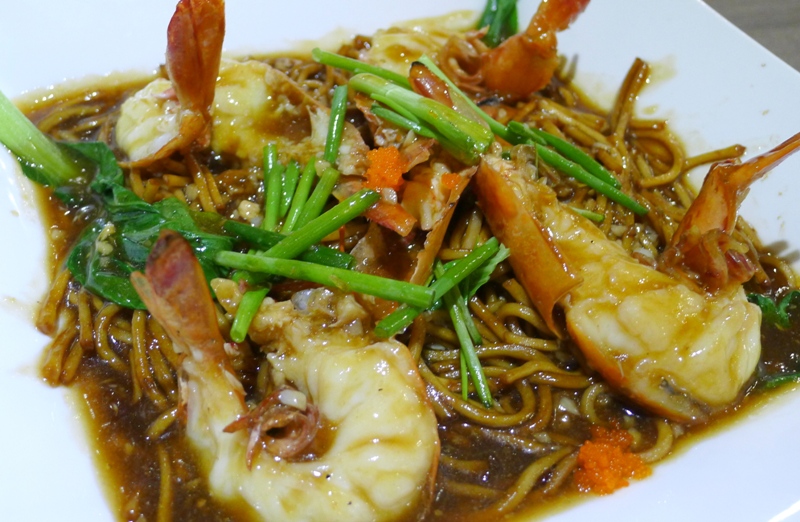 Hainanese Chicken at Wild Ginger (Rockwell).   A dish that I won't mind repeating every month, because: (1) Hainanese Chicken is one of my favorite chicken dishes and (2) Wild Ginger's version is really good.  I also appreciate their very big serving size because AJ can get to enjoy it in equal proportions too!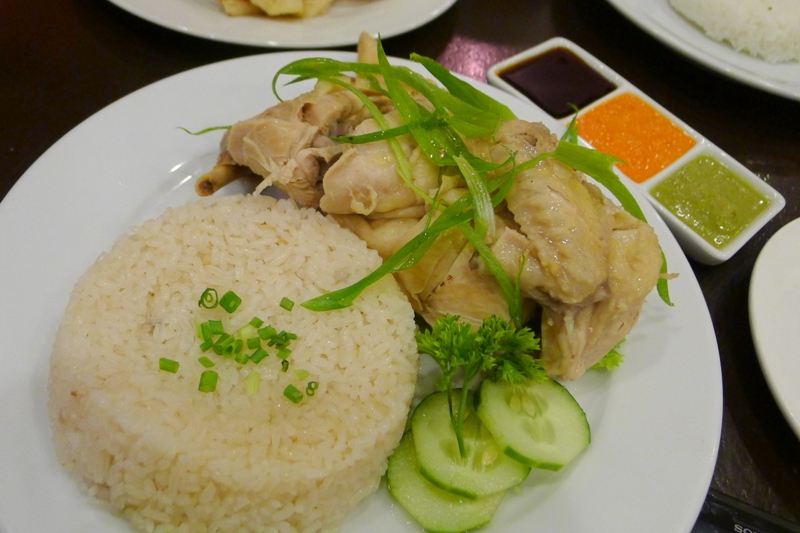 Pesto Pasta with Sun-Dried Tomatoes (at Rustan's Supermarket in Rockwell).   This cold salad dish is totally divine.  I like pairing it with one of the fresh sandwiches available at the Delicatessen Section, also at Rustan's Supermarket.  Try it, I'm sure you'll be hooked too!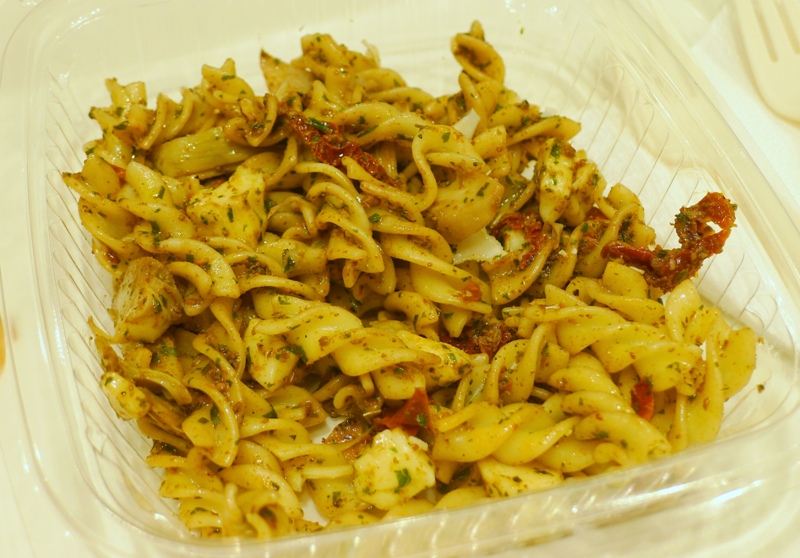 I hope you enjoyed this one.
Have a great Saturday, all!