A big THANK YOU to all who greeted me on my birthday last Thursday!
And in case you didn't know, The Bright Spot also turned 1 last February 5 so it's like a double celebration for me.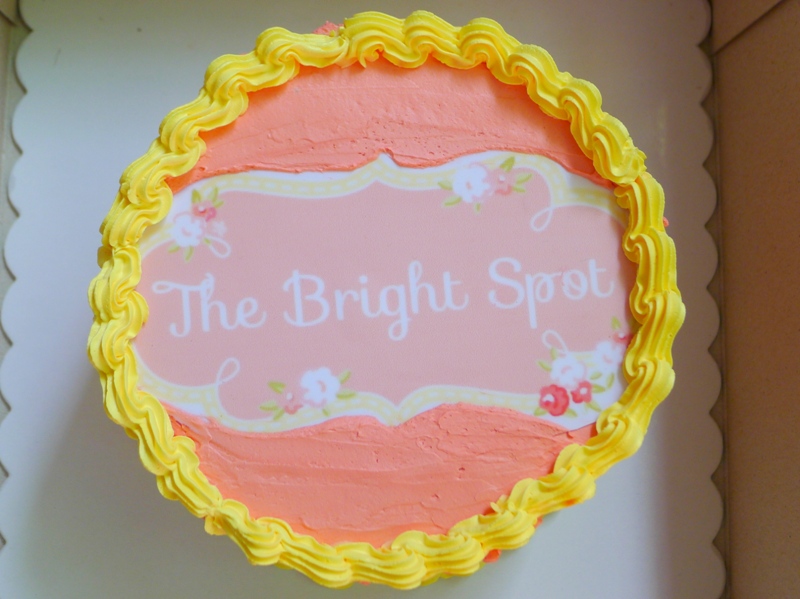 AJ also surprised me with my favorite New York Cheesecake from Purple Oven and baked this Sugar-Dusted Moroccan Chocolate Cake na naubos agad!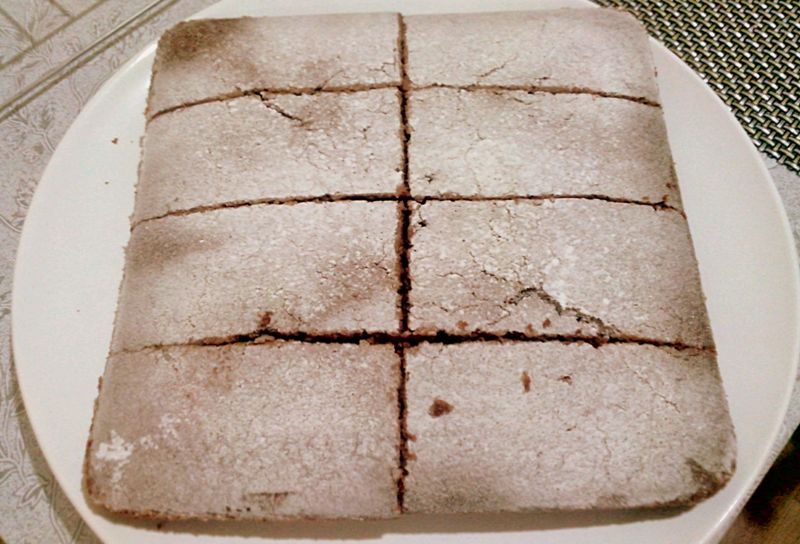 I chose to celebrate my turning 36 quietly at home, with my family cooking my favorites:  spaghetti and fried chicken!   I just bought some prosciutto and provolone cheese to go with the wine we bought especially for the occasion.   We also had pepperoni pizza from Papa John's (not in picture).  Yummy!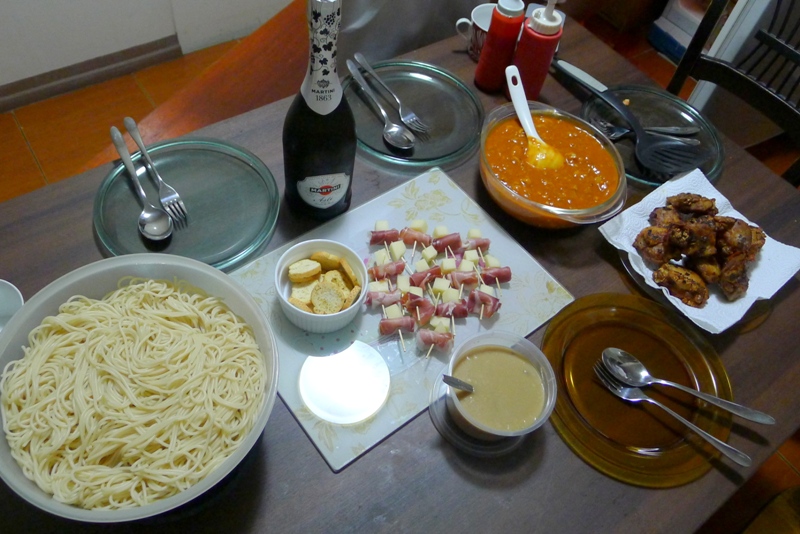 My brother Dino was also present on my birthday, something that rarely happens now that he's based in Cebu.    Si Juvvy at Liam na lang ang kulang hehe!
Then yesterday, my officemates hosted a merienda for me and they invited my friends from the other departments.   I had a blast!
But the highlight of this year's celebration was my age.  A lot of people still could not believe I just turned 36, hehe!  So thank you to all who said I look like I just turned 25 or 26!  =)   I have no secrets really in staying young-looking.  Or maybe my not wearing make-up has something to do with it.
Have a great weekend, friends!