Just because I've been featuring only premium gold jewelry doesn't mean I don't buy the fancy ones, or those made from synthetic stones and gold lower than 14k.
Those who cannot yet afford to buy expensive jewelry can actually start with a set of fancy ones.  Never mind if the stones are synthetic; when they are of such good quality, people won't notice the difference at all.
Take for example this fancy jewelry set I have.  Can you guess what gemstones are there and its gold value?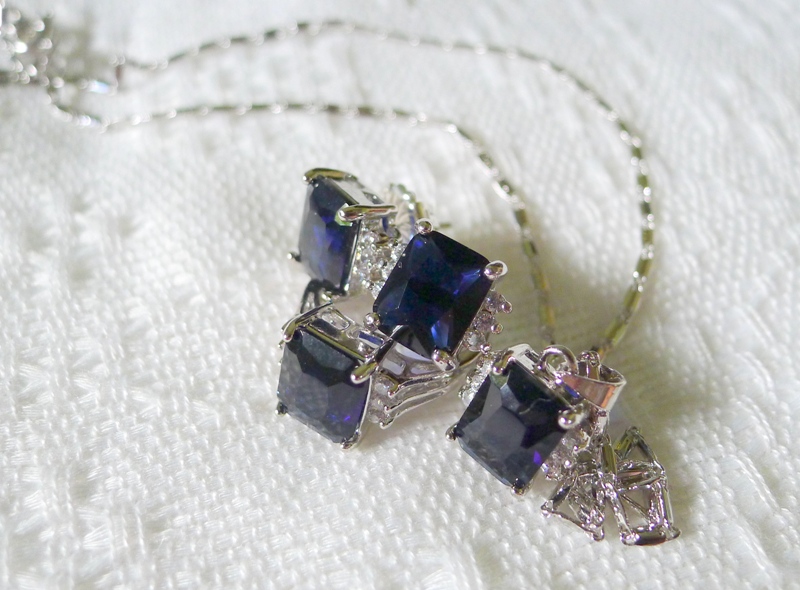 I won't be surprised if you say blue sapphires with diamond titos in silver or 14k white gold.   That's what I thought too when I first saw this set of earrings, ring and necklace with pendant!
Truth is, the stones there are all synthetic.  They can easily be passed on as "Bangkok blue sapphires" because yes, they most likely came from Bangkok (where most sapphires originate) but they are absolutely not of the valuable kind that we dream of.
Now, you might ask: what's the difference between synthetic and real gemstones?  How can we not be fooled into buying the synthetic ones?
Synthetic gemstones are lab-treated and didn't come from the mines.  The problem is, if done really good, they will have almost the same physical and chemical properties as mined gemstones.
To know if you are buying real gemstones or, in this case, sapphires, you can check if they have inclusions, "veins" or lines inside which will indicate that they're really cut from mineral stones.  A good example would be the Burmese rubies that I bought 2 years ago.  Rubies and sapphires came from the same mineral stone – Corundum – so they basically have the same characteristics.  Check out the pictures of my Burmese rubies and compare them with the stones in this fancy jewelry.   You will easily spot the difference.
Going back to my fancy blue sapphire jewelry, what made me buy this set was the astonishing blue color of the synthetic sapphires.  The looked like million dollar stones to me!  You see, "color has the most important influence on blue sapphire's value. The most highly valued blue sapphires are velvety blue to violetish blue, in medium to medium dark tones. Preferred sapphires also have strong to vivid color saturation. The saturation should be as strong as possible without darkening the color and compromising brightness. Sapphires with these qualities command the highest prices per carat" (from GIA).
So even though these are just lab-made, they are of remarkable quality and give off the color tones of valuable blue sapphires!  I really feel Donya when I wear them  =)
Check out the individual pieces of the jewelry below.  I made sure to have natural light as background so you will see the stunning blue color with subtle hints of purple.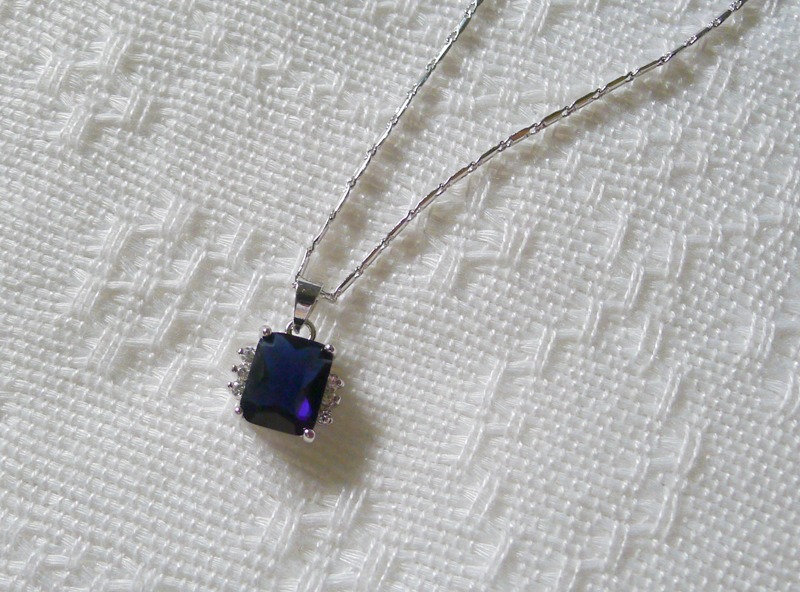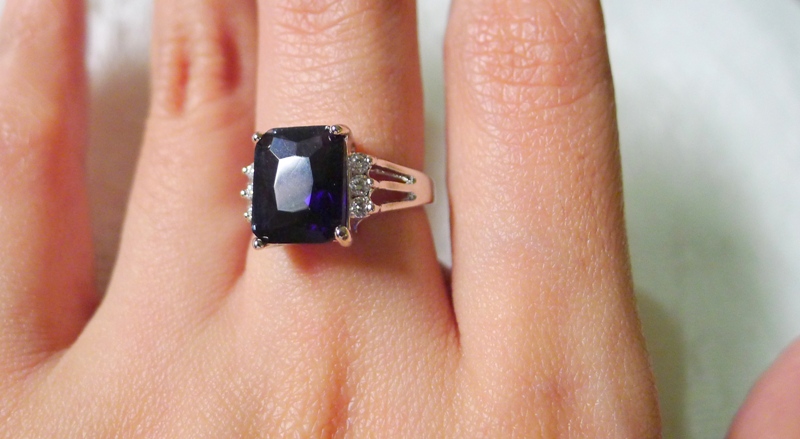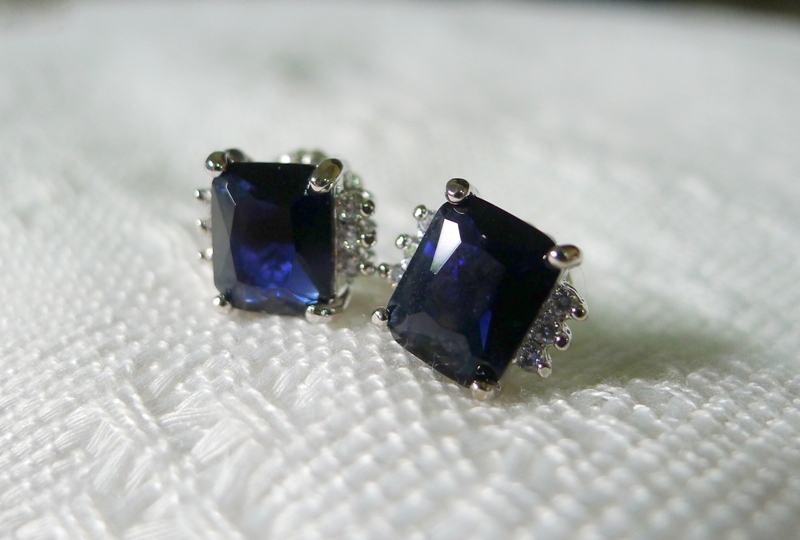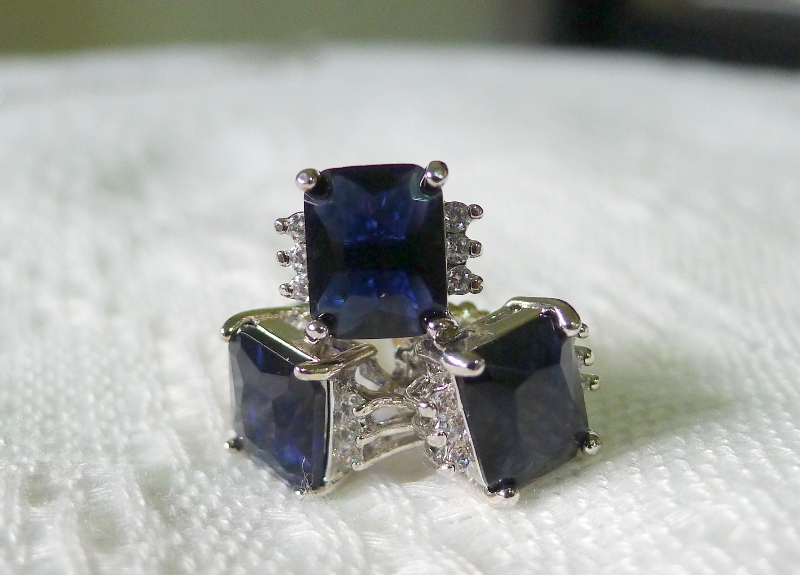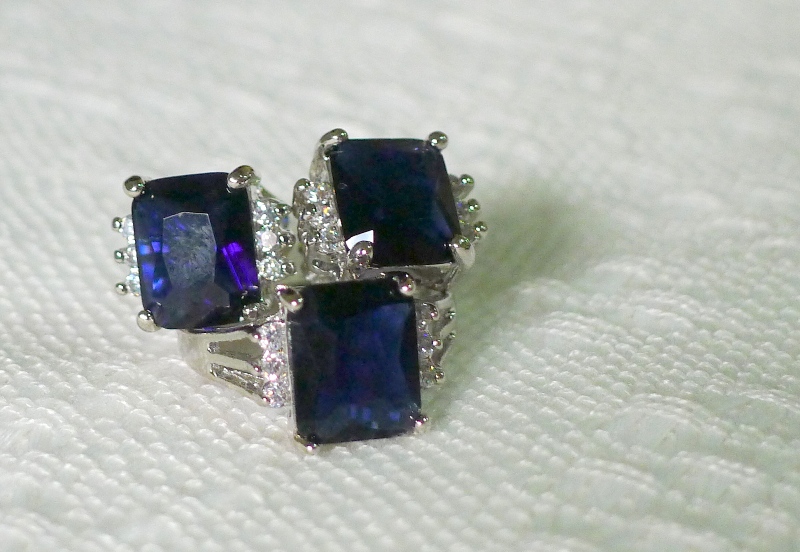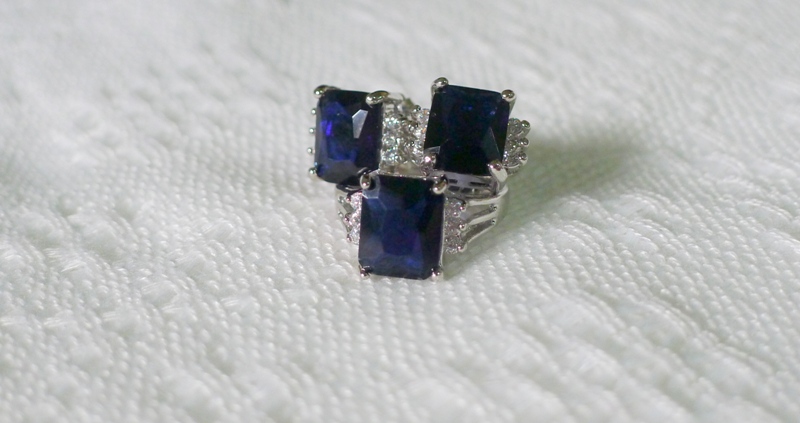 I have to say that the crafmanship of the setting was not of superior quality, but I checked the prongs holding the stones and they're all tight naman.  Anyway, this setting is supposed to highlight the "blue sapphires" and it did so very well.
The gold, I was told, is 10k but I still have to have that checked.  Only time will tell if the gold is indeed 10k (it will tarnish over time and will look like your lola's heirloom jewels).
The diamond titos are Swiss diamonds, a brand of synthetic diamonds made in Switzerland.
I'd say I'm very, very pleased with these classic baubles, and I give it the same TLC as my other jewels and pearls   =)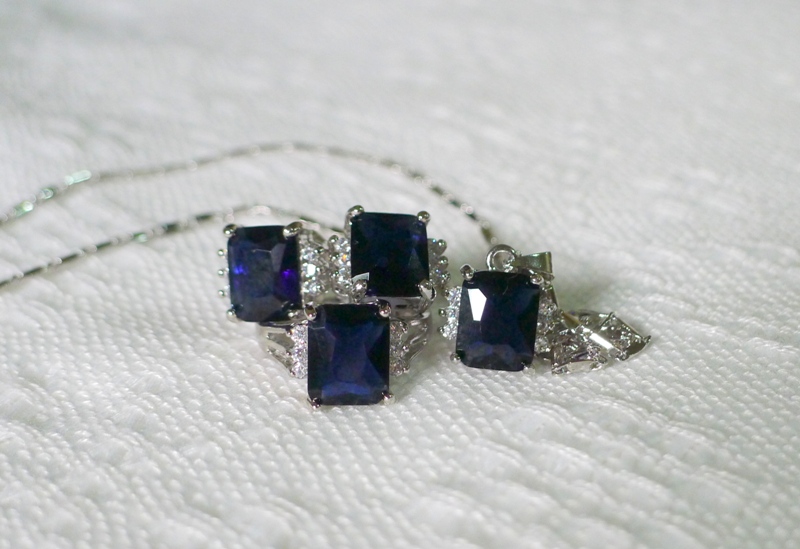 Are you also into fancy jewelry?  I'd love hear your thoughts on this  =)