I don't know if there's such a thing as Halloween gift but sweet AJ gave me a very belated one last weekend: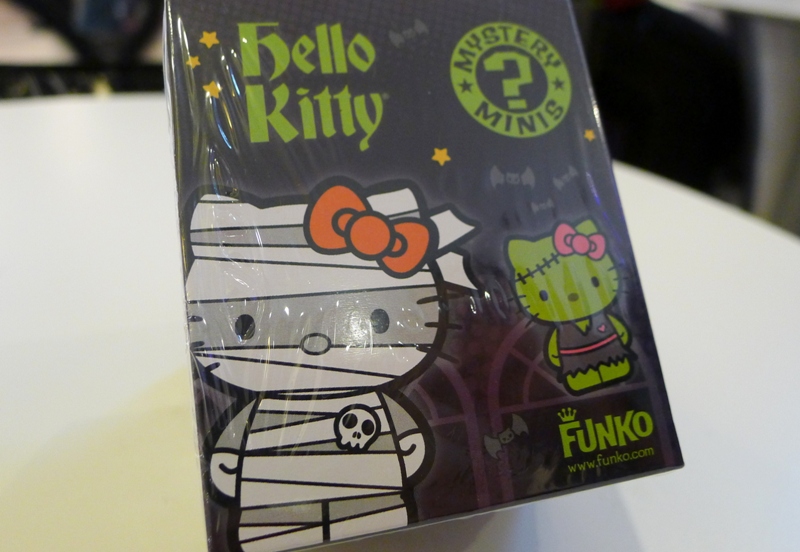 This is from the Halloween Hello Kitty x Funko Mystery Mini series, which was released by Funko sometime in August last year.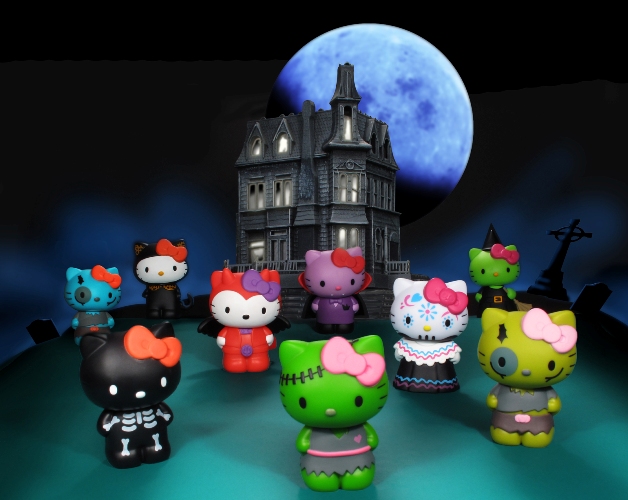 Sixteen (16) Hello Kitty vinyl figures dressed in colorful Halloween costumes make up this collection.  Funko also chose to dress Hello Kitty in classic Halloween costumes (witch, skeleton, ghost, vampire, etc.)  and even made sure that each costume matches her ribbon. The result is still an adorable Hello Kitty!
Look at them lined up below.  They're all bewitching!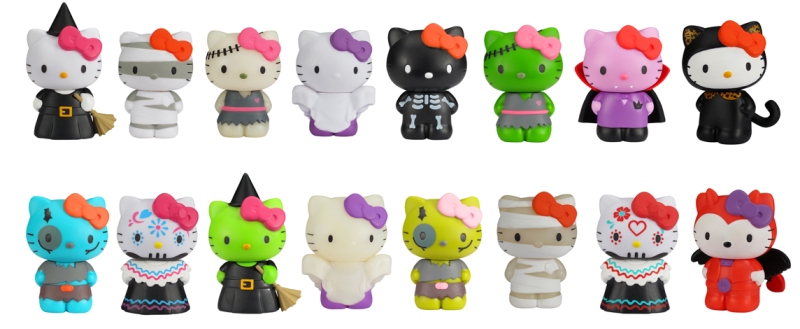 The vinyl toys are sold individually; and each one is packed in a blind box so there's no way of knowing which of the toys above you will get.
This mystery made the unboxing all the more exciting!  Both AJ and I were excited to see which toy did we get.
It's the Black Cat Hello Kitty!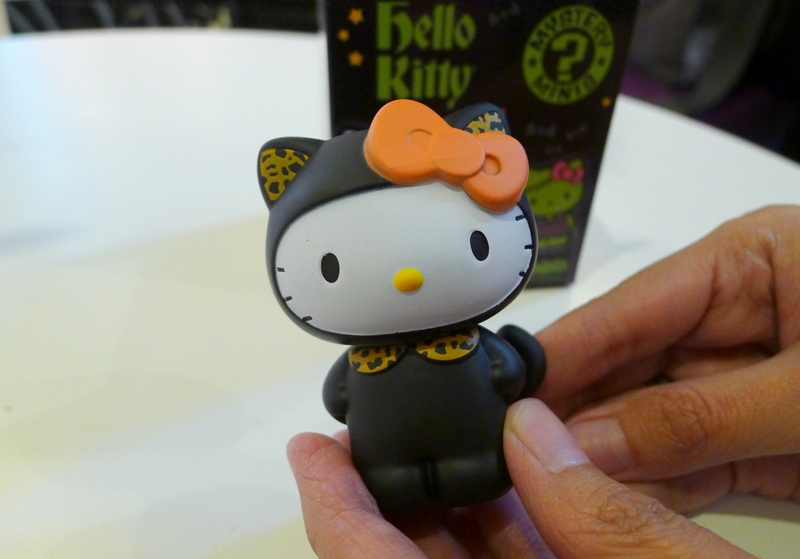 Cuteness overload!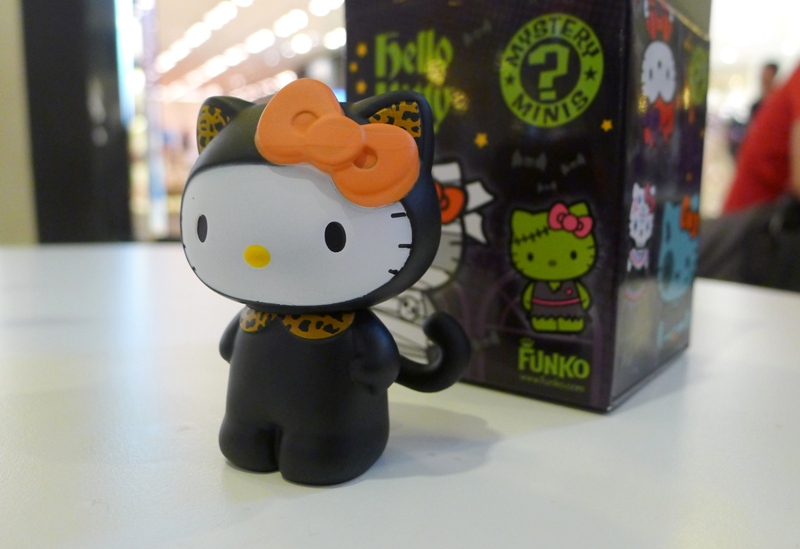 I brought this to the office early this week, where it joined the other Hello Kitty items occupying my work space hehe!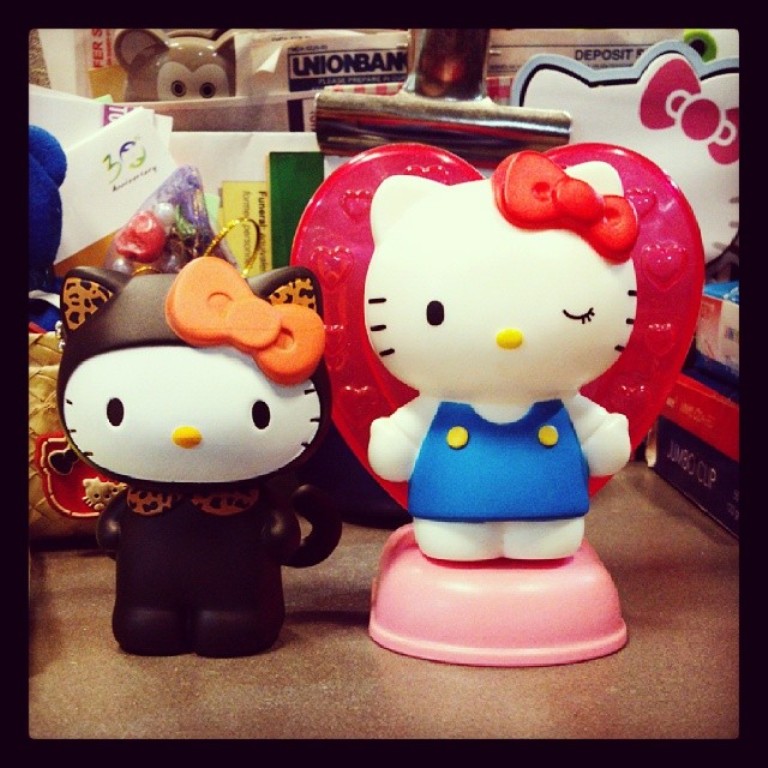 Yes, I am surrounded with Hello Kitty even at work!  When in need of a good, cheerful distraction, I just look at these cute displays.  When I need a time-out, I play with my pink Hello Kitty kaleidoscope.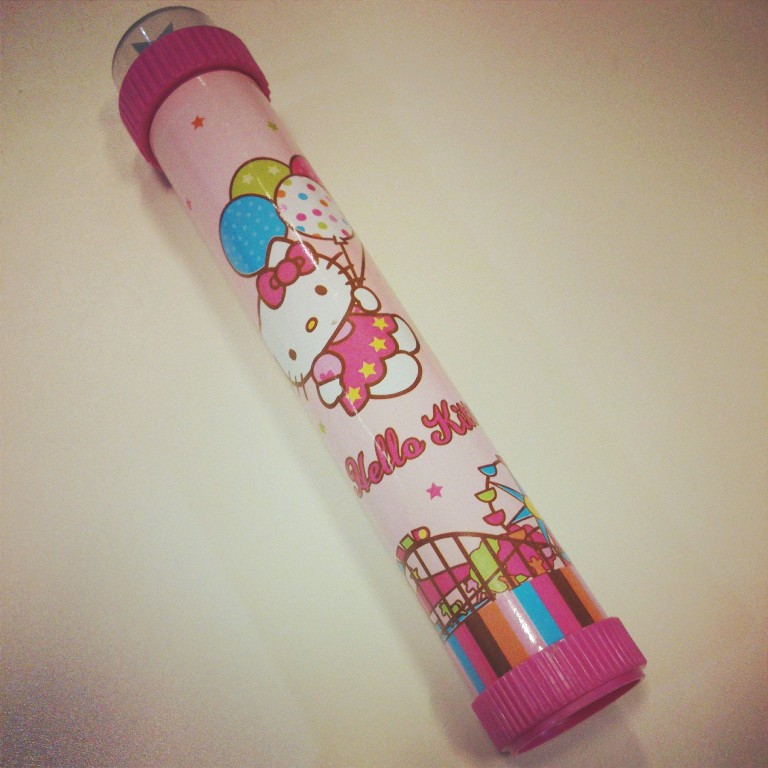 But the Black Cat Hello Kitty is obviously my favorite right now (being new and different), though sometimes I wonder if she would've approved of this cat costume for herself, hehe!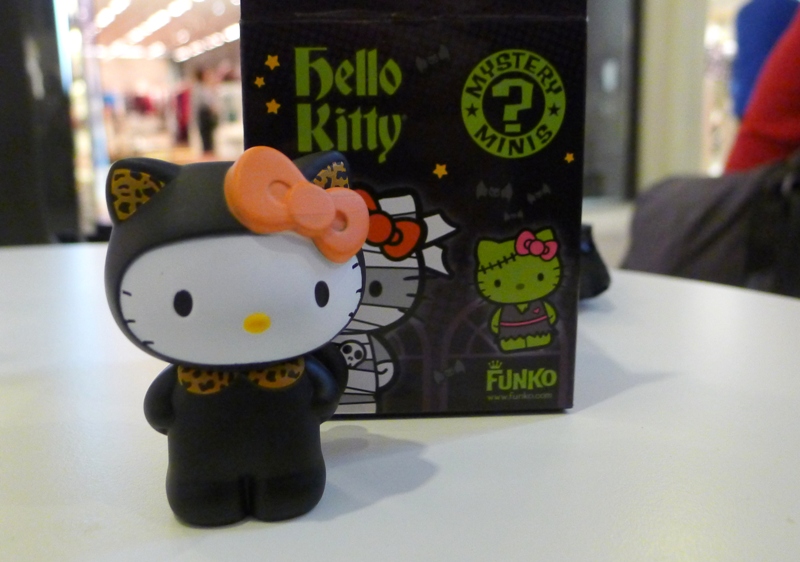 Thanks to my sweet hubby for this surprise gift!  Surprise me again with another Halloween Hello Kitty x Funko Mystery Mini this weekend, maybe?  *wink wink*