I'm sure that like me, you receive a lot of key chains as pasalubong from your family, relatives and friends.   Key chains from around the country or around the world in different shapes, colors, and finishing.  Add to these the key chains depicting product brands and well-known characters and personalities that you receive as token or gift.  I love receiving them, especially travel key chains, because it's like receiving a slice of the other countries' culture or heritage.  I have collected a modest number of them, thanks to my benefactors who knew how much I love key chains.
I keep my key chains in a spare plastic shoe box.  I don't have a list of who gave me what but a number of these probably came from my brother who has traveled far more than me (and in lots of foreign countries too).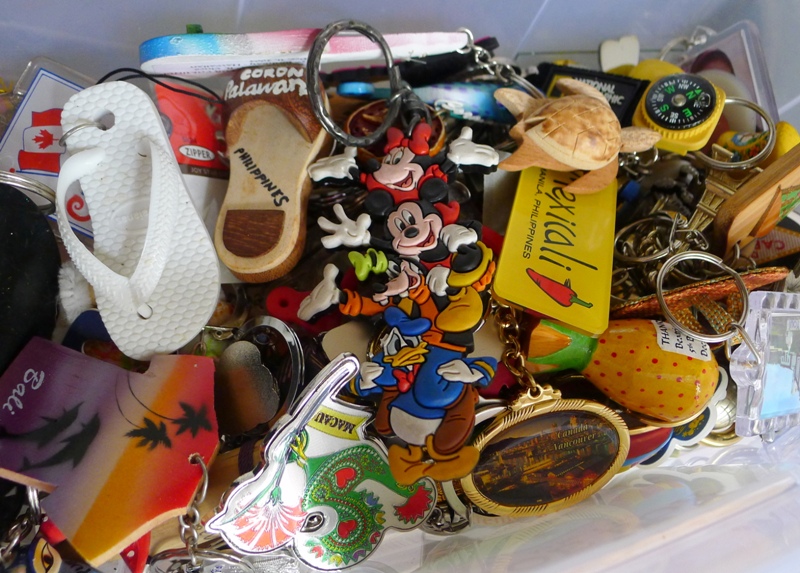 It's a good thing I decided to feature them today because while taking their pictures earlier, I realized that I have a lot of beautiful key chains.  I decided to group them according to their materials.
Let's start with the rubber-made key chains.  I don't have plenty of these which is a good thing too because dust and dirt stick to them.  I'm glad though that they are all in good shape, considering that rubber reacts to our humid (and sometimes overly hot) summer climate.  The Baltimore key chain is so cute, it has my name in it!  Gosh, I forgot na talaga who gave me these!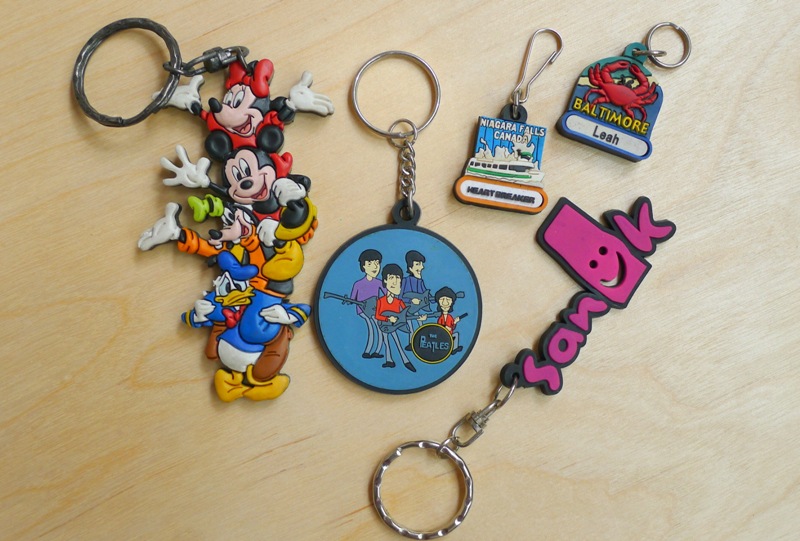 Next are the stainless steel key chains.  They are all from different countries.  I haven't visited any of these but I hope to in the future!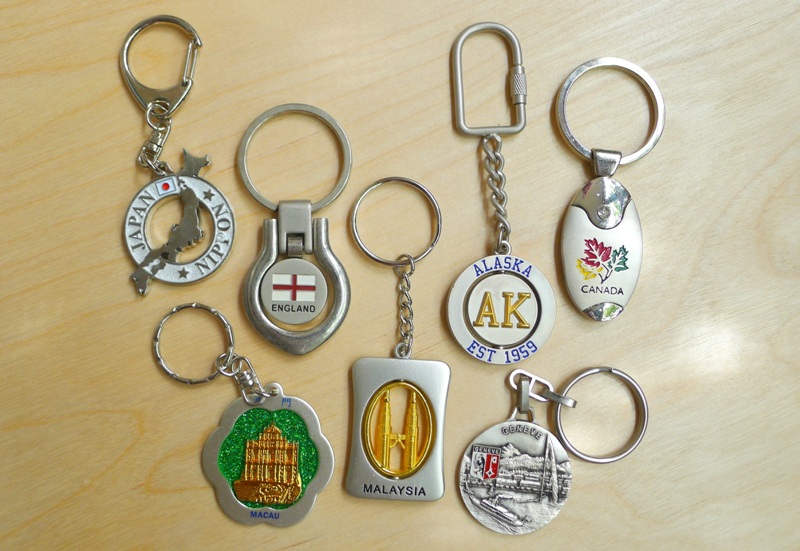 Next are the enamel-like key chains.  They are all from foreign countries too.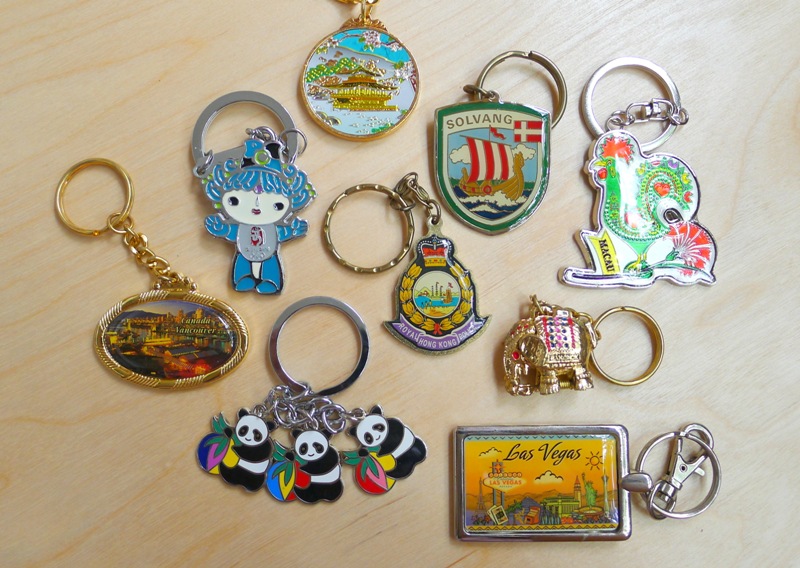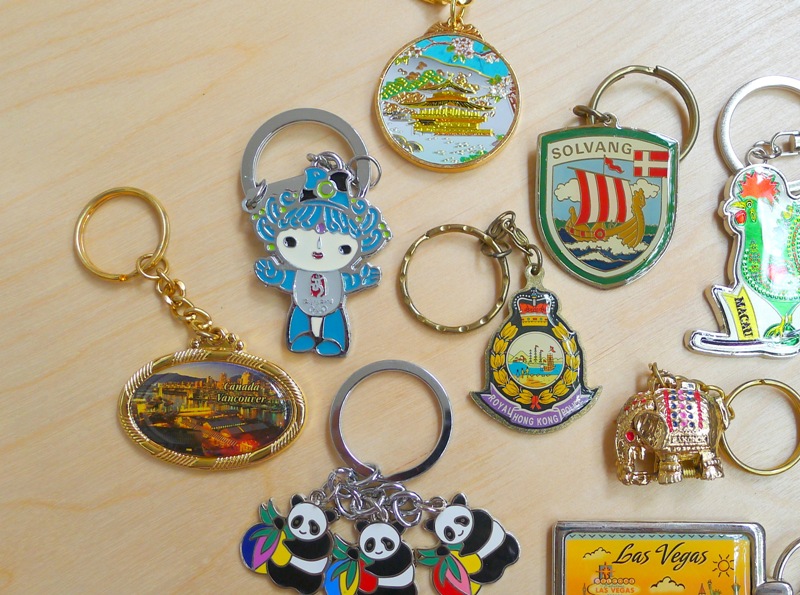 The blue character at the left is actually Beibei, one of the mascots from the 2008 Beijing Olympics.  Beibei represented the blue Olympic ring with fish as symbol, and is strong in water sports.
The key chain in the middle with black background and golden Greek leaves is actually from the Royal Hong Kong Police.  Interesting!
Solvang, on the other hand, is a region in California known especially for its outstanding chardonnay, pinot noir and syrah.  Yes, it's a wine country but its illustration showed a Denmark flag and a Danish explorer ship.  That's because it was founded by a group of Danes who also established a Danish colony there.  It's also known as the little Denmark in California.
More foreign key chains.  This lot below has all my favorites.  And why is that?  Because they're all handmade (or hand-painted)!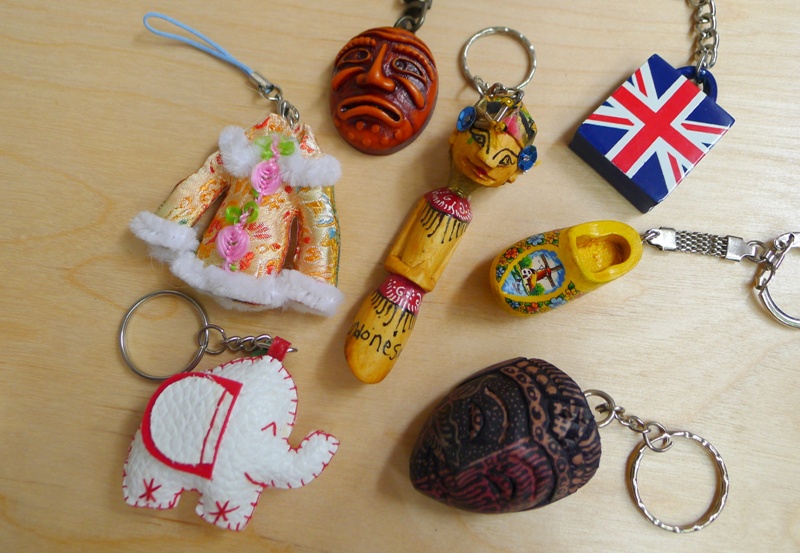 The details are incredible.   Check out below: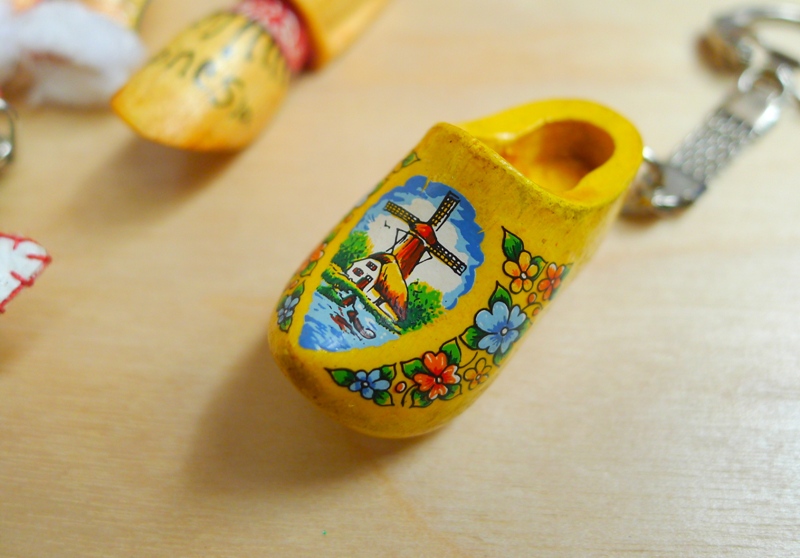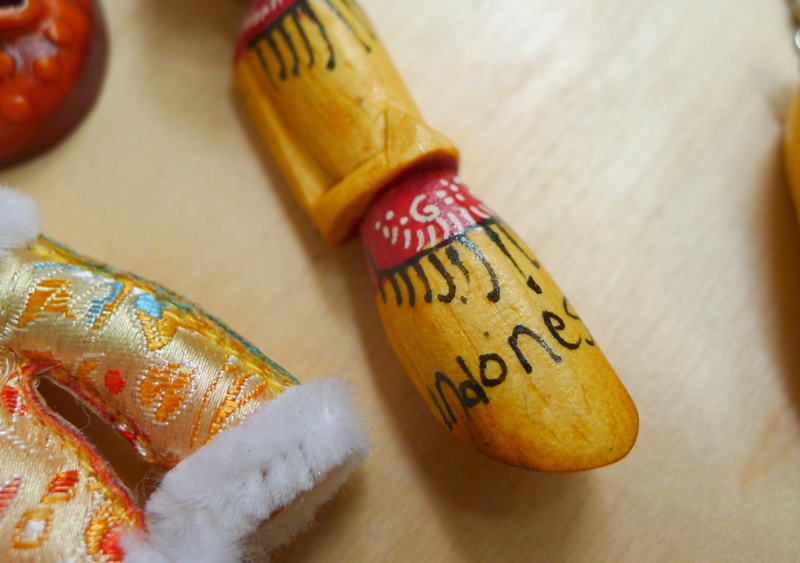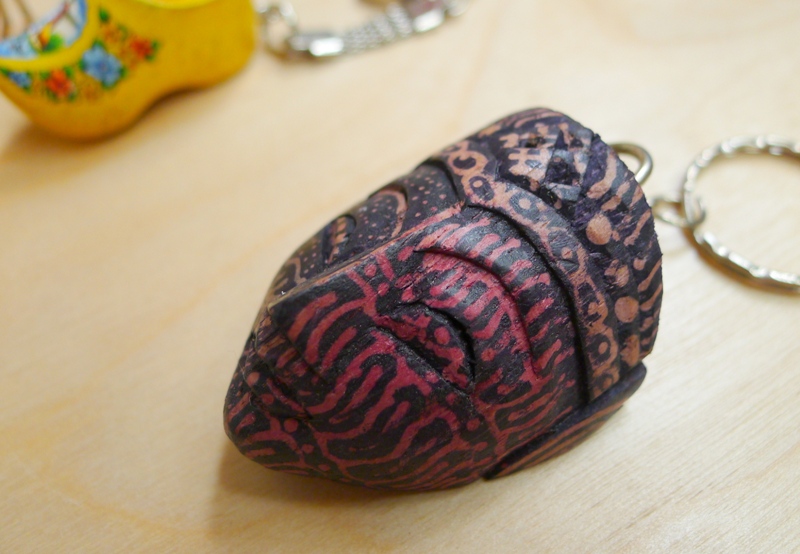 Next are my Philippine-made key chains.    These are my favorites.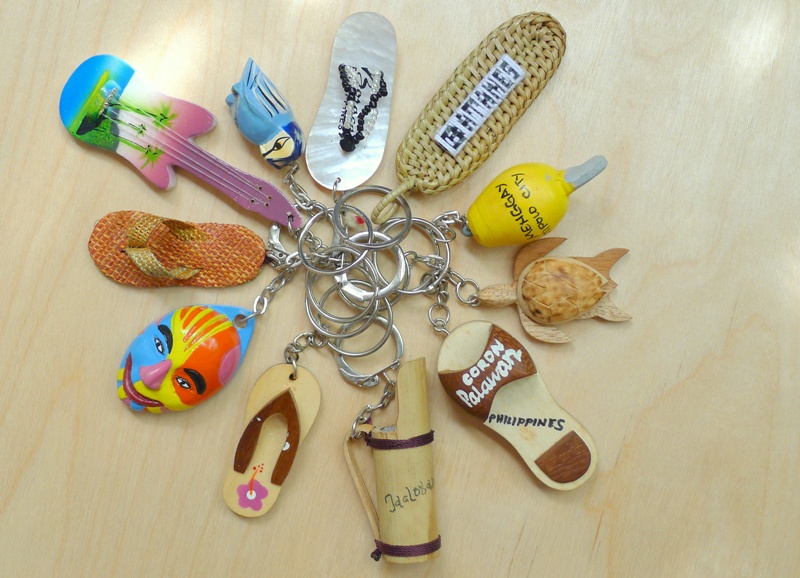 Ang dami kong tsinelas!  But I love them all, especially the little weaved thongs.  The best thing about our key chains is that they're all handmade, so don't make really barat when you buy them cos a lot of hand works went with these!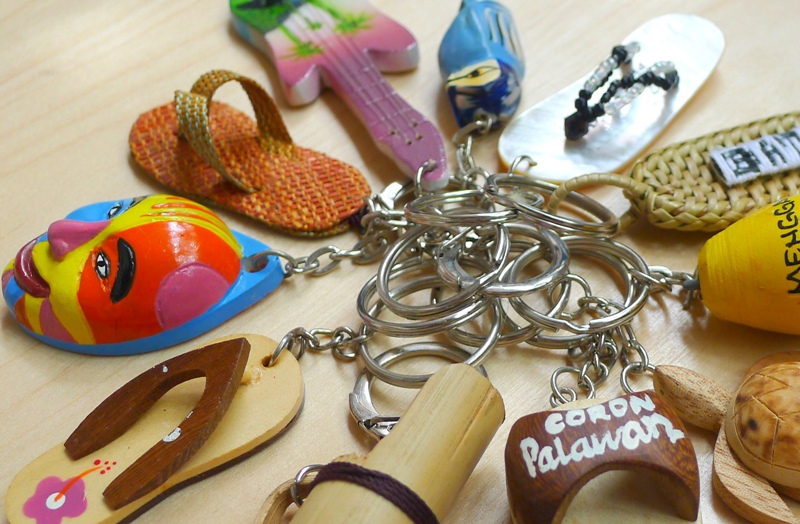 I also have a few gold-plated key chains.  Not of the valuable gold kind, but they are beautiful and striking nonetheless.  The one in the middle has a rotating ball and shows the face of St. Francis of Assisi on the other side.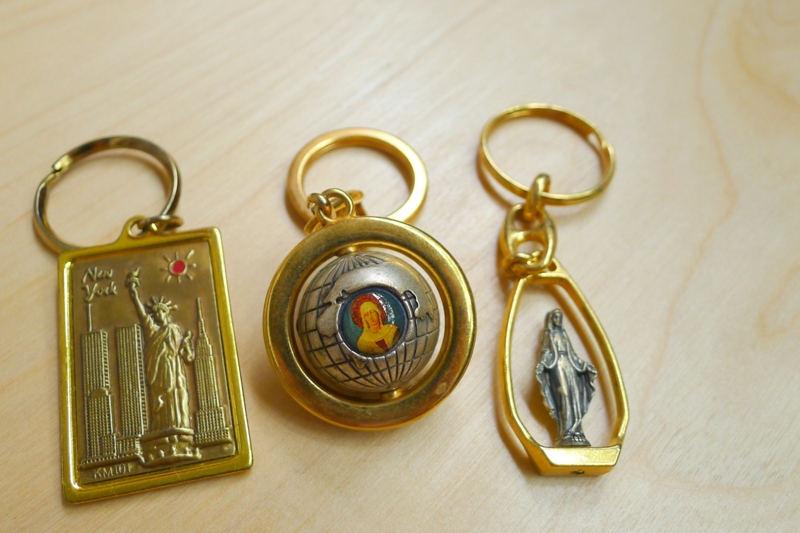 I have a few key chains that function as nail clippers as well.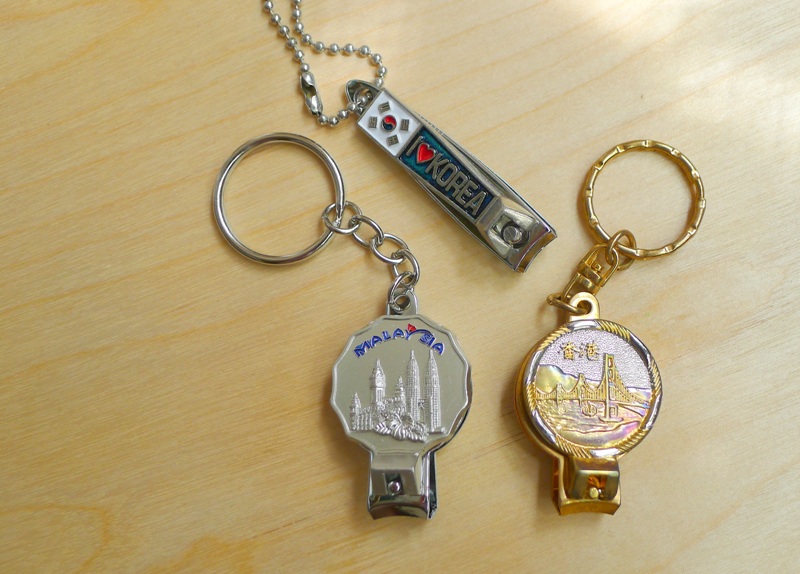 Just a few of the character key chains I have.  The MIB (Men In Black) key chain is so cool because its lower part (the one with the monster) turns around when moved.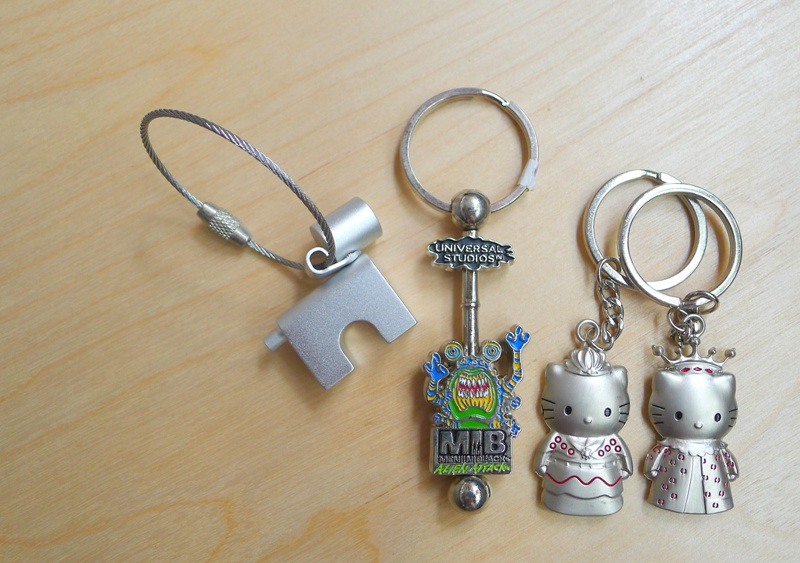 I don't know if the robot dog is actually a key chain but it looks like one to me.
These Hello Kitty key chains were given to me as gift.  Cute noh?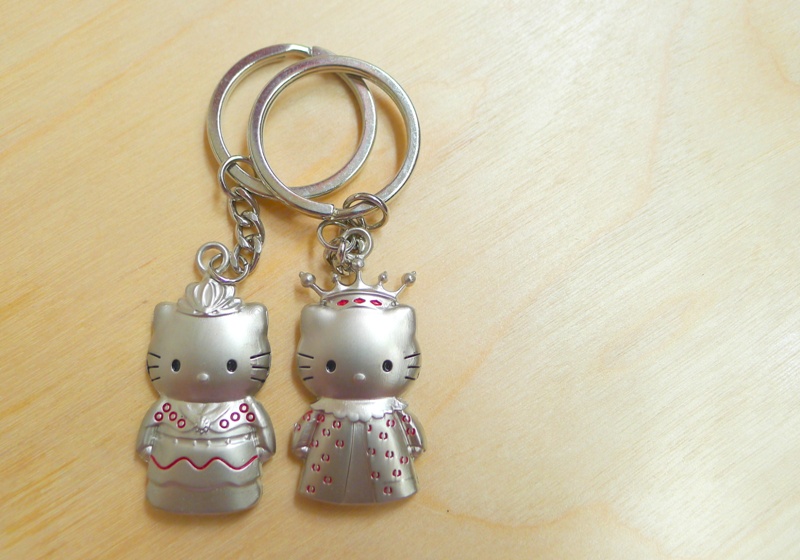 The rest I didn't take pictures anymore either because I couldn't place them in the groupings that I made or because there are slight damages in them already.   But there is this one that really intrigued me.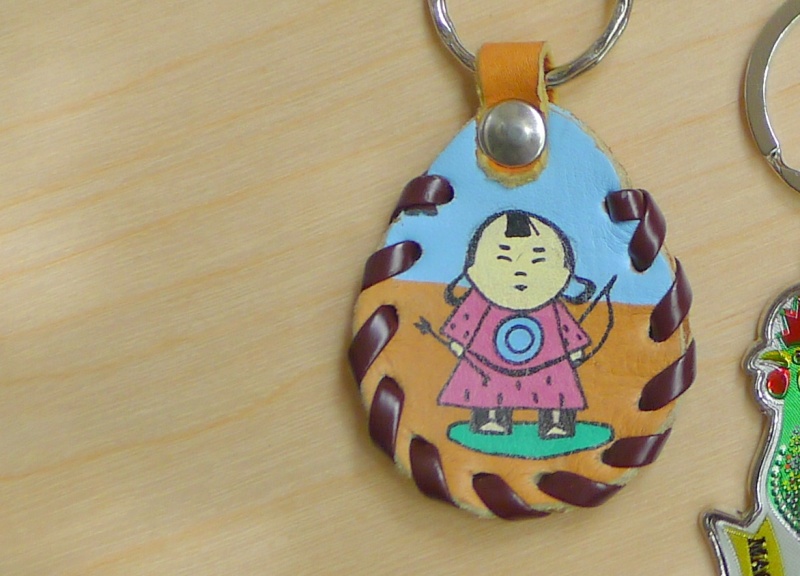 It's definitely made of leather with a hand-painted picture of what looks like an Asian warrior.  Can anybody ID for me the country where this came from?
Are you also into collecting things?  Do you collect key chains too, or ref magnets or postage stamps or hotel pencils, or what else pa ba pwede?  I'd love to hear from you and see your hoard!