I have been staring at this bag for two (2) days already: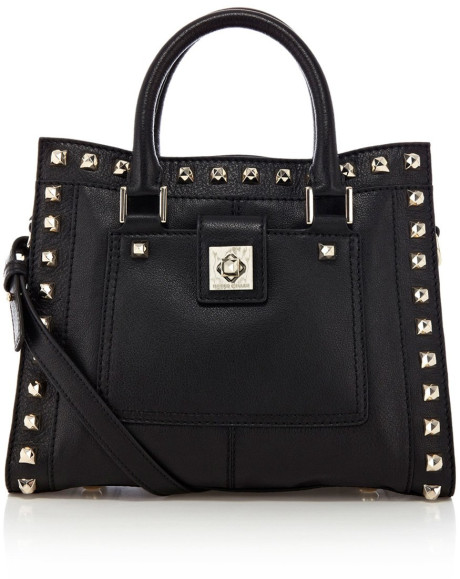 There's something about studded black leather bags that I find attractive.  It makes me feel like a rock star – like I can do anything if I am carrying this bag.  It is a bag with an attitude and I am loving it!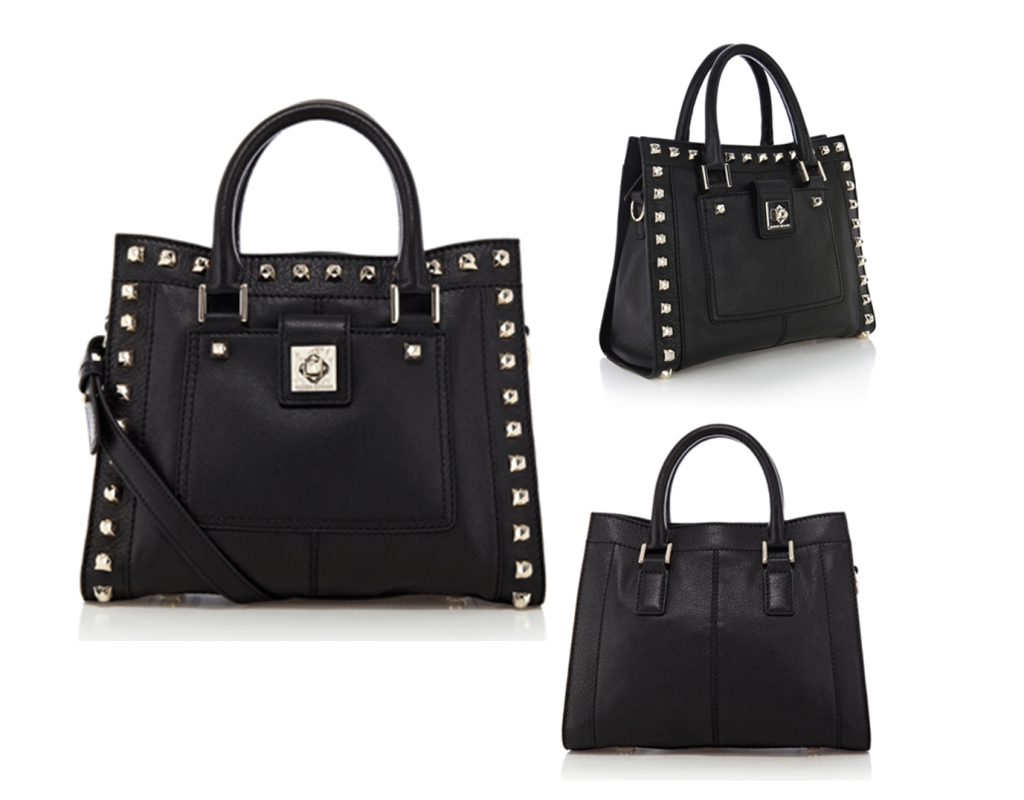 Meet the popular Karen Millen Studded Leather Box Bag.  We are looking at the smaller version of this hugely popular box bag (measuring just 12 x 9.5 x 4.5 inches), so you can think of it as your cocktail bag, too.
See how it can glam up your look for a cocktail party.   Talk about being elegant, with an unusual and appealing taste.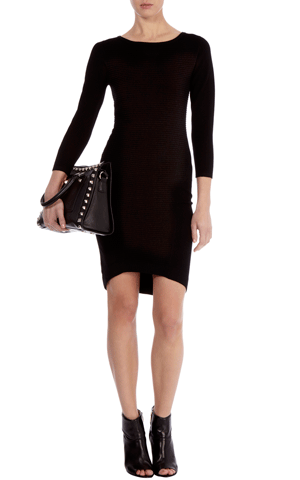 The bag features an  adjustable shoulder strap, a double grab handle with ring detailing, silver-tone pyramid rivet embellishment, a polished silver-tone Karen Millen logo tab to the center front, and a branded lining with an inner zip pocket detail, all in a smooth full grain leather finish.
My only concern is that full grain leather has the full thickness of animal hide so that'll make the bag heavier.   But this little comfort issue is very much outweighed by the fact that this type of leather is also a very tough, being the preferred leather for making high-quality belts, cowboy boots and shoes, among others.
So I guess the smaller box bag is a really better buy than the large one (which, by the way, is sold out in most online stores already) if we do not want to sacrifice comfort over style.   This one will be easier to carry (because you will not be tempted to dump every thing there), and has an added point for versatility.  As already mentioned, it can be carried as a clutch or cocktail bag, on top of being a hand, arm or shoulder bag (by putting the adjustable shoulder strap).
Karen Millen Studded Leather Box Bag is being retailed at $340.00.
Do you love it already?  Go head over to the Karen Millen site now and send this gorgeous bag your way!