My sister-in-law Juvvy, of the Mommy Juvs blog, finally wrote about my nephew's 3rd birthday celebration last year (read her kwento here).  This reminded me that I have some photos from that trip as well which I haven't shared with you yet.
Here goes my very belated post about my trip to Cebu in October last year:
Because Liam loves swimming pools and animals, his parents decided to celebrate his natal day at The Ranch Resort and Farm, located in the city of Toledo, Cebu.
The resort is actually a very big and beautiful ranch-style house with American Western theme.  It'll make you think that you're in some place abroad and not in Cebu!  So beautiful and laid-back.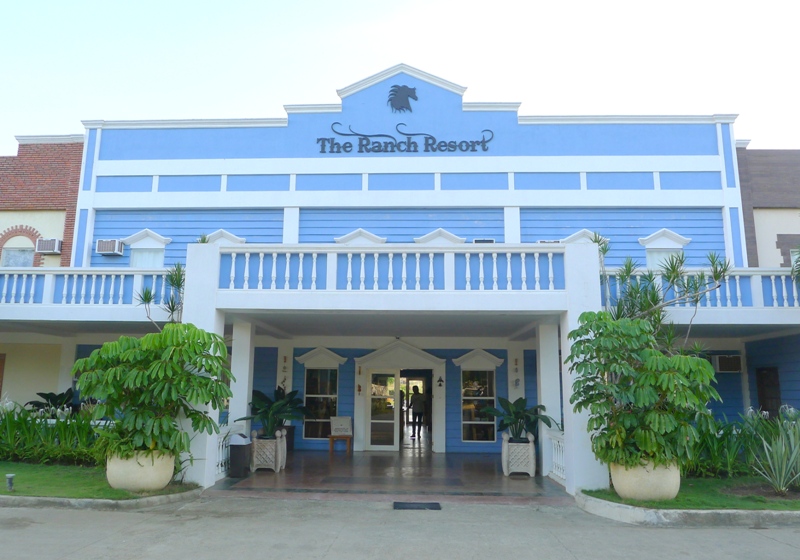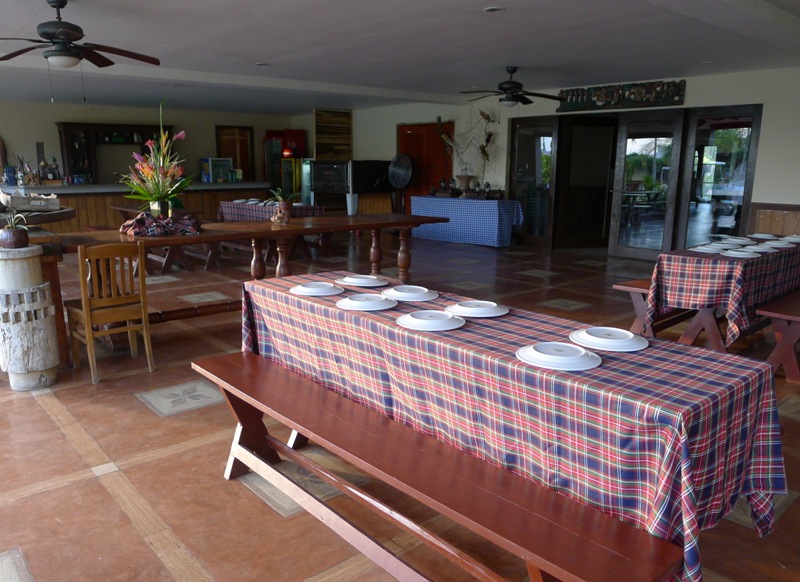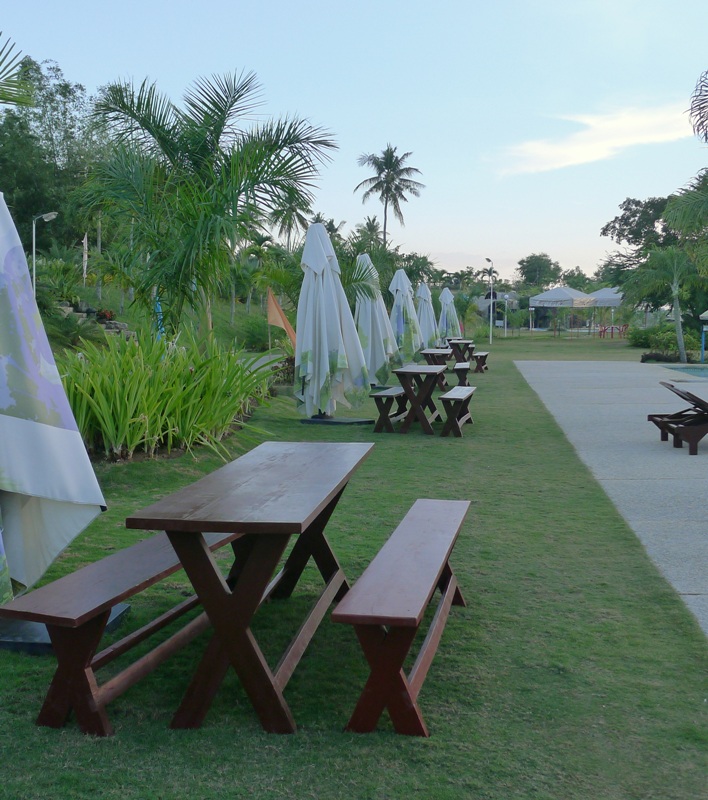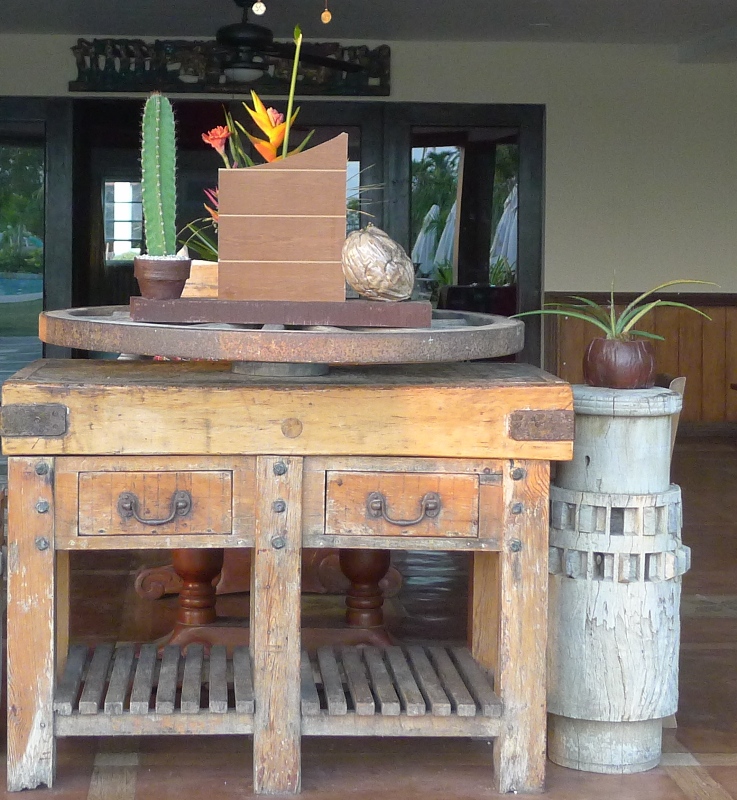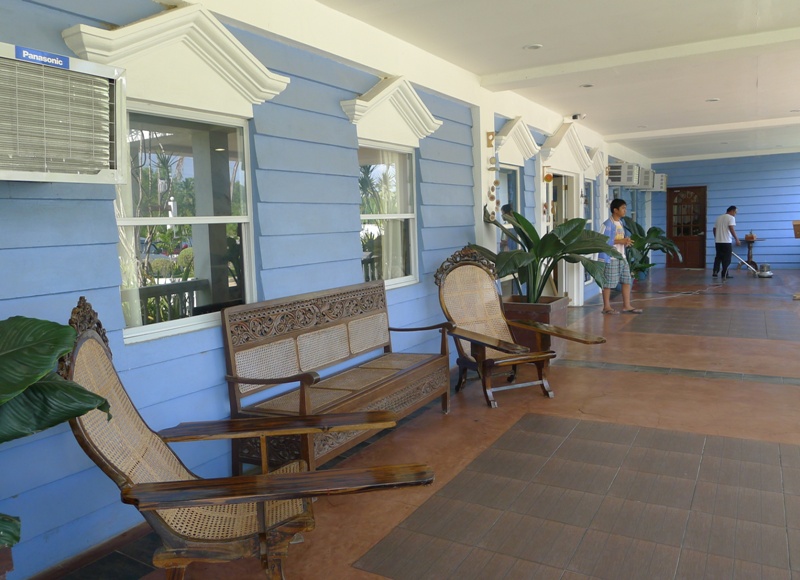 The birthday celebrant, who has just woken up from his very long nap (our 1.5 hours drive became 4 hours, because of the traffic):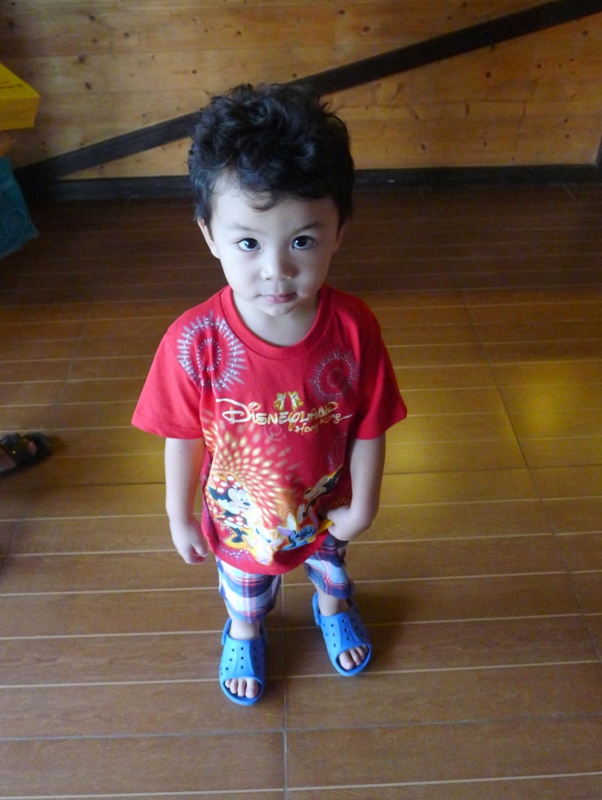 The main attractions at The Ranch are the bird aviaries, the bee farm and the Arabian horses that you can take on trail rides.
But because we arrived at our destination already late in the afternoon, we weren't able to take any tours that day.  Also, the birthday boy was already excited for his first dip at the swimming pool, so off we went for our dip as well.
In the evening, we celebrated Liam's birthday with a dinner at The Ranch's restaurant.   Their menu consists mainly of Filipino food.  Nothing extraordinary in taste, but are very filling nonetheless.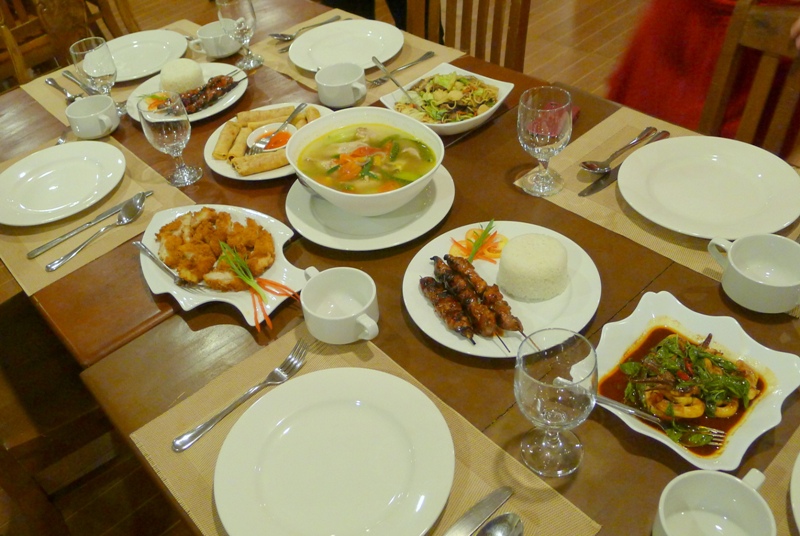 This is Liam's bugs-themed birthday cake (ordered by Juvvy from Angelica's), with a very glaring text placement error haha!  It's supposed to read "Love: Mommy & Daddy" but the ampersand (or what looks like it) was placed before "Mommy" so it reads confusingly as "& Mommy Love: Daddy".  Anyway, we got the message naman, hehe!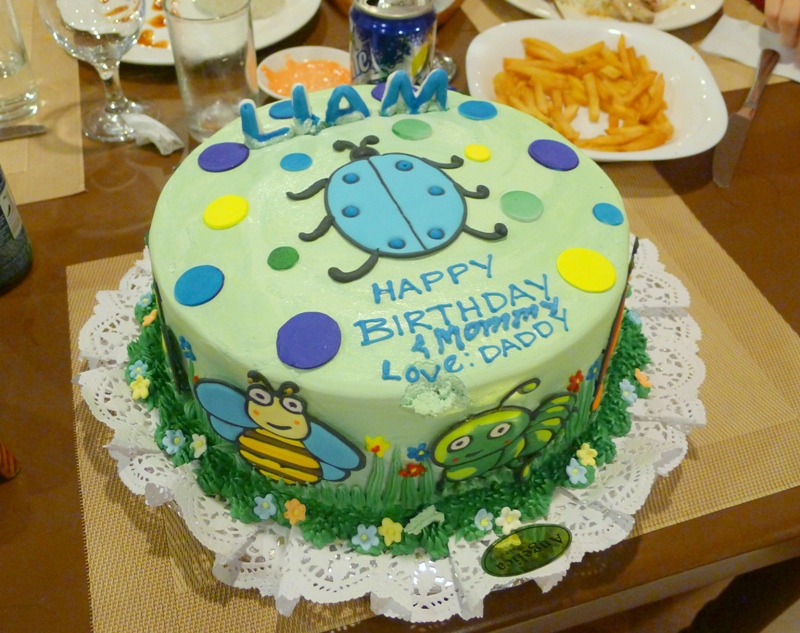 Liam preparing to blow his cake.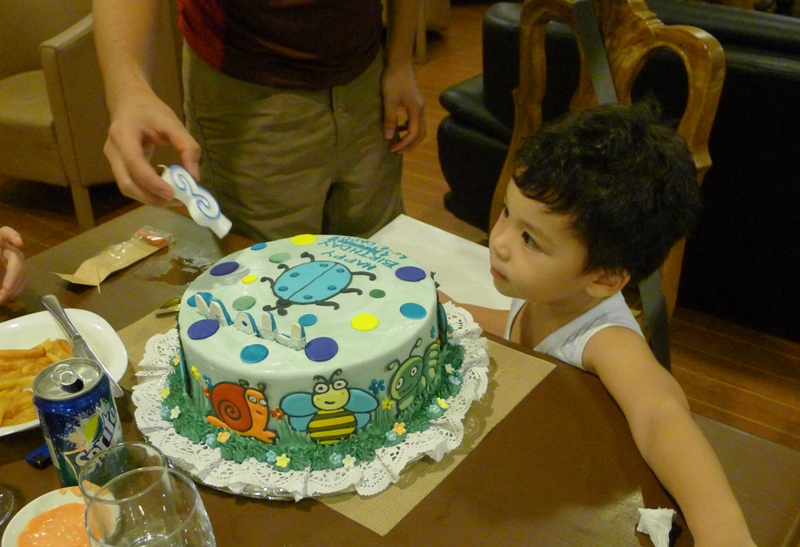 But an Instagram frenzy (by his parents, no less!) got in the way so our birthday boy has to wait a little more before blowing the birthday candle.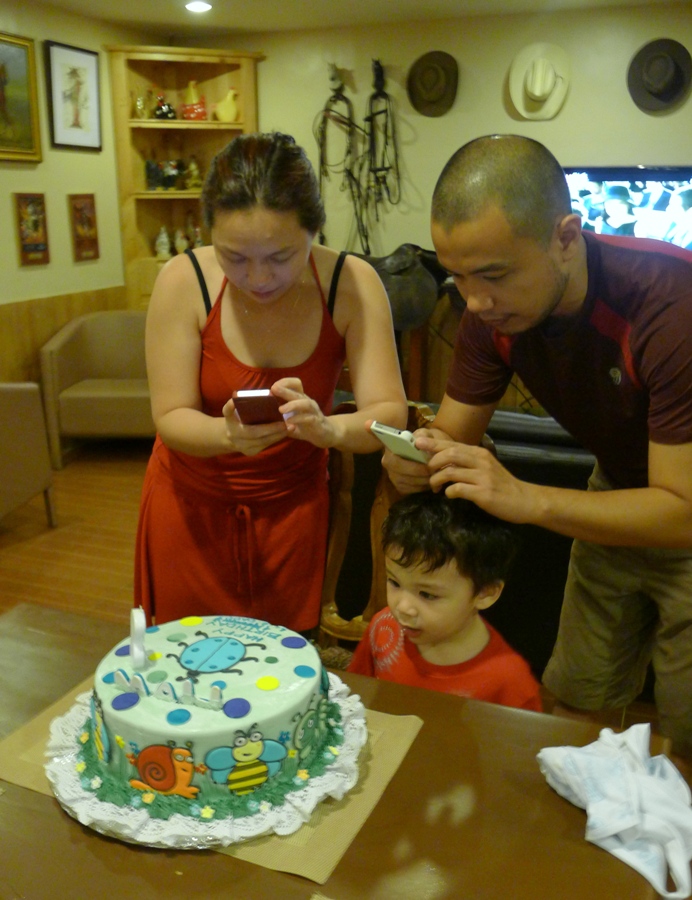 Hay salamat, natapos din ang candle blowing!  Mommy Juvs played with the icing on the cake and put some on Liam's face.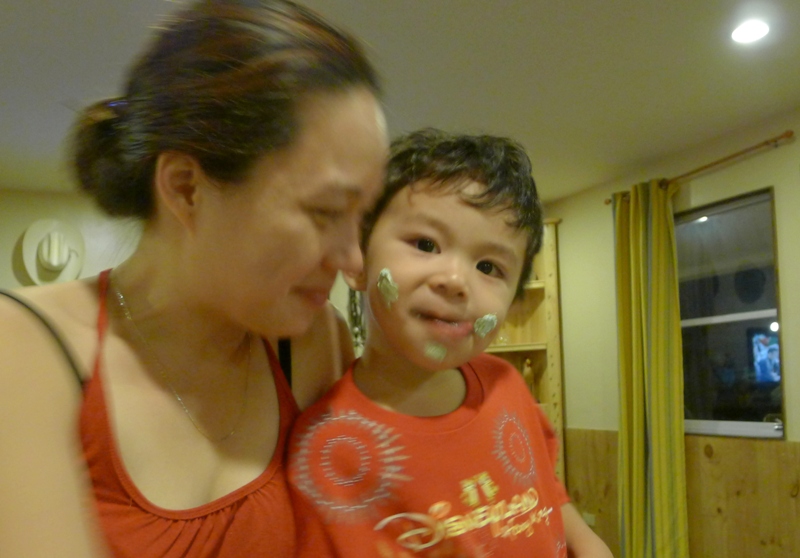 We retired to our room afterwards, and Liam did not forget to open his birthday gifts!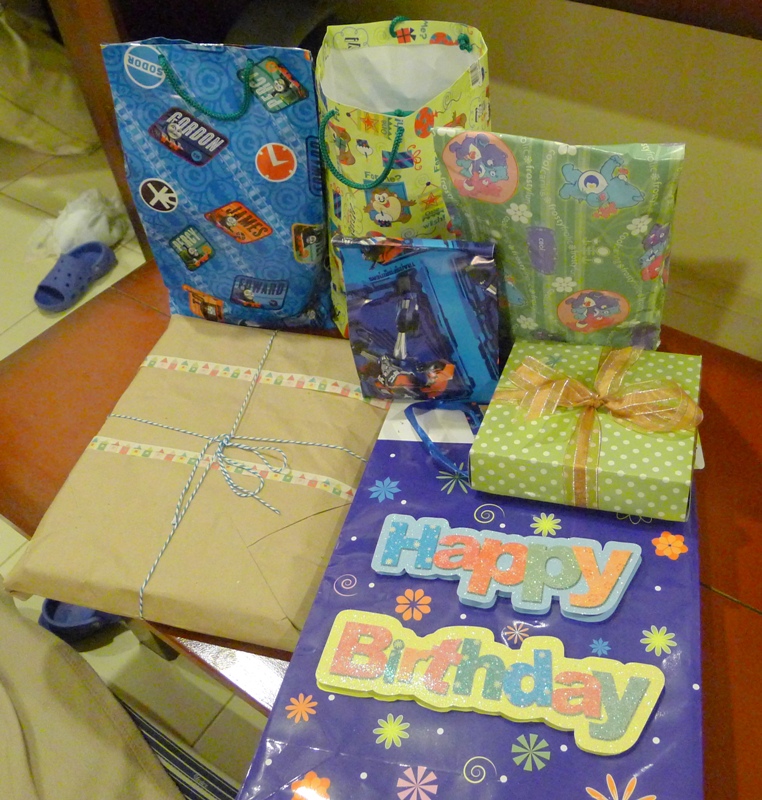 His favorite gift was from his Lola, hehe!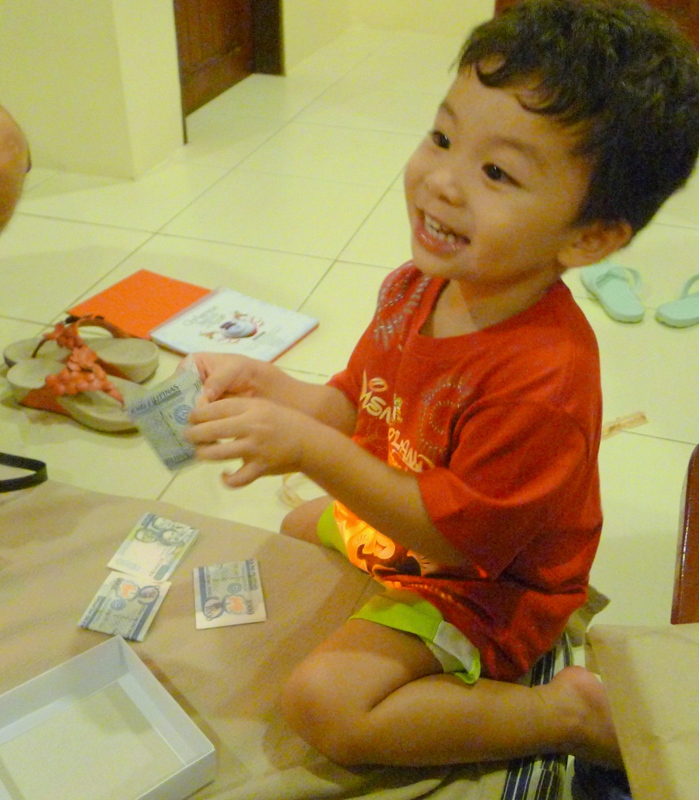 He also liked the books I gave him.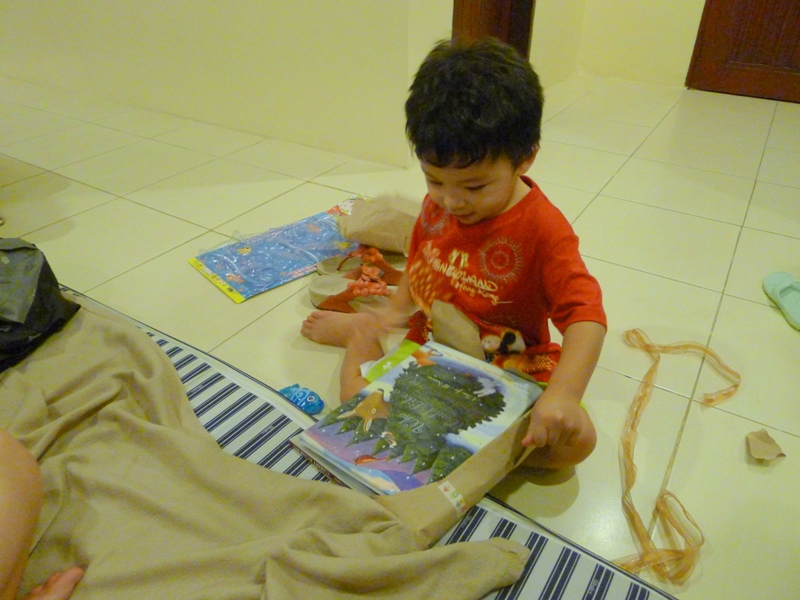 The following morning, we had breakfast again at The Ranch's restaurant.  Ang ganda pala niya pag daylight.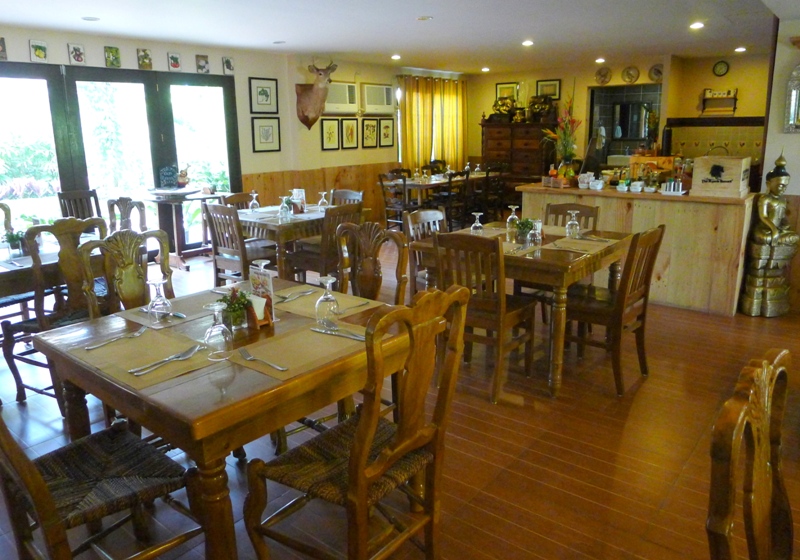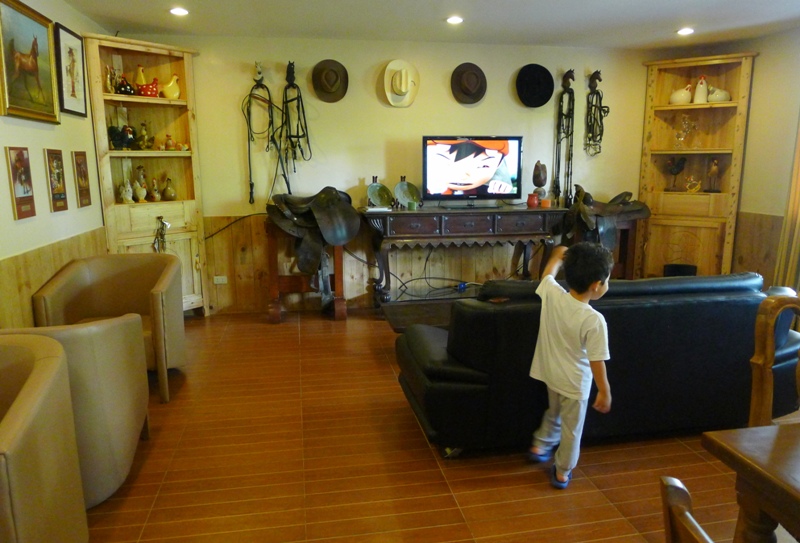 I don't know if we were the only guests that day but we had the whole room to ourselves.
Breakfast, by the way, was not part of the room package.  Thankfully, there was more than enough cake left from the birthday dinner the previous night so we had that and coffee for breakfast.
My mom and I then took a walk around the resort, while Liam and his parents took another dip at the pool.
We weren't able to visit the aviary or the bee farm anymore because of the hot October sun, and my brother said that they'll just spend the rest of the morning in the pool.
We checked out just in time for lunch.  It's a good thing the drive back home was faster (just over an hour).  We had a very sumptuous lunch at Yakiniku Tajimaya.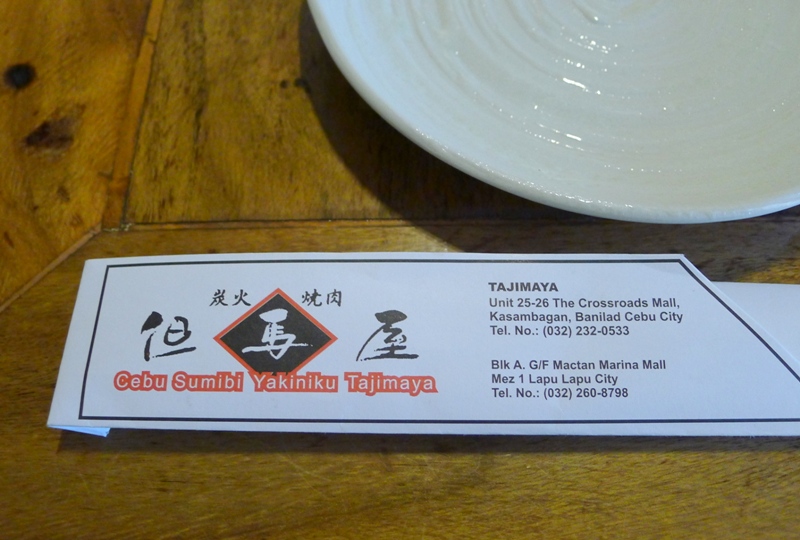 The restaurant is well-known in Cebu for the best wagyu dishes that you cook through charcoal grilling.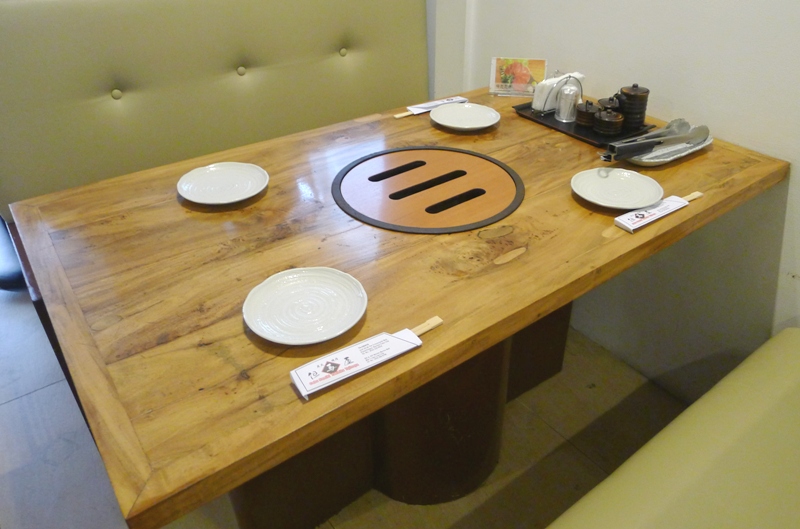 What's more, their menu is very, very affordable!  You must try their eat-all-you-can buffet sets.  We chose the P450 (per head) eat-all-you-can set which already includes the rice, vegetable salad, soup, and the following refillable meat and seafood for grilling: pork, chicken, sausages, shrimps and Wagyu beef.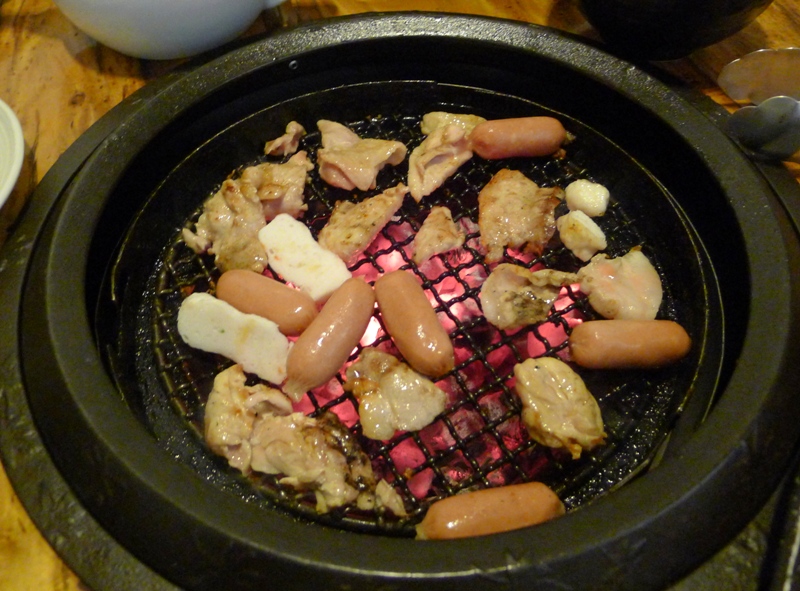 One of the best-tasting beef slices I've had so far.  Can't believe that we can enjoy so much of these at such an affordable price.  Awesome!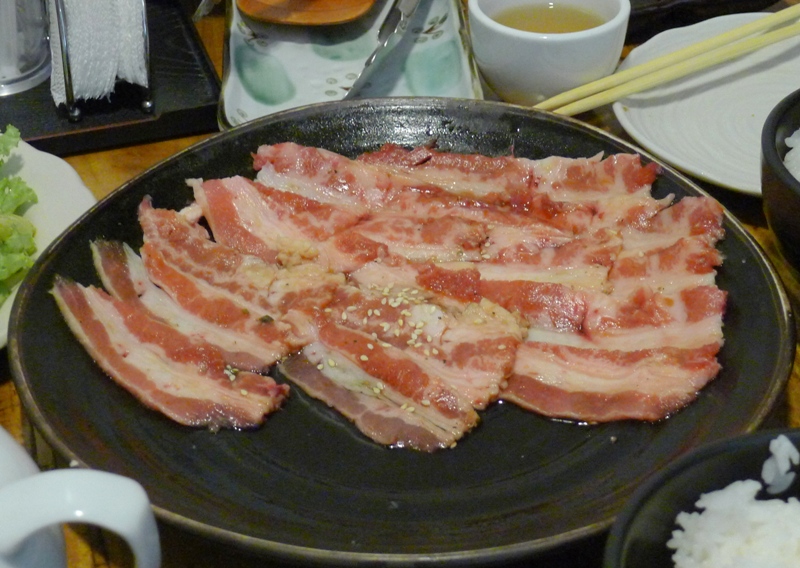 Their salad's also very good.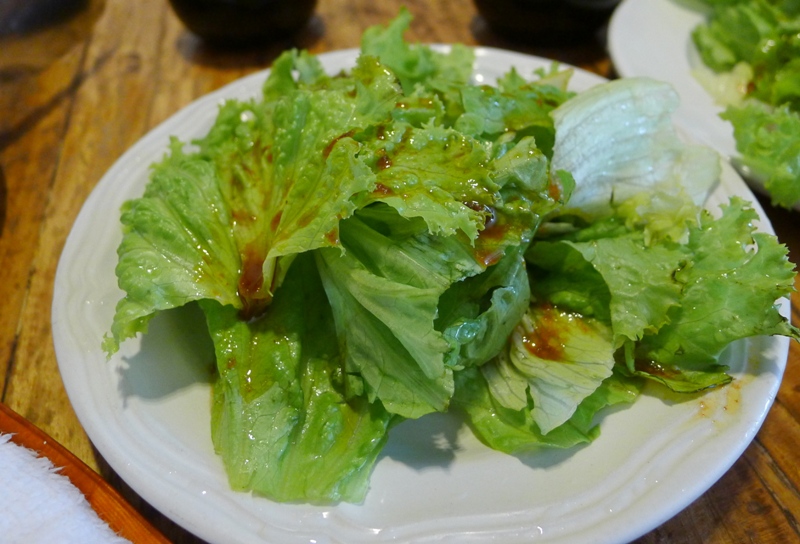 We had a great, great time at Tajimaya!  Service is also very fast.  Our plates of fresh meat and the grilling charcoal were replaced promptly, so we really got to enjoy the food without any waiting or break (which can sometimes ruin the appetite, right?).
We ended the day with an ice cream party for Liam, which I wrote about here.
'Twas a happy birthday indeed for him, who got all his wishes in those 2-days:  a yummy birthday cake, lots of swimming pool time and plenty of ice cream!
I wonder what he will wish for when he turns 4 this year.  Do I hear Disneyland, Juvvy?  Haha!