Just when I thought that Rockwell Powerplant Mall in Makati will again shine in red and sparkling gold garlands this holiday season (just like it did in 2011 and 2012), it surprised me with a totally new color theme this year: Orange!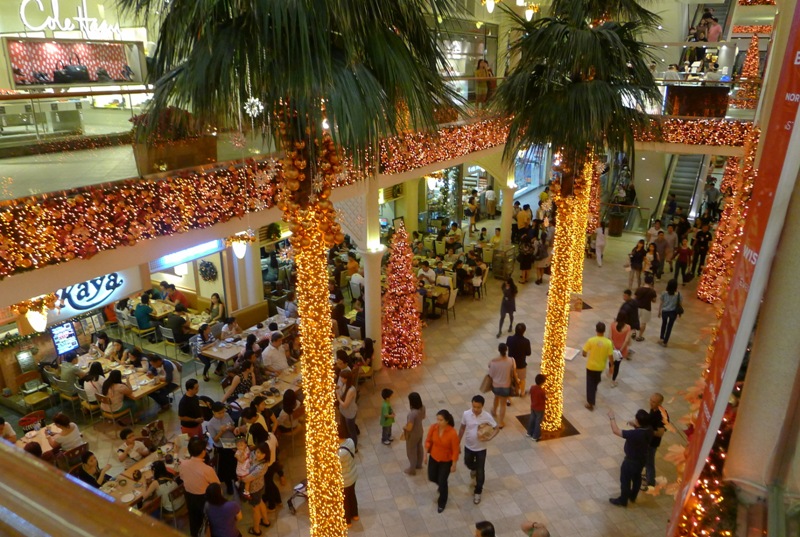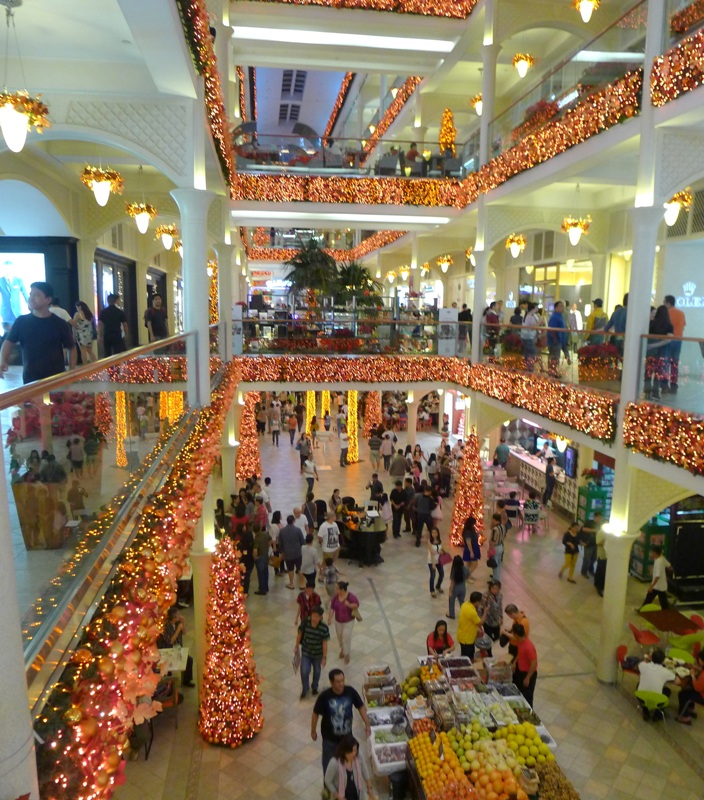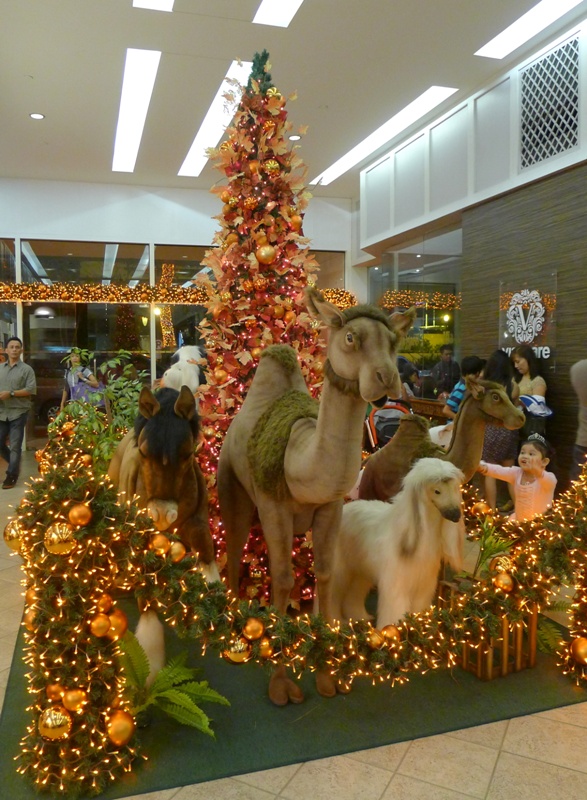 Rockwell Powerplant's Christmas Tree.  Always a sight to behold.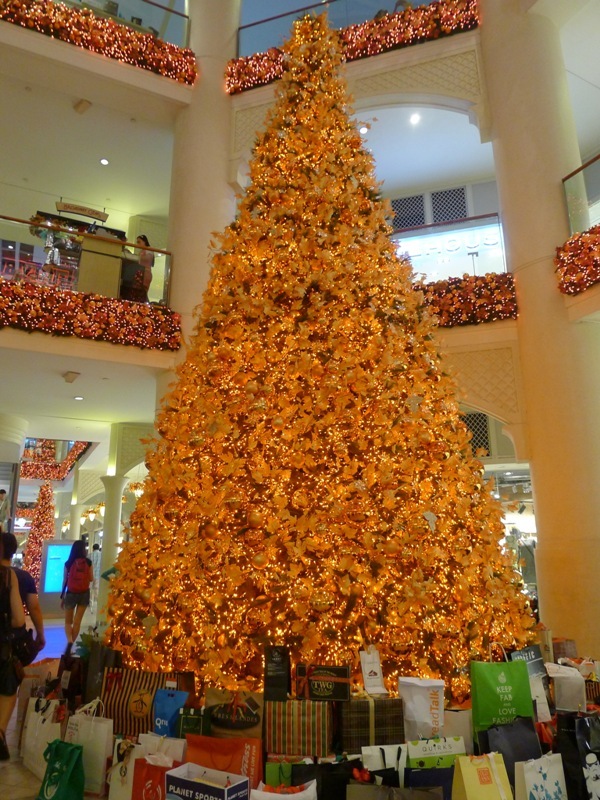 The garlands, as seen up close: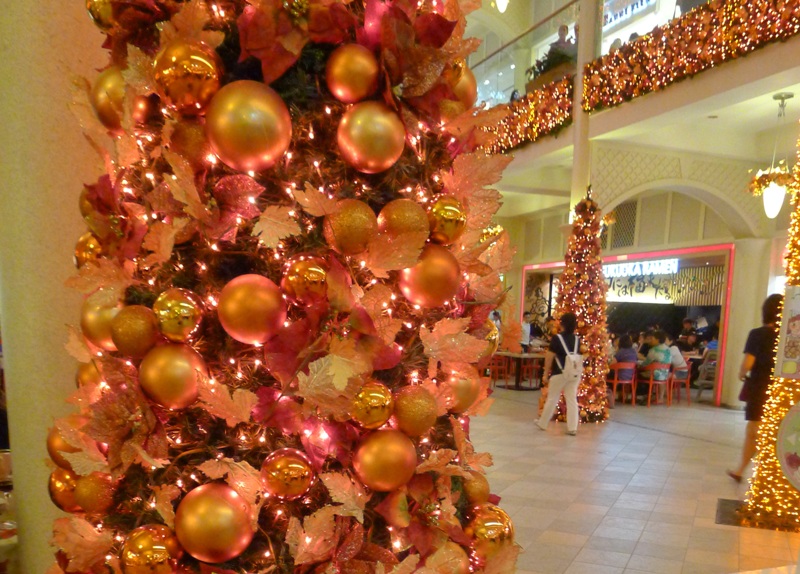 Notice that they used only Christmas balls, flower ornaments and static Christmas lights to cover the wreaths but the effect was simply stunning.  So classy and stylish!
I'm also happy they chose Orange as their Christmas color this year.  After all, the color psychology of Orange is optimistic and uplifting.  That's what you get from combining the powerful energy of the Red and the cheerfulness of Yellow.
Orange is also a great color to remind us of the bright side of life.  Just exactly what we need after all that our country has been through.
Orange you glad it's finally Christmas?  =)
Christmas makes the rest of the year worthwhile.  – Peanuts (Charles M. Schulz)