Take a culinary trip around the world this Christmas at the all-new DADS World Buffets.
From the Filipino's favorite DADS buffet comes an even bigger and better dining destination.  The all-new DADS World Buffet at SM Megamall now offers a world of famous culinary specialties, all on top of its signature lineup of continental, Japanese, and Filipino dishes through its DADS, Kamayan, and Saisaki buffets.
****************************************
The food goddess must be on my side when I received an invitation to a special Saturday luncheon hosted by DADS World Buffets.  It's a good thing they allowed me bring AJ along because inasmuch as I love to take pictures of food, I simply forgot all about it after seeing this superabundance of dishes from around the world at the new DADS World Buffets.  AJ took charge of taking most of the pictures while I embarked on an impromptu "culinary trip" around the restaurant; experiencing the food from different countries by sampling delicious specialties or even just by looking at their highly pleasing presentations!
Let our pictures below walk you through this mouthwatering culinary trip that we took last Saturday, as we tasted our way around the Philippines, then Asia, Europe, and US of A before capping it with desserts back home in 'Pinas – all in 3 hours!
Warning:  Food porn ahead….
Let's begin with Philippine dishes (love your own muna), and what better way to revved our appetites up than have a taste of lechon Cebu!  Kamayan na agad agad!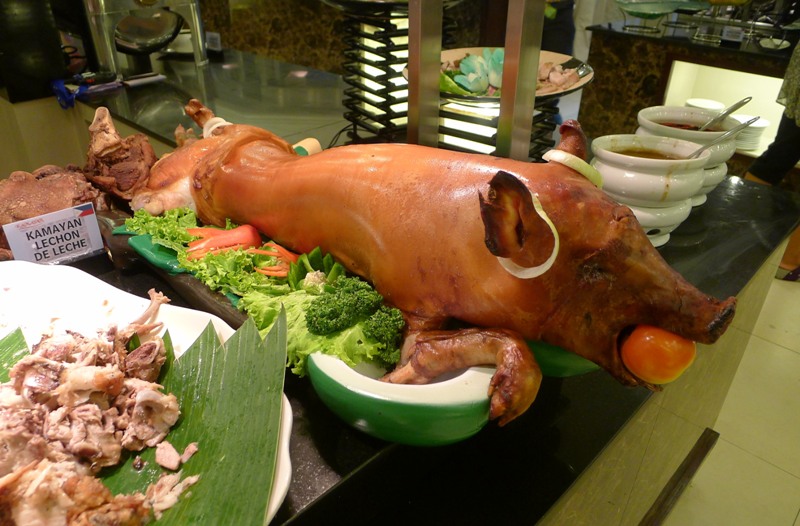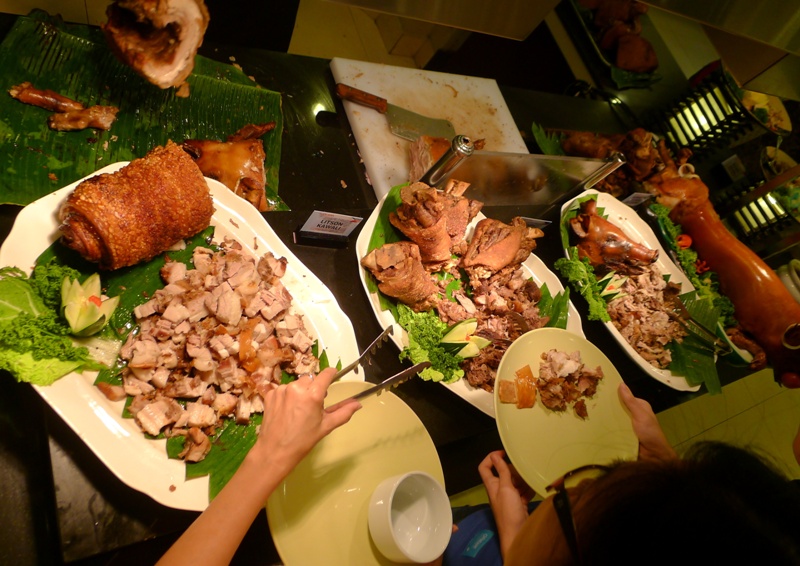 I've been to Cebu countless times already but have never tasted a Pritson there!  I finally did, thanks to DADS Worlds Buffets!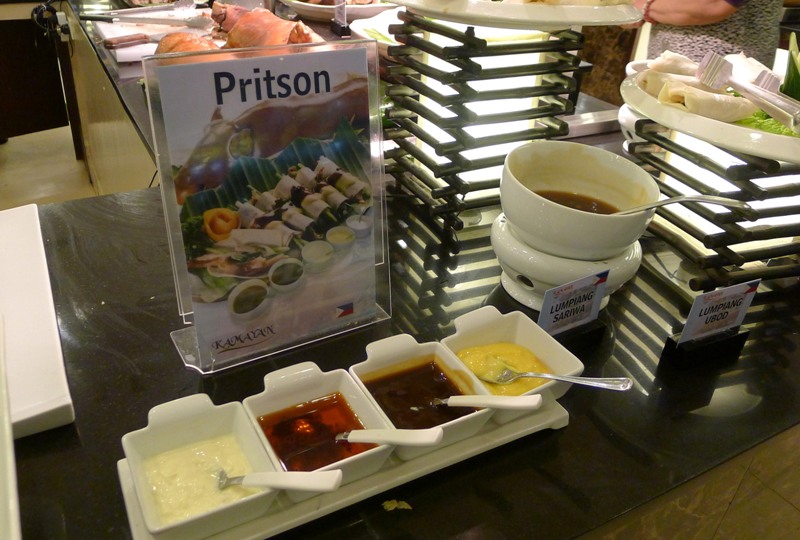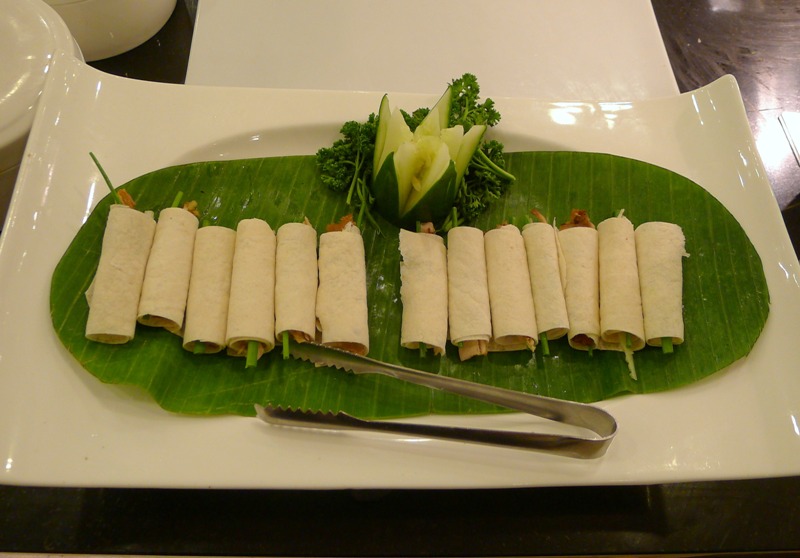 Pasko na nga!  These mini-bibingkas are so cute and so yummy!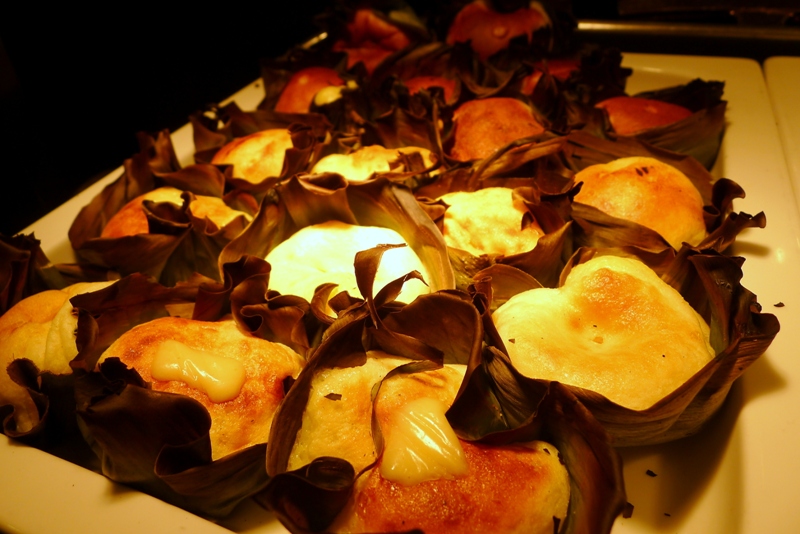 Special lumpiang ubod.  One of my favorite Pinoy dishes.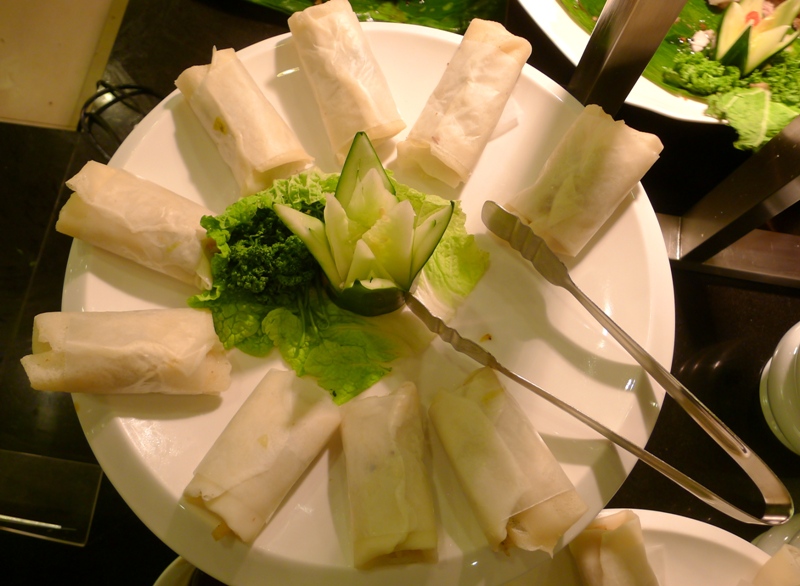 Let's tour Asia next.  It's amazing how DADS was able to present a fusion of Asian dishes, without going overboard.  What I saw was a medley of Asia's best dishes – almost the same line-up I see at expensive hotel lunch buffets!  
Japanese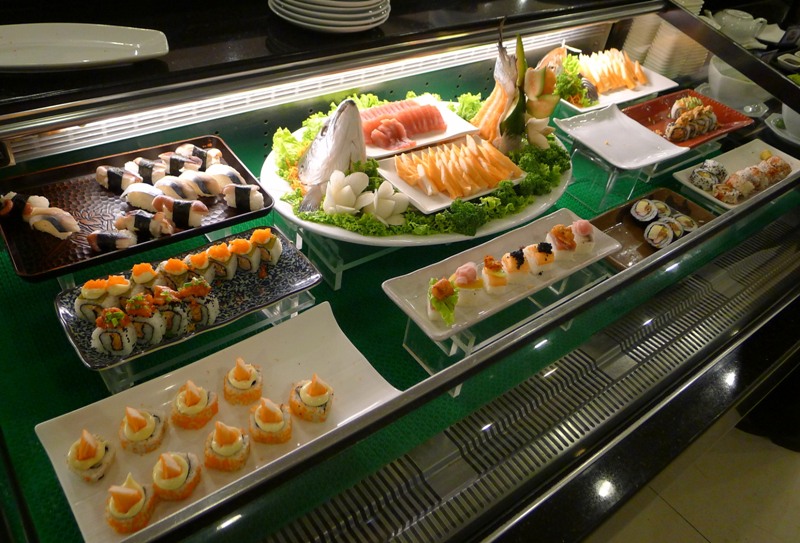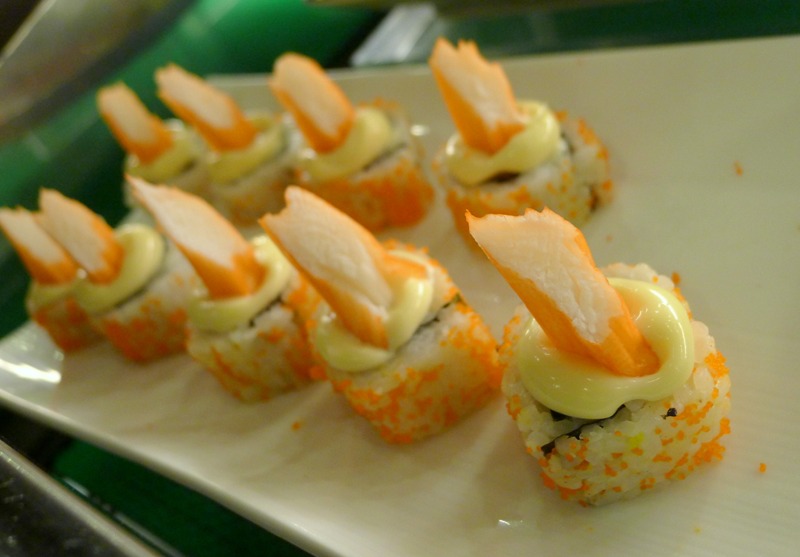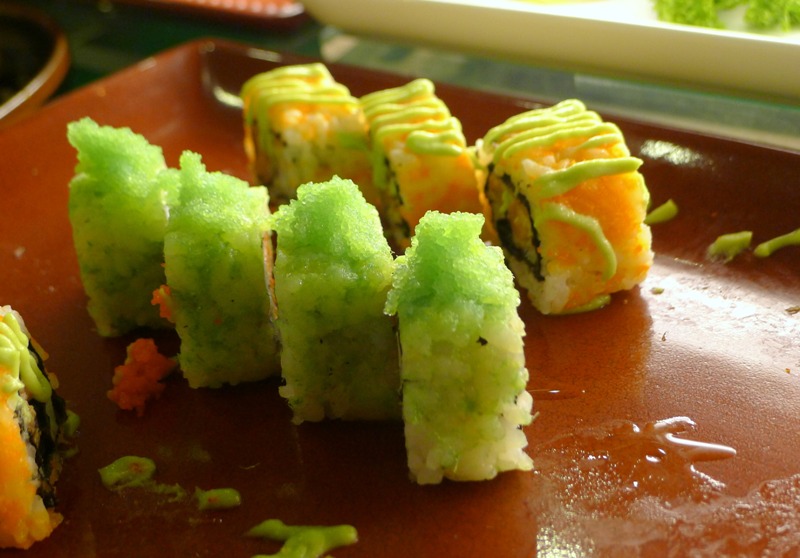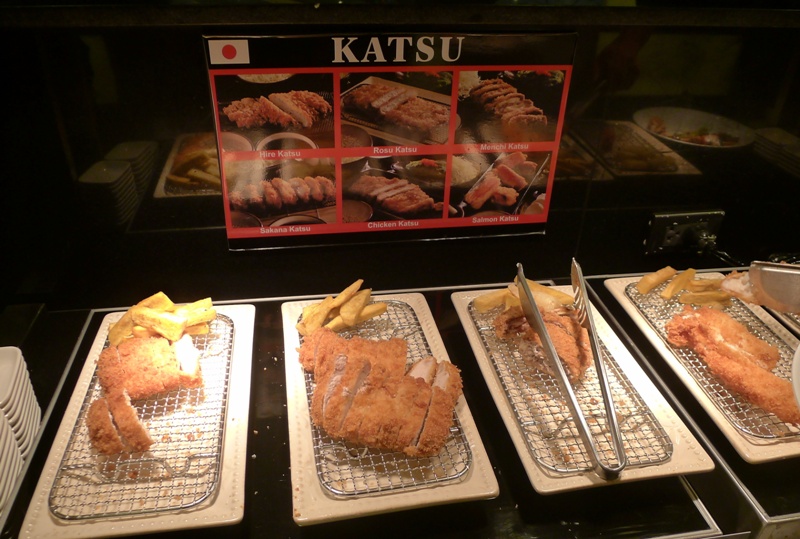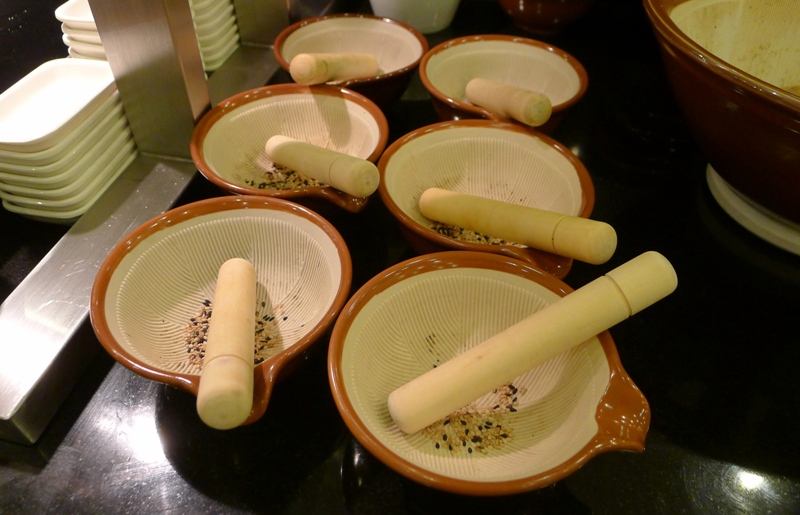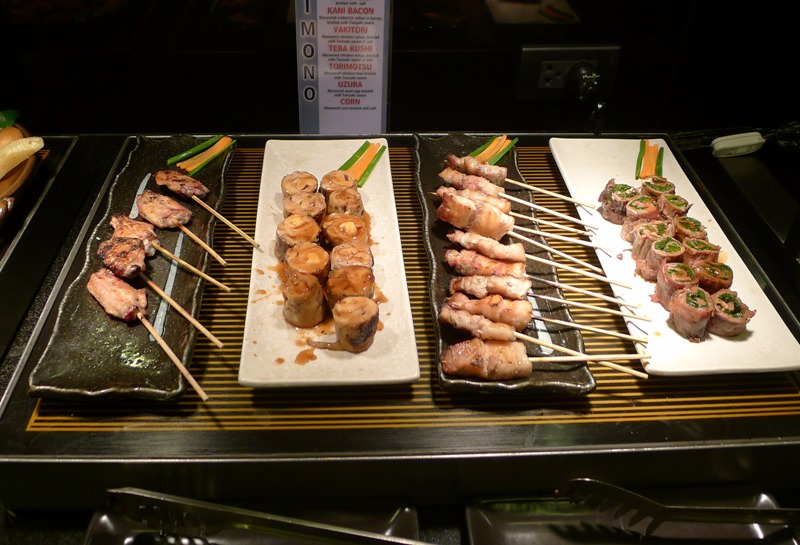 Thai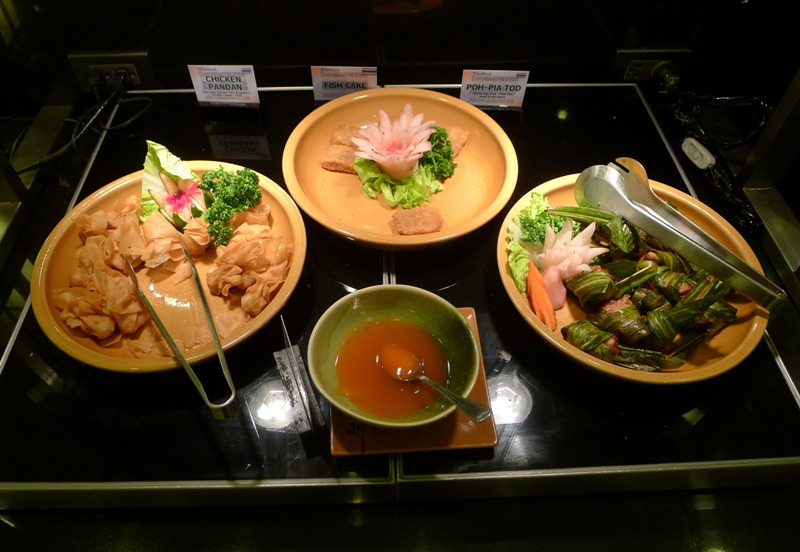 Korean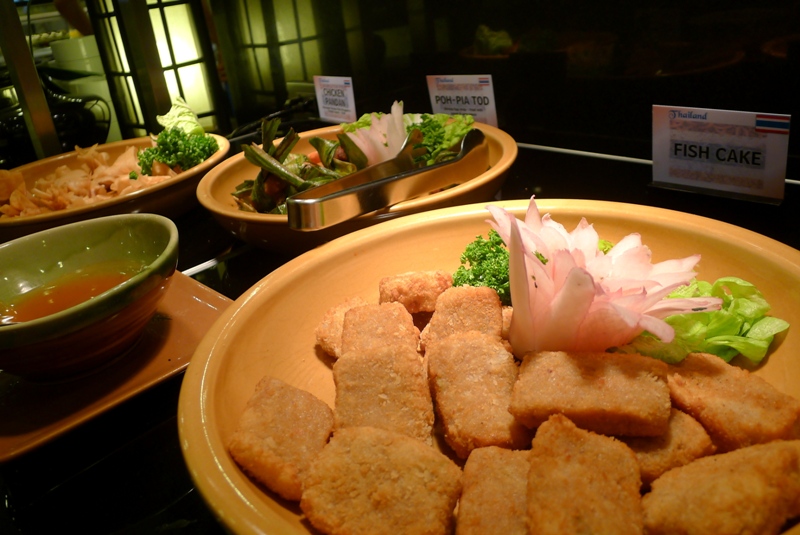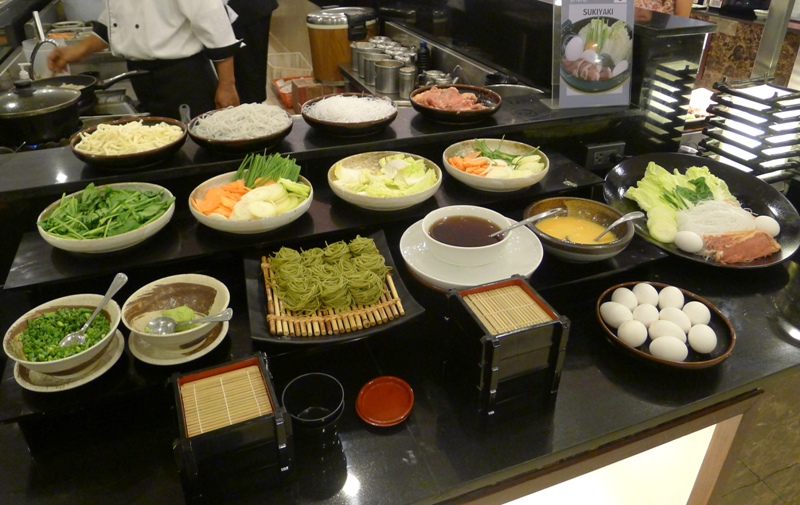 There were Chinese, Indonesian, Singaporean, Malaysian and Vietnamese dishes too!
Next stop:  Europe!
Italy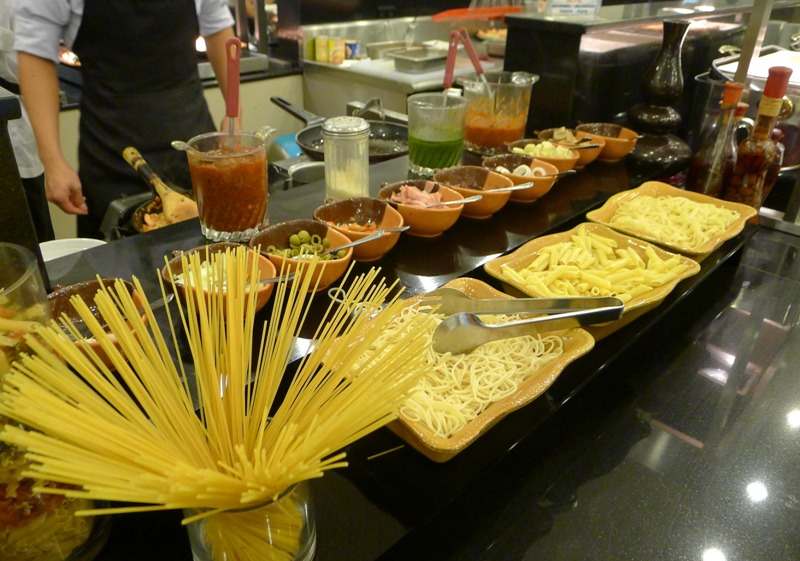 Spain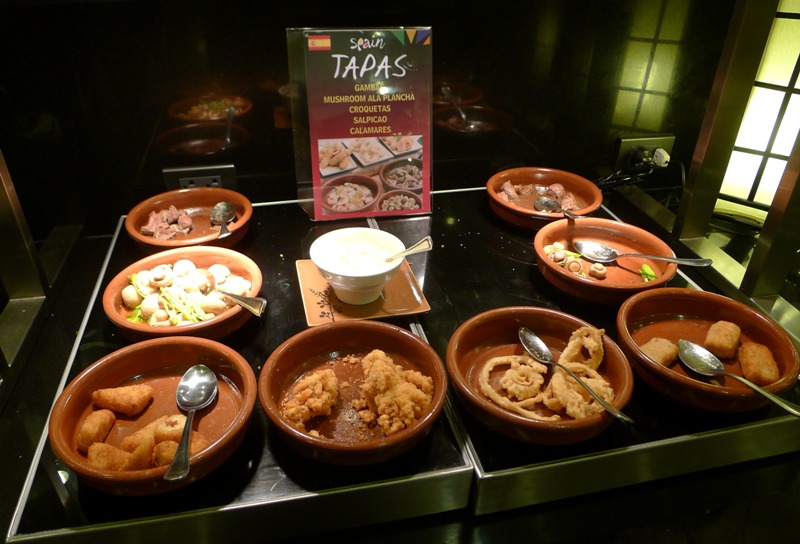 Last leg:  the all-American food journey!  We have to have turkey that day because it was Thanksgiving Day!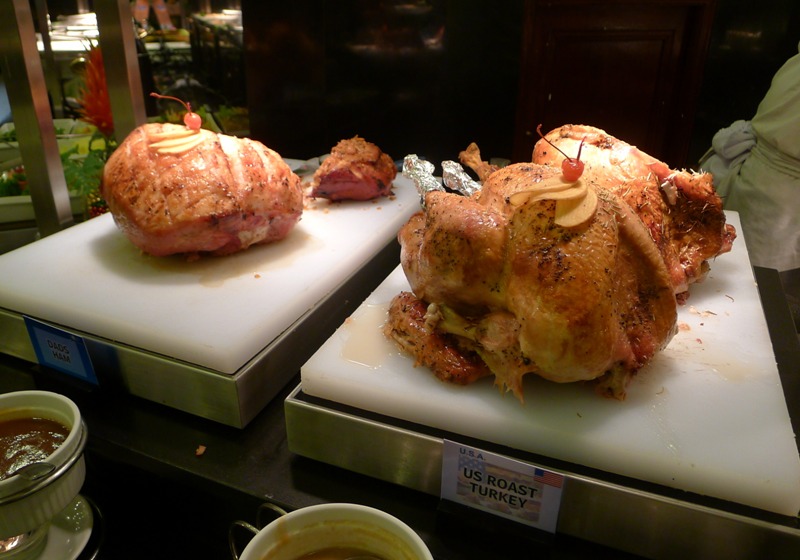 (I swear, this is the best tasting turkey I've ever tried!)
Mini-Salisbury Steaks.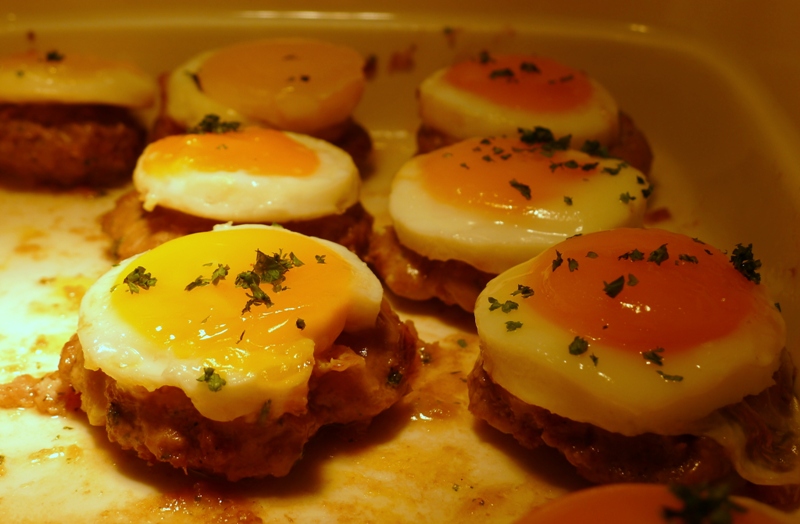 Oyster Rockefeller.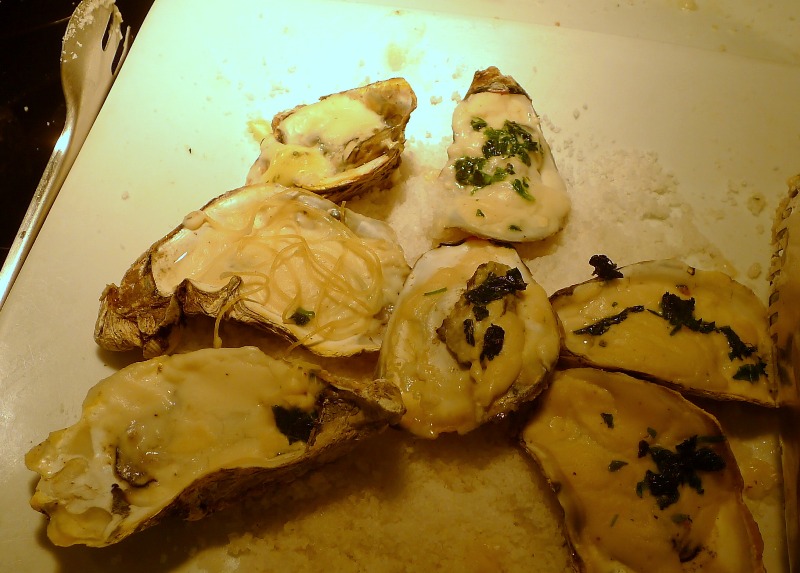 Salad Bar.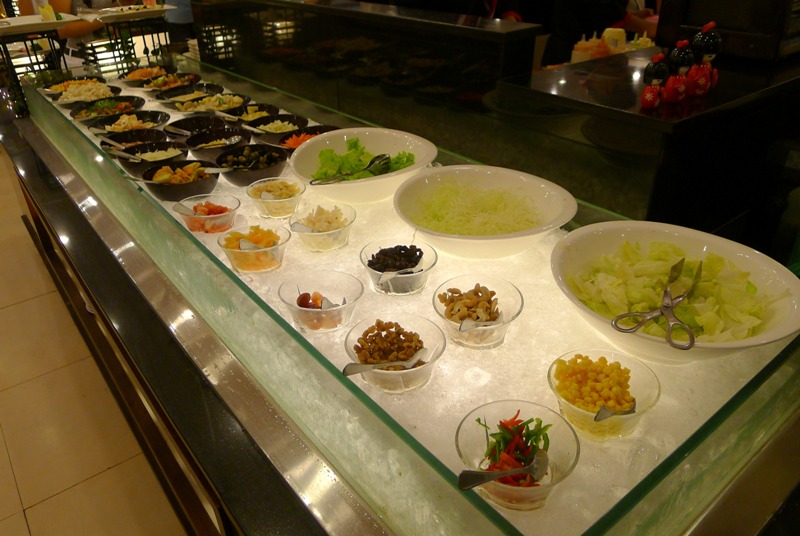 Let's take a side trip to Mexico and enjoy the Fajitas.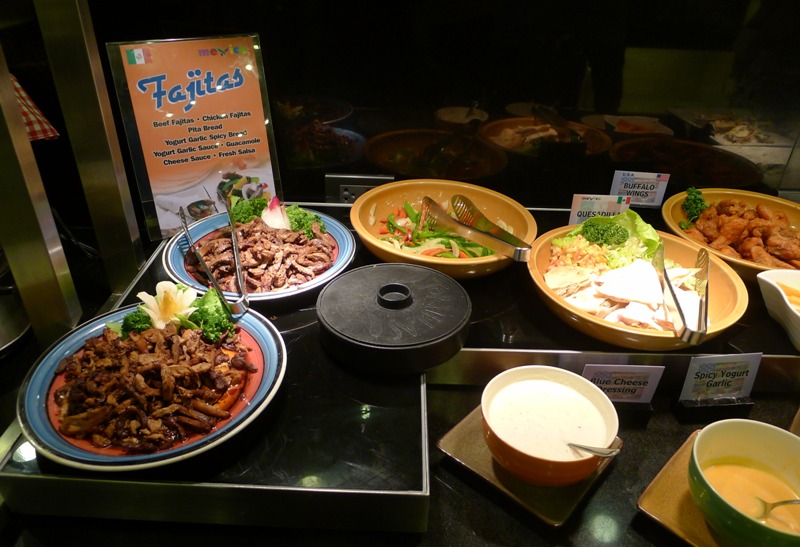 While at it, might as well have a taste of Brazil's delectable churrascaria.  Superb!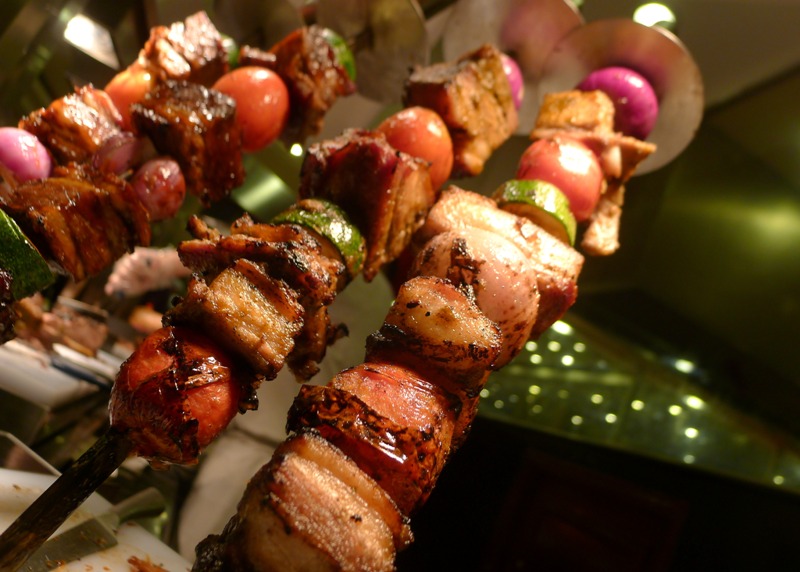 At DADS World Buffets, you do not dig in the endless choices of food only, but in the drinks as well!  They have introduced the concept of "interchangeable drinks", allowing you to have a taste of all their shakes and juices.  Ain't that neat?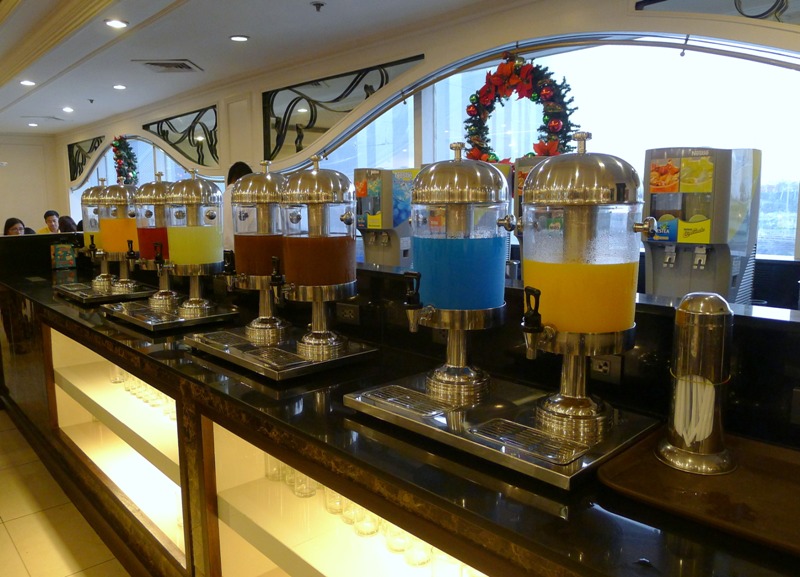 A surprise favorite of ours: Iced Milo drink!  You wouldn't miss it with its signature brown color.
After going back 3x to the buffet area, AJ and I felt it was time to relax our appetites and have some room for desserts!
The dessert bar was filled to the brim one moment, then gone the next!  That's how fast the diners are scooping up these sweets: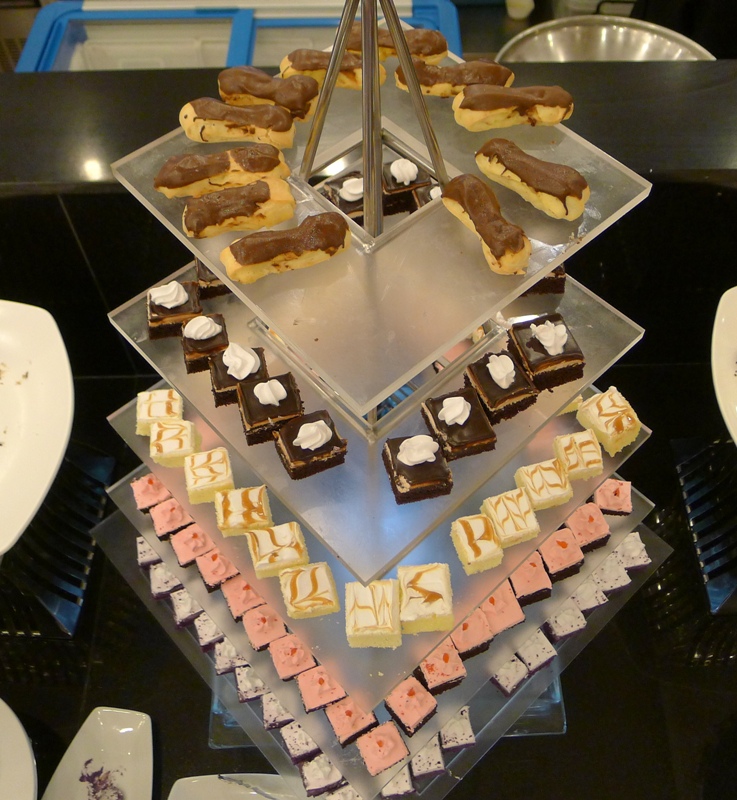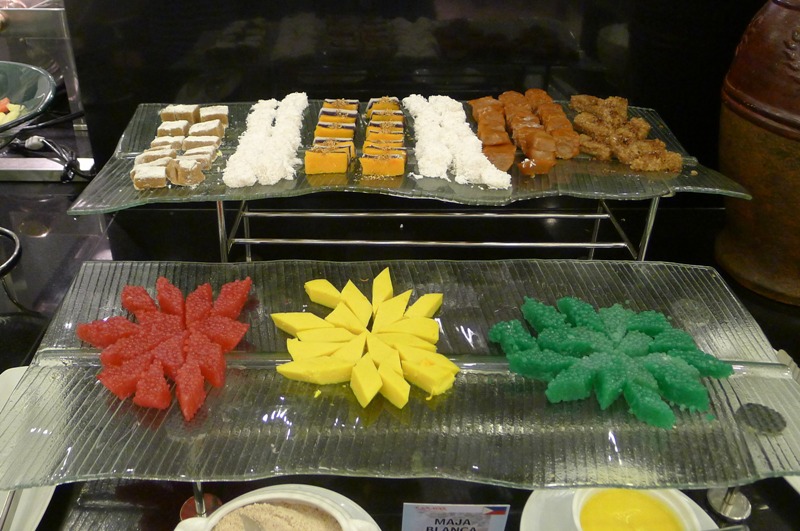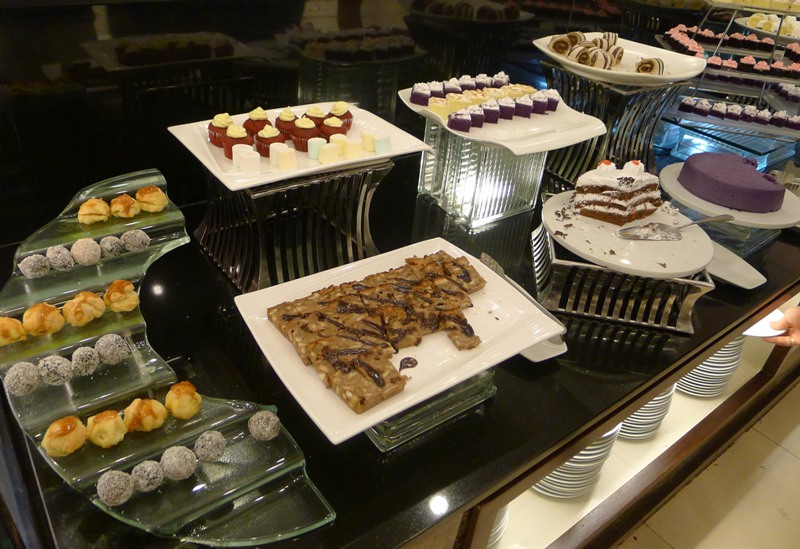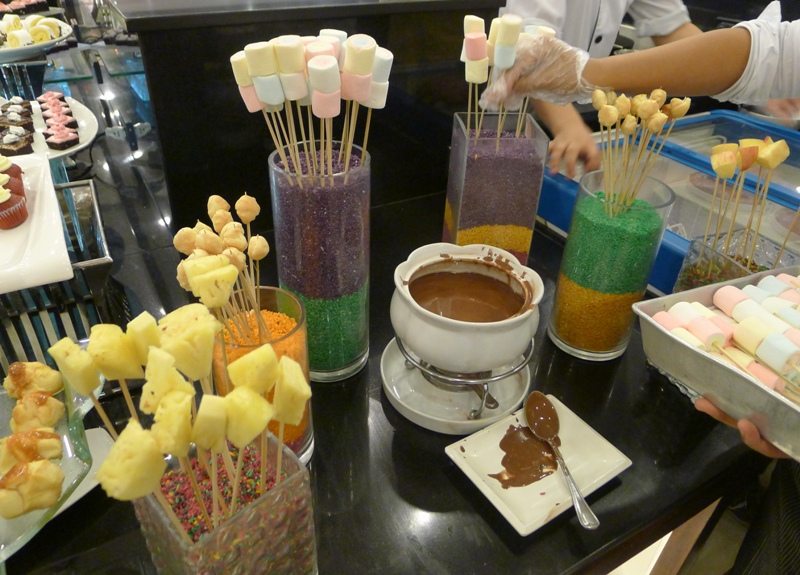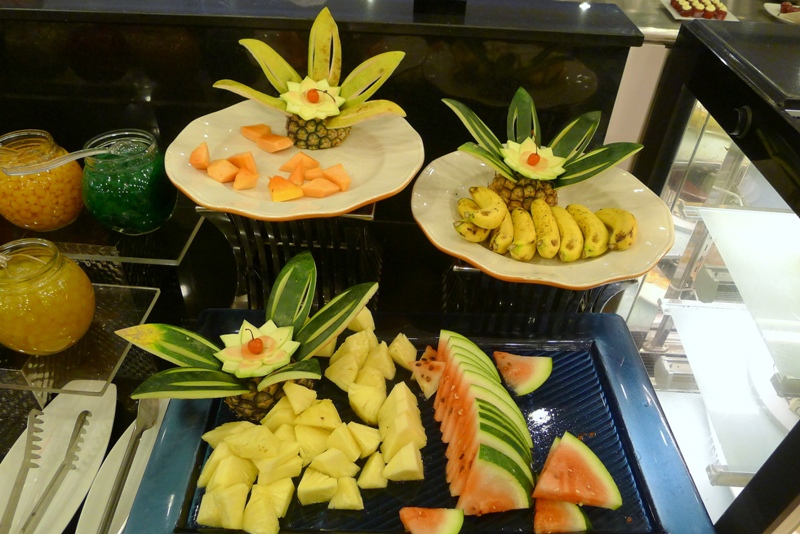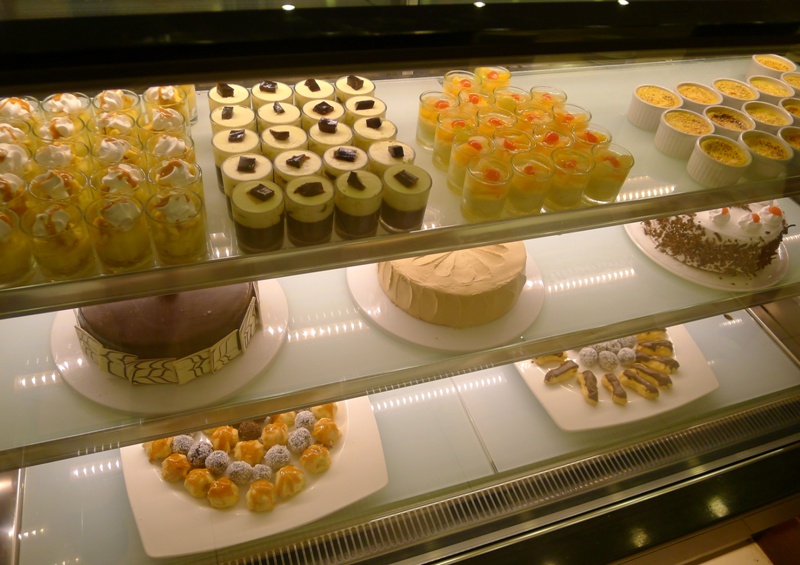 Halo-Halo Station!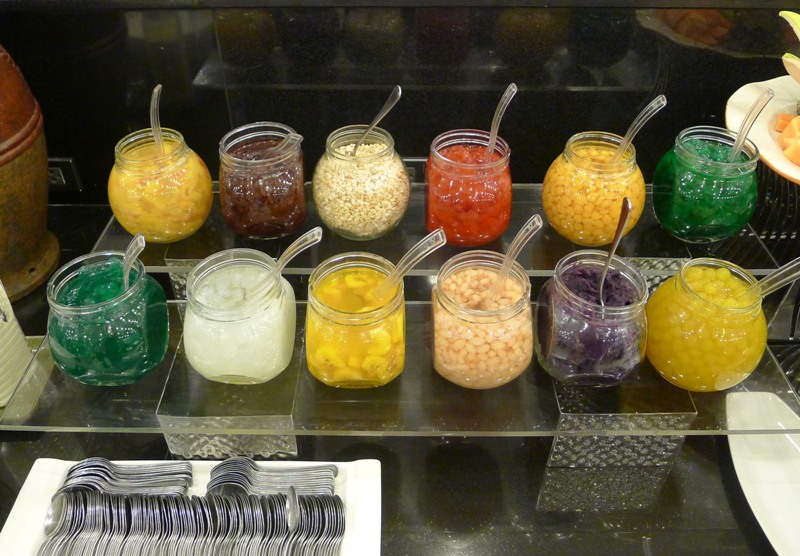 We capped our culinary trip with more of these halo-halo!   Home sweet home, indeed!
What an incredible food journey!
One thing I love about this buffet is the number of main dishes available.  The pictures alone will show you more than 10 dishes already, and these are just "some" that AJ took (when not busy eating too, hehe!).
The luncheon also gave us an opportunity to meet Cara and Mara Villavicencio of the Triple-V Group.  They are the new generation of Villavicencios, highly esteemed for introducing the eat-all-you-can style of dining here in the Philippines with their Kamayan, Saisaki and DADS restaurants.
Me with the pretty twins: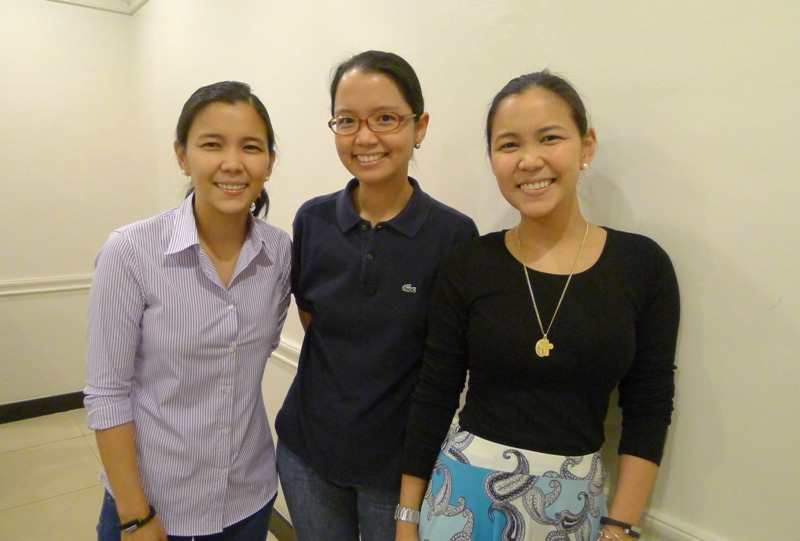 We  also had a "press con"-type session with Cara, where I learned a lot more about DADS Worlds Buffet.  This smart gal was very spontaneous with her answers, making us feel instantly at home with her.
In the same way, the Triple-V Group restaurants make us feel like we're in the comforts of our own homes enjoying big meals with our family and friends.  This connection with their customers is something they continue to build on (and not just sustain), as I could see in the way they innovate their buffet menus to make it bigger and better, and improve buffet services to make it faster and more efficient.
Some cool facts you should know about DADS World Buffets:
 I was right in saying that there are more main dishes in this buffet than in restaurants or hotels.  DADS World Buffets offer notable dishes from 19 countries, and with about 4 dishes available per country (just my estimate), then you have at least 76 dishes to try!  And I haven't even counted the desserts there.
And the best part is, you get to enjoy this medley of multiple cuisines at very affordable prices!  Said Cara, "Buffet meals should not be higher than P800.00."   True enough, the buffet prices per person are all below P800.00: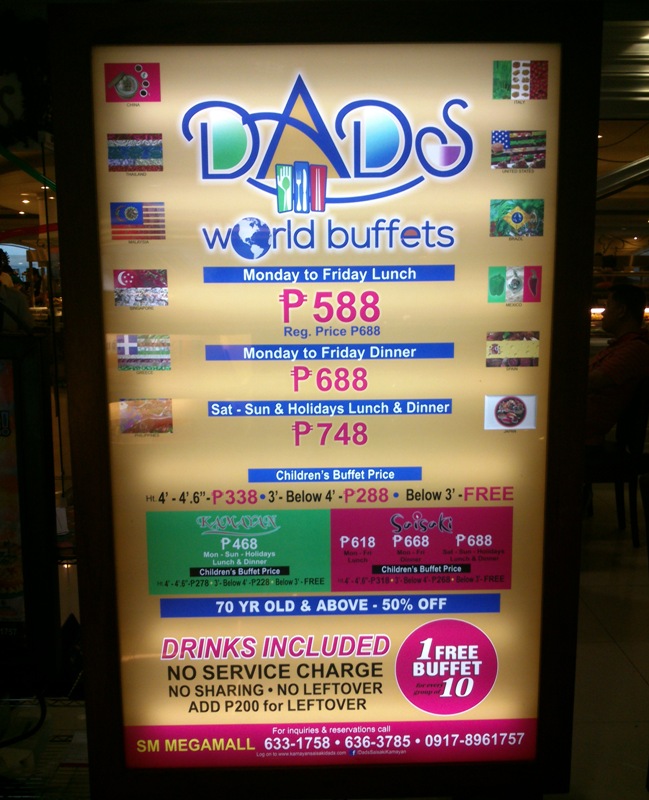 At DADS World Buffets, the drinks are served in small glasses.  Cara explained that most people cannot finish their drinks when served in big glasses, resulting in wastage.  The switch to small glasses also coincided with the introduction of interchangeable drinks, allowing the diners to try as many drink varieties as they can, and finishing all off.
Carving stations and food servers are placed all over the restaurant for more efficient service.
They do not serve bottomless coffee at the moment but that's okay with me, their iced Milo drink (yum!) can more than make up for the lack of my favorite caffeine fix.  Try it!
A party of 10 will enjoy the benefit of paying only for 9.  What a treat!
Diners 70 years old and above get 50% off the prices of their meals
Thanks to DADS World Buffets, me and my family no longer have to spend too much nor travel too far to enjoy an epicurean feast!
 For reservations and inquiries, contact DADS World Buffets SM Megamall at 636-3785, 633-1758 pr 0917-8961757.  Visit their website at www.kamayansaisakidads.com or connect through Facebook at facebook.com/DadsSaisakiKamayan.