It's heartwarming to know that my favorite cupcake bakery, Cupcakes by Sonja, recently announced its partnership with Move.org, a non-profit organization duly on a mission to build schools and provide care for the underprivileged pre-school children.
Dubbed as a #sweetcause, Cupcakes by Sonja and Move.org partnered together to create positive change in the lives of the underprivileged pre-school children, one sweet tooth at a time.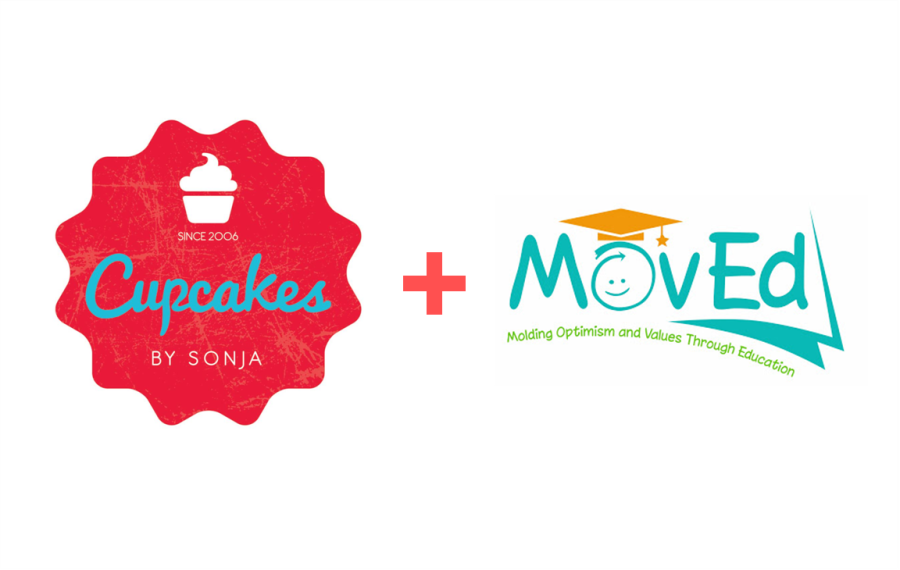 The partnership was officially launched last October 24, 2013 during the opening of Cupcake by Sonja's newest branch at Shangri-La Plaza Mall (East Wing side).  This is already its 4th store, with the other 3 located at Serendra in Taguig (flagship store), Rockwell and Glorietta in Makati.
For the #sweetcause, Cupcakes by Sonja has whipped up a new product – the cake cups.  Initially available in 3 flavors – Tres Leches with Strawberries, Coffee Caramel Biscoff Crunch and Milk Chocolate and Hazelnut Praline – the cake cups marries "all the flavors we wanted but couldn't quite put in a cupcake."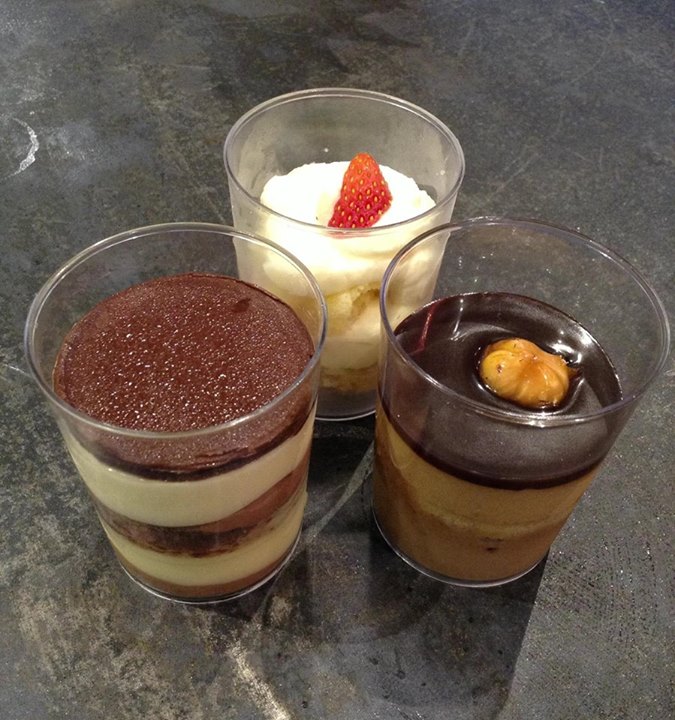 Here's how you can help spread the #sweetcause:  5% of the sale of each cake cup bought will be donated to Move.org for the construction of a kitchen for their feeding program.
Move.org, which stands for Molding Optimism and Values through Education, is a non-profit organization founded by Alex Eduque to help address the development needs of children in their early years by providing low cost day care and kindergarten education.  It believes that by involving parents in their child's education and development, a caring environment is developed, critical to a child's holistic development. Move.Org caters to support primarily children in Habitat communities and other vulnerable communities (source).
Having had experiences doing outreach programs for the children at Baseco Compound in Manila, I have seen how difficult it was to mobilize resources to bring help to underprivileged communities.  So I take my hat off to Alex Eduque for her will and determination to build a better future for underprivileged pre-school children, starting with those living in Habitat communities.
Alex Eduque started Move.org to complete the community development initiatives of Habitat for Humanity Philippines.  She has a good reason to get involved, having founded the Habitat Youth Council, a young group dedicated to raising funds and building homes for needy Filipinos (from the press kit of #sweetcause).
You too can make a difference in the lives of these children through the #sweetcause.  And as a way of giving back to the generosity of its customers, Cupcakes by Sonja will give adorable cupcake pencils for every minimum purchase of cake cups bought, hence making the #sweetcause as memorable as ever.
For more information, visit Cupcakes by Sonja in any of its 4 branches, or connect with them online through Facebook, Twitter or its official blog.