Halloween's just a few days away, so I and my office colleagues made use of our afternoon break today to decorate our workplace with happy (as opposed to scary) Halloween decors.
We got our Halloween decors at Anding's Toy Shop (Tabora Branch).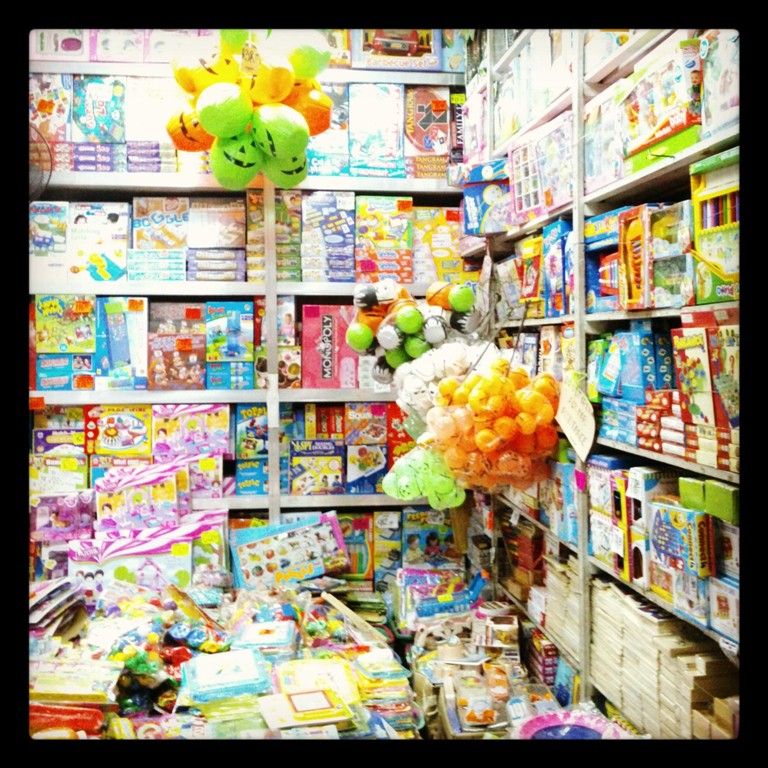 If only this toy shop is not housed in a really old building with no viable emergency exits, I'd have loved to stay longer and shop, shop, shop for kids' toys, party decors and all!  But having just experienced strong aftershocks during my weekend stay at Cebu, I got kinda paranoid staying there for more than an hour.
The Halloween decors, hats and toys at Anding's are a-plenty and are very, very cheap! I was supposed to take photos of these items for you to see, but I was immediately told by the guard there that taking pictures is not allowed.  O nga naman, security risk kaya (get the drift? hehe!).
Here are the Halloween decors we bought at Anding's:
Paper Garlands.  The witches garland is only P35.00 each, while the 2-dimensional pumpkins garland is only P27.00 each.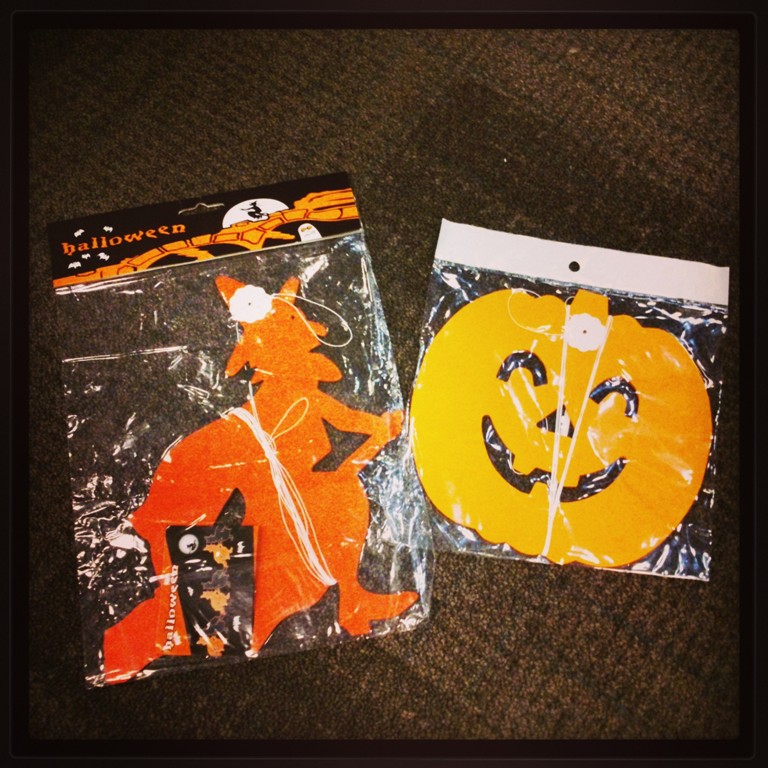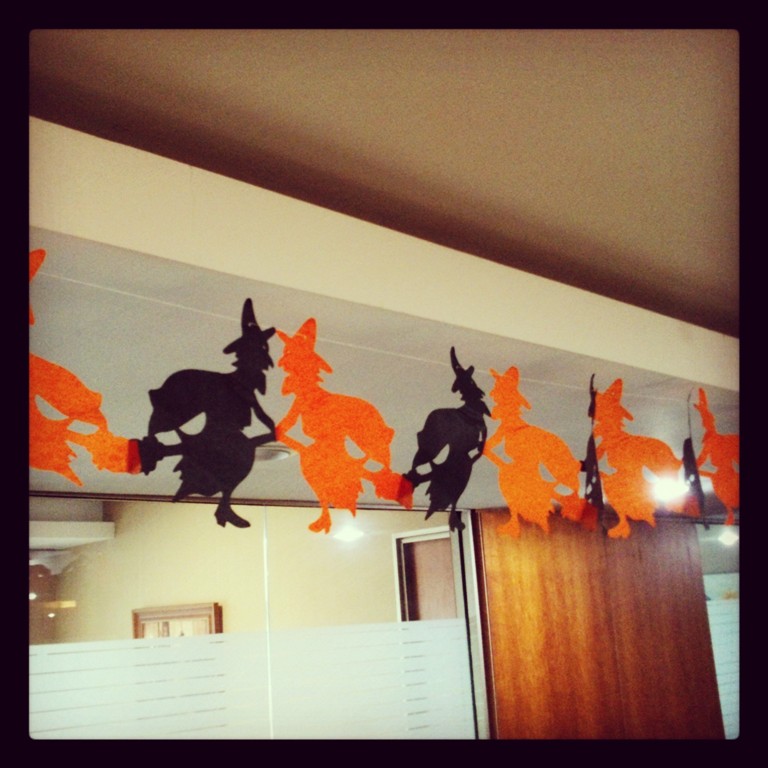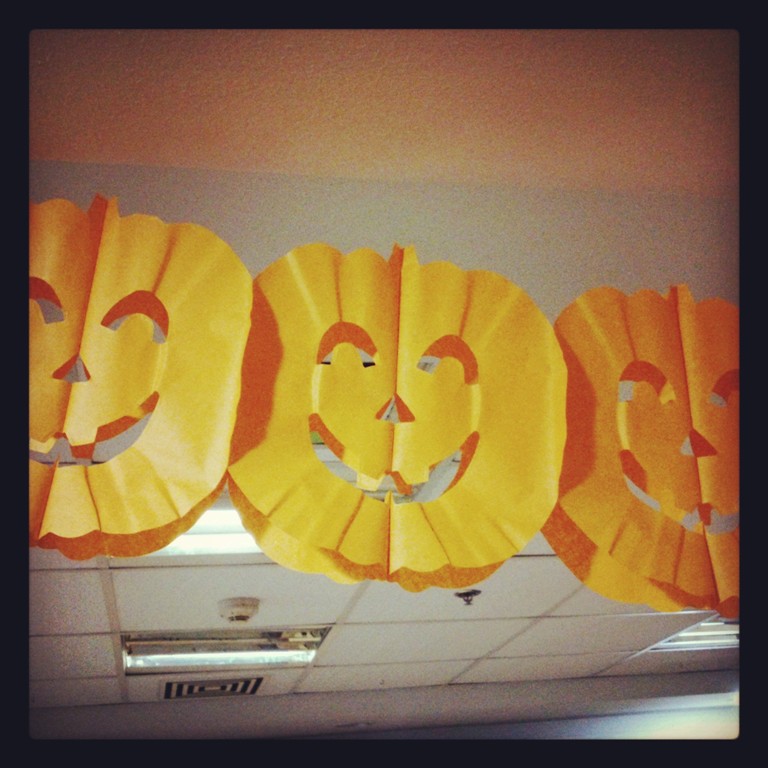 Nice, noh?
Can you believe that this big pumpkin lantern is only P50.00?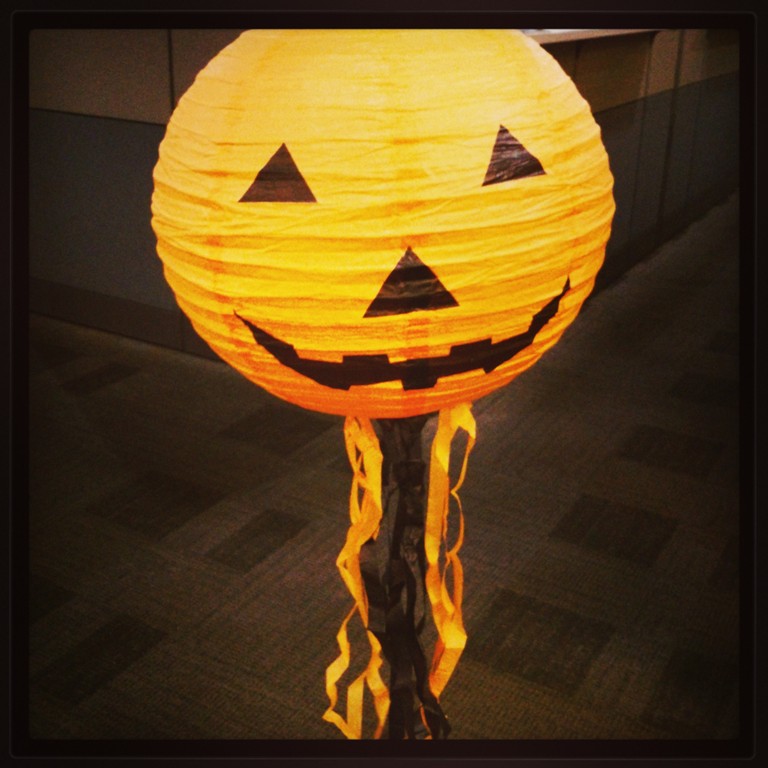 We also bought crepe paper lanterns in spider design, for a happy price of P35.00 / each.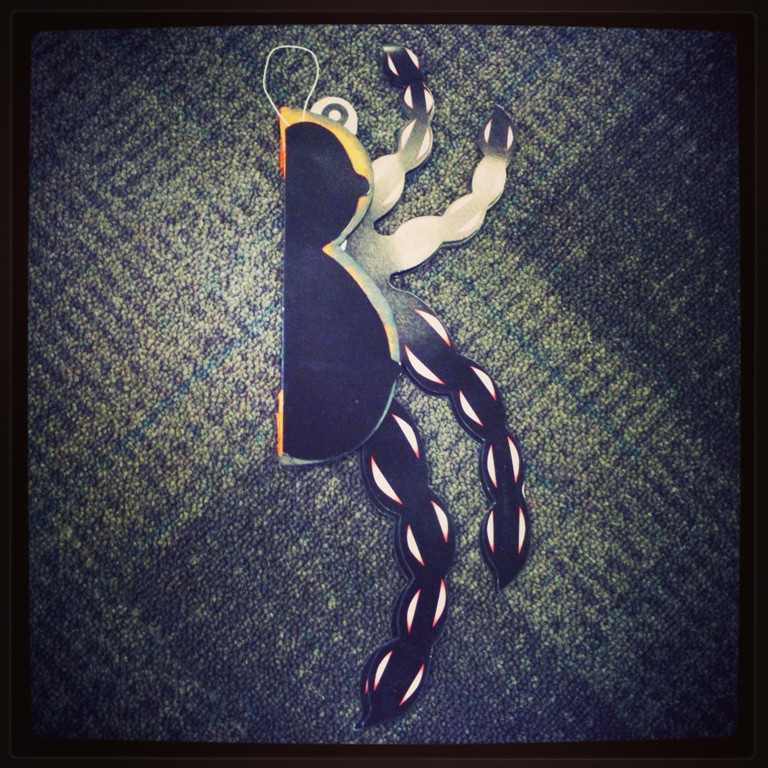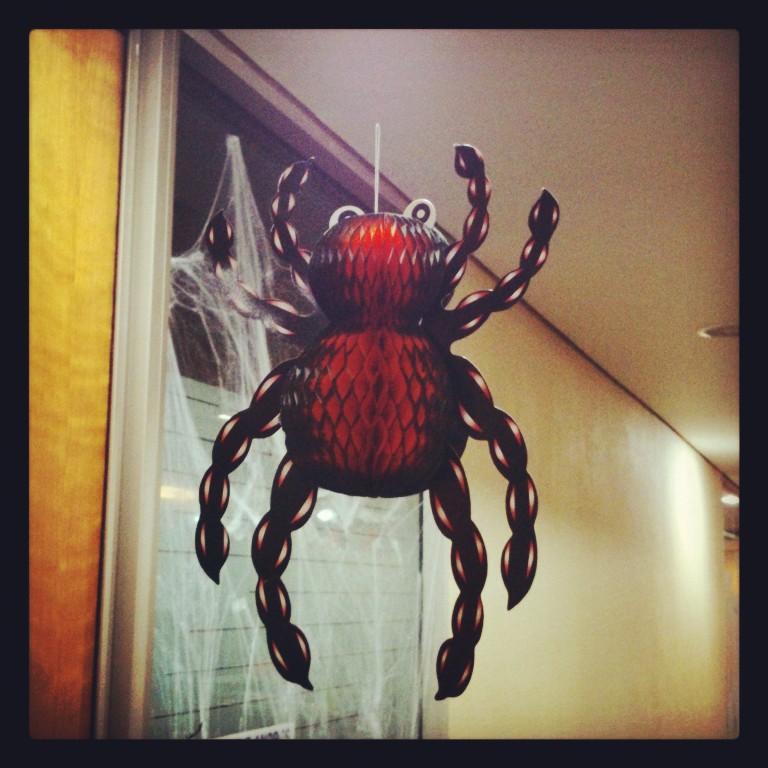 Plastic pumpkin and cauldron pails in different sizes and colors are also available, and no pail is over P50.00!  Sa malls, 2x ang presyo nito.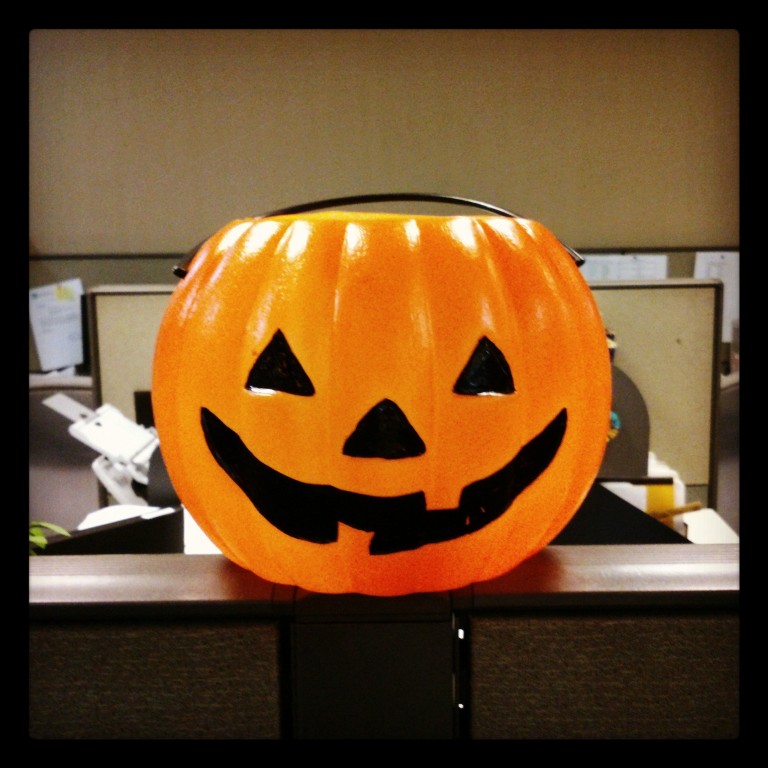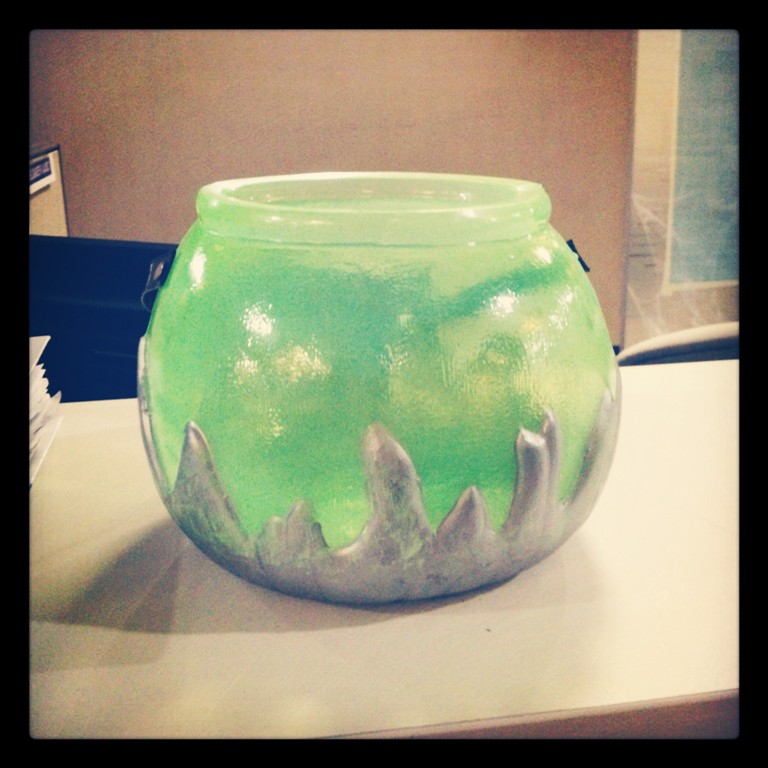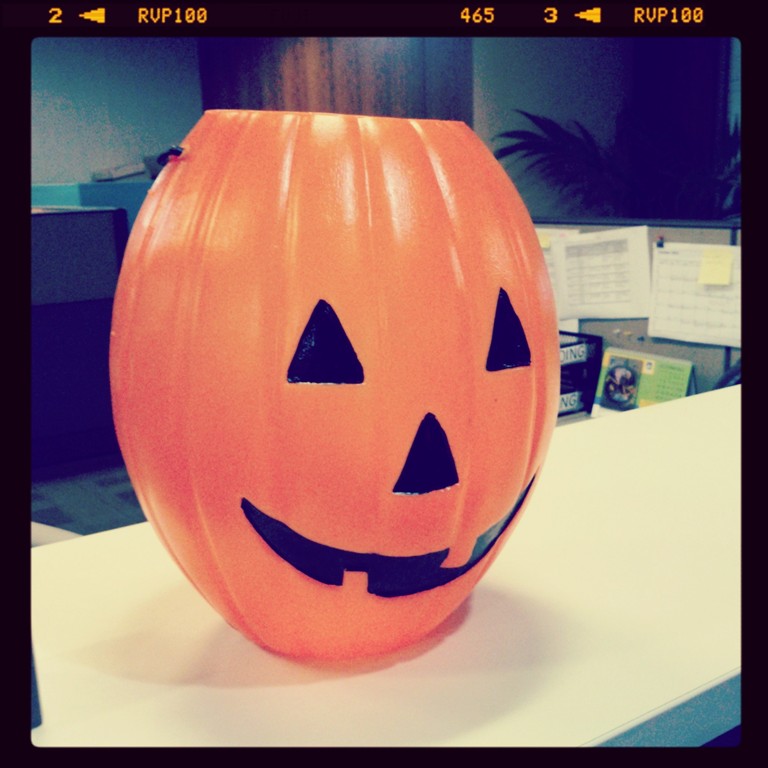 We will fill these with candies, in case a trick-or-treating happens.
We also got packs of cotton spider webs (in white, not orange or pink!) which sells at P25.00 per pack at Anding's.
My boss said our office looks so happy  and cute with the decors, which really pleased me because our theme, after all, is "Happy Halloween".   Paano magiging happy di ba kung puro scary stuff ang ilalagay namin?   
Total cost of our Happy Halloween: close to P1,000 for 35 pieces of various Halloween decorations!  Winner!
Anding's Toys Shop  |  L&J Building, Tabora Street, Tondo, Manila (Tabora Branch)  |  Telephone Nos. 245-9125, 241-9378  |  www.andings.com.ph