A few Sundays ago, AJ and I made Cheese Biscuits for breakfast, using this ready-mix flour from Mary Callender's that we bought at Rustan's Supermarket – Rockwell Branch for less than P100.00.
It was so easy to do – just whisk together melted butter, fresh milk and the flour.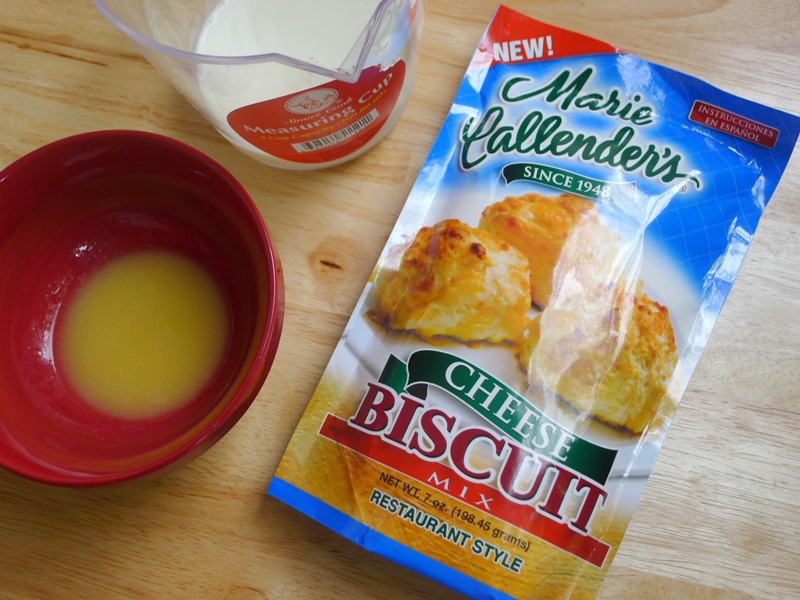 Stir in the biscuit mix until a moist dough forms.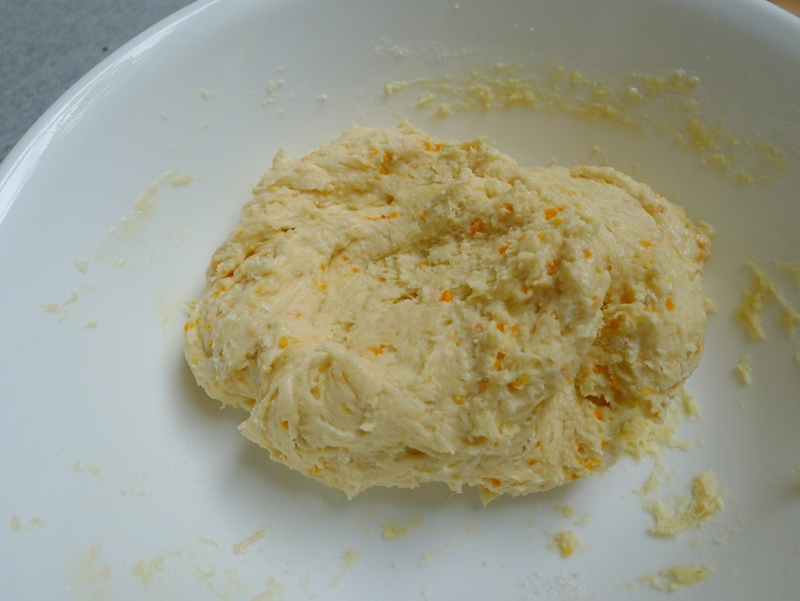 We made 5 mounds of biscuits dough from this mix, but I think we can do 10 if we made them in smaller sizes.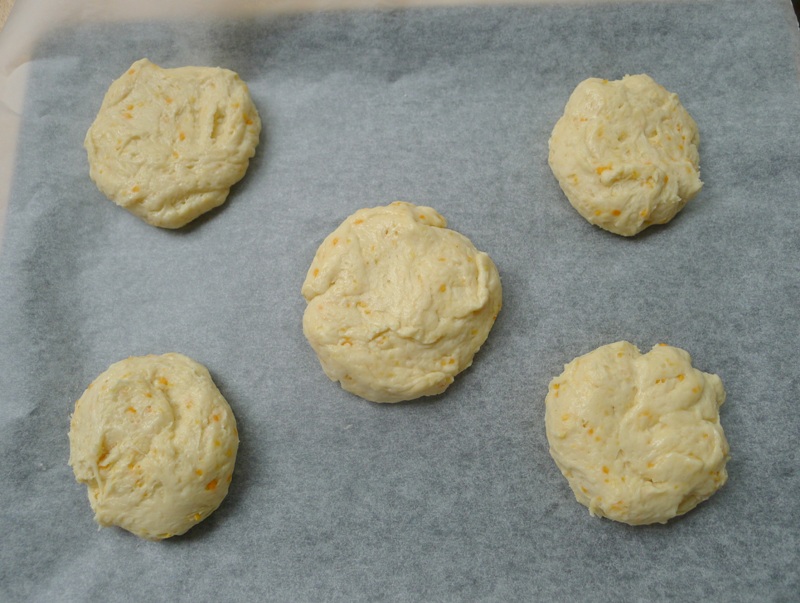 Bake in a pre-heated oven at 400 degrees F for 9-12 minutes, or until golden brown.
For a crusty golden top, brush melted butter on top of the unbaked biscuits.  In our case, we brushed the tops of the biscuits with a little milk, just like what we did with our buttermilk scones.
The finished product: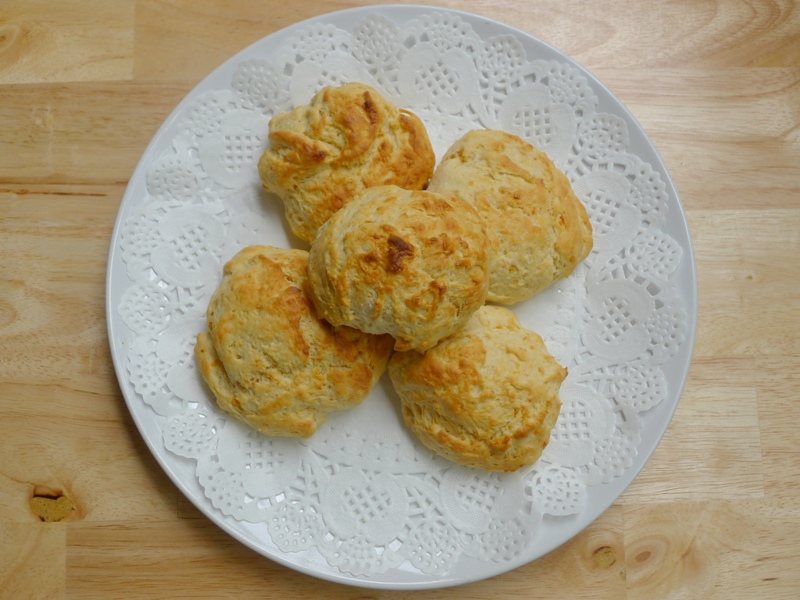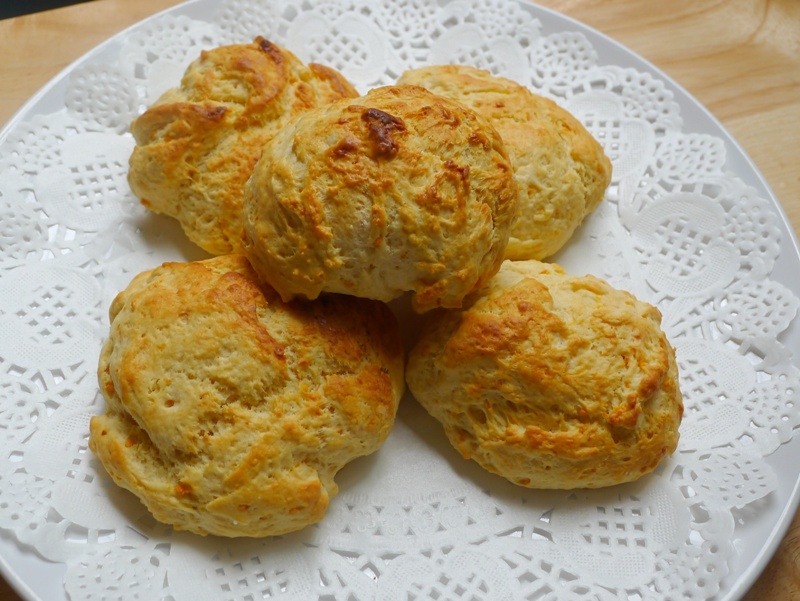 So yummy!  It's crisp on the outside and soft-chewy inside.  The buttery taste of the biscuits blended well with the sharp cheddar taste of the cheese bits.
These biscuits are perfect with sausages and eggs.  Try it for a continental-type breakfast!