I just spent 3 wonderful days in Cebu for some R&R, bonding time with my parents and brother's family (and it was his birthday last Thursday), and to attend Liam's school program (my first)!
The last time I saw Liam was in April.  Although I keep tab of all his developments (thanks to Facebook and emails), I miss bonding (i.e. playing) with him already so when my mom told me that she and my dad are going to Cebu in August for my brother's birthday, I made an impulse decision to join them.  AJ has to stay home though (because he has a scheduled training duties at work) so it was just me and my parents.
As a result, I was able to give 100% "Tita/Ninang" (Auntie/Godmother) time to Liam who's turning 3 this October but already talks and thinks like a 7-year old.
Our favorite activity together was this mix of stretching and dancing exercise that later I found out was from his favorite musical group, Hi-5.  We did this in the morning and in the evening before going to sleep.
Liam (to me):  "Ninang, you do like this… then like this…. then you do like this…. and this… and this…".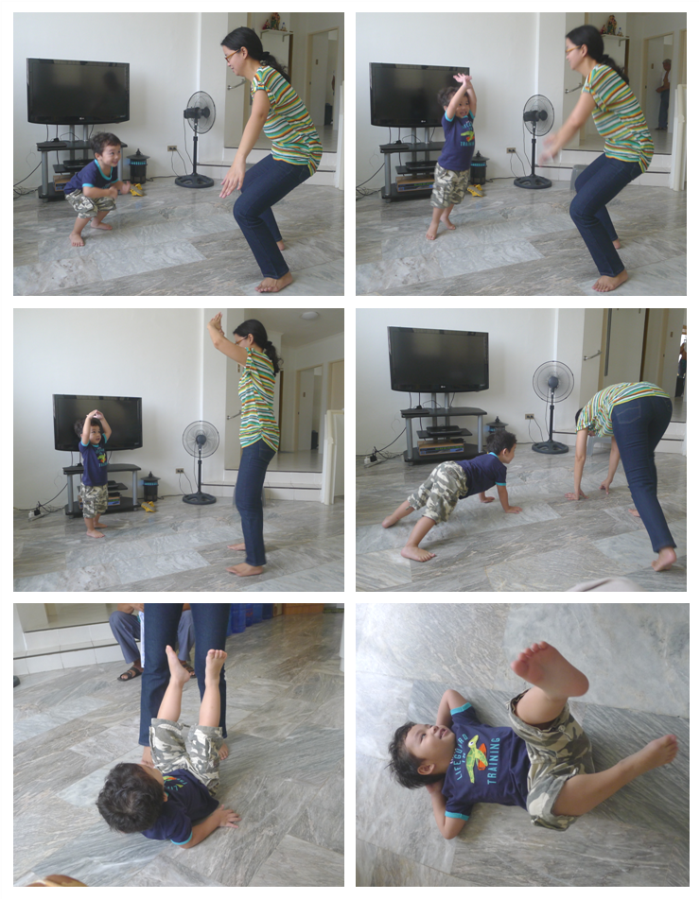 Yes, those floor dance moves are included in our routine.  Really now, if I do this everyday for a month then I'm really gonna lose those unwanted pounds permanently!
We didn't play much with his toys and the art materials I brought him.  It was really the dancing and stretching (and running around with me) that he liked best  =)
In the afternoon (after waking up from his afternoon nap), we would play with Popo (and Pipi), his pet hamsters before walking around the village.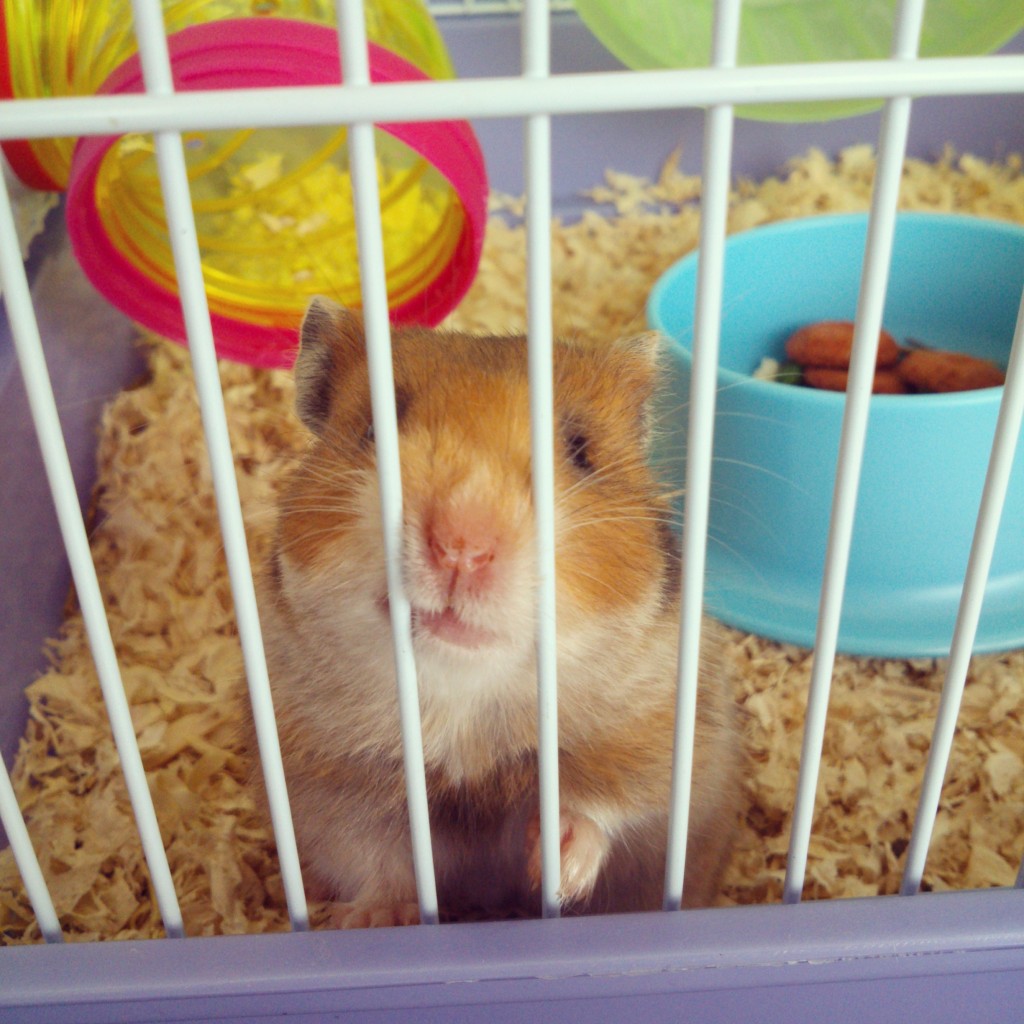 Last Friday was the celebration of the Linggo ng Wika at Liam's school, where his class danced to the tune of Bahay Kubo.  We really thought he will not dance (because last year, in this same occasion, he didn't dance at all!) so imagine our surprise and joy (and sigh of relief!) when he danced this time, and even went in the middle of the stage! (side story:  His teacher placed him at the back of the formation because during practices he was not cooperating haha!)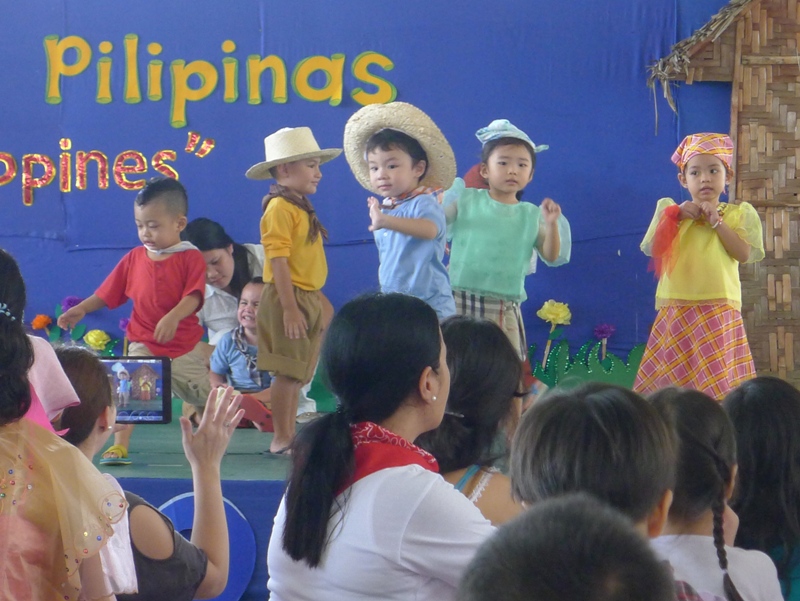 Good job, Liam!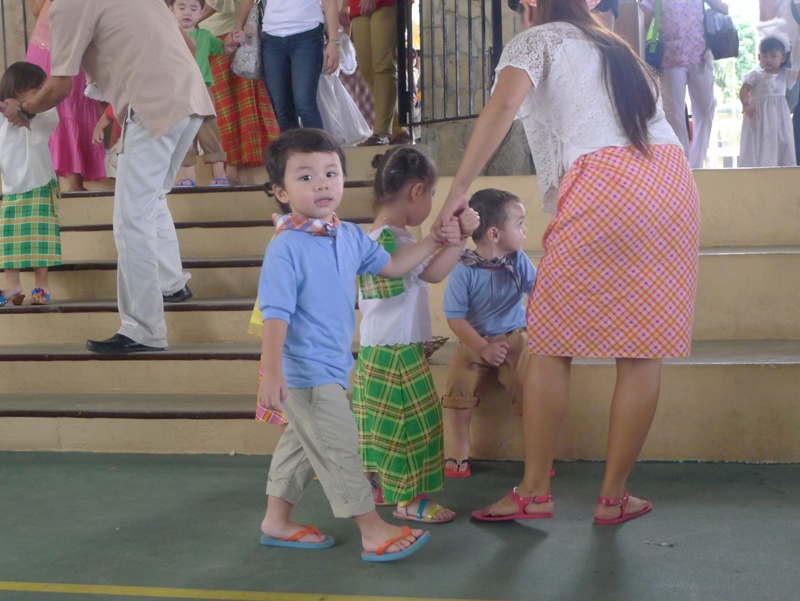 After his performance, we went to look around his school (it was my first time to see it) and I was beaming with pride when I saw his picture at the school's bulletin board.  My pamangkin/inaanak is a "Major Hunk" in this photo!  And he can do a catwalk already!  Calling SM Kids!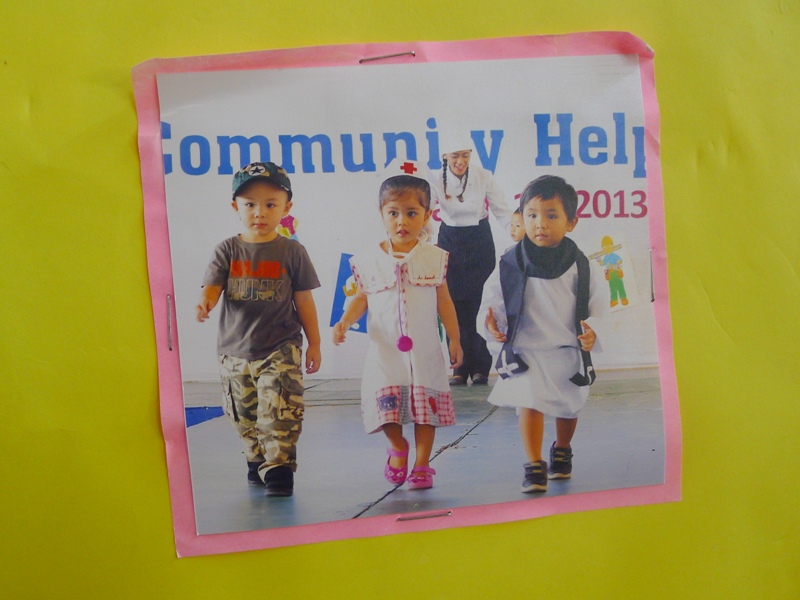 Then yesterday morning, the whole family shopped at S&R and Liam, after seeing all those wide grocery aisles, went for a run around S&R!  Poor Ate Donna (in red) has to constantly run after him hehe!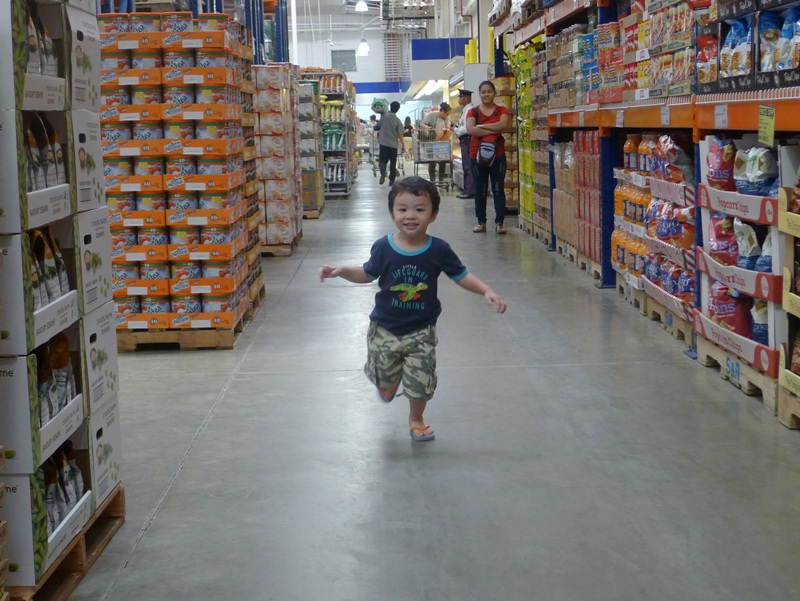 "Lola, buy me this house!"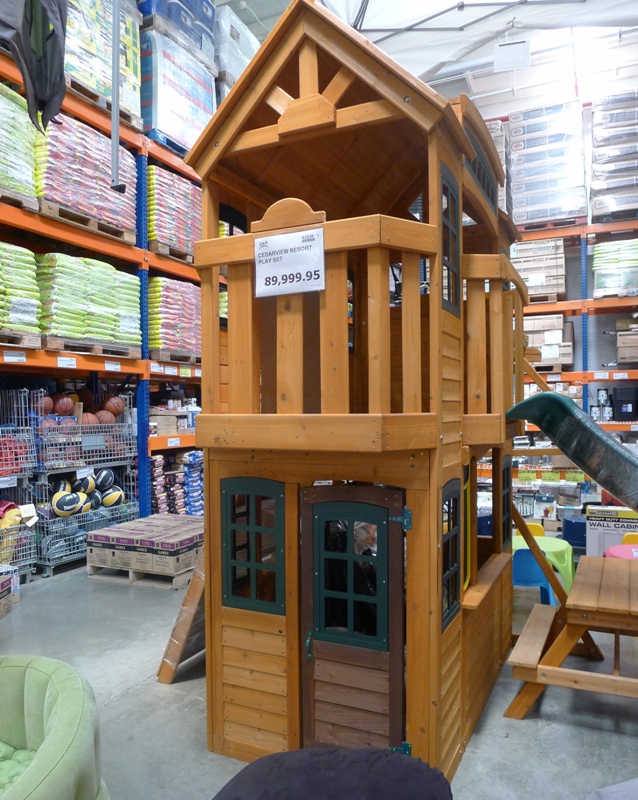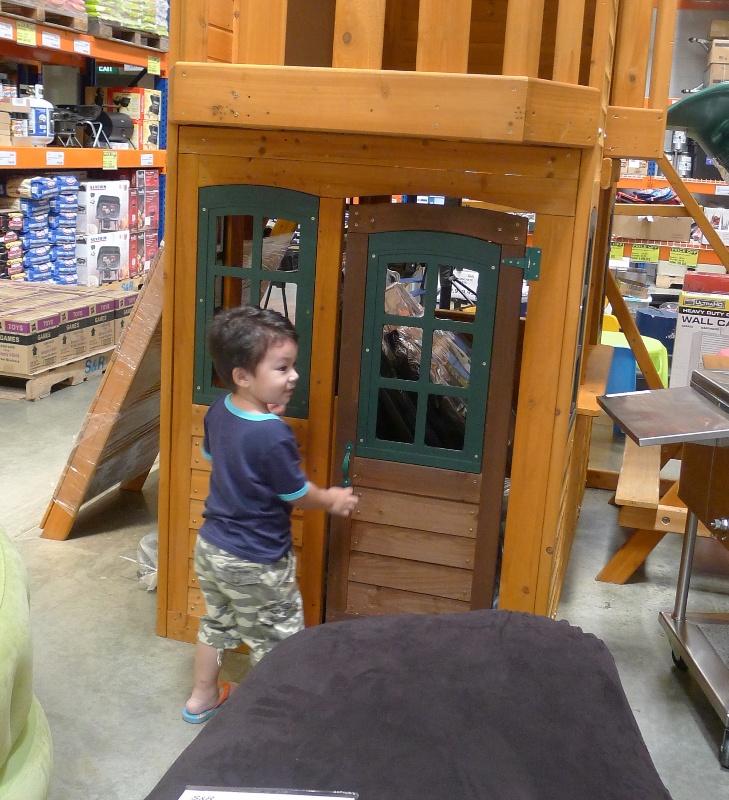 Liam wasn't afraid of spiders, not even one as big as this (daig pa ako!).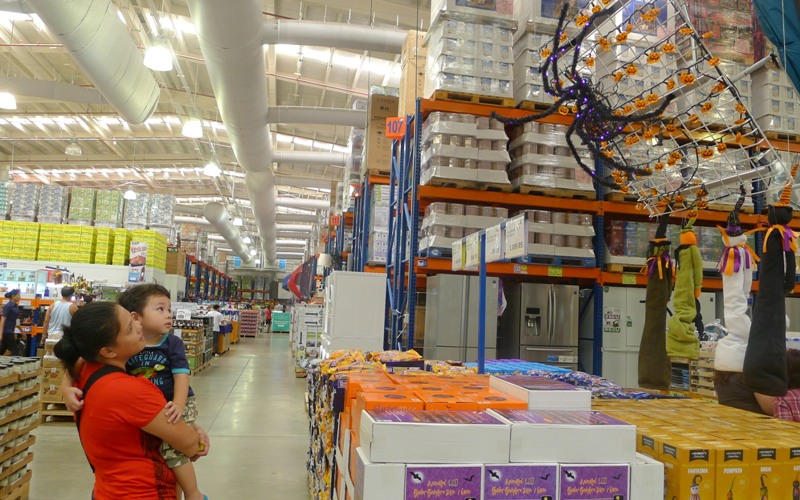 Although 90% of my time in Cebu was spent with Liam,  I was able to squeeze in some time to discover new food and shopping spots there!
Like these coffee-flavored sachets from Pan de Manila.   Sorry but I really didn't know they have these already hehe!  There's no Pan de Manila bakeshop near our place and I don't remember seeing these in the grocery  =)    I didn't try it, though.  I'm a black coffee person, through and through  =)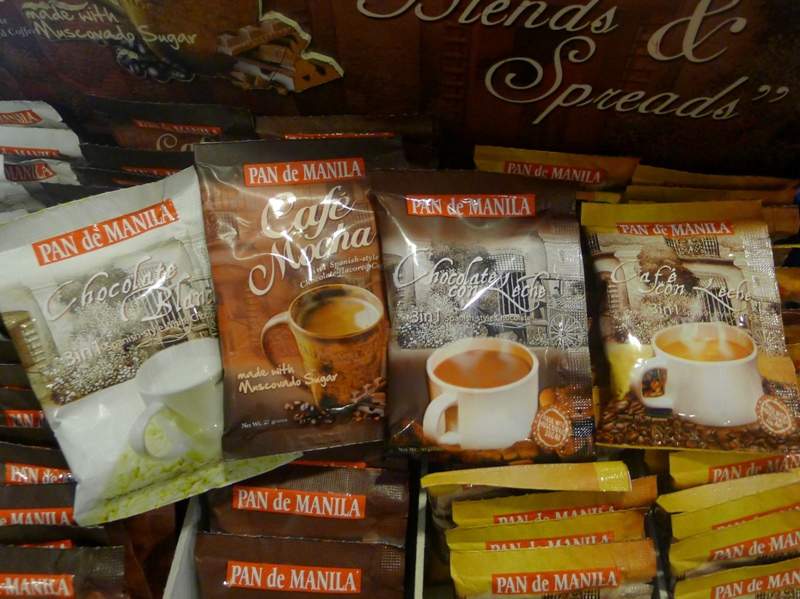 Thanks also to my mom, Ate Lilia and her hubby for accompanying me to the Carbon Market where lots of quality handicraft items are being sold.   It's my first time to visit Carbon Market but we were not able to stay long (the afternoon heat was unbearable!).  I didn't leave empty-handed, though.  I got these slipper-shaped coin purses there for a song.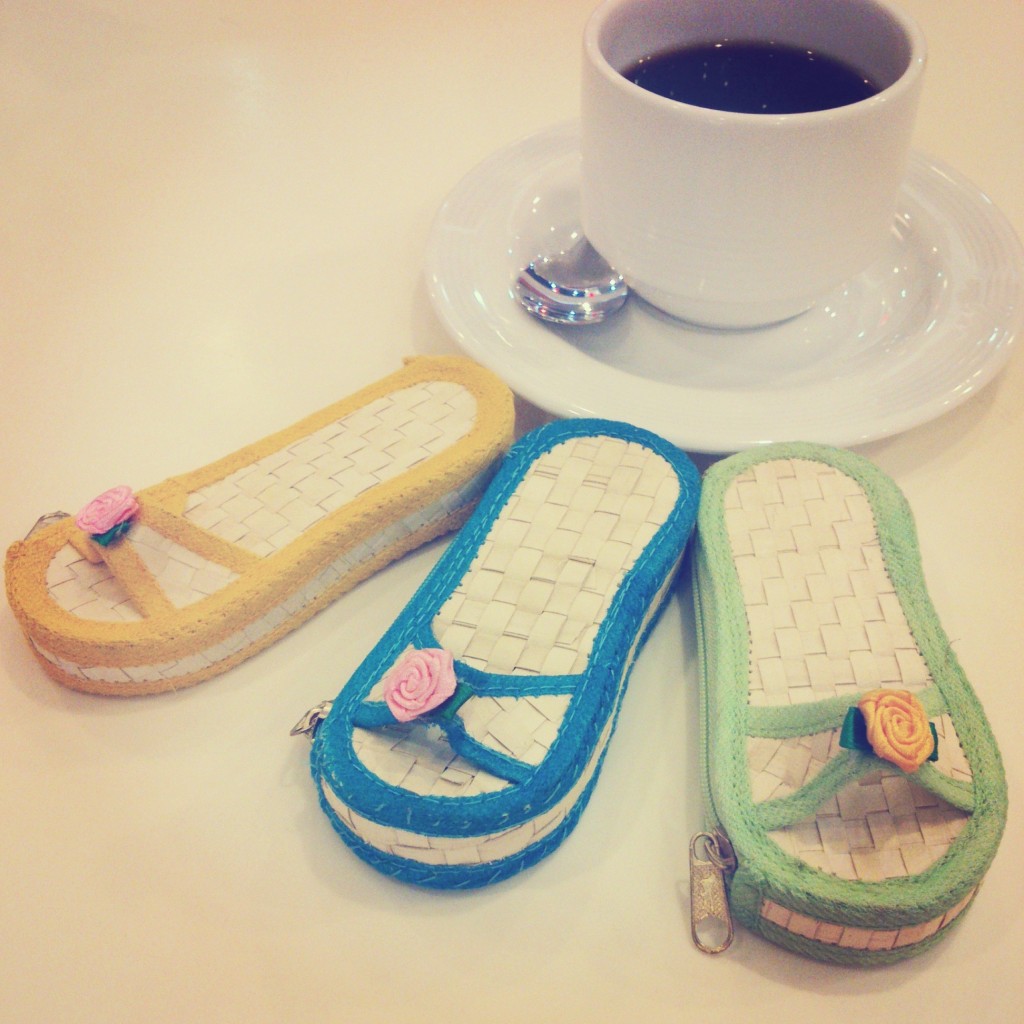 And a big thanks and hugs to my brother and sis-in-law Juvvy for taking some time out to treat me for breakfast at Tymad Bistro, where the best-tasting croissants in Cebu are made.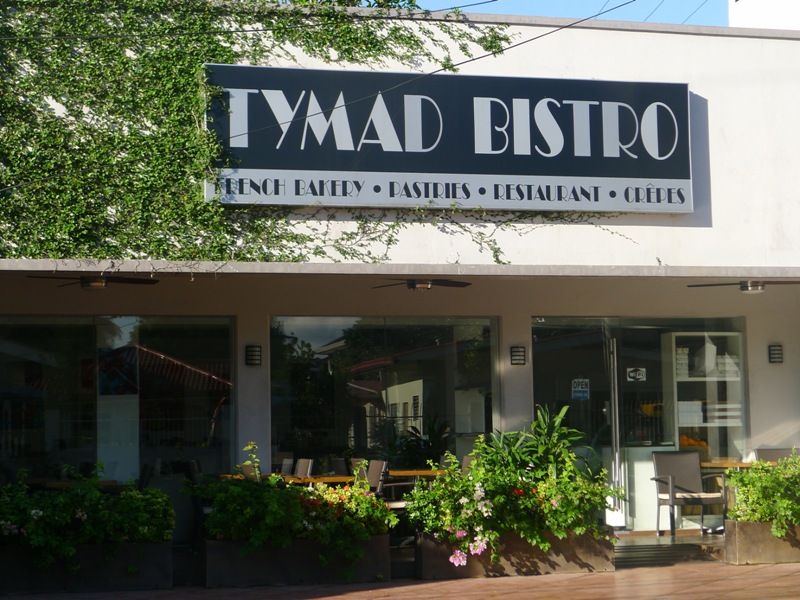 Then on to a fantastic lunch at 10 Dove Street, which is one of the "must-try" places when at Cebu.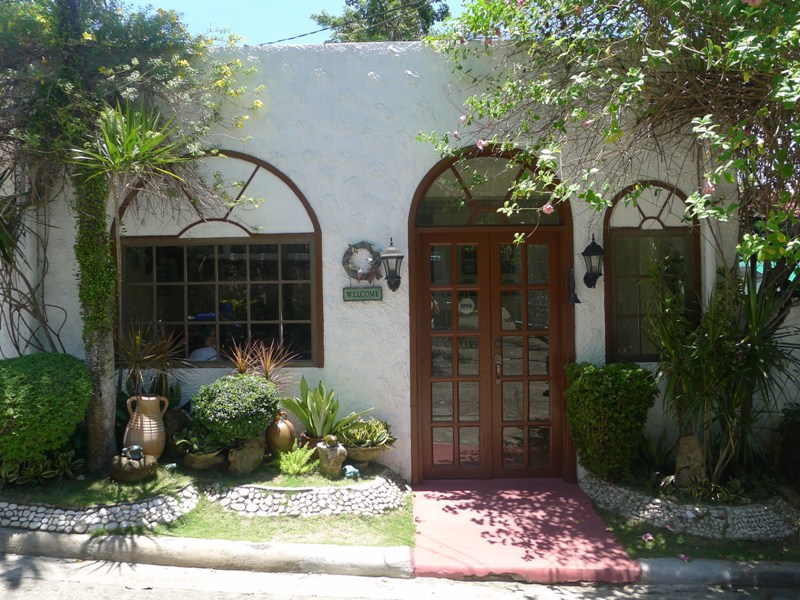 More on these lovely food spots soon!
In the meantime, it's back to work for me tomorrow.  I'm dreading the pending paperworks already, haha!  But I'm glad I took this break (in the middle of everything with deadlines).   It was so worth it!
Enjoy the rest of the Sunday, everyone!