RAQ Pensionne was our 'home away from home' during our 4-days, 3-nights vacation in Puerto Princesa, Palawan last May.  It was also here where I stayed when I first visited Palawan in 2006 – for work.  The 3-floor pension house is filled mostly with wooden furniture and this reminded me so much of my lola's house in Batangas.  That's maybe the reason why I immediately felt 'at home' when I first stayed there in 2006.
So when my travel agent asked me if there's a particular hotel I'd like to be booked in for our trip, I immediately requested for RAQ Pensionne.
I'm so glad that even after almost 7 years, it has not lost its charm on me.  It felt so good to be back!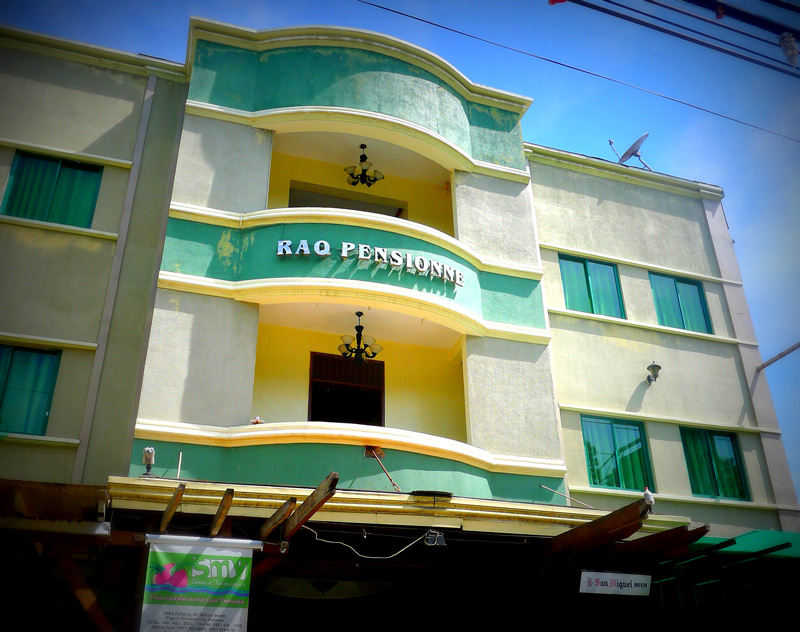 The building may be showing signs of aging already, but everything inside look and feel the same as it was 7 years ago!   I missed this place, really!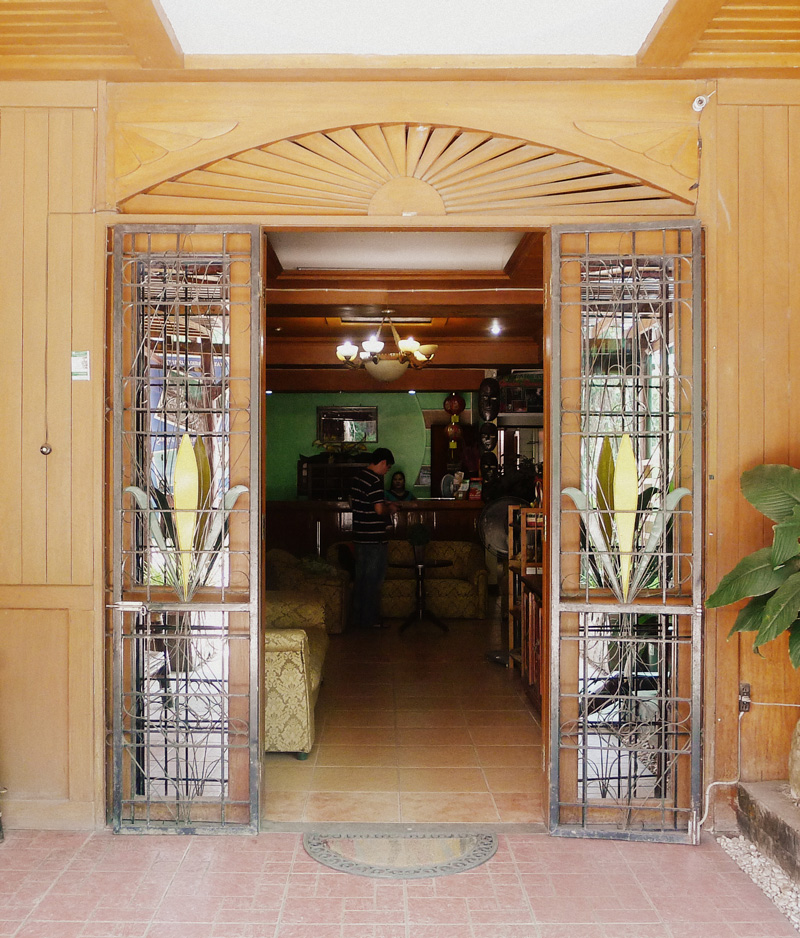 Since it's only me and AJ in this trip, I got us the standard room (read: cheapest room) that costs only P1,250 per night.  That rate includes airport transfer (to and from the hotel) and complementary breakfast.
Here's our room.  Everything was neatly arranged, clean and smelling good.   The floor tiles were squeaky clean too; I was walking barefoot inside this room.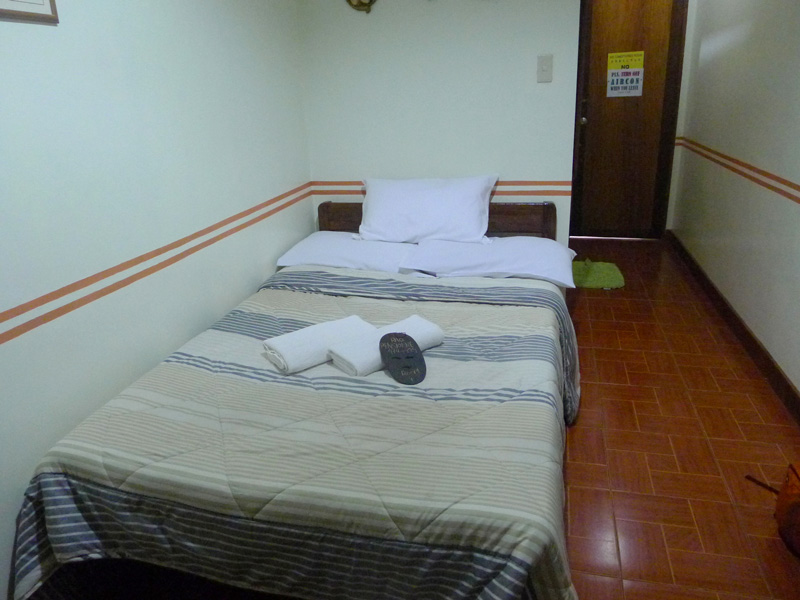 Our room key chain.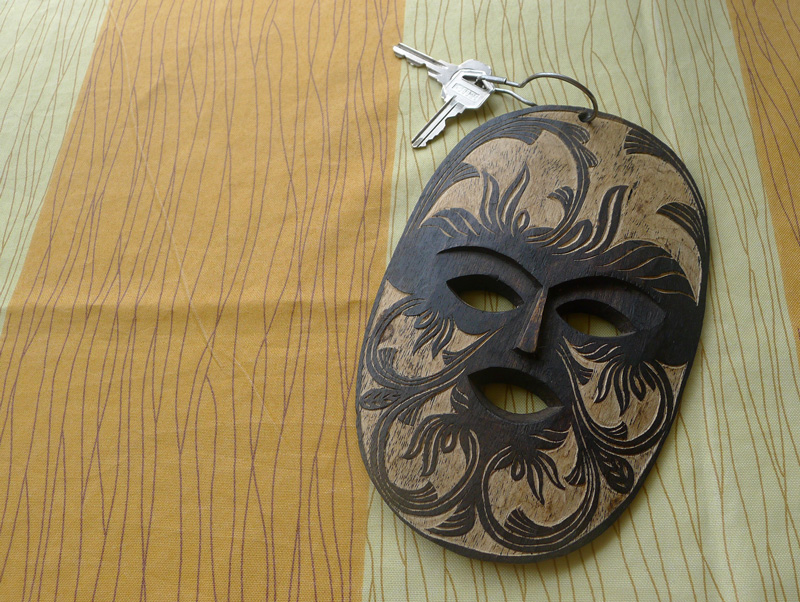 The only down side here was the bad lighting.  I find it dim talaga and not good for reading.   Thankfully we brought our Samsung tablet with us so I read my eBook instead.   There's also free wifi  available and this enabled me to post pictures of our day's travel and food adventures over at Instagram and Facebook  =)
And because the place is kinda old already, do not expect sophisticated air conditioners.   The one in our room is manually operated and while AJ thought it doesn't cool fast enough, I have no problem with that especially since I cannot sleep well in a super cold room.
Beside the air con is an open cabinet where we hanged our clothes and kept our bags.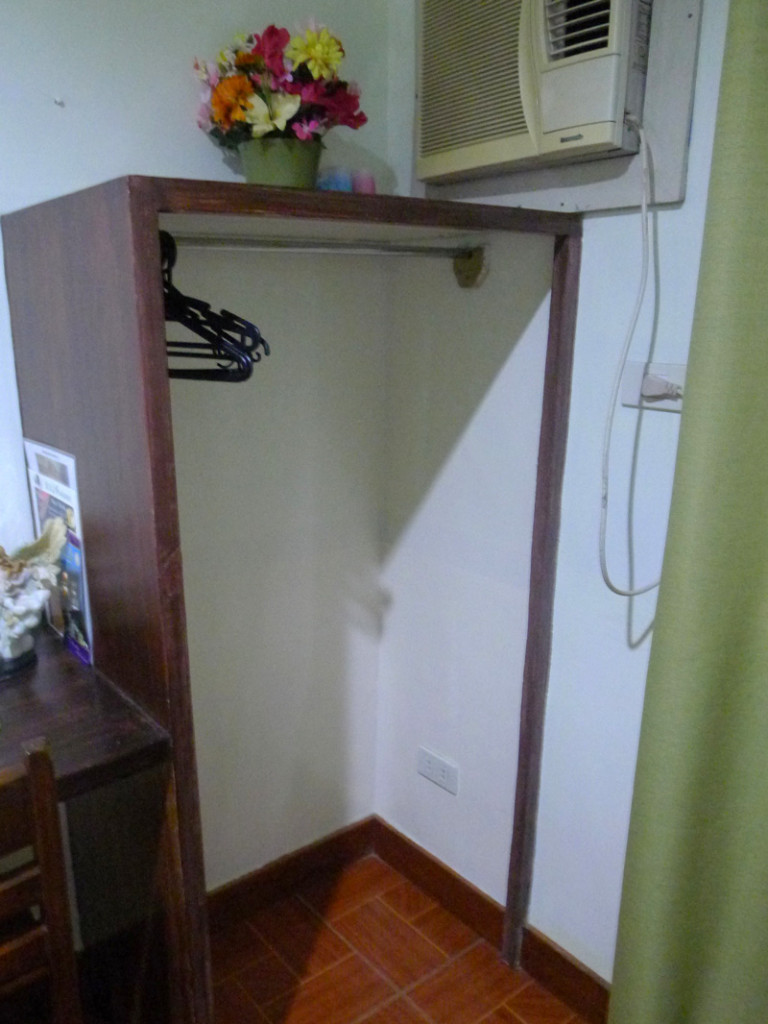 I wasn't able to take pictures of the bathroom because it's actually very ordinary.  But it's big, immaculately clean and all bathroom essentials like soap, shampoo and towel are already there.   Perfect for backpacker travelers.
A little advice, though:  properly seal all food inside your room.  We found some ants at the side table next to the open cabinet looking for food,  so all our food stuff were sealed in plastic bags.   When we reported this to the front desk, our room was thoroughly cleaned the following day (the day we went to Underground River), and even our bedsheets were changed even though we did not request for that.  Nice!
Now, let me show you my favorite spot at RAQ:  the hallway.  It is filled with tables and chairs because this is where room-serviced meals and complementary breakfast are served.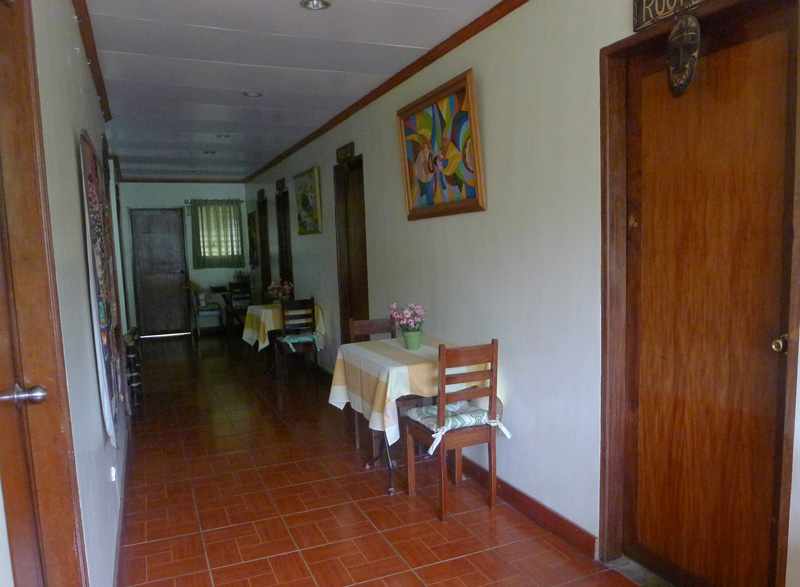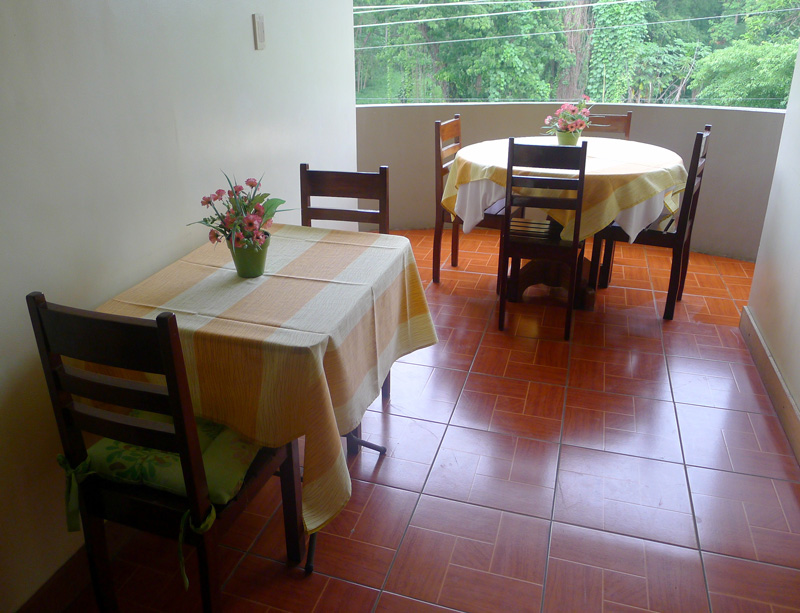 A typical breakfast at RAQ:  Lamayo goodness!  This is the reason why I gained a few pounds after our trip hehe!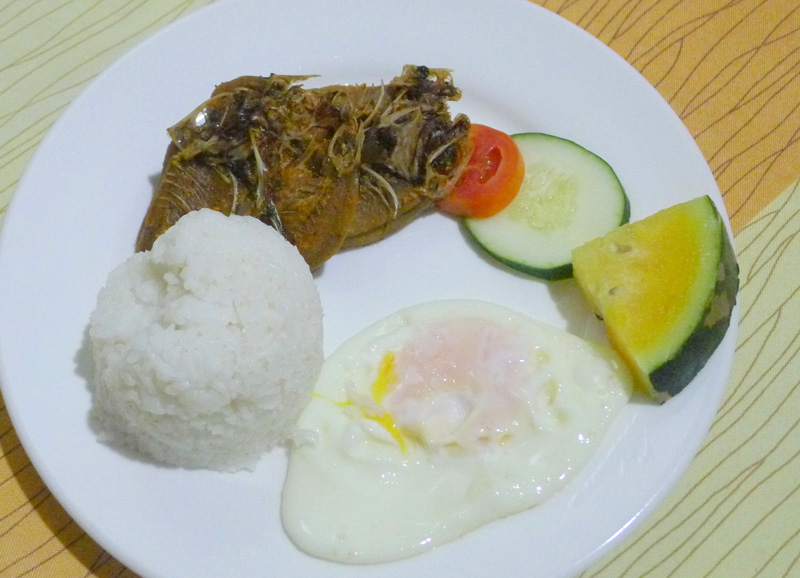 You must have noticed the dim light again in my breakfast picture.  That's because we had this one very early in the morning and the sun was not yet up then, hehe!   And this is what I also miss about RAQ:  filling breakfasts that are always served on time.    Kudos to the very helpful and courteous Front Desk staff at RAQ Pensionne who did not only make sure we have hearty breakfast every day, but that we'll never be late in our group tours by reminding us, without fail, of our pick-up time the following day.
It was these little gestures that made our stay in Puerto Princesa extra pleasant and hassle-free.   Our stay at RAQ Pensionne was in great contrast to our experience at Dream Native Resort in Bohol last year where we paid more than twice the price at RAQ, and yet got lousy treatment.
RAQ Pensionne |  Malvar Street, Puerto Princesa, Palawan  |  0917-5821999  |   http://www.raqpensionne.com/