I've seen the Underground River during my first trip to Palawan in 2006.  But I have no camera back then so everything I remember about our exploration trip at the subterranean river I've committed to memory.
That's why I made sure to include the Underground River trip at our tour package in Palawan.  Since Underground River (more formally called as "Puerto Princesa Subterranean River National Park") has been named as one of the New 7 Wonders of Nature, it has limited the number of tourists in its daily trips and you also have to get permits in advance.  No walk-in tourists are allowed anymore.
The Underground River is located in the Saint Paul Mountain Range and will be reached with a short boat ride from the town of Sabang.  The road trip to Sabang from Puerto Princesa City is about 2 hours.  AJ and I were picked up by our tour guide at exactly 6:30 a.m. and we were joined by a family of 6 (which includes 3 kids) with their 2 friends in the trip.   Am glad the kids slept throughout the trip (hehe!), allowing me to catch up on my sleep too.
We made a stopover somewhere in the middle of our road trip at this quaint carinderia (canteen) with a souvenir shop beside it.   Because AJ and I already had our breakfast at the pension house where we are staying, we just looked around the souvenir shop.
In there we found these wonderful wood-carved home decors that are made by the locals: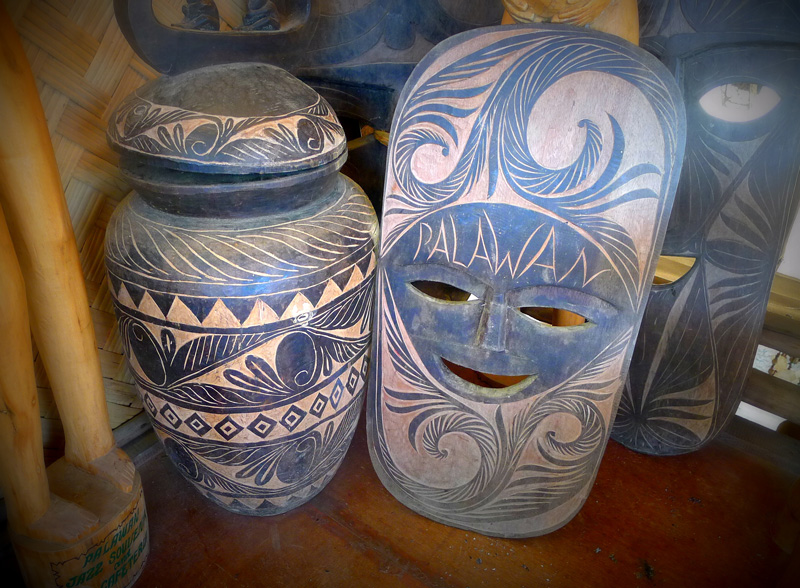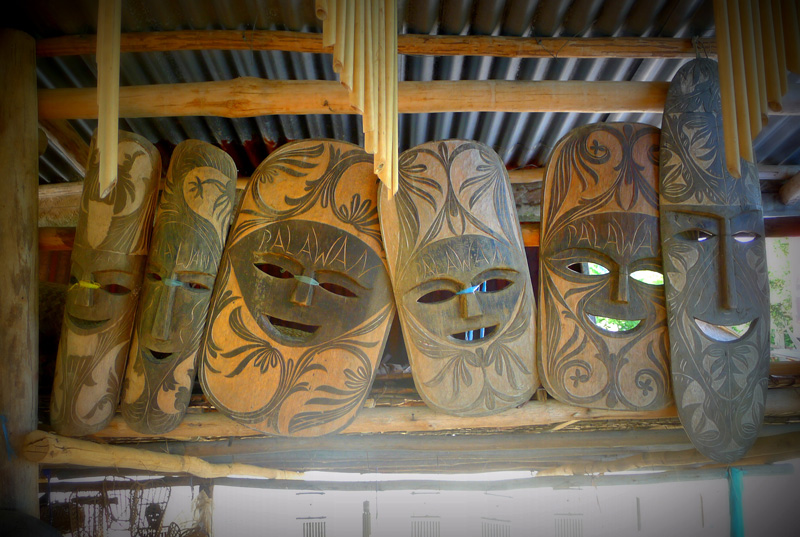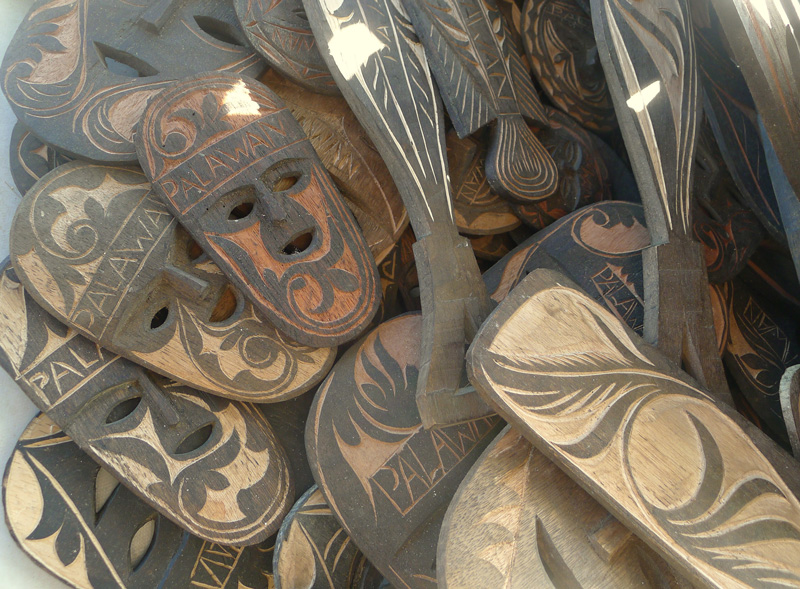 Perfect (but heavy) as a mask hehe!  Oh, I had my shirt custom-made at 908 LRC 908 Market Mall (where I also found my pearls) especially for this trip.  AJ has one too but in different design.  =)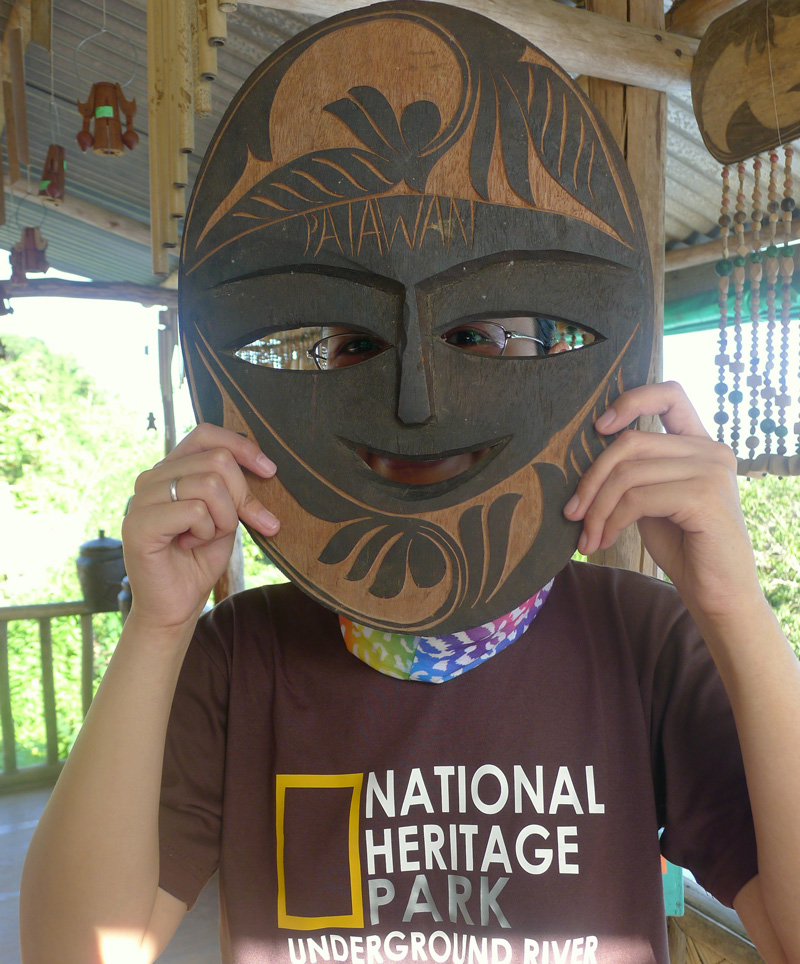 From Sabang, we rode a banca going to the Underground River.  The boat trip took not more than 15 minutes.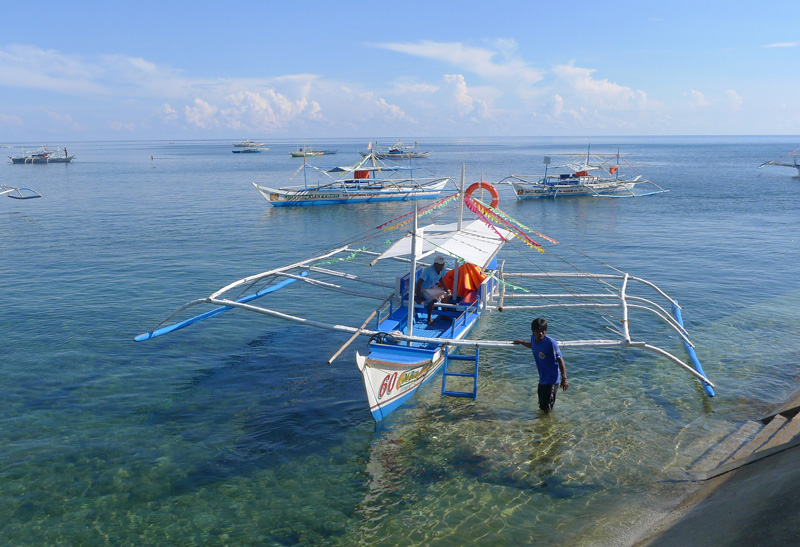 The picturesque Saint Paul Mountain Range that houses the Underground River and our docking area: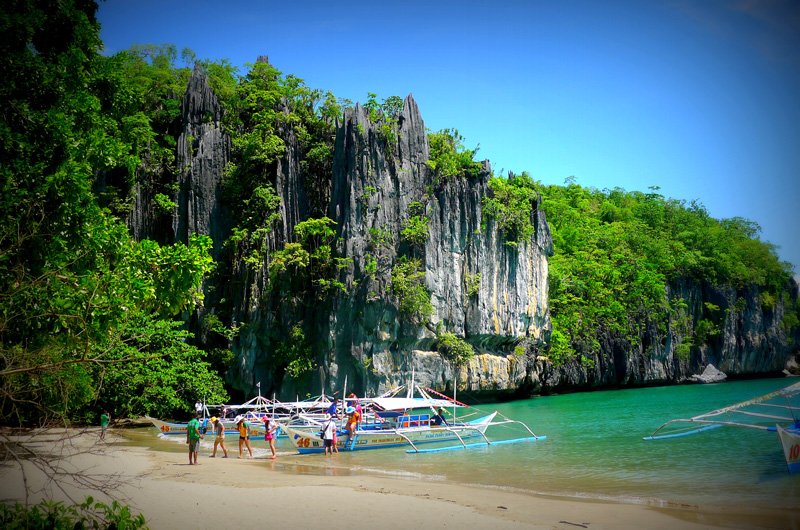 Finally we're here!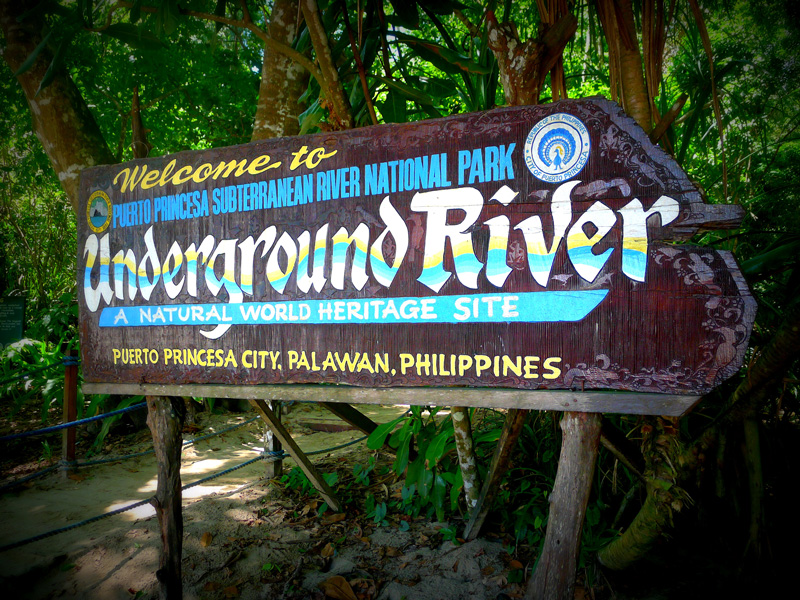 We have to wear life vests (and hard helmets) the whole time we were in the paddle boat that took us on a 1-hour tour of the subterranean river: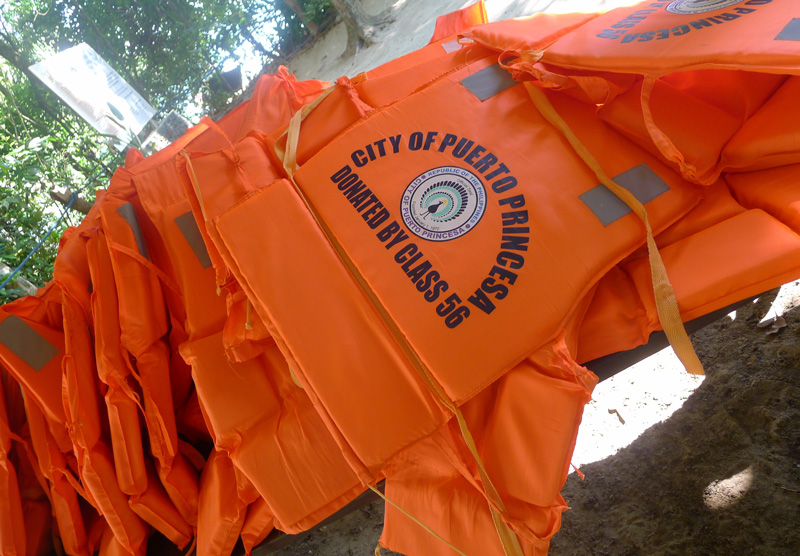 View of the cave's entrance.   The 3 kids in our group are already excited to see the bats that inhabit the cave.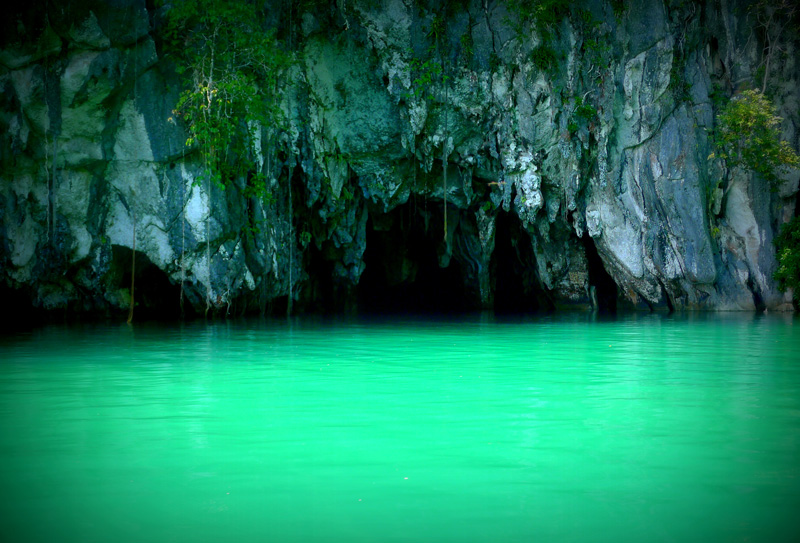 Our magical mystery tour of the Underground River: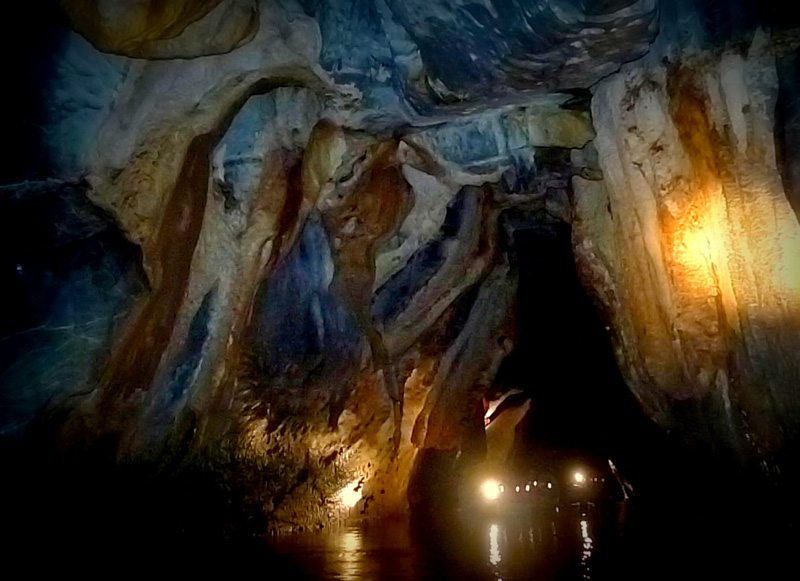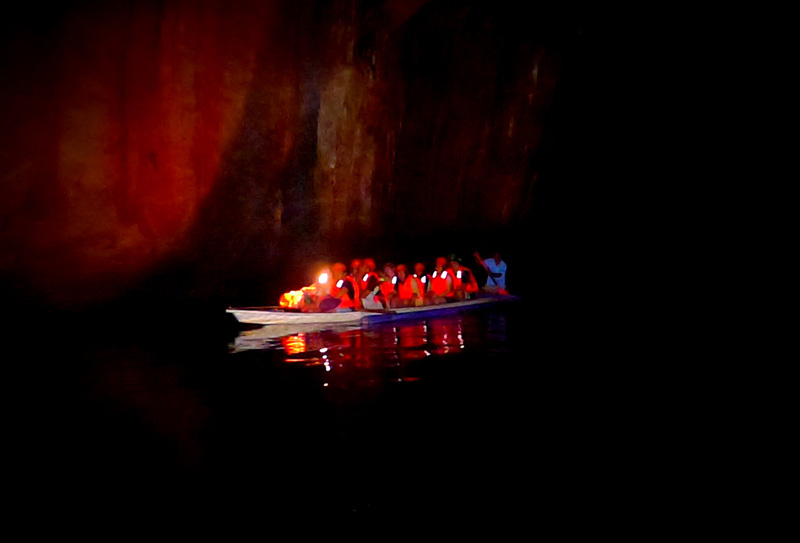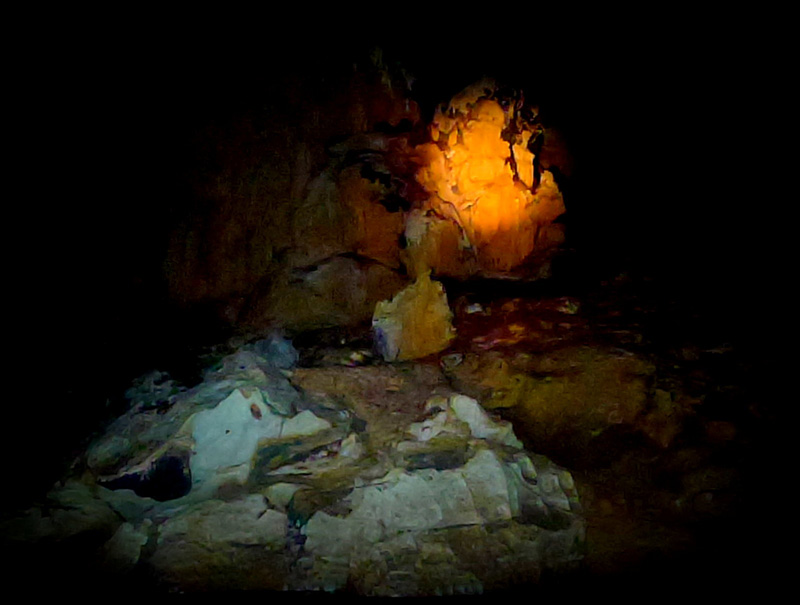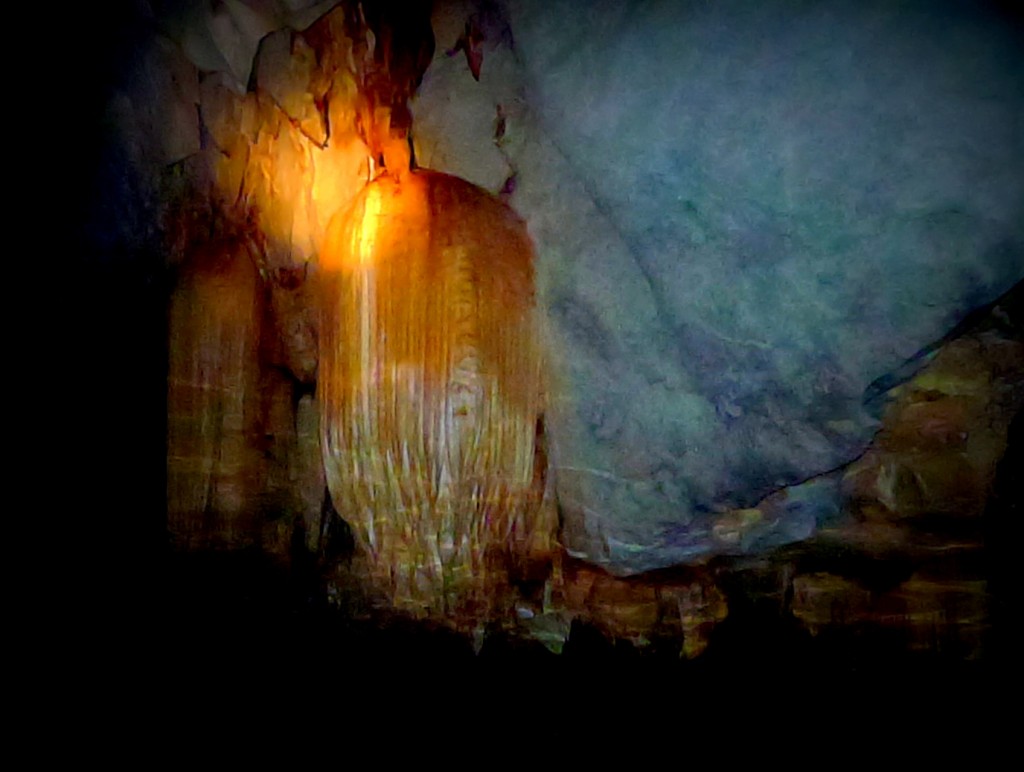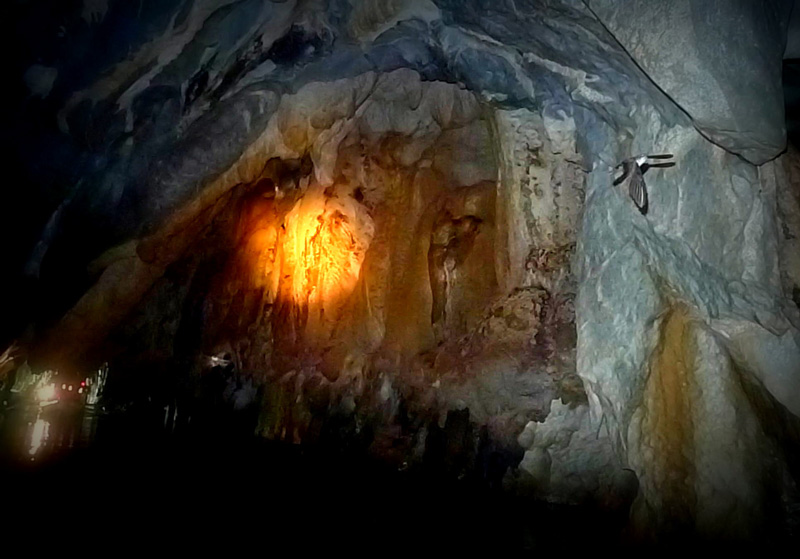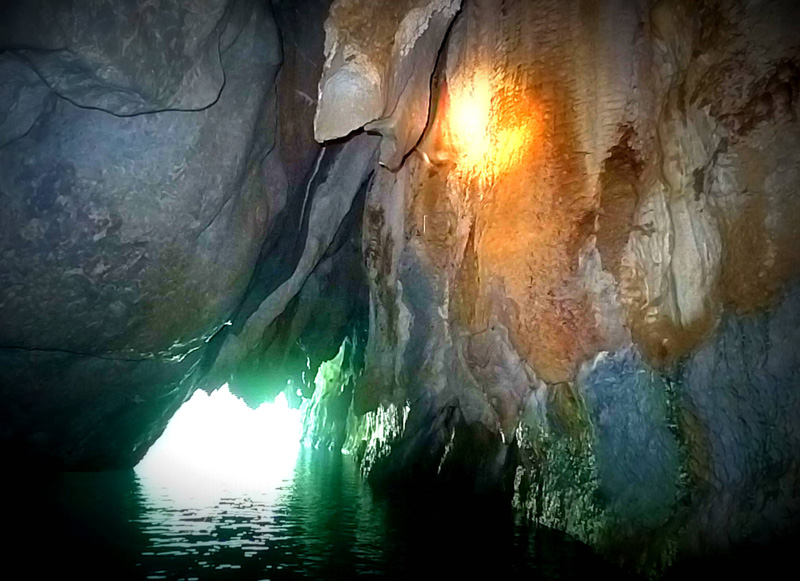 The tour was an entertaining one as our tour guide / boat man names the different formations of stalagmites and stalactites to be found inside the cave.  At one point, we are seeing the Bat Cave, the scene from nativity, mushrooms, and many others.   We weren't able to see flying bats though, just swiftlets (you will see  one in the pictures above).
A distinguishing feature of the river is that it winds through the cave before flowing directly into the South China Sea (from Wikipedia).   Amazing, isn't it?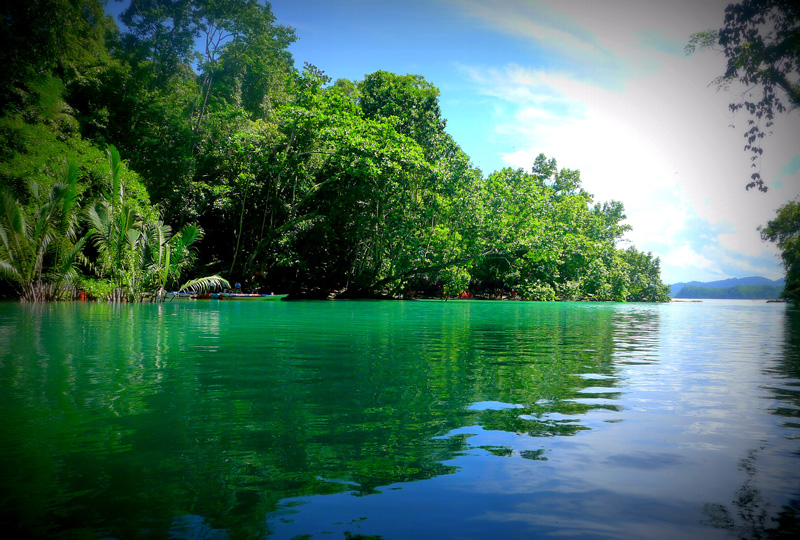 After the river tour, we were given free time to explore the area, with monkeys, birds and reptiles freely roaming around.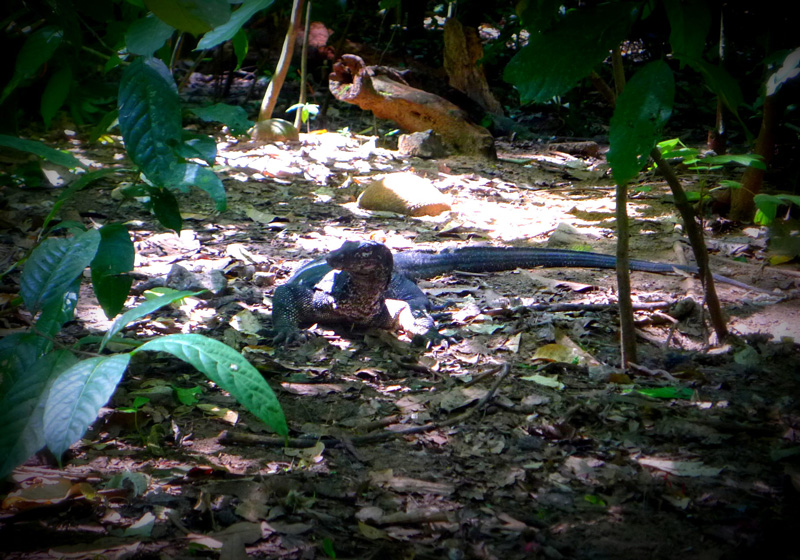 I love it here!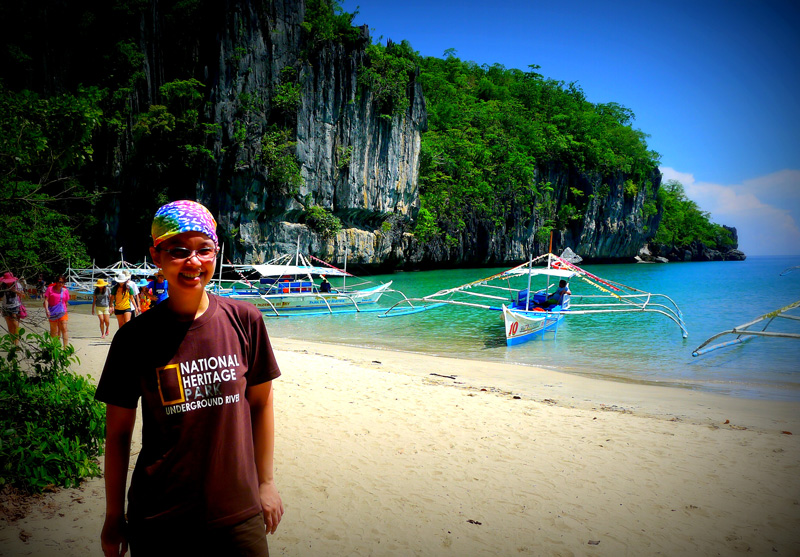 With Ms. Maricon, our tour guide of the day and Ralph, the precocious boy who joined us in the tour: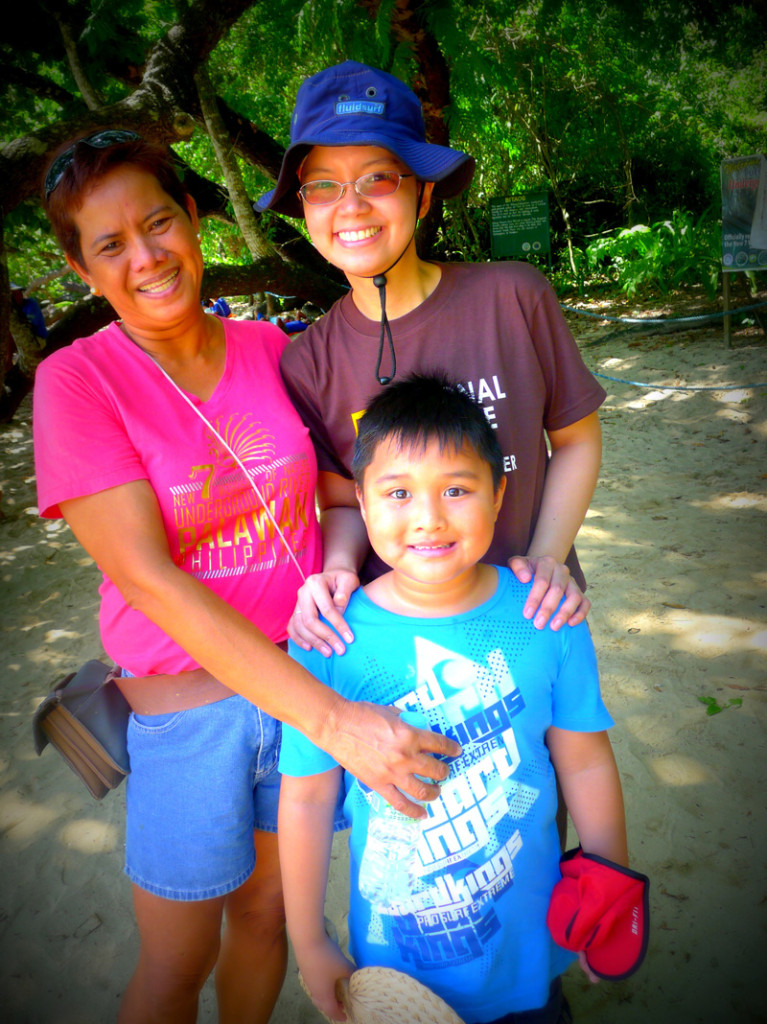 We went back to Sabang by boat and were treated to a buffet lunch upon our arrival.
AJ and I had a truly wonderful time in this tour which gave us an opportunity not only to explore one of the new 7 wonders of the world, but to be witness to the miracles of  nature.   We were also very happy to be in the company of Ralph's family who's very nice to us and even treated us to a very refreshing buko shake after the tour   =)
What magical and happy tour it was!   Definitely one for the books!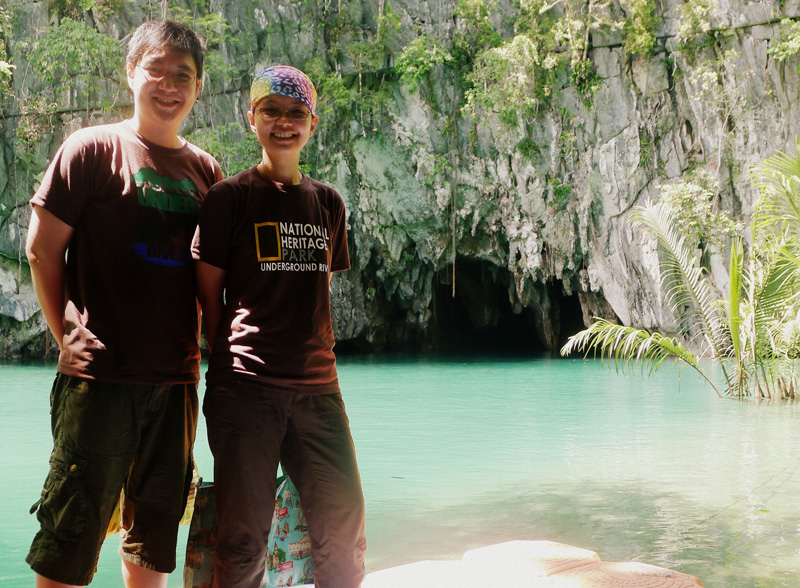 Discover Palawan's Underground River.  Visit their official webpage for helpful details and booking schedules.