This week is going to be an exciting one for AJ and me.  We're going to fly to Puerto Princesa in Palawan for a much deserved R&R.   We were finally able to get cheap airfare tickets from Cebu Pacific last February and we scheduled our trip in time for our 2nd wedding anniversary  =)
The last time I was in Puerto Princesa was in 2006 (for work and leisure) and I had so many fond memories of the beaches, restaurants and tourist spots we've been to.  I know the fun is going to be double this time because (1) my trip this time is purely for vacation, (2) I'm traveling with AJ (it's his first time in Palawan) and (3) I know where to buy the Palawan pearls na!  I'm keeping my fingers crossed that I'll be able to find the gold pearl varieties that Palawan is known for, and at a price that I can afford.
We have started packing today the stuff we're going to need in our 4-days, 3-nights trip (we're leaving Friday and will be back Tuesday next week).   We figured that since we'll be reporting to work until Thursday, we might not have the time anymore to double check everything.  So  better be packed now than cram on Friday morning.
Below are some of the stuff I'll be bringing with me: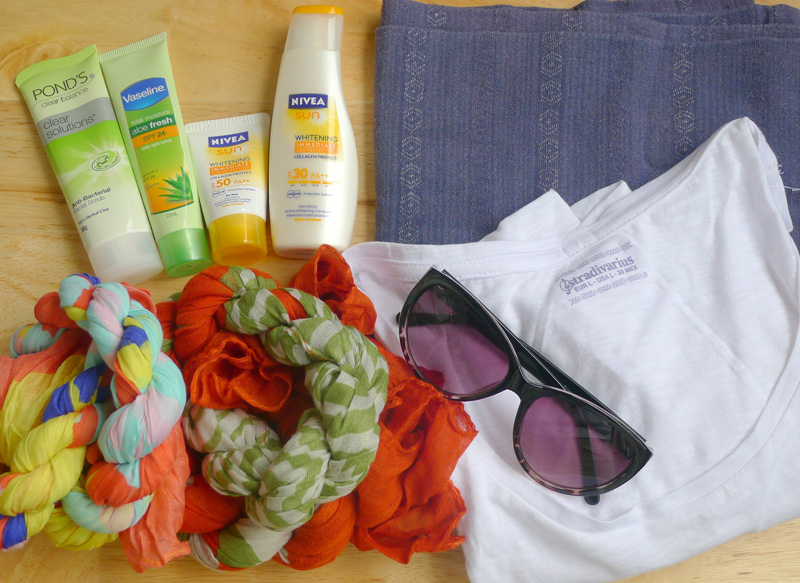 The blue cloth in the upper right corner is a vintage "malong" pants that I bought in Bangkok in 2005.   The fabric has since faded but it's super soft to the skin so I'm keeping it to this day.  The white tee is newly-bought at Stradivarius, one of the newly-opened boutiques at the newly-renovated Glorietta 2.
I'm also bringing scarves with me to serve as my robe, top cover, head cover, cape or bag.  I got these colorful, crumpled scarves at Greenhills for only P100.00 a piece (can't make anymore tawad below P100.00 hehe).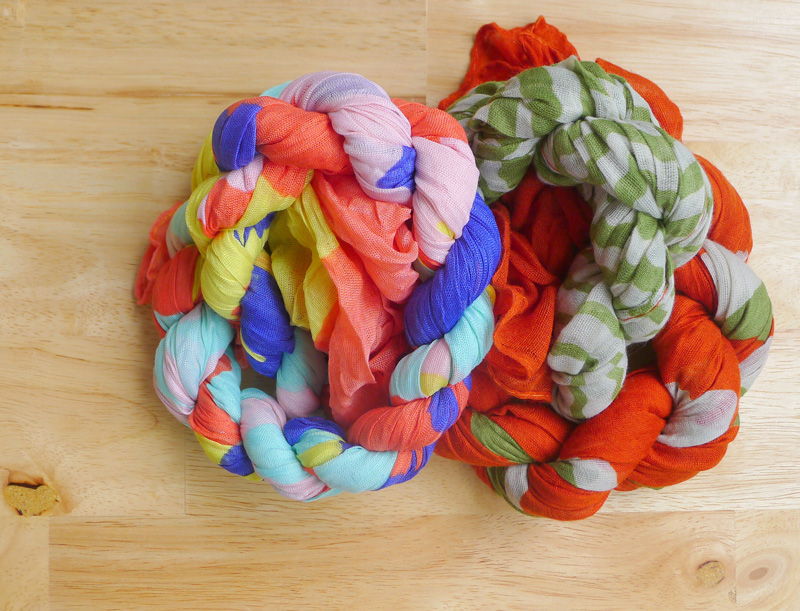 My skin essentials for the beach trip:  Pond's Anti-Bacterial Facial Scrub to clean the face and Nivea Sun face lotion (with SPF 50 PA++) to protect it from harmful sun rays, and for the body Nieva Sun body lotion (with SPF 30 PA++) and Vaseline's Aloe Fresh lotion as my cooling after-sun lotion.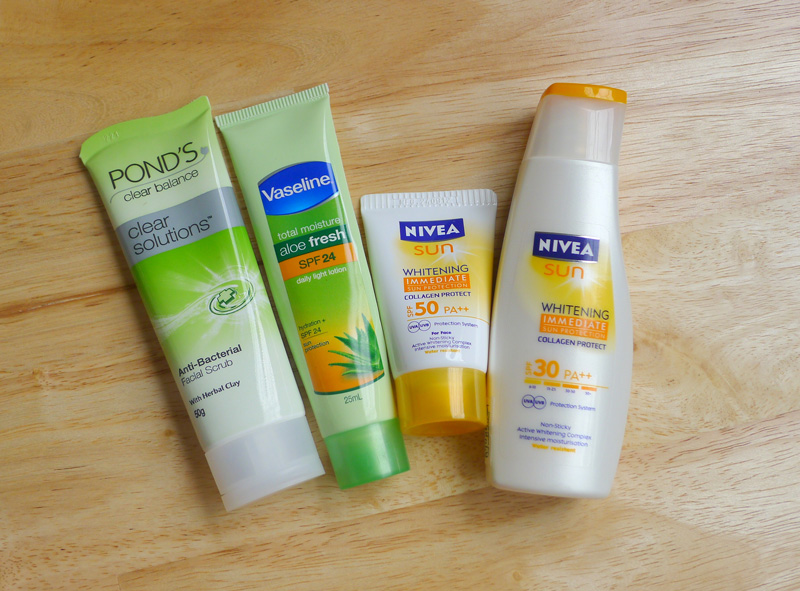 I didn't plan on buying some protective sunglasses but I couldn't resist getting this one at the Landmark under the brand name Hawaiian Sun.  The plastic frame looks sturdy and the design is perfect for my round-shaped face.  It also has polycarbonate lens with UV 400 protection.  The price?  Only P249.50!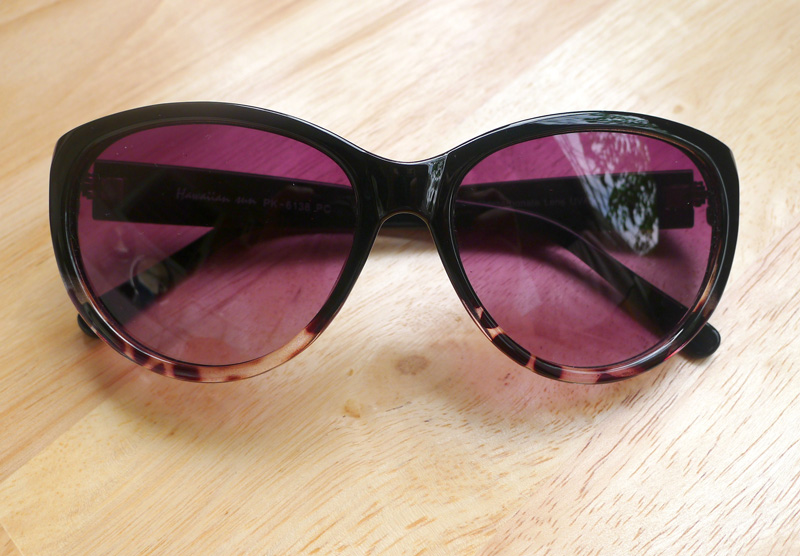 Not in picture are my swimwear (not picture-worthy, haha!) and my beach bag.  I'm actually still deciding on what beach bag to bring.  It's a toss between the Cath Kidston PVC bag (mainly because it's water-proof) or this satchel-type canvass bag that I got as gift last year because it's light.  I wish I've kept some of the native bags I bought from Naga last year but they all have been given away as gifts to my US-based aunties who were here last year.   Oh, how they love those bags.  My mom said they wanted more of those and they've actually asked her when I'll be back at Naga hehe!
Anyway, if I still can't decide by Thursday then I'll just bring the 2!
For now, all I could think of is our upcoming weekend in this paradise (photo source here):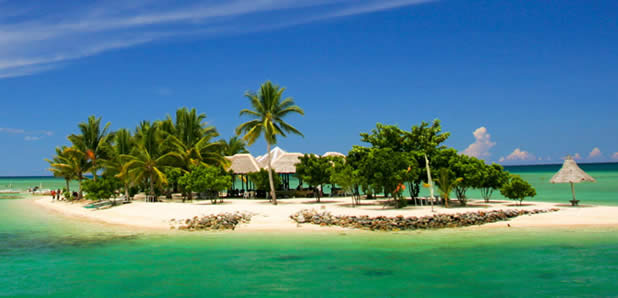 Can't wait!