NOVICA, the online shop with largest collection of artisan handcrafted jewelry, including pearl, turquoise and handmade silver treasures is now a site partner of The Bright Spot.   I fell in love with their jewelry collection the first time I saw them and I know you would too.  And for something that's handmade, they're not that expensive.
Below are some of my favorites from their vast and organized catalog: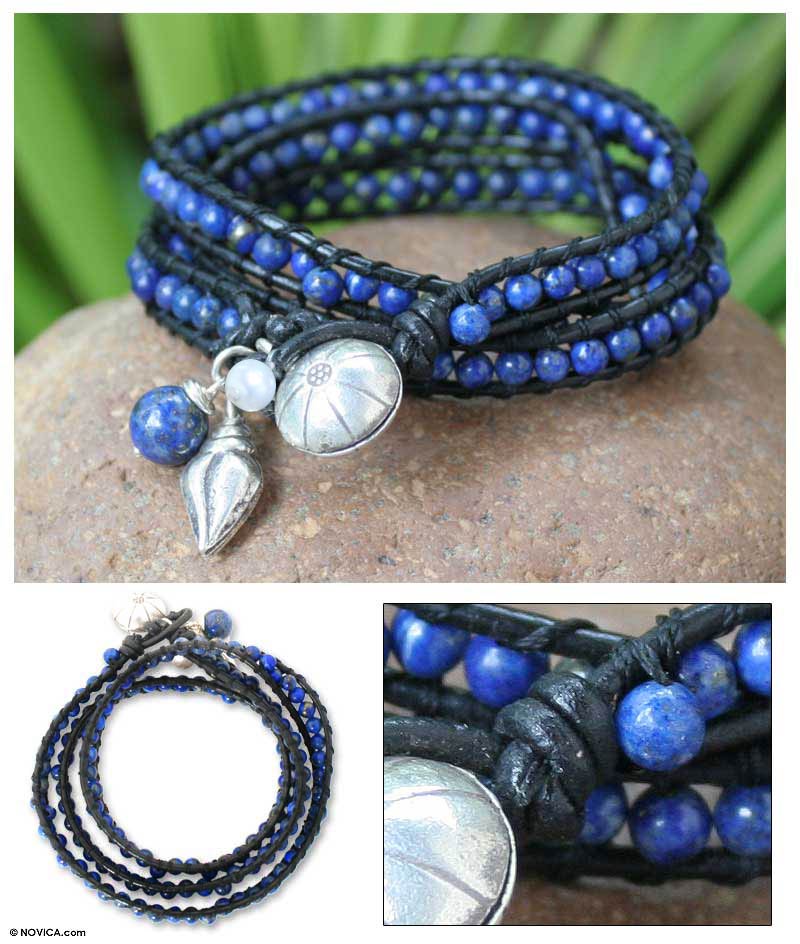 Leather and Lapis Lazuli wrap bracelet (Thailand).  This stunning wrap bracelet combines the timeless allure of hill tribe jewelry with a bold sense of originality. Crafted by hand, the designer Panapha tied glowing lapis lazuli into a sleek leather strap designed to wrap around the wrist as desired. The clasp features magnificent Karen hill tribe silver motifs, which include a flower and a shell. Another lapis orb escorts an iridescent pearl.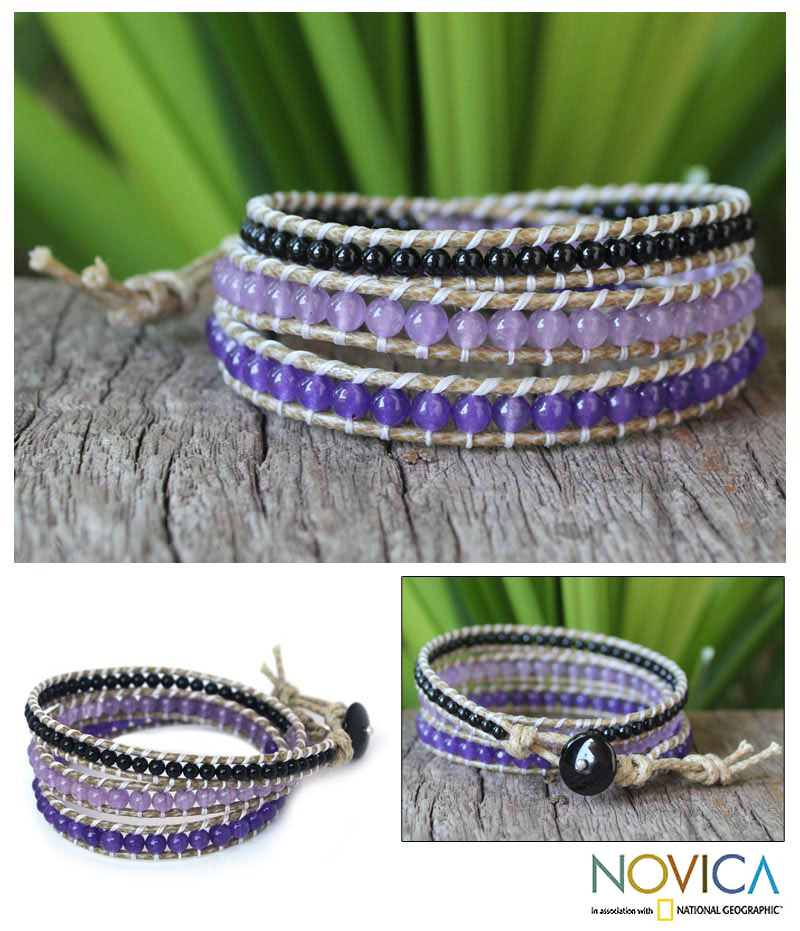 Agate Wrap Bracelet (Thailand).  Gemstones conjure a garland of wisteria in the shadows. Made by Thailand's Siriporn, this design wraps three times around the wrist. The bracelet features dyed quartz, onyx and silver findings, and closes with a black agate button.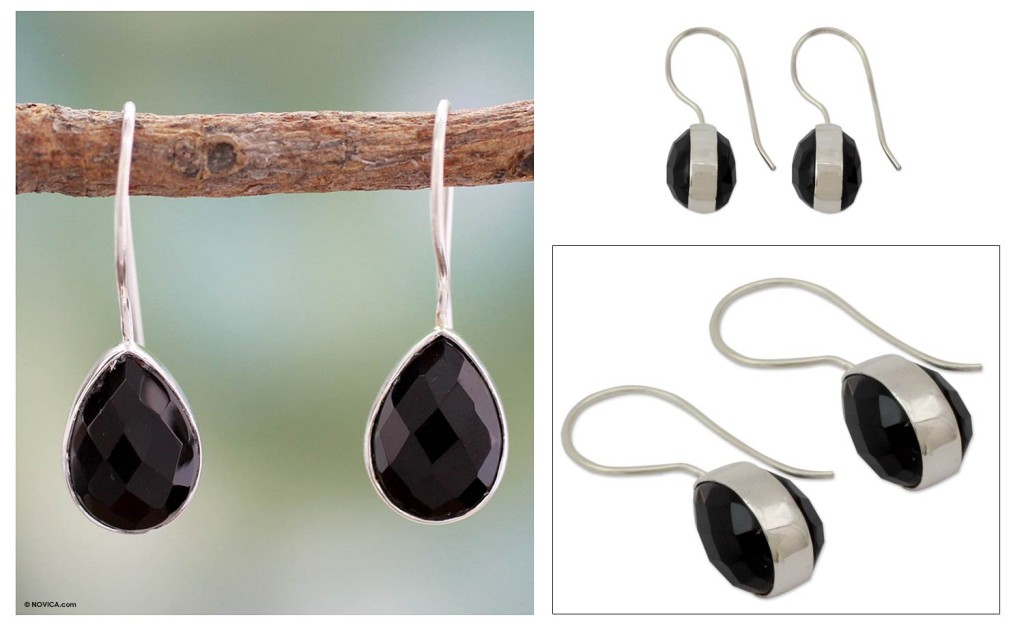 Onyx Drop Earrings (India).  Droplets of onyx are captivating as exhibited by Mahavir. He sets the faceted gems in sterling silver as he crafts the earrings by hand.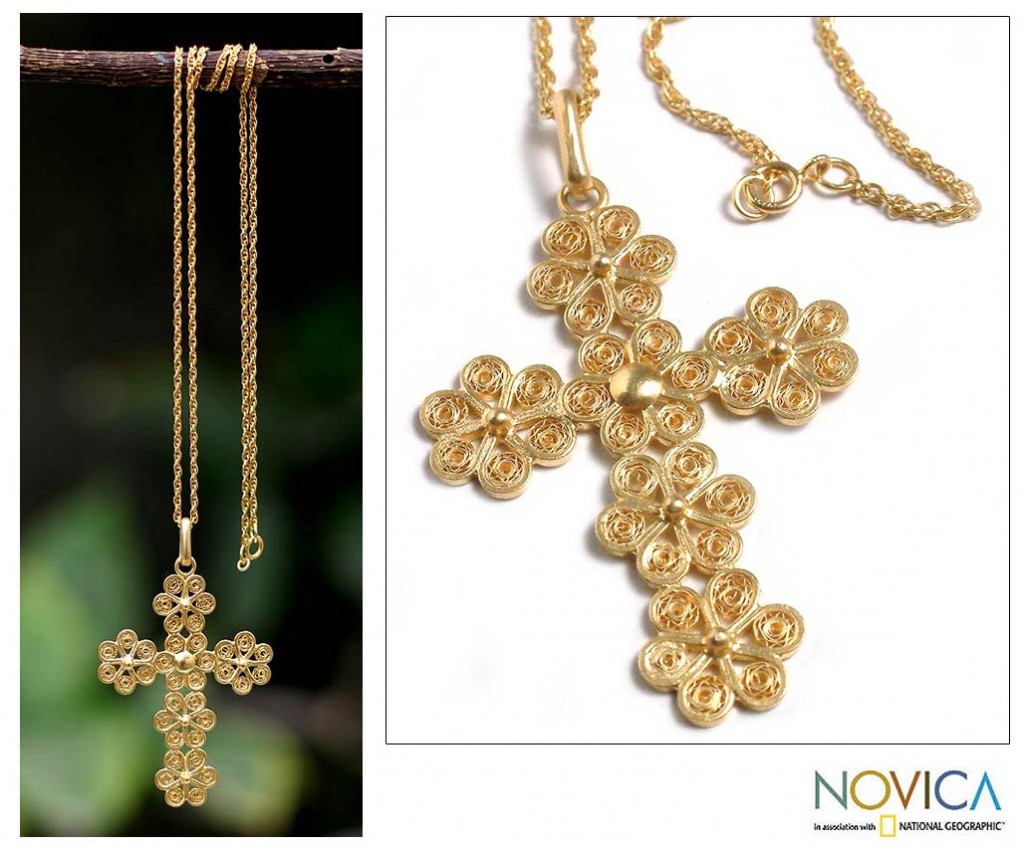 Gold-Plated Cross Necklace (Peru).   Filigree flowers blossom into a cross of sublime elegance in a design by Giuliana Valz-Gen. The florid motifs are made by hand with threads of silver in a style unique to Peru's filigree traditions. The cross and sterling silver chain are plated in 21k gold.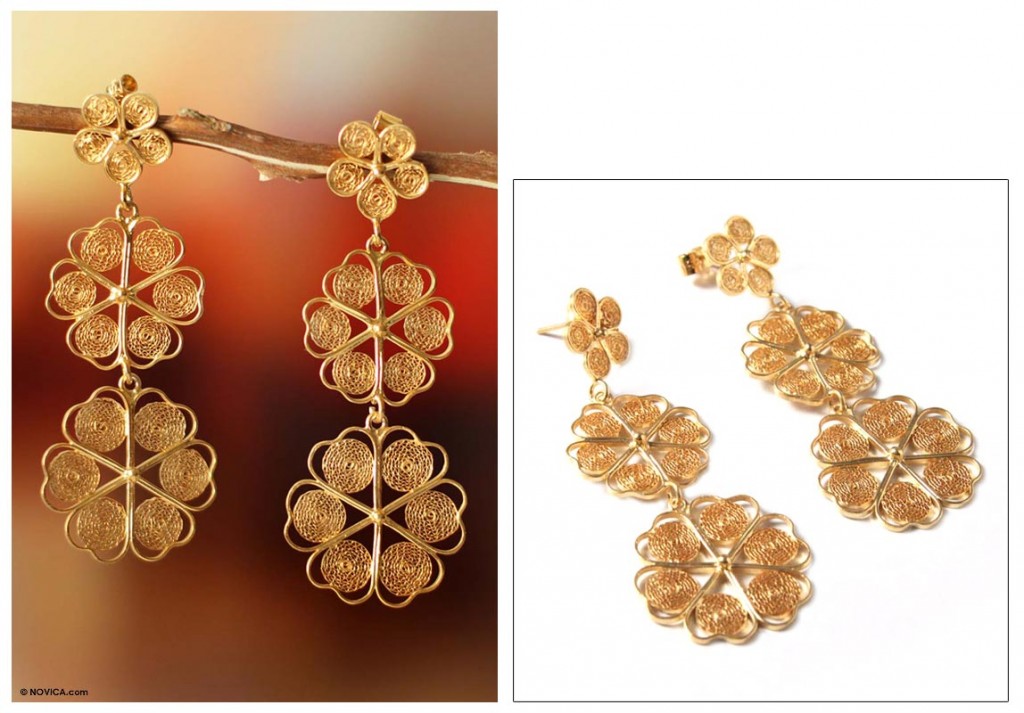 Gold-Plated Filigree Earrings (Peru).  Shaped of filigree petals, three enchanting flowers cascade in a shower of beauty. Giuliana Valz-Gen bathes the blossoms in 21k gold for earrings of timeless beauty.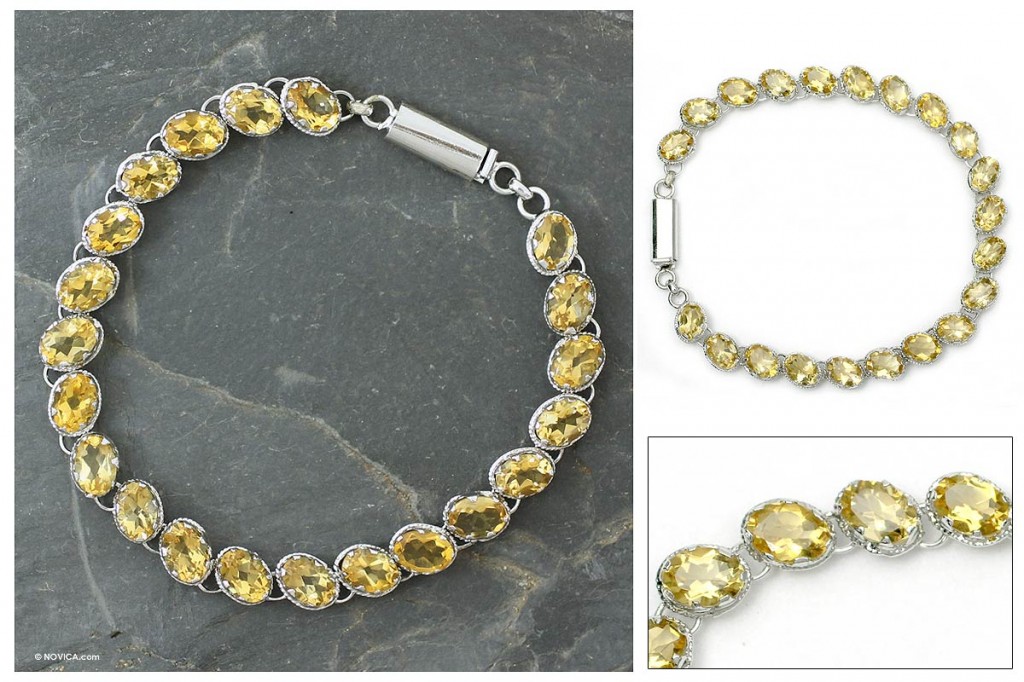 Citrine Tennis Bracelet (India).  Citrine sparkles with exquisite elegance in the design of this tennis bracelet from Alok Jain. Handcrafted with sterling silver, the bracelet is designed to gently surround the neck at the desired length with delicate beauty.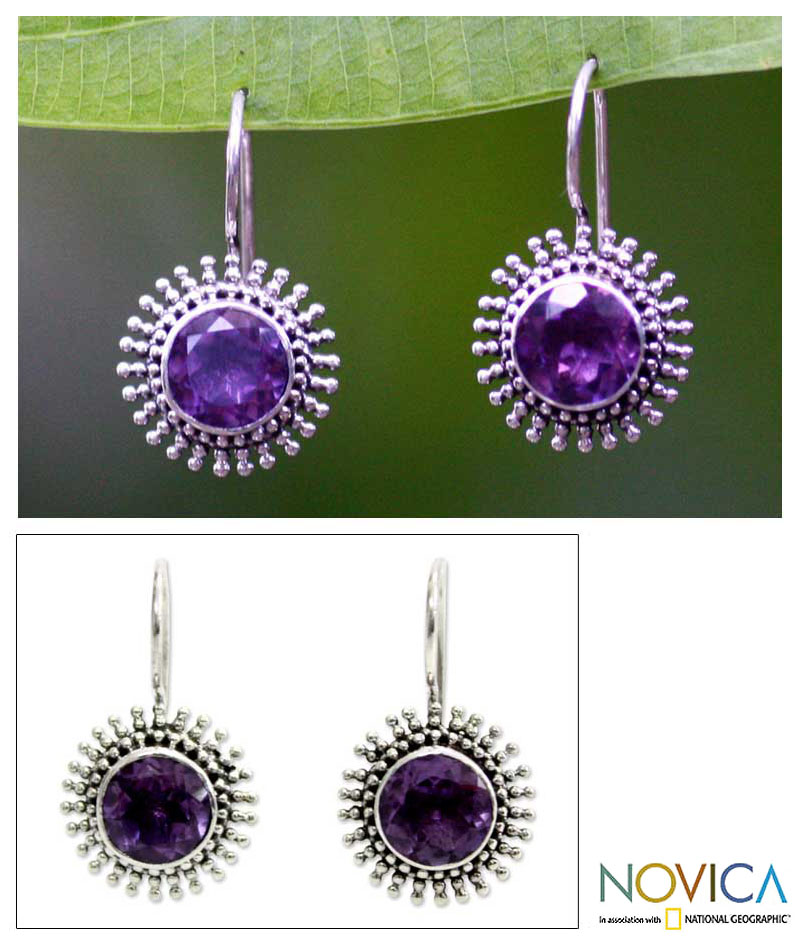 Amethyst Drop Earrings (Indonesia).  Radiant silver sunbeams surround dazzling amethysts that total some 2.5 carats. Crafted by hand, these enchanting earrings are presented by Komang Wirawan in Bali.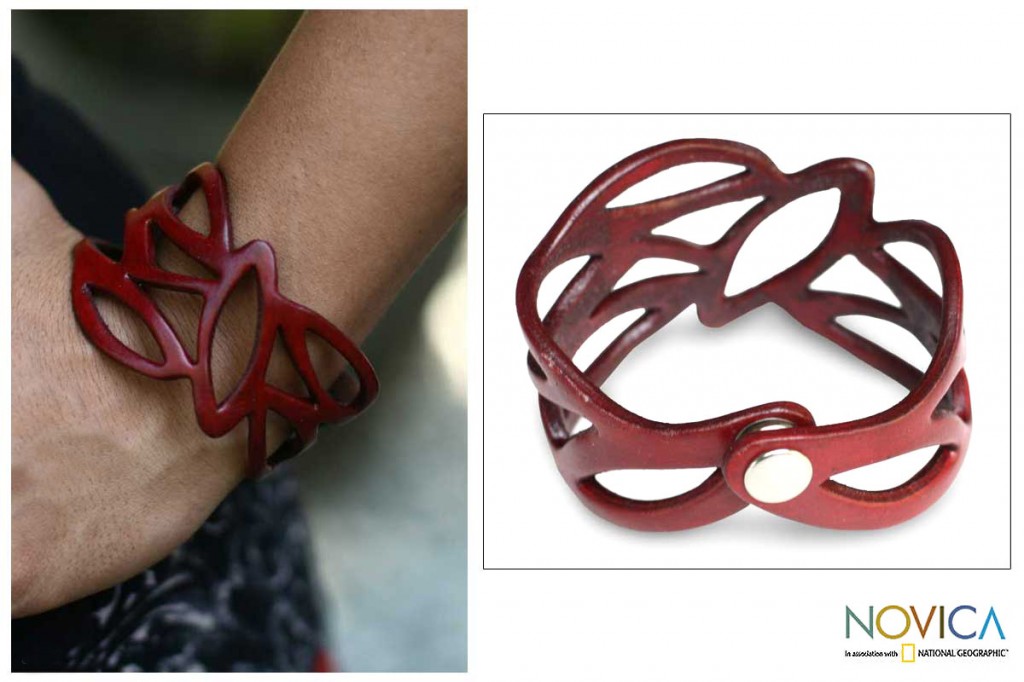 Leather Wristband Bracelet (Indonesia).  Innovation and elegance merge in the original design of this bracelet by Hariyono. The bracelet is tooled of quality leather featuring nest of leaves.
For more of these artisan handcrafted jewelry, check out NOVICA's online store.  Just click on the banner below to go directly to their jewelry site .  There are pages and pages of beautiful things  to captivate your sight and will inspire you to express yourself with handmade jewelry!
(Note: all pictures and product descriptions are from the Novica website.)