Macapagal Boulevard in Pasay City has become synonymous with "Dampa" because of the many seafood restaurants that you will find.  I was once a regular customer there too, until I got tired of always having to wait to be seated and learned to just place my orders through phone and have them picked up.  I know some people have apprehensions with this set-up because they do not get to choose the seafood and meat to be cooked, hence, not assured of its quality.  My tip to avoiding this is to deal directly with the restaurant's Manager and be cordial.  Make them feel that you're one of their regular patrons, and they will make sure that you have only satisfying meals from the restaurant – even take-out ones.
Anyway, I digressed.
What most people don't know is that the buildings beside this "Dampa" section, Hobbies of Asia, has now become a foodie spectacle in itself because of the many and diverse kind of restaurants that have sprouted there.  So you're no longer limited to the  Dampa side of Macapagal Boulevard whenever you're eating out with your family, friends and loved ones.   There's now a Korean barbeque restaurant, a couple of eat-all-you can restaurants, a Chinese restaurant and most recently, a Thai restaurant has opened too and this interested me most because I am still craving for more Pad Thai after I have cooked my own! (check it out here)
The restaurant is called Koh Samui Thai Cuisine and while it serves mostly Thai dishes, there are also other Asian dishes to choose from.  This made me really happy because here I could have a fusion of Asian dishes.
I was able to try their Pad Thai on 2 occasions and it's one of the best I've tasted.  Very flavorful with a hint of tamarind sweetness.  I can't believe that it's priced at only P280.00 per order (good for 2-3 persons).  Sprinkle it with some chili flakes for a delightful spice!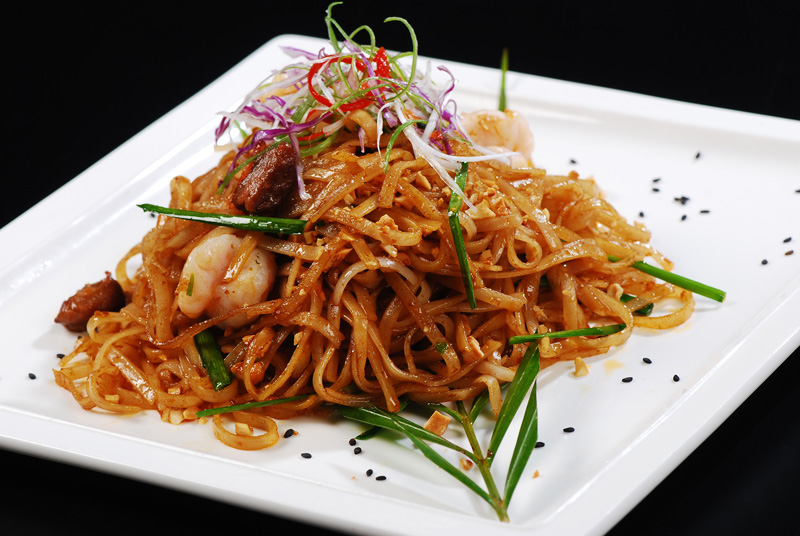 We also tried their Chicken Satay (P220.00 for 6 sticks) and it was an instant favorite, too!  It comes with 2 dipping sauces (tamarind and sweet chili) that are both good.  These Satay barbeques and the Pad Thai make a perfect combination.  Will go back for these two, definitely!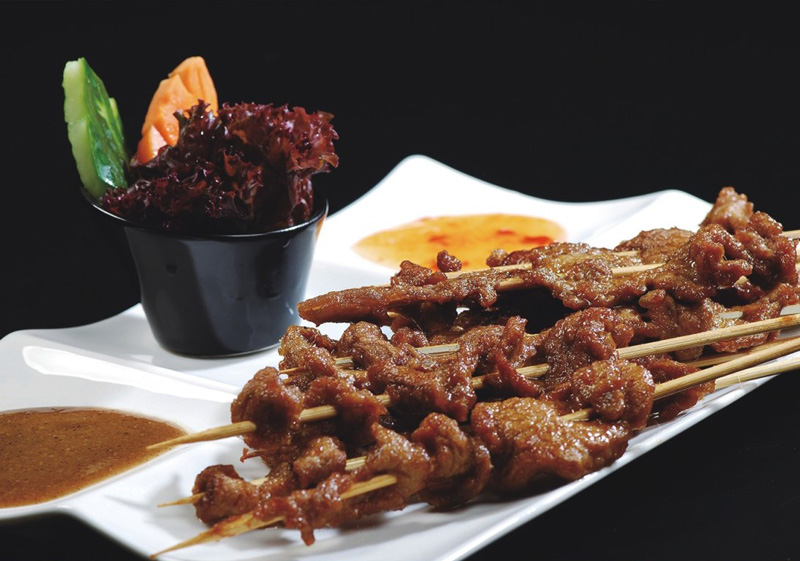 The Thai Fried Rice (P260.00) may look small in the menu picture below but it's actually big in serving, good for about 2-3 persons.  It's not bagoong rice, mind, but I think I prefer this one over that because it reminds me of java rice but this one tasted more tropical, with the onions and tomatoes pan-fried with it.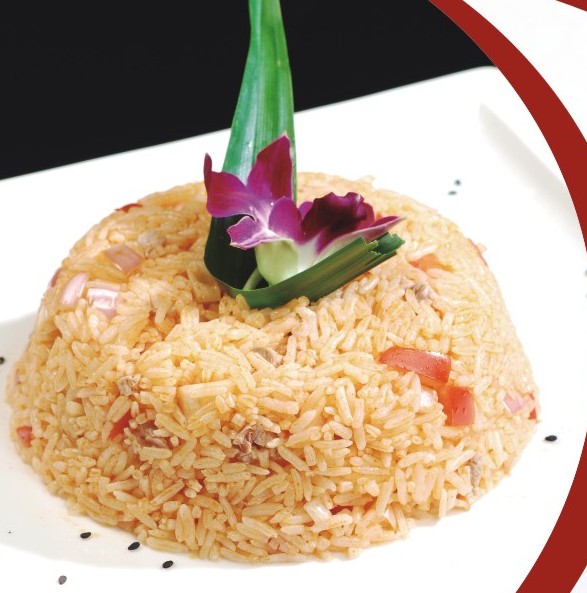 You also have to try this amazingly affordable but highly commendable Asian dish, Crispy Pork Belly with Sweet Chili Sauce.  Only P268.00 per serving, we cannot get enough of this savory baked and deep-fried pork belly that has crispy balat (pork skin) outside and juicy (not dry) meat inside.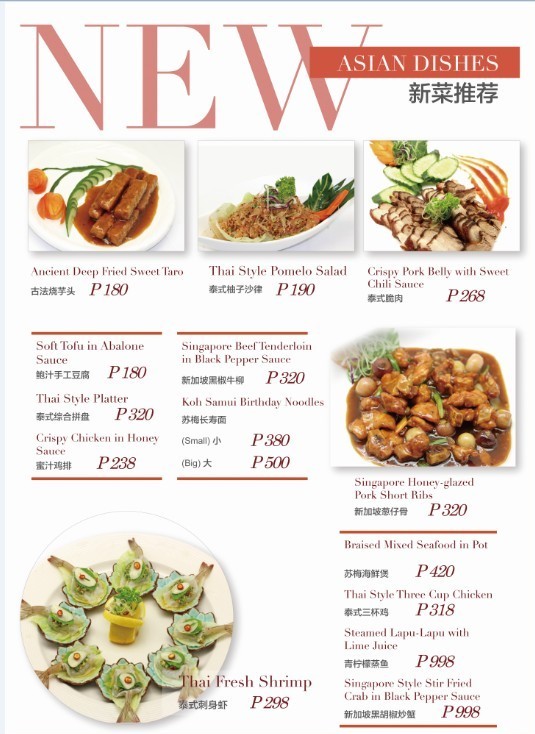 I regret not having brought my camera with me so I could take pictures of the place.  Everything there is marvelously Thai.  They got Thai silk seat covers, high-ceiling lamps and huge elephant stone carvings in front of the restaurant.  Even the usherette is dressed in traditional Thai dress, complete with headdress!
If you are craving for authentic Thai food that's affordable and yet generous in servings, Koh Samui Thai Cuisine is the the place for you.  Check it out now before it becomes hard to nab a table reservation!
Koh Samui Thai Cuisine is located at M6 Hobbies of Asia, Diosdado Macapagal Boulevard, Pasay City  |  Telephone numbers – (02)556-6666, (02)808-9999 and 0927-4994966  |  [email protected]  |  www.facebook.com/KohSamuiTai
(All pictures used in this post were borrowed with permission from Koh Samui Thai Cuisine.)