I am a big fan of Rachel Ashwell's Shabby Chic Couture and if only we're not living in the city where dust is everywhere, I'd most likely have painted all walls in our apartment white and buy distressed furniture for a complete shabby chic look.
That aside, I love looking at and reading about her shabby chic inspirations which she documented well in her books – that's 7 books actually and still counting!  She has a brilliant eye for flea market finds and then beautifully transforms them into shabby chic heirloom pieces which she sells to customers.   That's how she started her empire, which now includes furniture, decorative accents, pillows, fabrics, bespoke bedding and even bags.
So when I saw Rachel Ashwell's Shabby Chic Treasure Hunting and Decorating Guide at Booksale for only P245.00, I bought without second thought as this could be my ticket to finding my own shabby chic treasures.
The book is in very mint condition.  No folded or stained pages.  Happy!
In this book Rachel Ashwell dished out helpful tips for furniture and home decor hunting and practical ways on how to transform them into shabby chic treasures.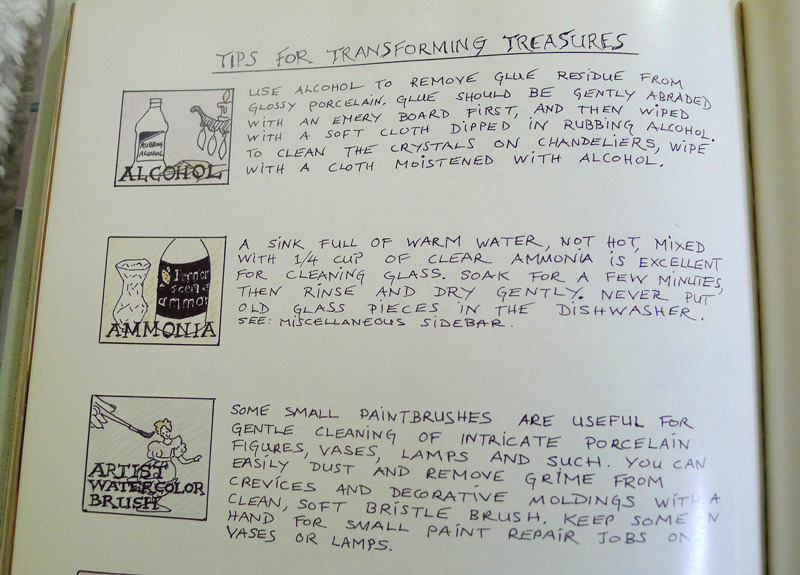 Check out this old cabinet which Rachel Ashwell found in one of the flea markets she visited.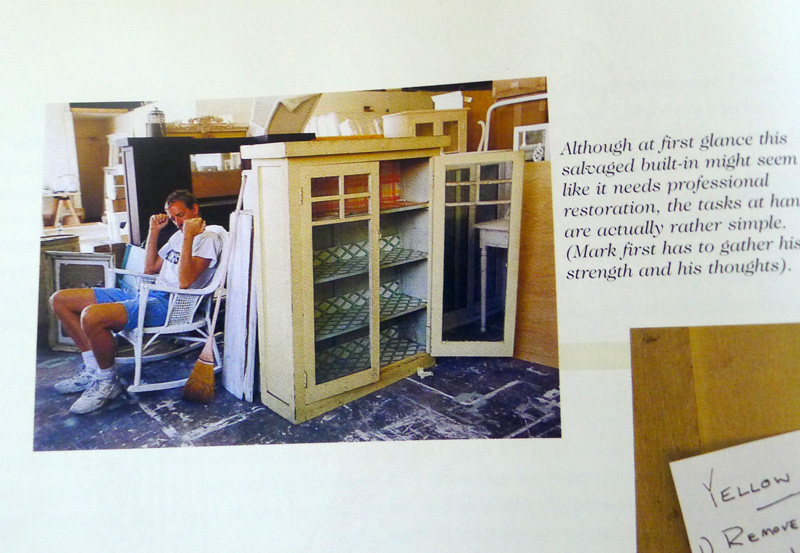 And how she transformed it into a useful and lovely cabinet for bed linens, books and as a decorative piece in itself.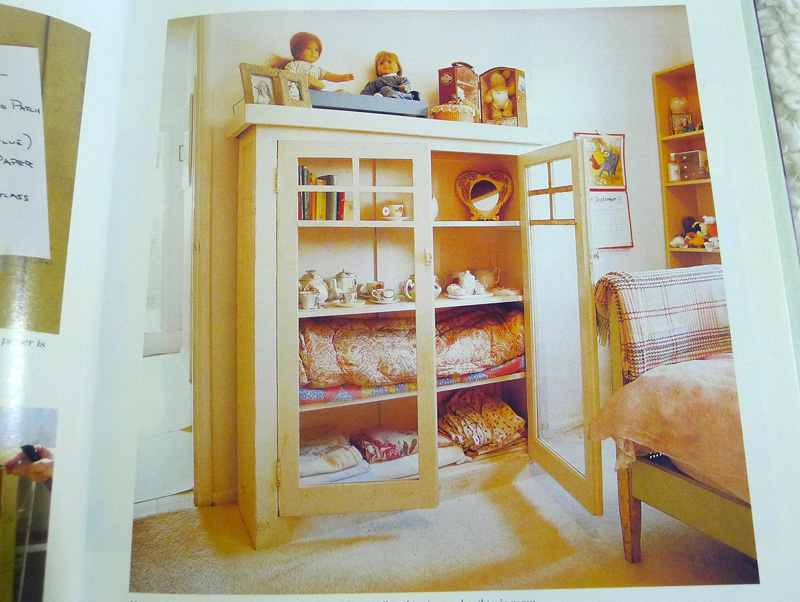 I wish I have her 'talent' at finding beautiful things that blended well when put together.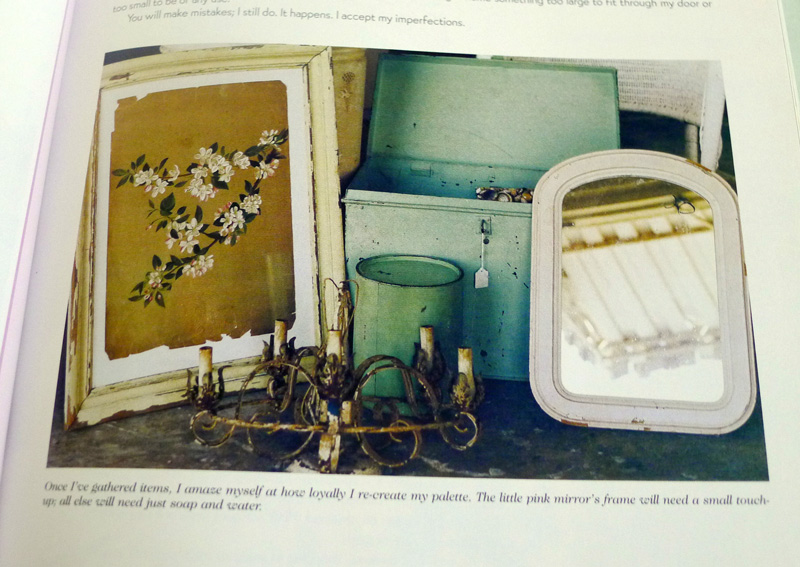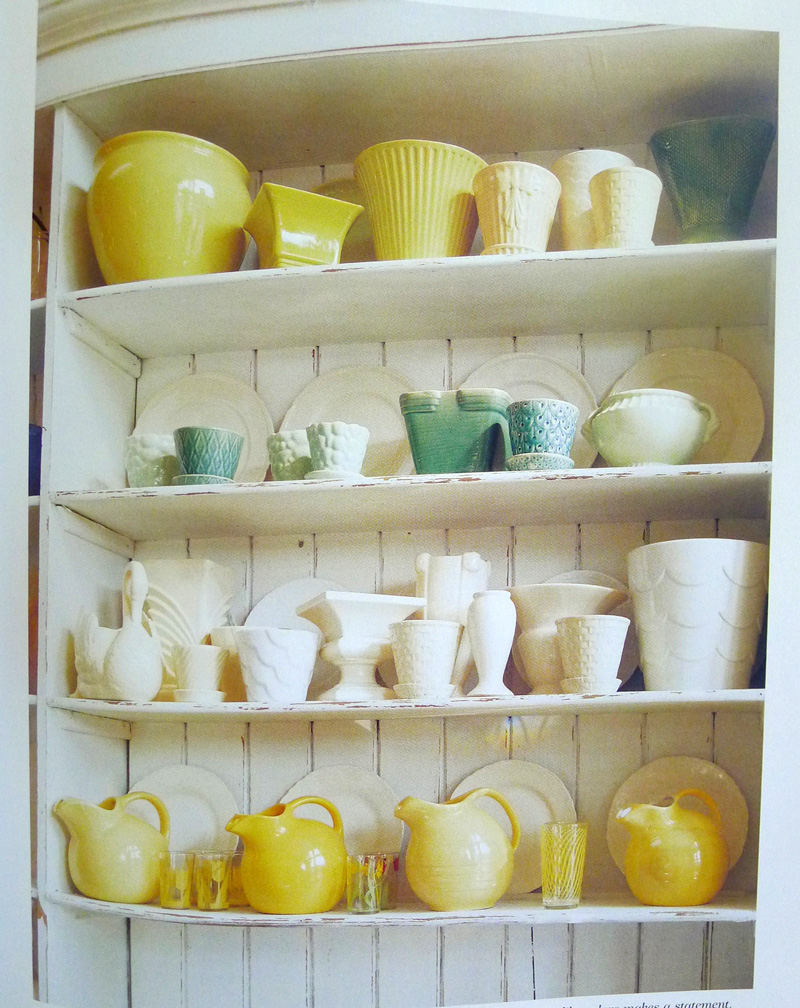 I'm not much into blue-and-white dinnerware but lately I've been wanting some for future tea parties: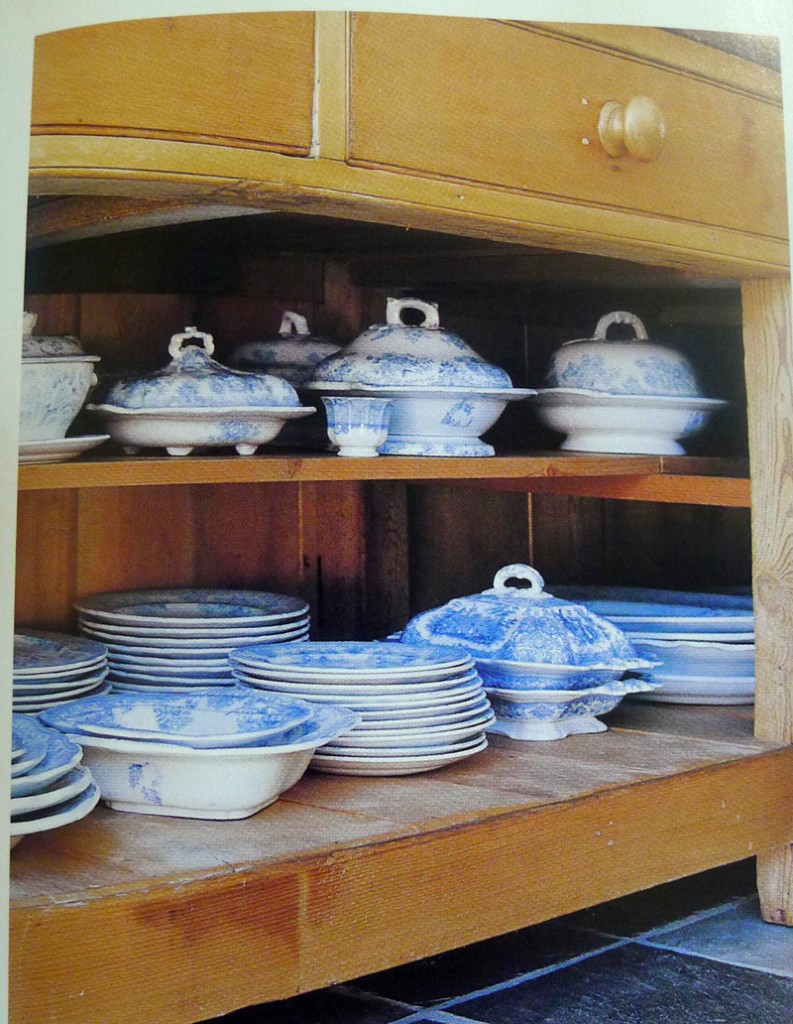 And the best place to find them cheap?  At Dapital Arcade!   The last time we were there was more than 2 years ago and I'm dying to see what new treasures they have there this time.  Maybe when the summer heat has become more tolerable we can schedule a trip there.
I haven't gone through most part of the book but already, my thinking hat is brimming with ideas and inspirations for future home projects!
In ending this post, let me share with you this nice little prayer for your home which Rachel Ashwell also shared in her book: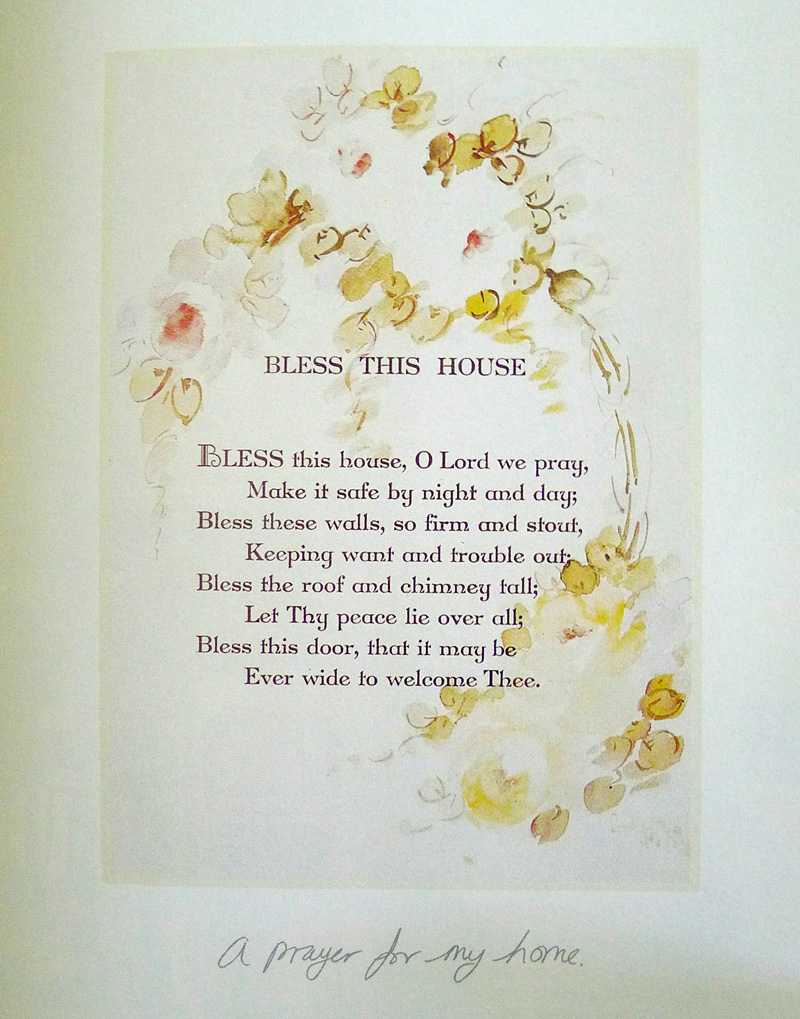 I love it.  Have a great day, all!