Munchies (noun, plural of munchie). 
A snack or small item of food.
A sudden strong desire for food.
Do you love munchies?  Between me and AJ, he is the one who loves munchies and he always bring some to work to eat during his break time.   I, on the other hand, loves snacking during weekends at home while watching movies.   That means our pantry cabinet and refrigerator have to be filled with goodies 24/7 for AJ's snack attacks at work and my happy hours snacking at home.
Below are just some of the munchies that we love and frequently stock in our pantry cabinet:
Mark and Spencer's Mini Milk Choc Wafer Curls.    We love to eat this cold (like a chilled ready-to-eat food) because the milk chocolate coating is still solid that way.   You can store this for months at your refrigerator and still savor the crispiness of the curled wafer cookies inside the milk chocolate coating.    Another reason why we love this is because the chocolate tastes heavenly.   It reminds me so much of  See's Candies, sans the high price tag.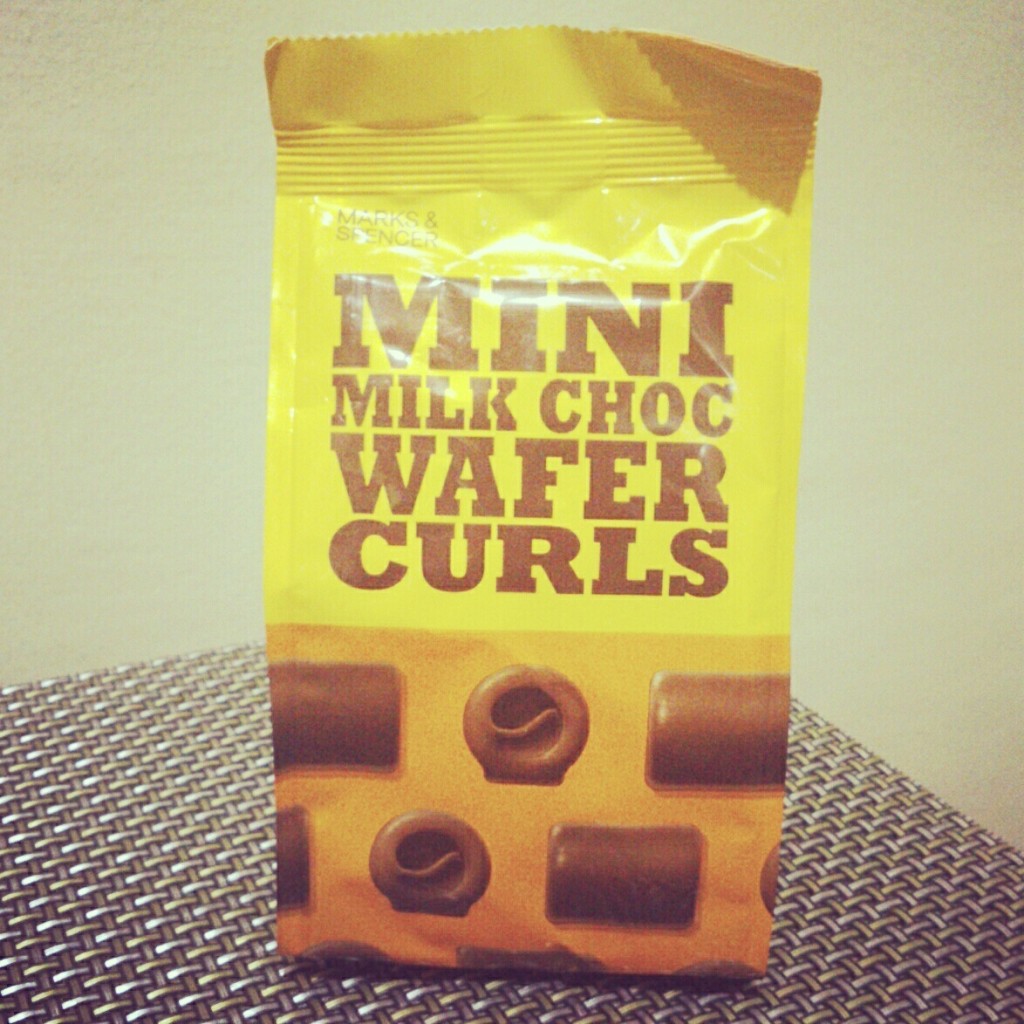 Nestle Buncha Crunch.   People have been raving about this new bite-size version of Nestle Crunch – the Nestle Buncha Crunch – over at Instagram so I made a mental note to look for this, too.    I finally found it last month (and on sale) at S&R!  Now I know that this one is not just a hype.  It's so fun to eat and is less messy too.   Just pop 'em or shoot 'em into your mouth and chomp away at that classic Nestle Crunch goodness!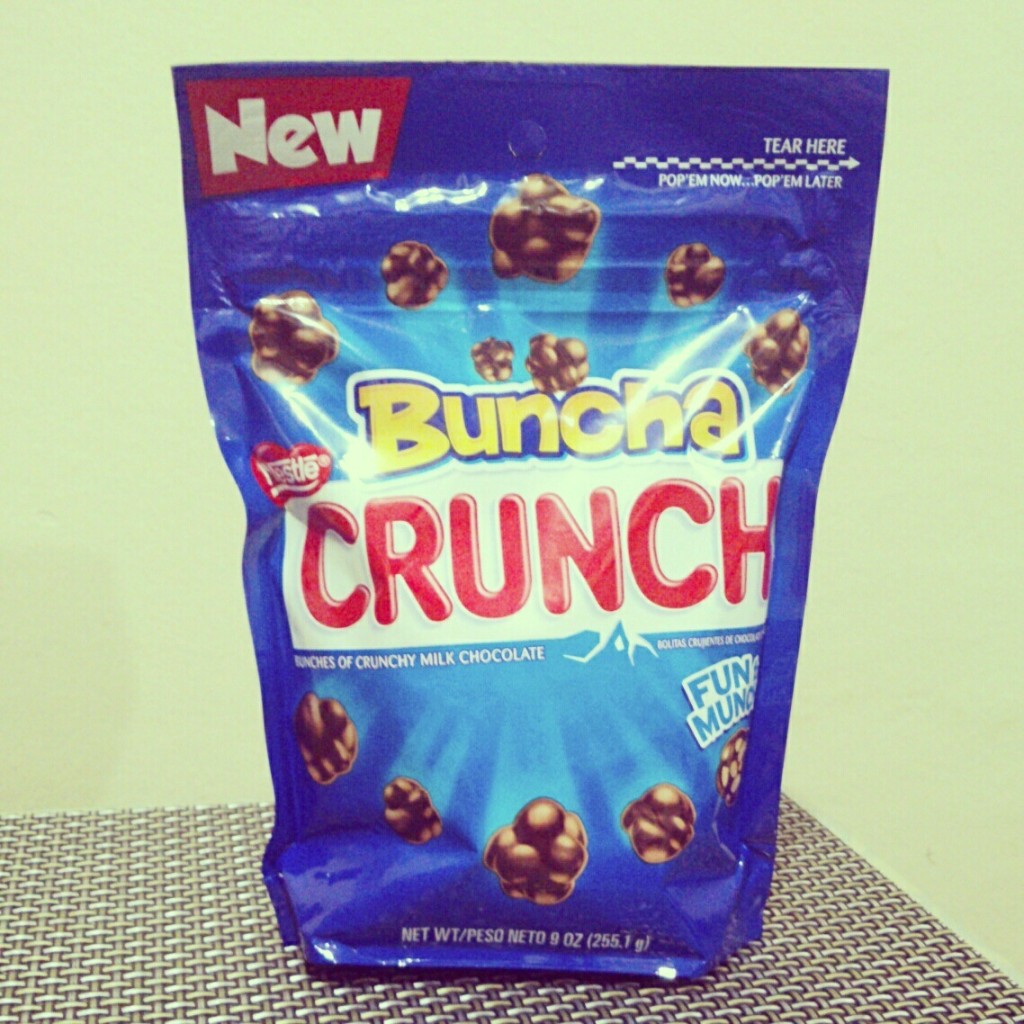 Nova Veggie Good.   Nova chips makes me 'happily' guilty of eating junk food because it is a  'multi-grain' snack.  It is made of wheat, corn, oat and rice.   My favorite is the Country Cheddar flavor but lately I am liking their Veggie Good in Yogurt and Onion flavors because it reminds me of Pringles' Sour  Cream and Onion, minus the heavy saltiness of the chips and strong smell of onions.   The chips are also thicker, so a small pack is enough to fill me up already.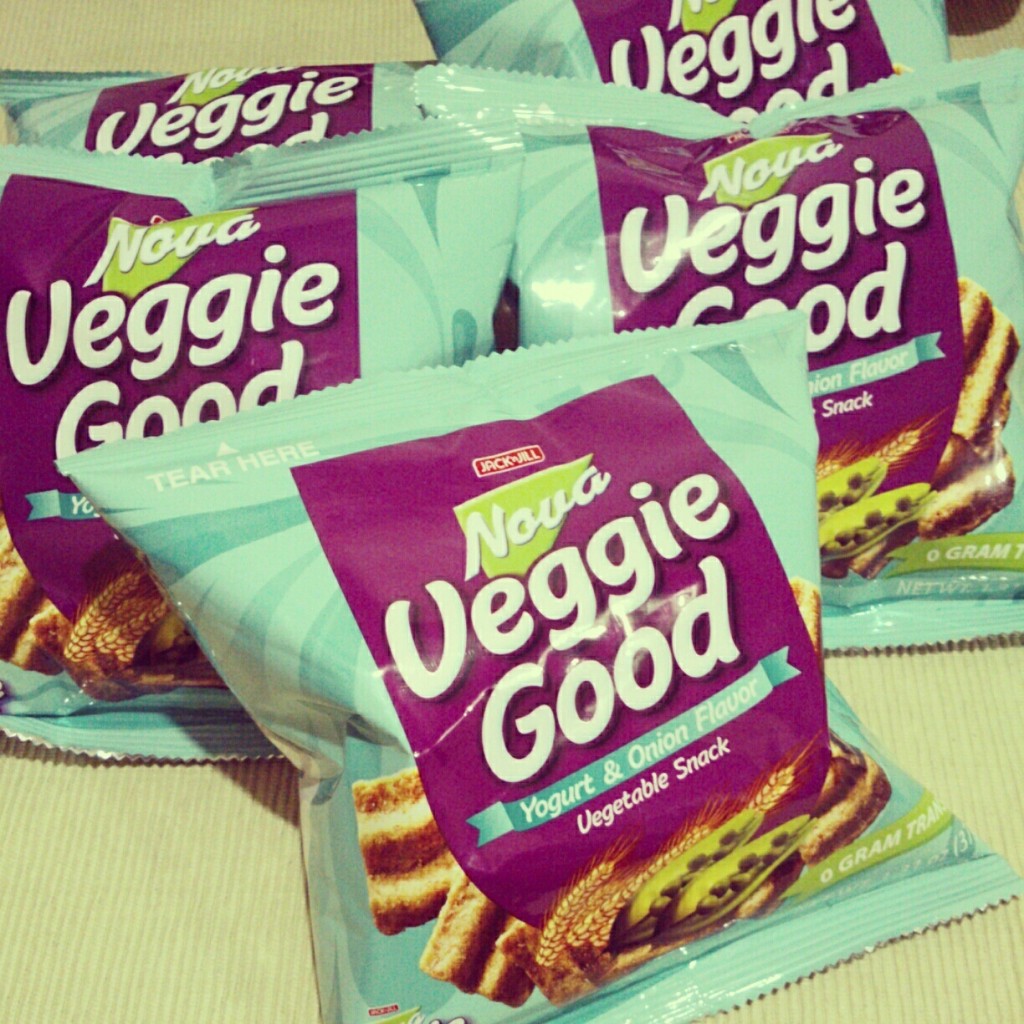 Mango Soft Cookie(s) by Regent.   Don't you just love soft and chewy cookies?  I love soft cookies but I cannot understand why they have to be so expensive.   Boo!   But now I found the perfect substitute to those very expensive Mrs. Fields soft cookies and it even comes in different fruit flavors!  Regent's Soft Cookies are available in Mango, Strawberry and Melon flavors.   My favorite is the mango fruit cookie because it reminds of Cebu mangoes!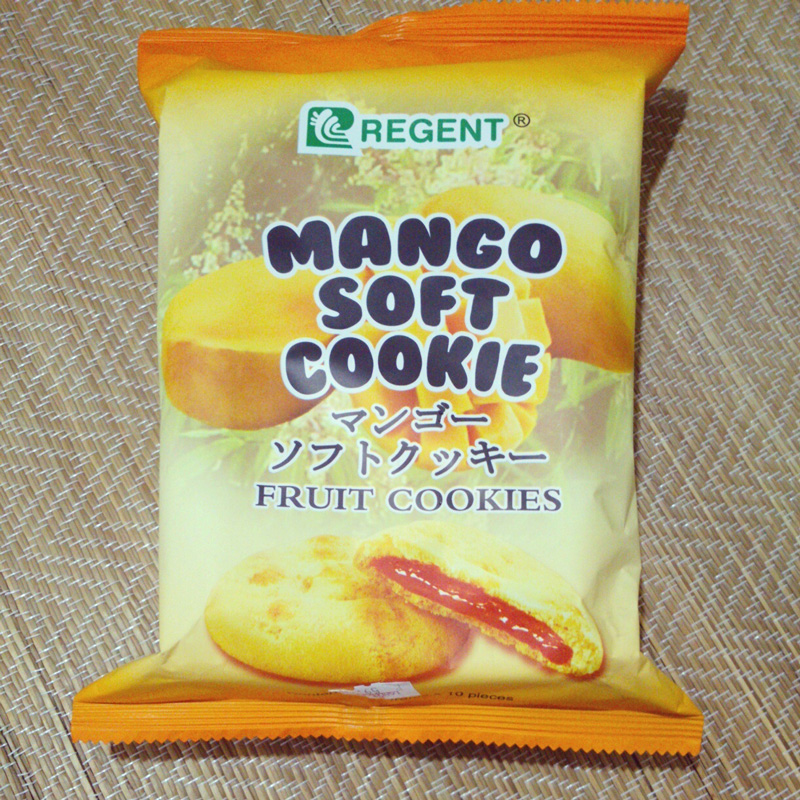 Nescafe-Taster's Choice Instant Coffee sachets.   Not exactly a munchie but this is one of my favorite snack drinks – flavored coffees from Nescafe-Taster's Choice.  I love making iced coffee drinks with these.  I just mix the instant coffee with  cold water,  fresh milk, some sugar and ice (lots of it!).  Iced cold coffee is surely a splendid treat for caffeine-addicts like me especially in this summer heat!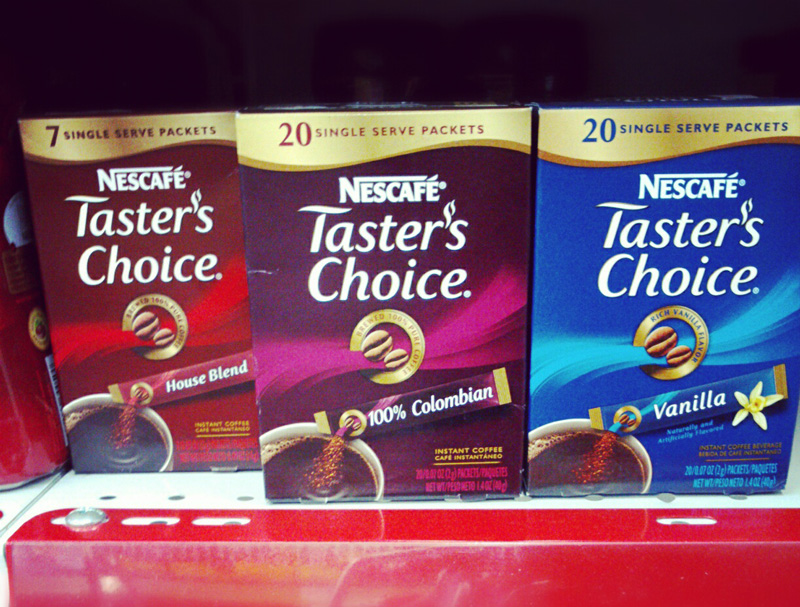 How about you, what are your happy hour munchies?    Do share!   =)