We celebrated my dad's 6_th birthay last month at CYMA in Robinson's Manila, one of the few restaurants in the Metro that serves really good Mediterranean food.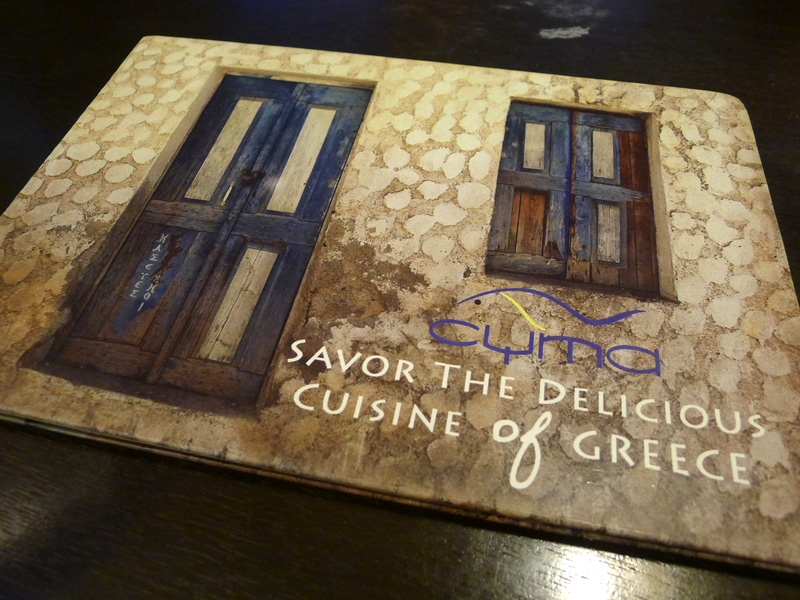 We haven't been back here for a long time so to celebrate the event (and our homecoming of sort), we ordered these palate tested dishes:
Flaming Cheese (Saganaki).  That's Mozarella, Parmesan and EVOO served in a flaming dish.   Don't worry, the cheese is really cooked that way.   The servers will shout "OPA!" as the plate of "burning" cheese is served your way.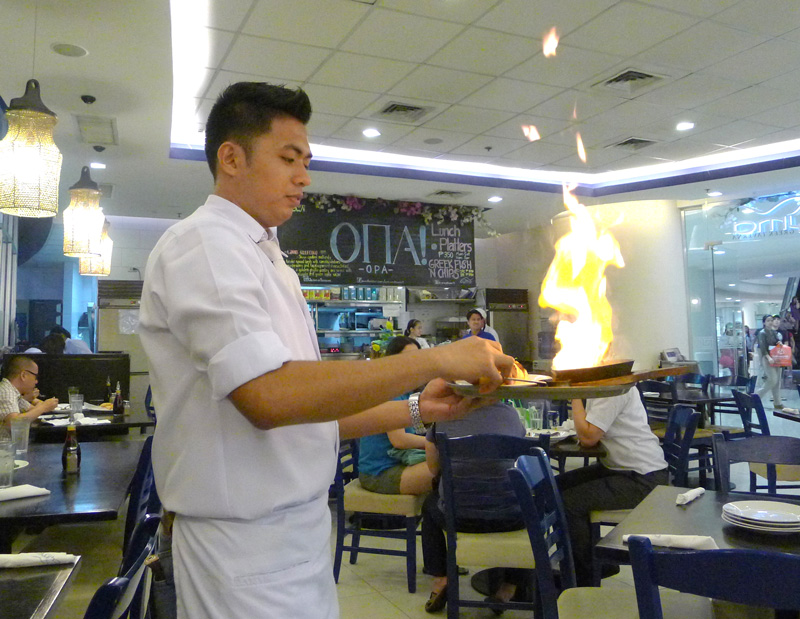 Opa is a Greek word to describe a happy emotion, like "Yeehaw!" or  "Oh yea!".   True enough, I always have a happy emotion whenever I'm having this Saganaki.   And this is just the appetizer, mind.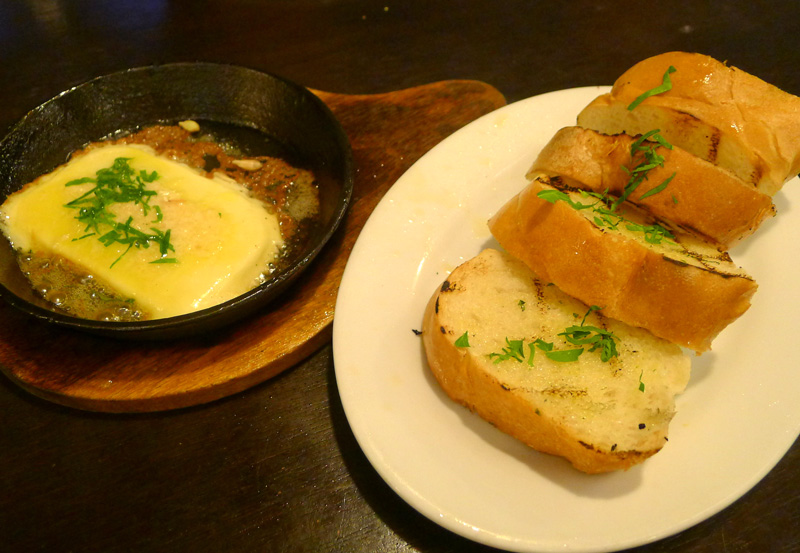 If you love leafy greens then you should try their Watercress Salad, made up of fresh watercress, sweet pears, walnuts and romaine lettuce served with Cyma's own herb vinaigrette.   A very healthy (but not heavy) salad.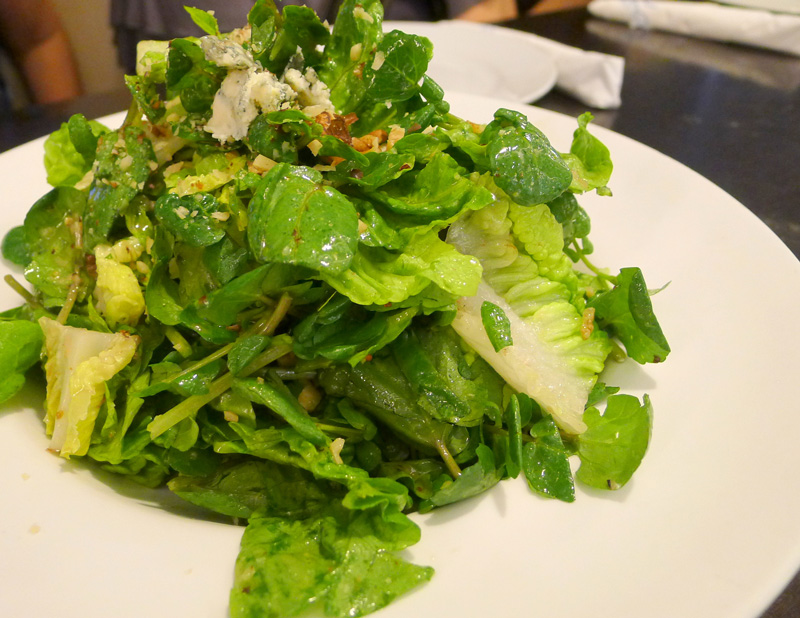 For the main course, we had our favorite Greek Osso Bucco.  This is beef shank braised in Greek tomato sauce and served over Bucatini pasta.  Absolutely good, this one.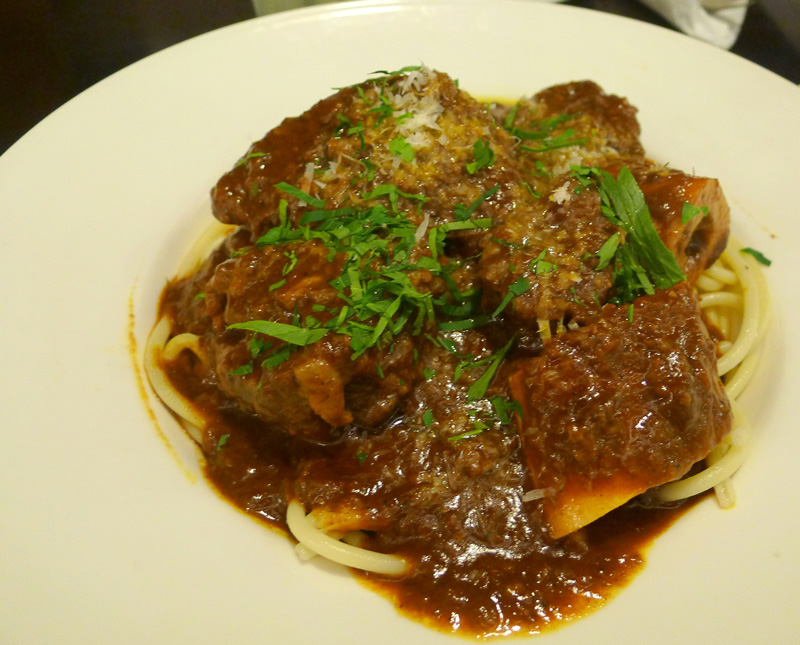 Another family favorite is Pasta Vassilikos, or penne with chicken Loukanika sausage, sun-dried tomatoes and peppers in pesto cream sauce.   I personally prefer this one over the Osso Bucco because of the creamy pesto sauce enhanced by the flavors of sausages, chicken and sun-dried tomatoes.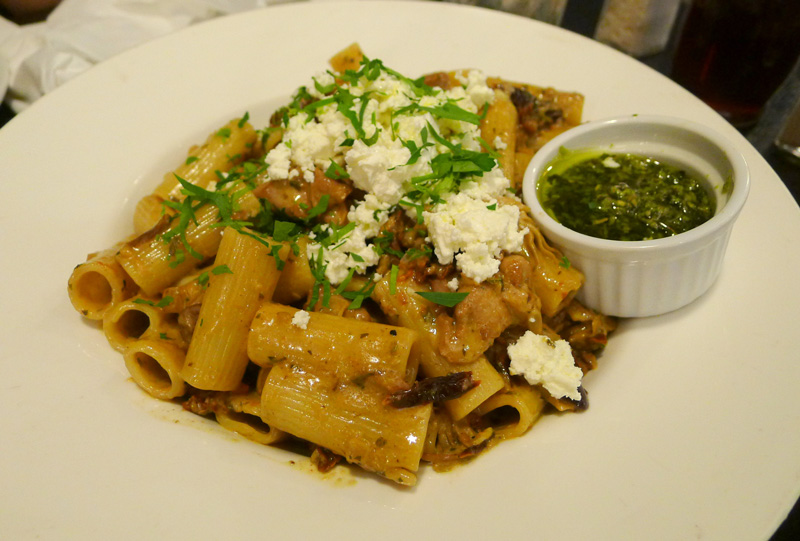 Then there's the Chicken Gyro – our all-time favorite Greek food.    A serving of this can already be shared by 2 persons.   Unlike other gyros, Cyma's version has thicker pita wrap and tastier meat.  My visit at Cyma is not complete without having this one.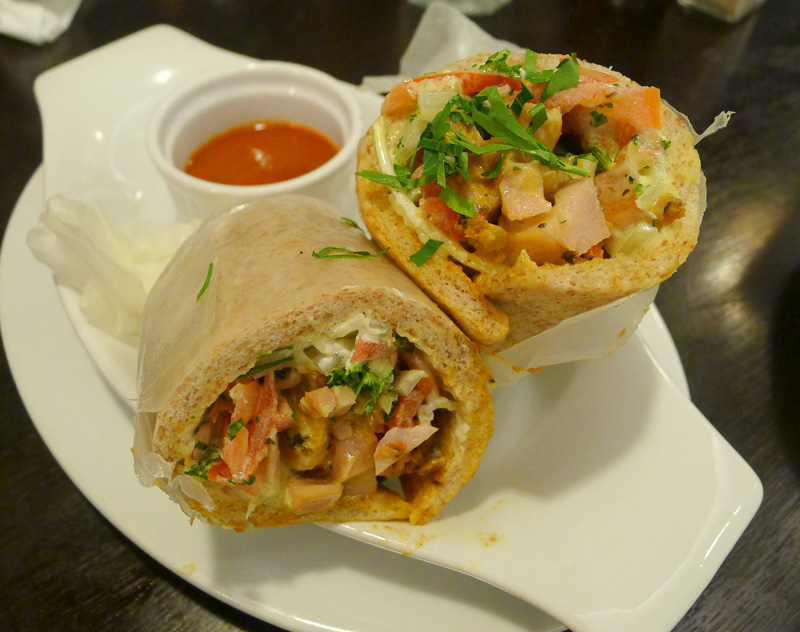 We got curious with this Greek version of Paella Valenciana (called Yiouvetsi) so we ordered the chicken and seafood Yiouvetsi to try.   It's sooo very filling and richly flavored.  I wasn't able to try much of this especially after having the 2 pasta dishes above.  I heard it was good, but not as good as the Osso Bucco.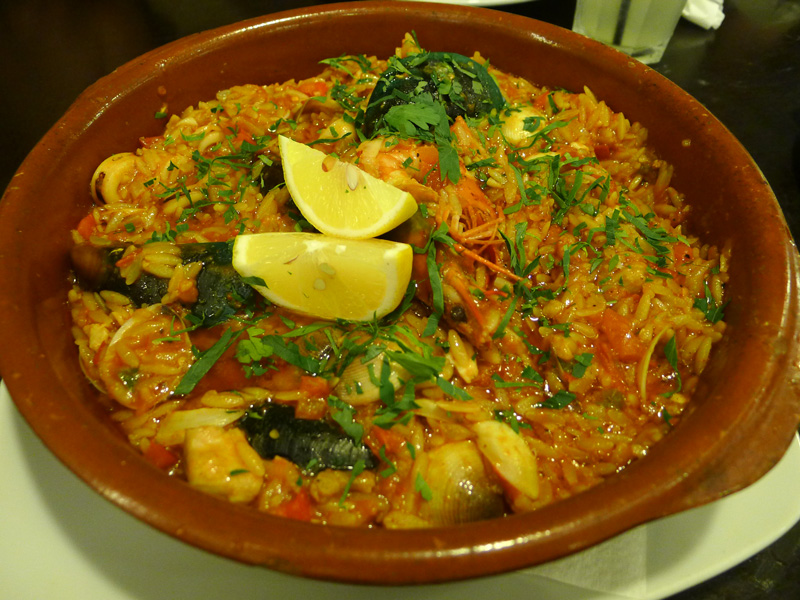 We were still raving about our Mediterranean feast by the time we got home.   And as there seemed to be no more room for dessert, we just had coffee at home and this petite chocolate cake that also served as my dad's birthday cake.
If you are looking for Mediterranean dishes that will bring you epicurean delight, then CYMA Greek Taverna is the place for you.  They have 6 branches to date, including 1 in Boracay and 1 in Cebu.