I've long pinned images of these elegant chandelier wall decals in my mind, and mentally listed it as my next home project (after the wallflowers):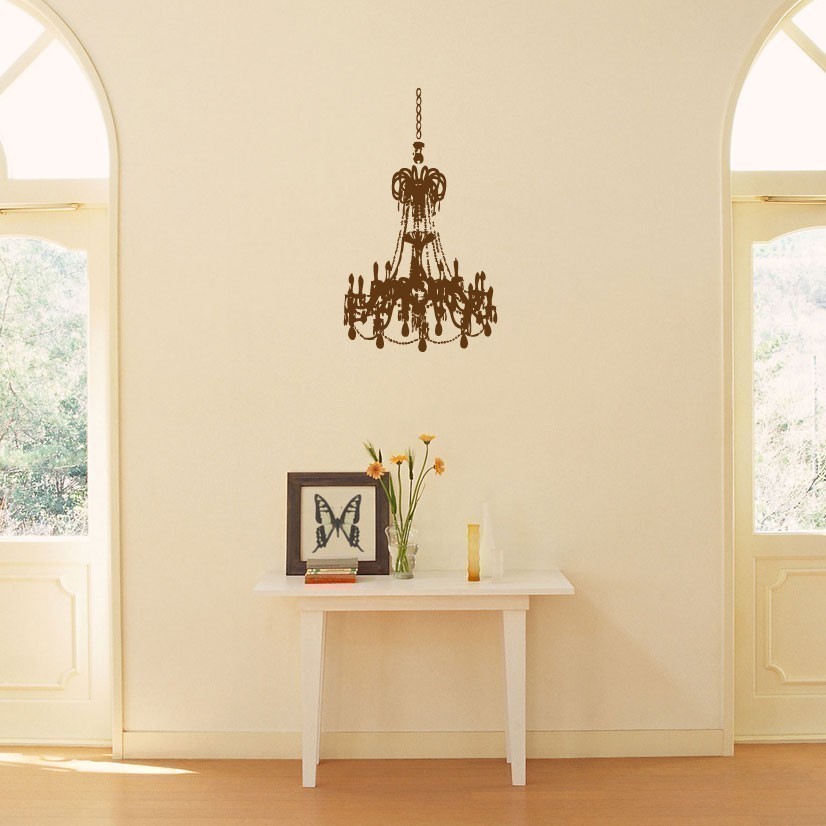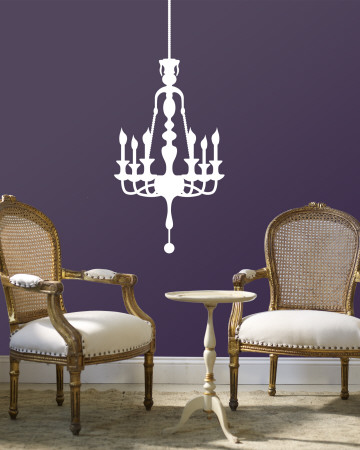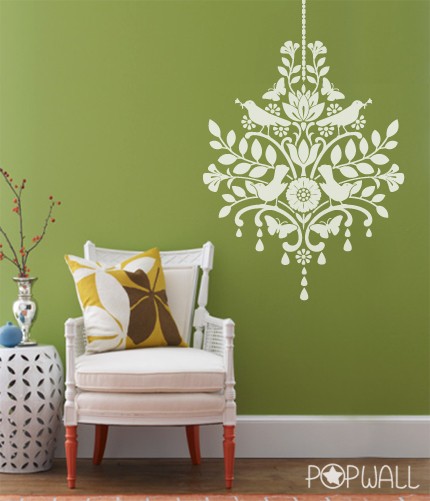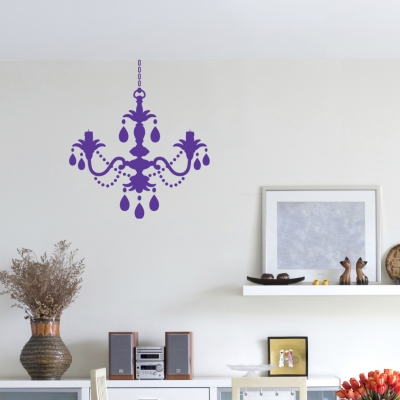 I searched Multiply.com and Sulit.ph for local sticker decal suppliers and found one at Multiply that sells the exact chandelier sticker decal I'm looking, for only P600.00!     The shop's name is Refresh Fashion Clothing and Lifestyle and it's like a mall already with the variety of products it sells – ranging from clothes to sticker decals.  I placed my order online and paid through PayPal.   The sticker was delivered to our house after 2 days.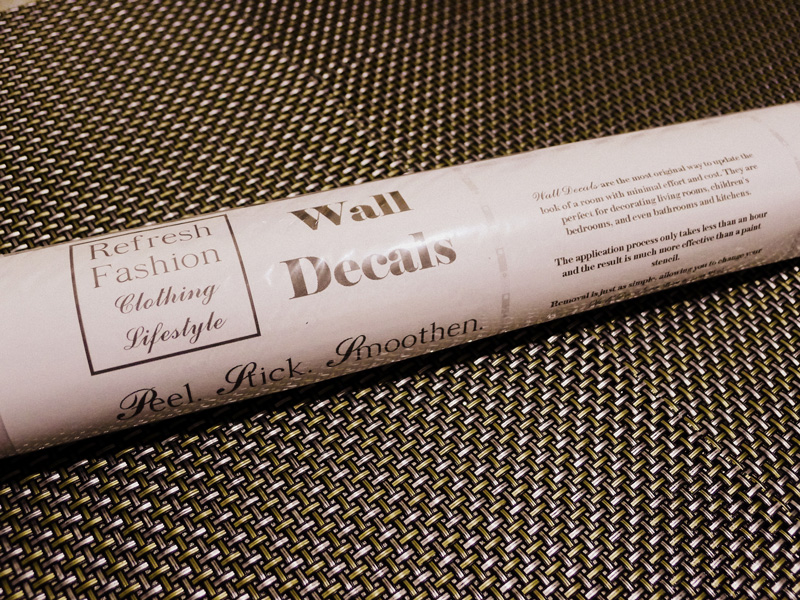 Look, I even got a free sticker decal (bird cage) aside from the chandelier I ordered.  How sweet!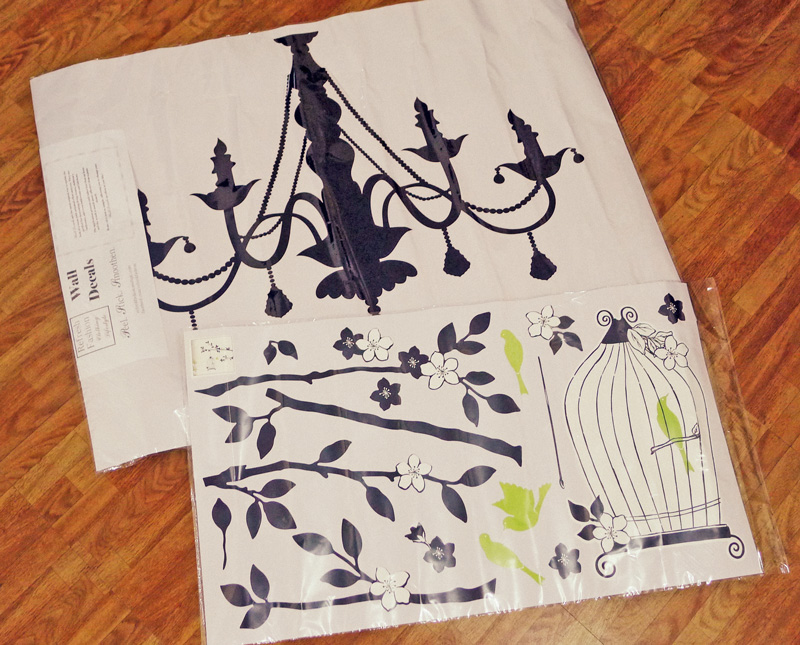 This is where the chandelier will be placed.  Don't worry, the Van Gogh print will have another place at our apartment.
AJ and I worked on the project last weekend (that's why my Instagram was bombarded with pictures of the chandelier hehe).
First, we cleaned off the wall in which the sticker will be applied with clean cloth.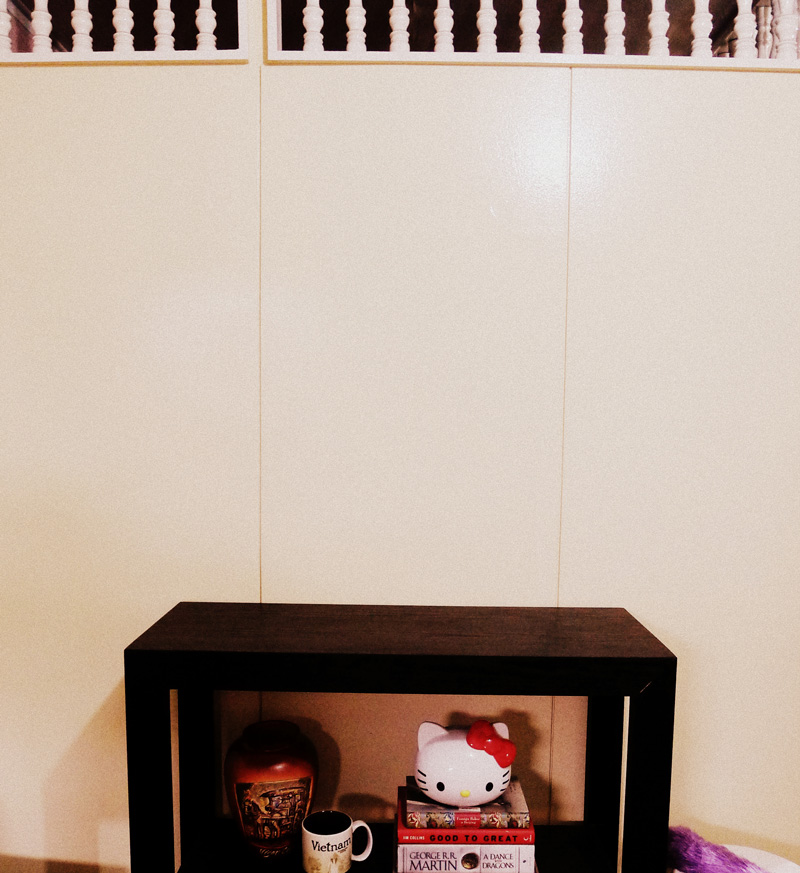 Next, starting at one corner, I slowly peeled off the edge of the sticker (you can use a cutter for this but me, I just used my fingernail).  I started with the topmost part of the chandelier, but was  careful not to peel off the whole sticker from the surface.
Once the peeled off portion is sticked onto the wall, I immediately smoothened it to get out the bubbles inside.   I used our plastic grease scraper covered with hanky for this.   AJ and I took turns repeating these steps until the whole sticker decal is applied on the wall.
It takes patience to have this thing on the wall.   Work slowly and with steady hands to avoid the sticker from sticking elsewhere.    But when this does happen, peel off slowly (to avoid ripping the design) and stick back again.    I had the mistake of rushing my work mid-way and almost ripped off one chain of this chandelier.  Tsk tsk.
Here's the finished project.   The black chandelier matched our black console table.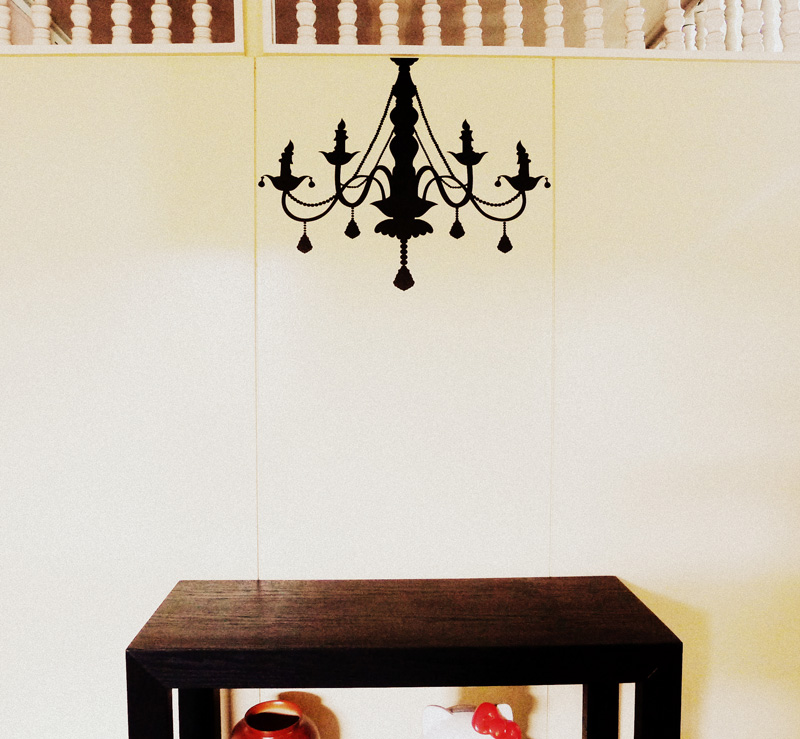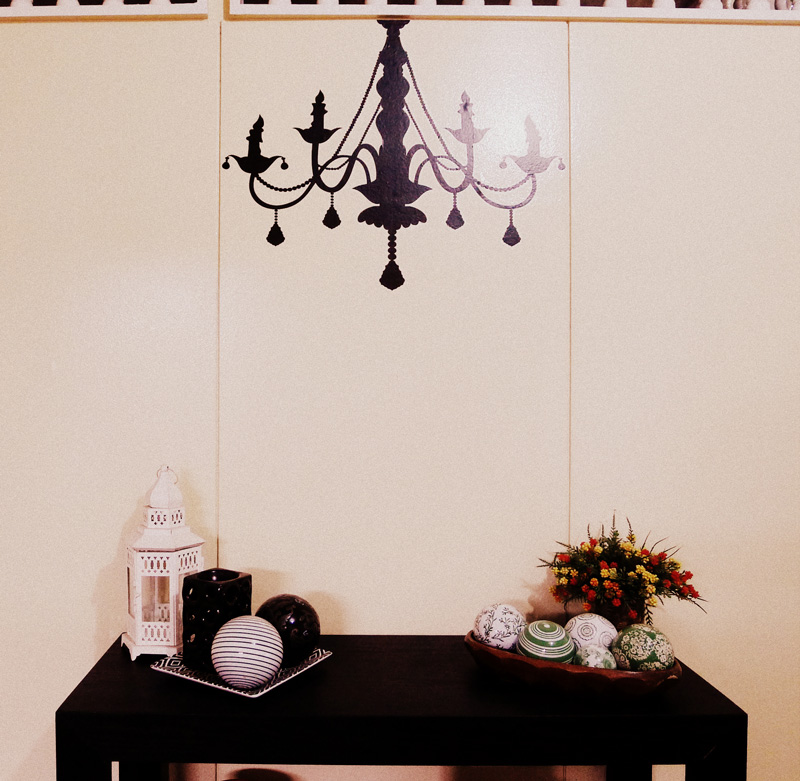 Then I decided to play with our furniture and re-arranged them.   I thought the chandelier will not stand out in this set-up because the console table is already black.   So the console table exchanged places with our accent chairs.
The accent chairs are now facing the sofa (and the chandelier is at their back).  Our living room space now looks bigger with this arrangement.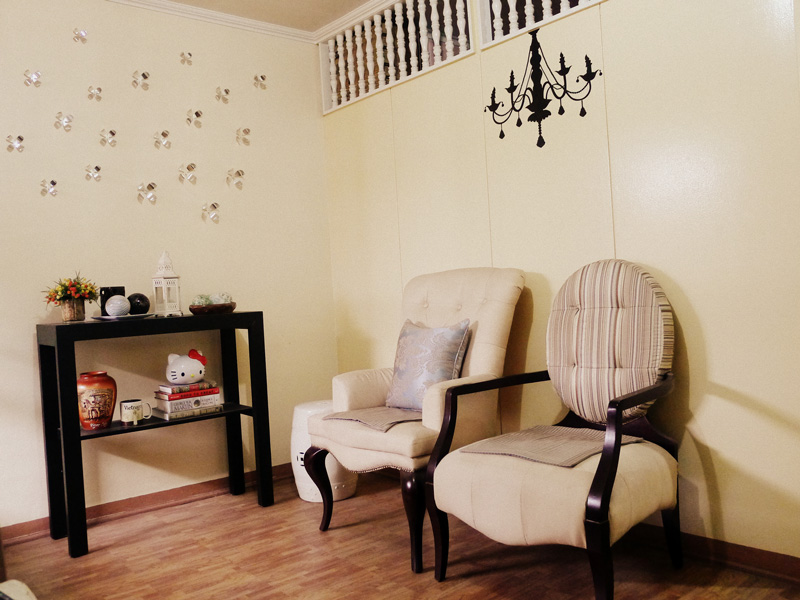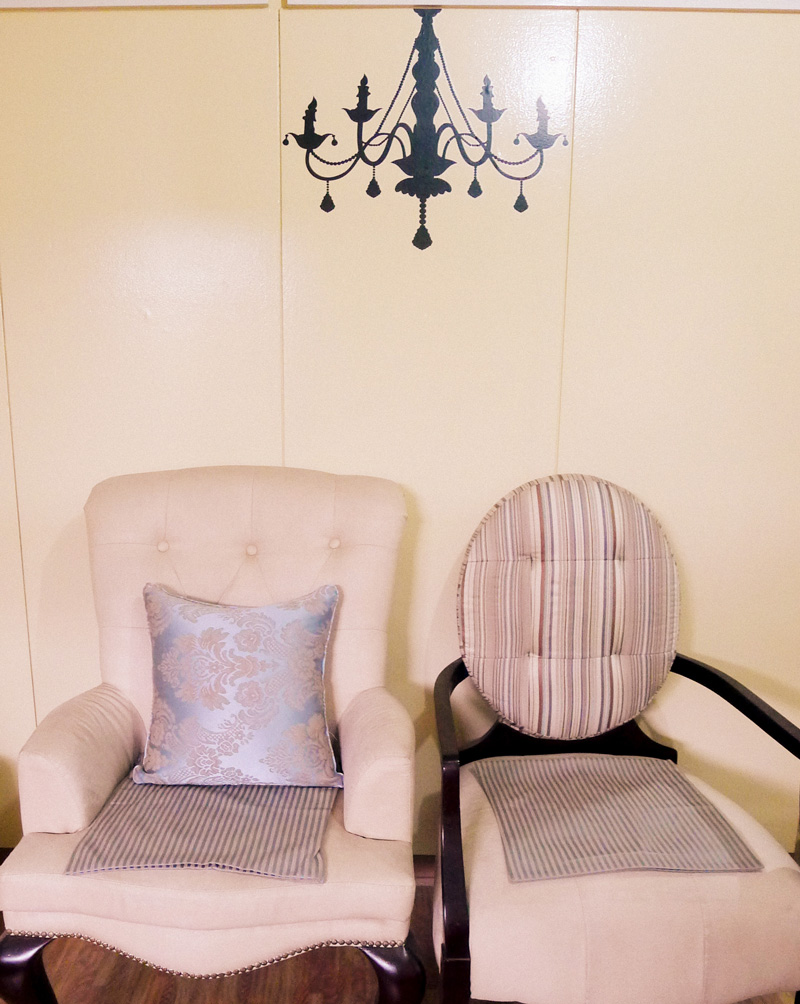 Nice, ba?
You too can update the look of your home with such minimum effort and cost!   Just get some wall decals and stick away!   They are  not only easy to apply but easy to remove too, so you can change them as often as you want   =)
And now, here's a little surprise for your, dear readers!
Since I was given another sticker decal by Refresh Fashion (like their Facebook page here), I want it to go to one of my readers!   It's a lovely birdcage decal sticker.    Can you already picture this at your home?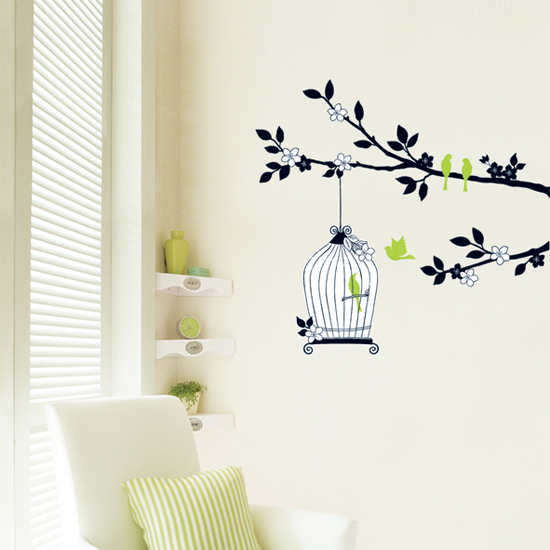 To win this birdcage decal sticker, simply follow me on Facebook and answer this easy question at the comments section of this post:  Which part of your home needs updating and why?   
The winner will be drawn on April 7, 2013 so you have until April 6th to submit your entries.  Good luck!
(Note:  this give-away is open only to readers with Philippine address).