You might think that AJ and I are big spenders on food (what with the many food blogs I've put in here).   Think again.   You'll actually find that we love discovering great food at great prices.   Yes, cheap thrills hehe!
One restaurant that has became our go-to place whenever we're craving for home-cooked meals but am too tired to cook is Buddy's Pancit Lucban at Longganisang Lucban.    And it happens to  be just a walking distance from our home, too!   So AJ and only have to walk our way there (exercise!) and I don't bring my bag and wallet with me anymore.
Just our P500.00 meal money.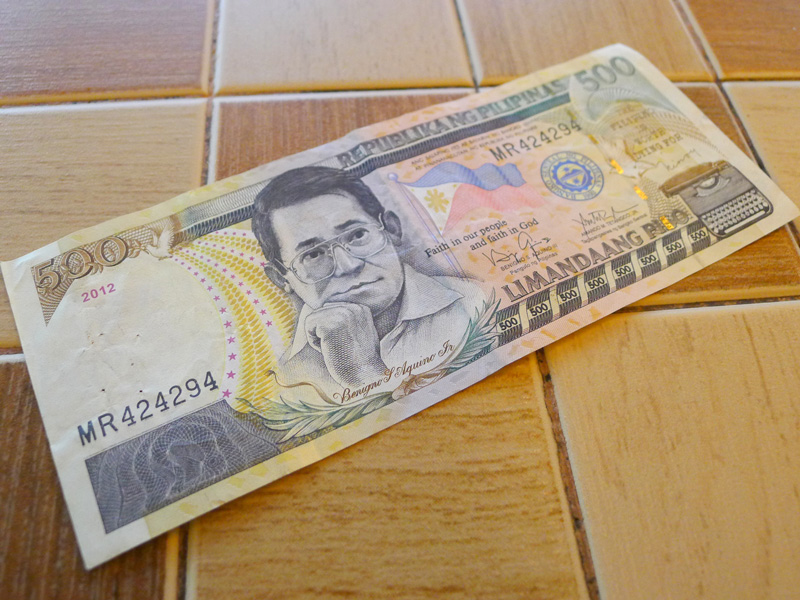 And this is what we typically order for P500.00: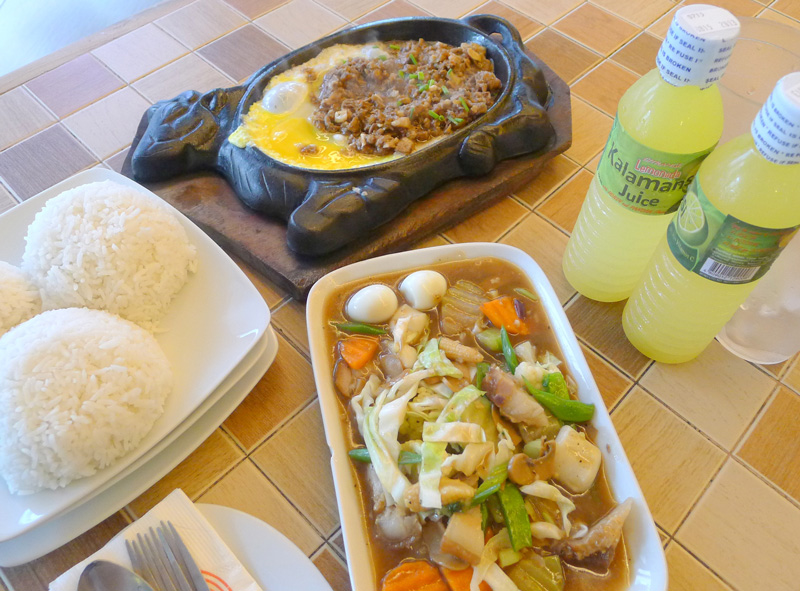 We have Buddy's famous Sizzling Pork Sisig, Chopsuey, 3 cups of rice and 2 orders of Calamansi Juice.
Total cost of our meal:  Just P375.00!   We even have enough change to buy us dessert from a nearby bakeshop.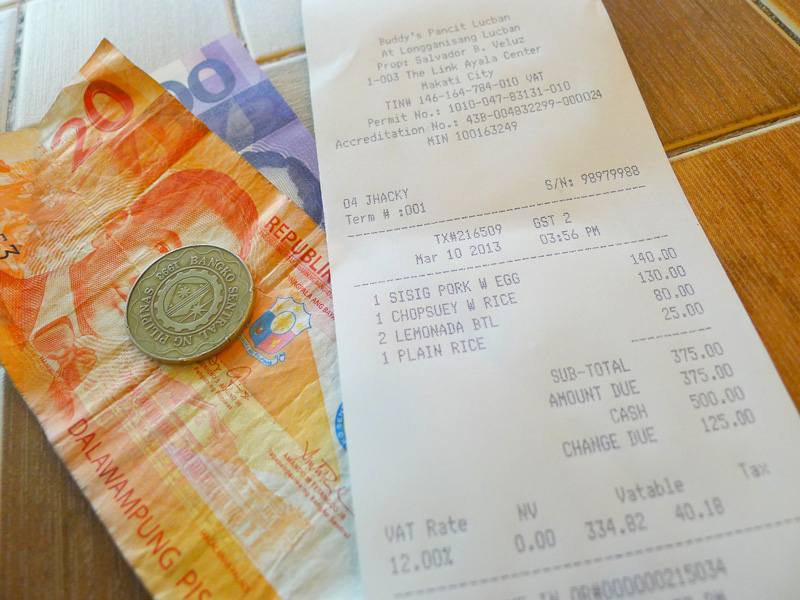 Food verdict:
The Sizzling Pork Sisig is one of Buddy's best sellers.   An order of this already includes a cup of rice but I can bet you can finish another one.   Yes, that's how much you will enjoy the sisig!   It's very flavorful and unique and, unlike the Pampanga version which has lots of onions, this one doesn't have any so it won't leave you with onion breath.   It also has a rich, thick sauce  that adds  flavor to the meat that's why I like mixing sisig with my rice so the sauce will also coat the rice.   Yummy!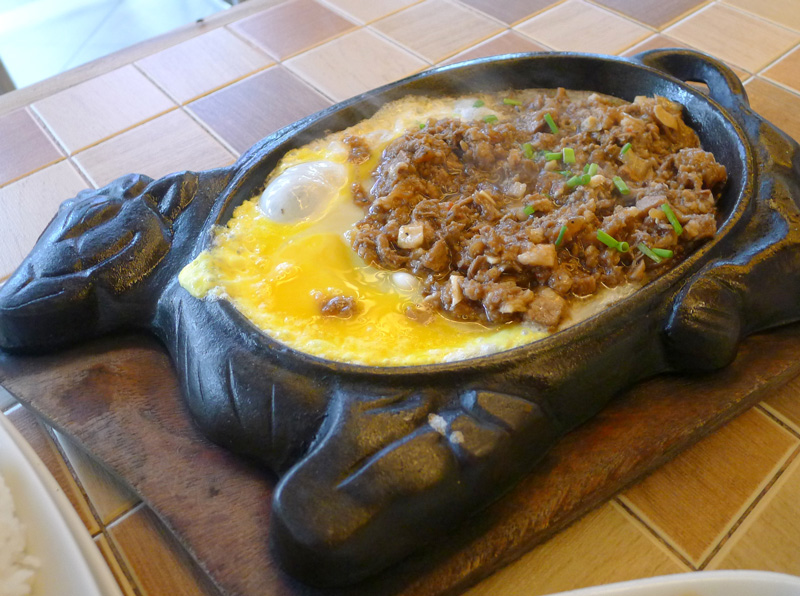 We also love Buddy's Chopsuey.   Their serving is always big and also comes with a cup of rice.   It is already an ulam in itself.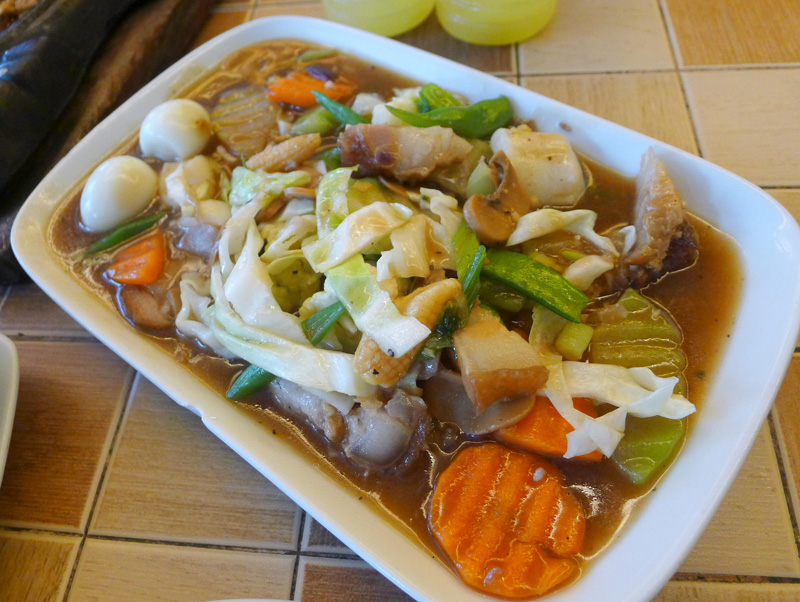 Aside from the pork sisig, Buddy's specialties are  Pancit Lucban and Supreme Pizza.  Both are in demand for deliveries and take-outs.
Buddy's Pancit Lucban and Longganisang Lucban has several branches nationwide.    To locate one that's near your place, check out this list from MunchPunch.