What a HAPPY breakfast we had today:  Pancakes with Sausage ordered from McDonald's + Speculoos Cookie Butter!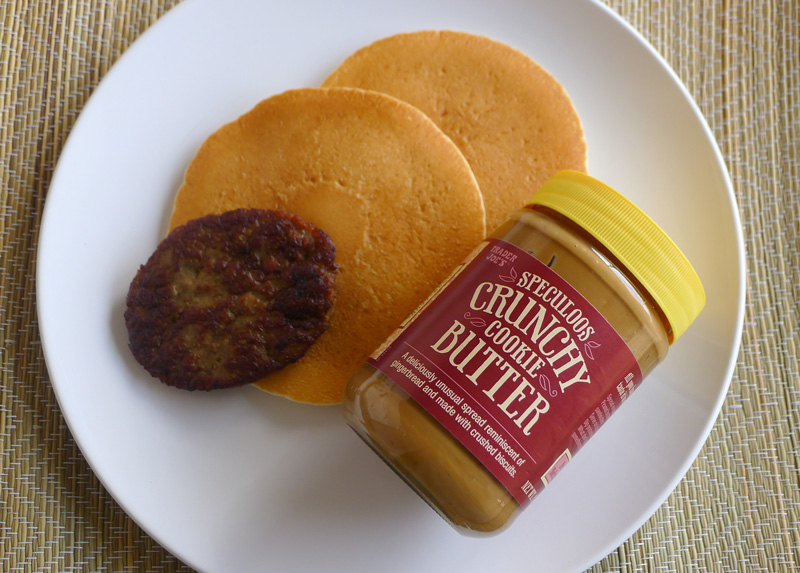 Now that we've tasted the Speculoos Cookie Butter, we can totally understand why people obsess about it.   It's full of cookie goodness that once you start, you cannot stop!    We generously spread it over pancakes, crackers and even  pandesal!   And at the rate we're enjoying it, methinks this jar won't last a month!
Anyway, I hope you all had a happy Sunday.   Mine's a very happy one!   If you're following me on Instagram you'll know why hehe!   Aside from having a Speculoos-filled breakfast today, I bought something precious from somebody whom I really look up to.
More on this next week!