Just sharing with you some of my recent discoveries these past weeks…
Baker's Twines from Paper Chic Studio.   I have been stalking Paper Chic Studio's facebook page for a time, hoping to buy some of their baker's twines and colorful loot bags but I could not make the order form work.    Then at the eve of the Chinese New Year, while waiting for the clock to strike 12, I chanced upon a limited sale event at their facebook page!   What more, the order form finally worked!  So  I bought these baker's twines in happy colors of pink, green and blue.  What a lucky way to start the Chinese New Year!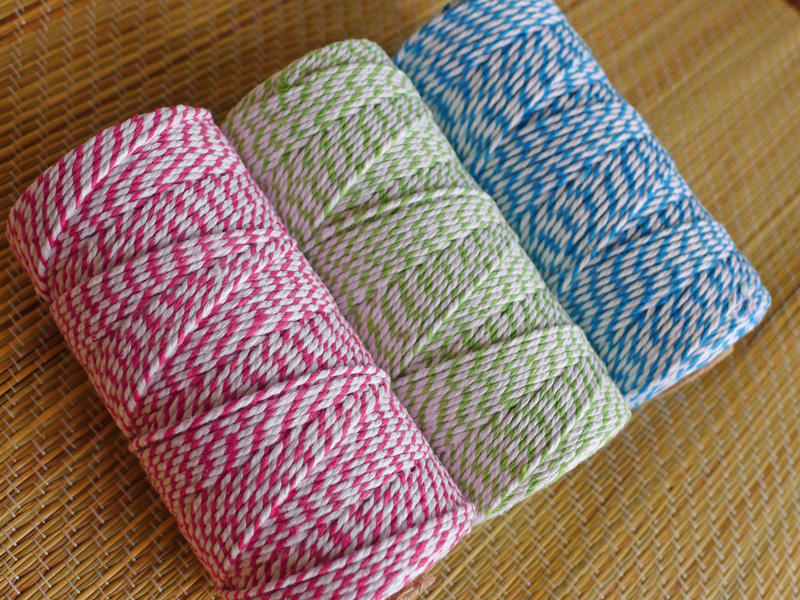 My sole purpose in buying these is to use them as packaging ribbons.   Check how I used it to tie up the gift card around this jar of candies (from Made in Candies) – which I gave to my officemate on her birthday: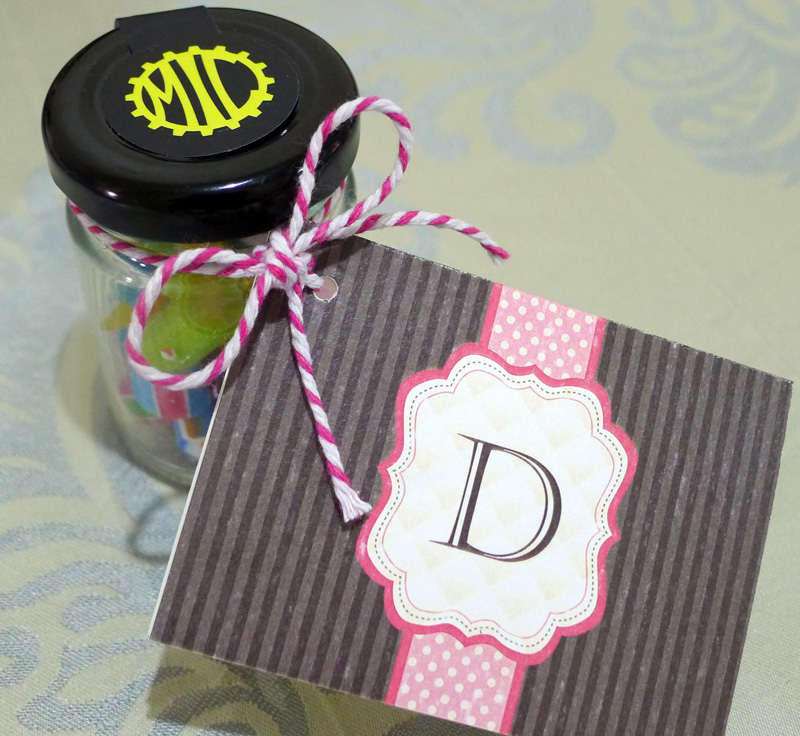 Cute, isn't?  The gift card is from Paperio.
I plan to save more paper this year by minimizing the use of paper wrappers for gifts.    Let's see how creative I can get with baker's twine!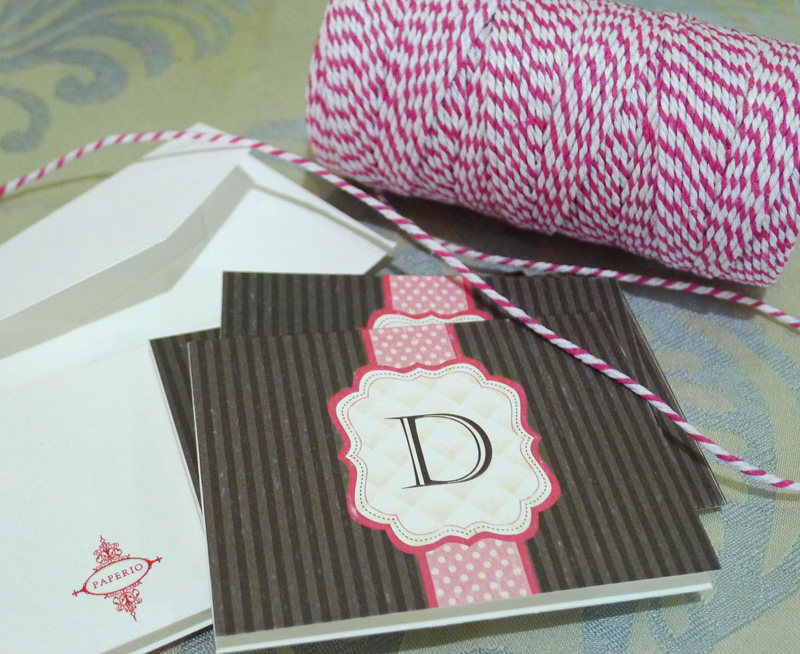 The Gruffalo.   Liam has been wishing for this book so I got him one.   And since I was scheduled to attend a dialogue in Cebu last Monday, I advanced my trip and spent my weekend there so I can visit Liam (and of course my brother and sis-in-law, hehe).   We weren't able to read this together but  I sure am surprised to hear him "comment" that the fox in his Pinocchio book looked far more like a fox than the one in the Gruffalo haha!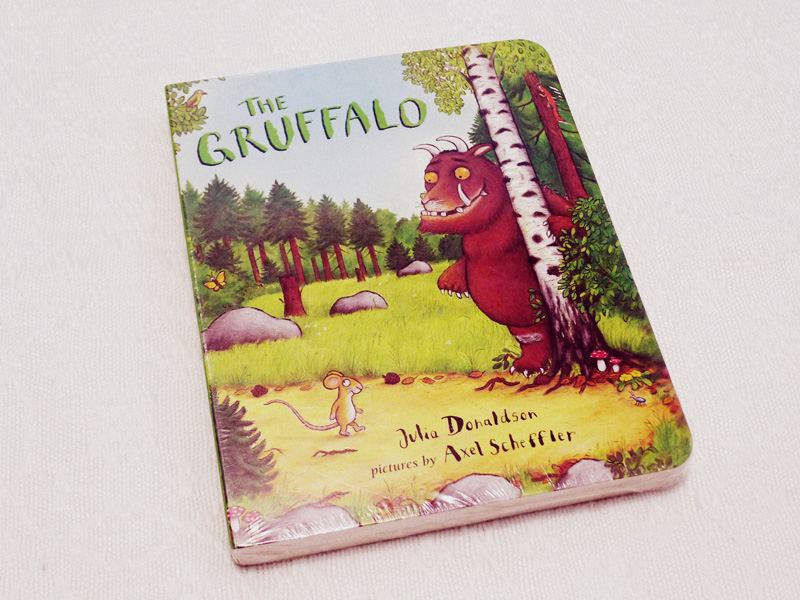 Speculoos Cookie Butter.  A lot has been said about this one-of-a-kind peanut butter that is not made of peanuts but cookies!   I have placed countless orders of this from different sellers at Facebook and Multiply,  but all of  them put me in the wait list!   Finally, somebody tipped me that they're available at Milky Way in Makati.   The wait is over, at last!  Never mind the P525.00 price tag – it's so worth it!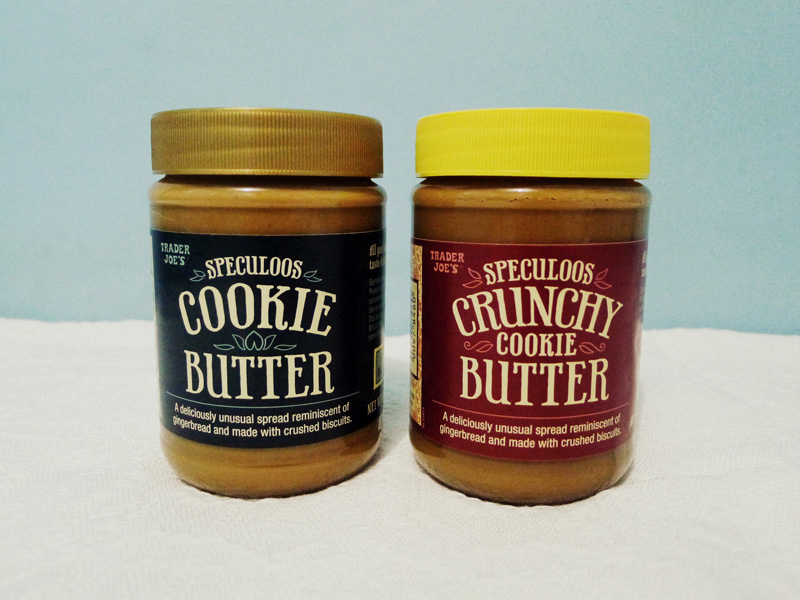 The Cookie Butter is for Liam, while the Crunchy Cookie Butter is for AJ and me.
Liam and his mom (Juvvy) so loved it!    Look how  happy he was while eating this.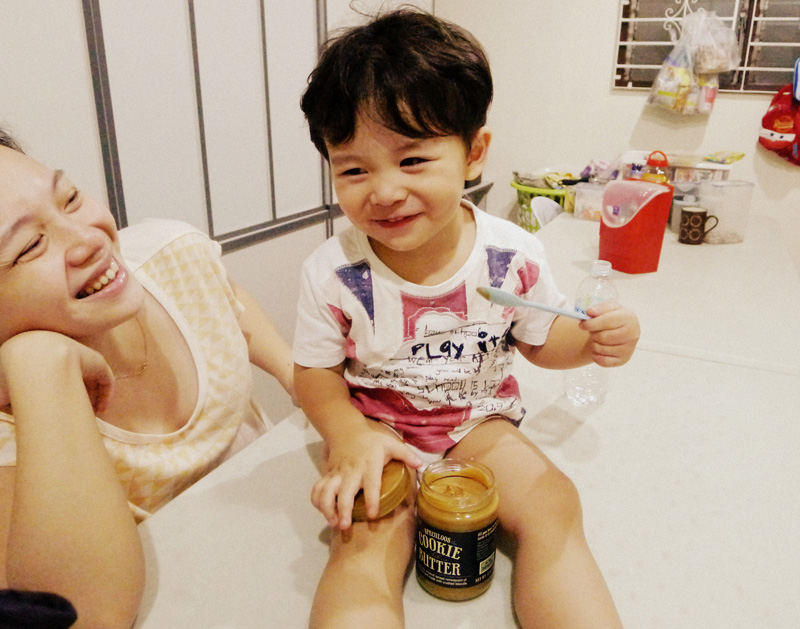 Real Living and Yummy Magazines.   New and practical decorating ideas and yummy recipes fill the October 2012 issue of Real Living and Yummy magazines, which I bought at a bookstore this week.  I got them at  discounted prices because they're back issues already.  I am patient enough to wait for back issues because they're cheaper.     Can't wait to try the new recipes and decorating ideas here!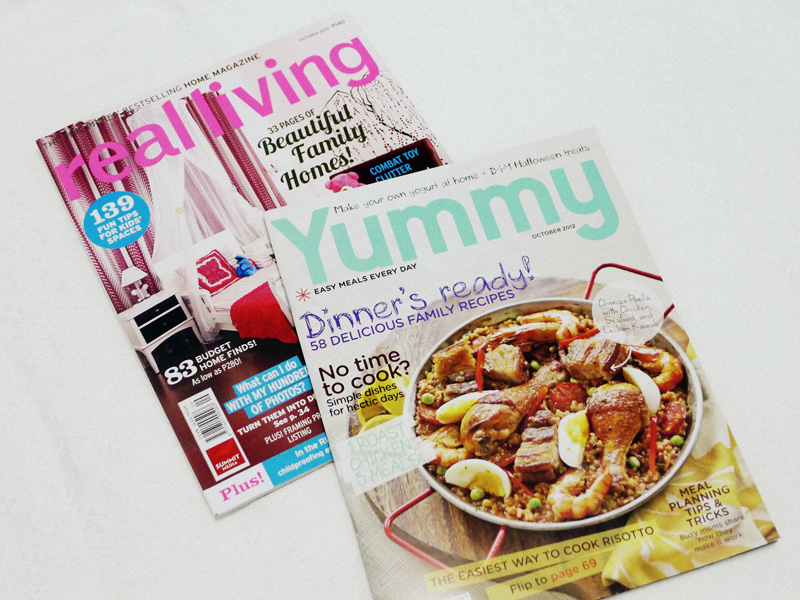 How about you?  Found some good stuff lately?   I'd love to know about them!