I received an email today asking about the blue pendant I was wearing during our Greenhills shopping trip with Frances and Vince.
Here's how I looked that day.  The pendant was a very striking accessory with its intense blue color.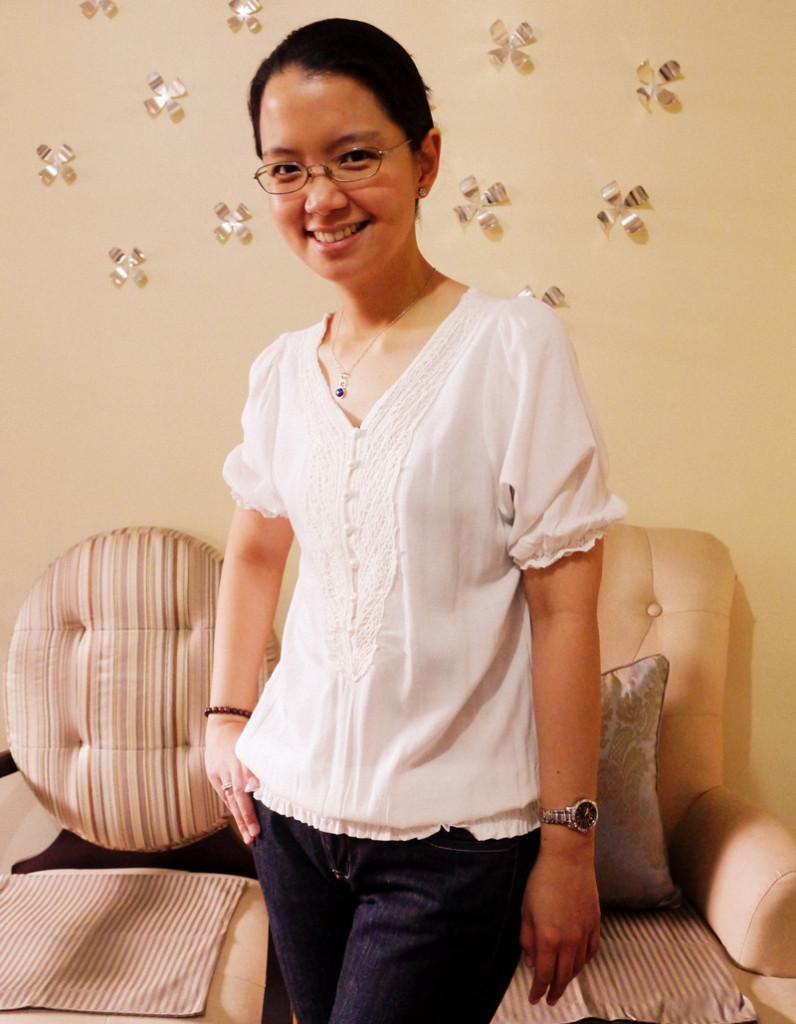 The blue stone is called lapis lazuli, a semi-precious stone with a history that dates back to ancient Egypt.   It has a beautiful deep blue color with gold flecks, or sometimes lines, reminding me of a starry night.   Those with gold flecks are more difficult to find and can be more expensive.
Lapis Lazuli was said to be the  favored jewelry stone of the Egyptian kings and queens, hence it came to symbolize royalty, wisdom and truth.
Here's my lapis lazuli pendant – up close: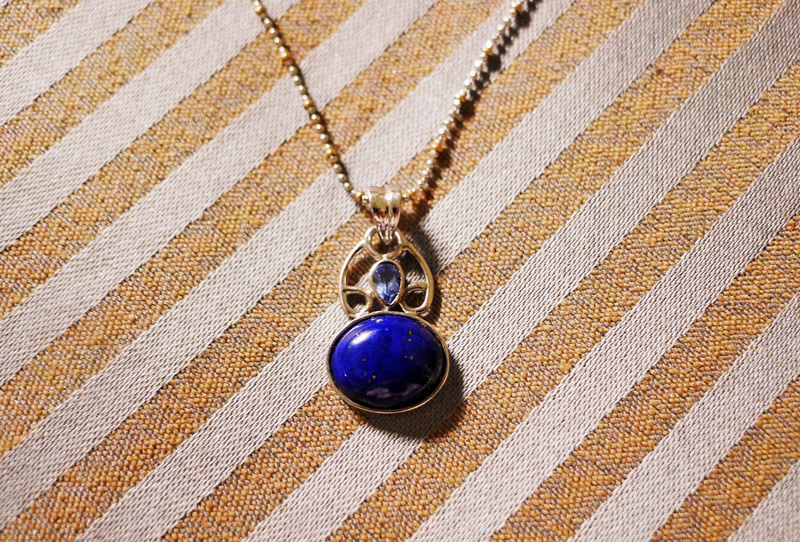 I bought my lapis lazuli as loose stones some years ago from an eBay seller based in Canada.  I was actually looking for feng shui bracelets when I saw these loose stones and it was definitely love at first sight because I bought 4 loose stones right away!
But it took me a while to find the perfect design for the stones until I settled for a pendant which I've always wanted to have a vintage flair.    I designed it myself and had it made by my jeweler using 14k white gold.  The lighter stone on top is an Aquamarine.  Blue on blue.  Easy on the eyes.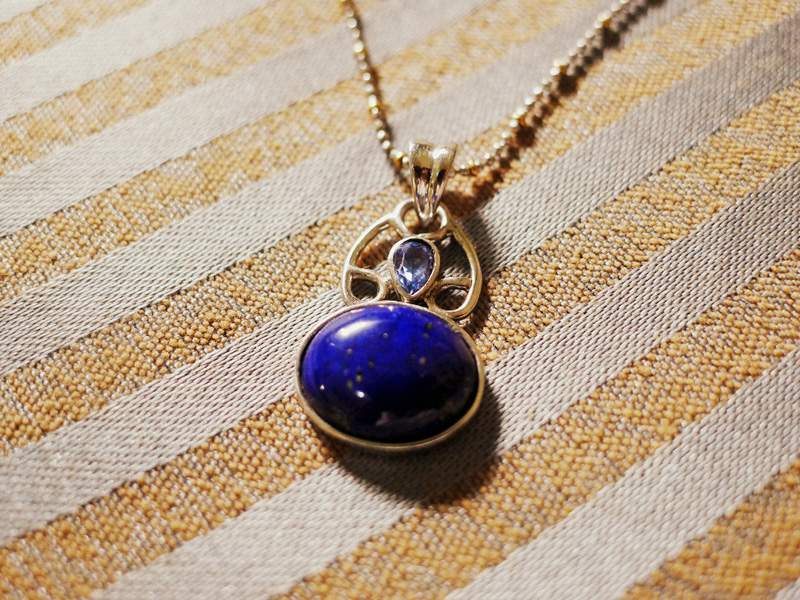 The lapis stone is perfectly beautiful.   It fitted in the design very well.
As for the rest of my loose stones, I later sold it to my officemate who likes lapis lazuli as much as I do.    She had it set as earrings with a partner ring, all in yellow gold.
Now I'm not sure if you believe in color energy but they say that dark blue crystals or stones like lapis lazuli teaches us grace and sensitivity to the needs of others.   Its calming blue color also keeps the negative energy away.
I don't know if it has consciously worked me, but true or not, I am definitely keeping this piece of the night sky – if only for its beauty.