I can't remember anymore the exact year when I did start to read blogs but for sure, it was Topaz Horizon, alongside Daphne.ph and Chuvaness.com, which got me interested in reading blogs.  Soon I was looking forward to what Frances, Daphne and Chuvaness will write about and share with us readers.  Yes, I was hooked!
Fast forward to 2011.   I knew early on that AJ and Frances were high school barkadas  – AJ mentioned it to me and he was there at Vince and Frances' elegant and intimate wedding in 2007.    Unlike them, I wasn't able to keep contact with my friends from high school (or maybe because I didn't really enjoy high school).   So I am really amazed at their group who managed to keep in touch all these years.   Anyway, I was thrilled when Frances and Vince said yes to our wedding invitation because I'd really love to meet them.  But something came up and they weren't able to make it to our wedding.   But then again, they more than  made up for this by treating AJ and me to a very chic lunch some months after the wedding.  I was totally touched by their gesture that I promised I will do something like that for them too.
And that opportunity came in December last year when a get-together was scheduled at Frances and Vince's home.    I cooked my Baked Spaghetti for them and they liked it!   Frances paired it with her homemade garlic bread.  Yummy!
Here are some photos from the Christmas get-together:
Our picture with Frances (yikes! we forgot to have a picture with Vince, too!)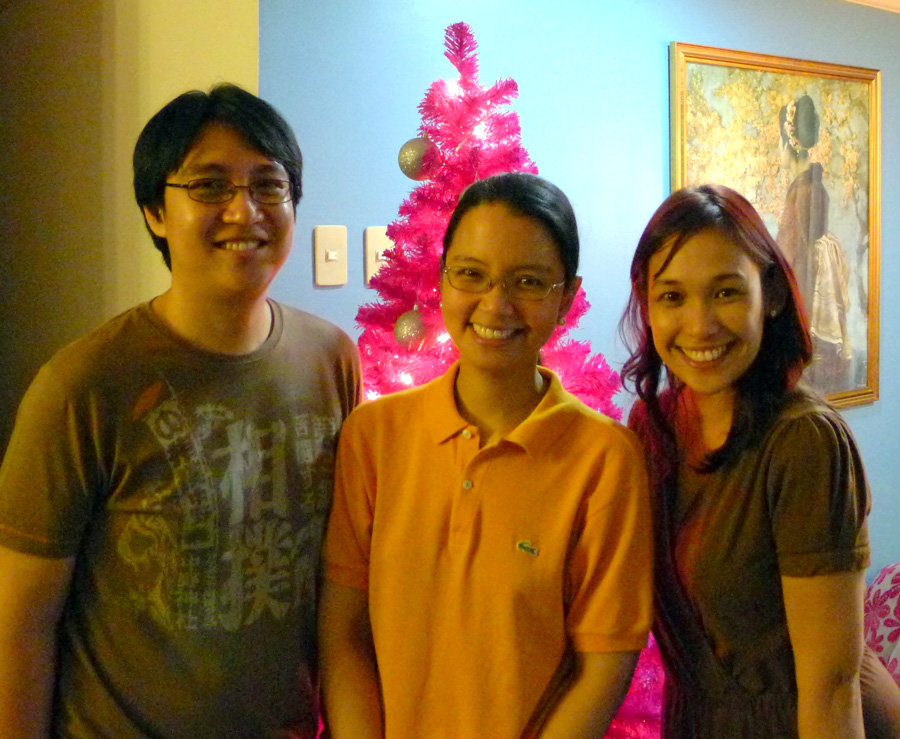 The adorable Sales boys – Vito and Inigo!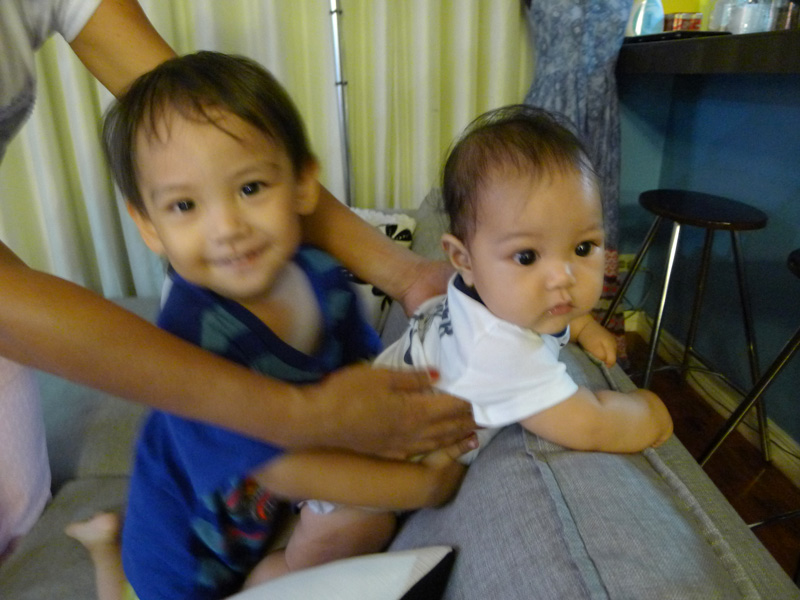 Inigo liked my nose – my small nose haha!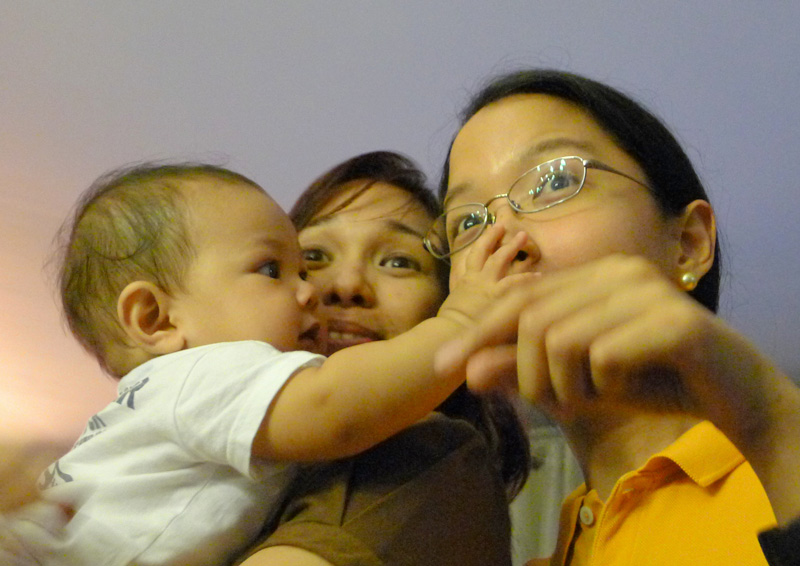 Mommy Frances and Inigo were so cute here.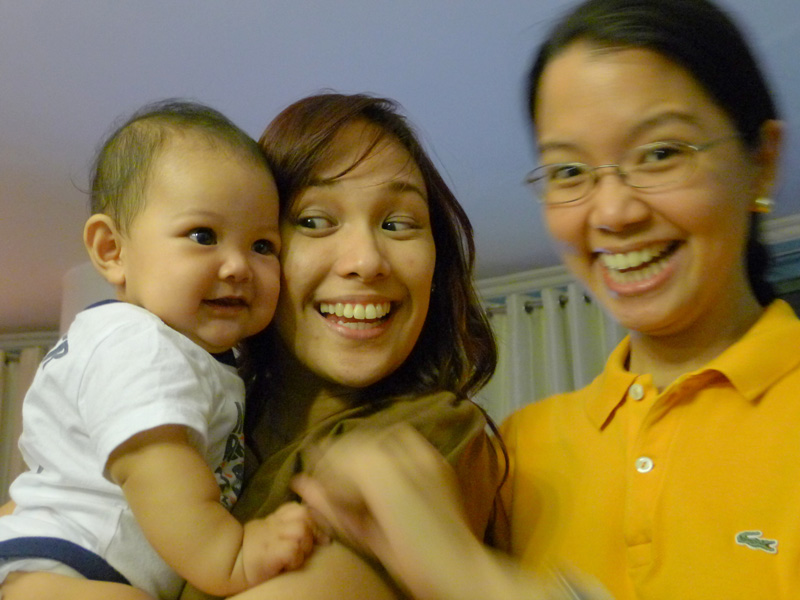 Bulaga!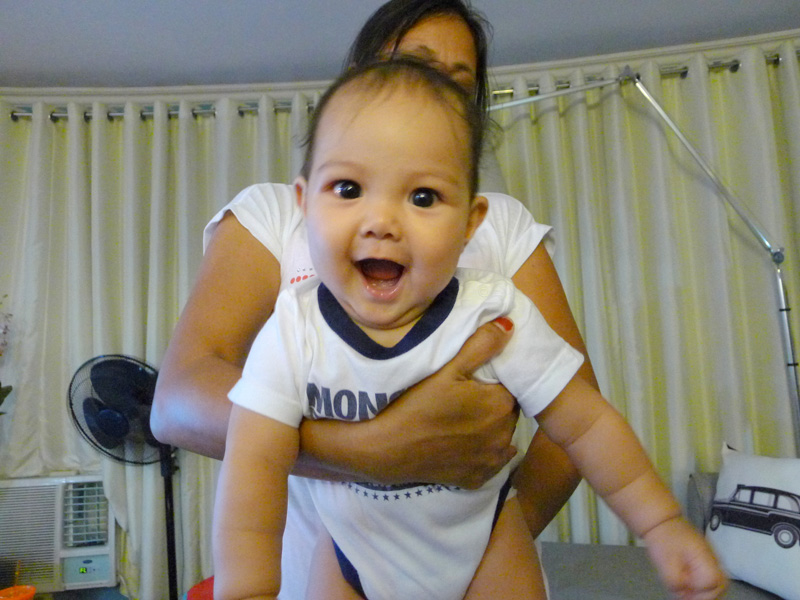 It was a fun, fun afternoon with lots of kwentuhan – from insurance to work to travels to kids and then the pearls!   Since I just discovered Berdori Jewelry at Greenhills and Frances happened to be looking for pearl jewelery, I promised to take her there.
And so the double date at Greenhills was planned – and hatched.    Frances wrote all about it here.   When I saw her post, I was at a management training and I couldn't wait to go home that day so I can read it in full!  Excited lang haha!  And who wouldn't be –  I'm in Topaz Horizon!  
Oh, another "fan" moment for me was when Frances signed my copy of OK! Philippines which featured the royal wedding of Prince William and Kate Middleton: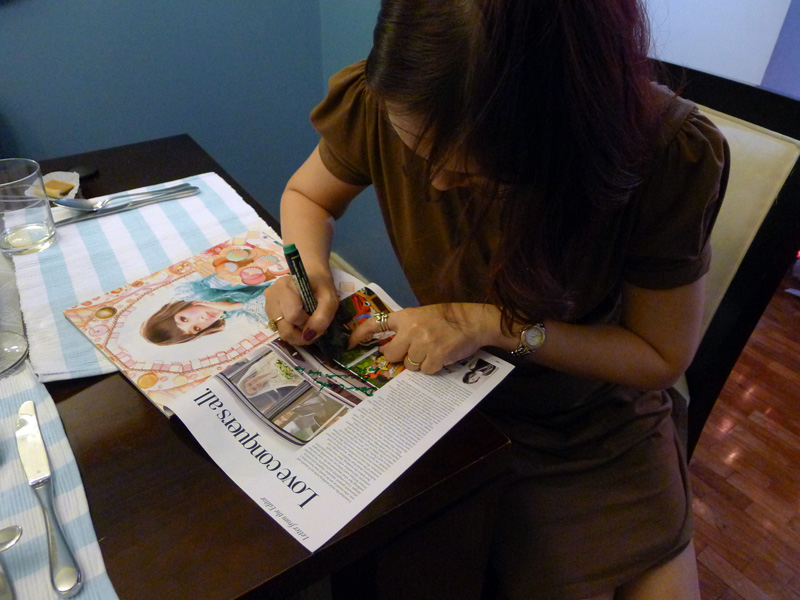 I am a big fan of the Duchess so I told Frances that this is what I will miss most about OK! Philippines – which had its final issue also last December.    This magazine's my only source of the latest news about and pictures of the royal couple, and now that Duchess Kate is carrying her and Prince William's first baby, all the more that I will miss OK!
Thanks again, Frances! Am so glad to see how happy you are with your new pearl necklace and stud earrings.   And yes, we have to go back!   I am seriously thinking of negotiating big time for this earrings-and-ring set of south sea pearls and diamond titos: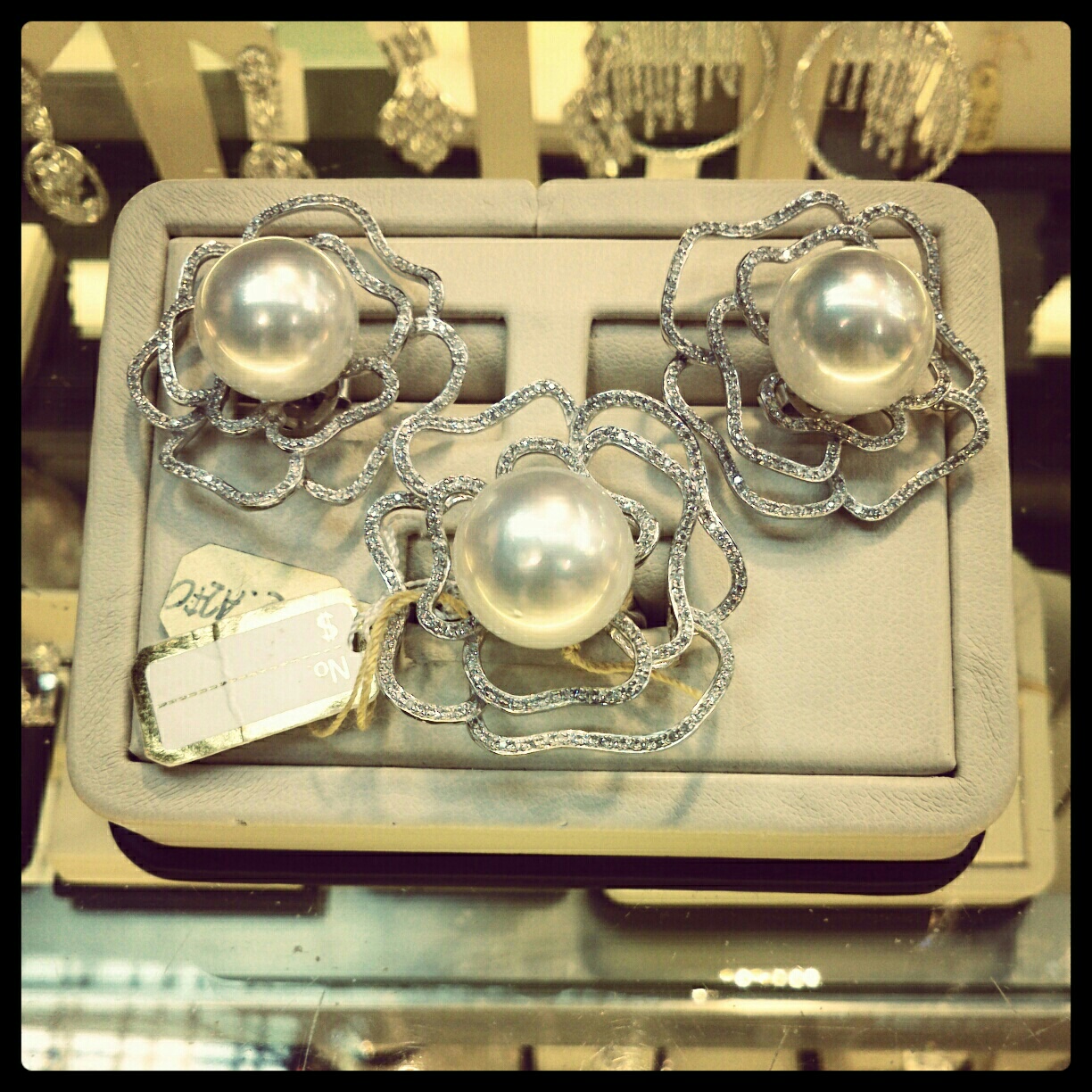 To those interested about Berdori Jewelry, it is located at the Pearls Section, Ground Floor of Greenhills Shopping Center, San Juan, Metro Manila.     It's very near the Chapel.   Look for the Berdori signage.  Like their Facebook page too to see more of their gorgeous south sea pearl jewelry pieces.