If you love cupcakes then you must check out this new place at Glorietta 4 called Vanilla Cupcake Bakery.  But I warn you,  it's not exactly a place where your boyfriend or husband will feel comfortable staying in for long.   The place is too pretty and dainty and very feminine – the kind of place I'll want to hang out with my girlfriends.
Let's check out the interiors!
Pretty tea party set-up in a gorgeous Heima desk: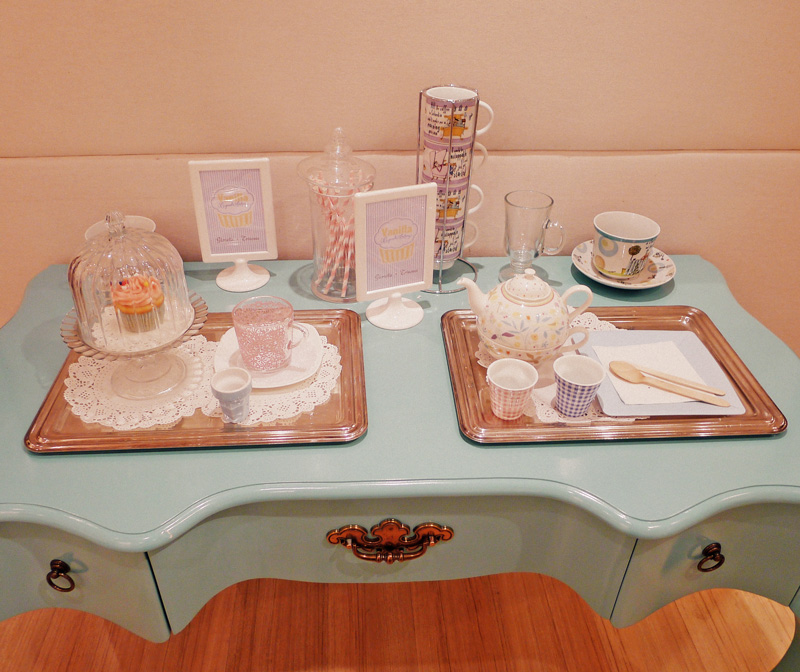 Lovely teapot and coffee mugs.  Where to find them?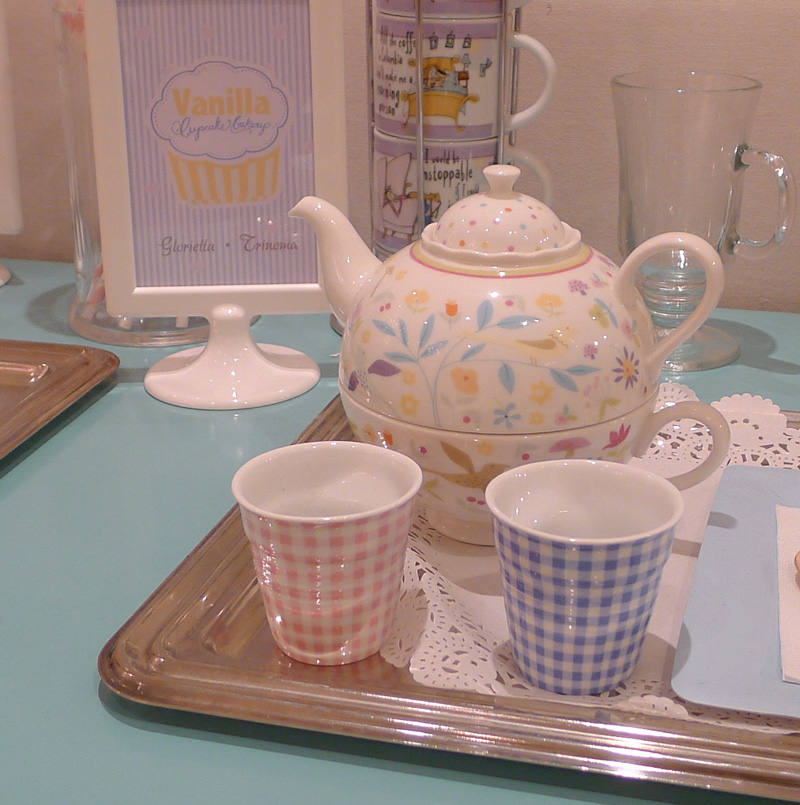 A Daphne chair in yellow! My ultimate dream chair!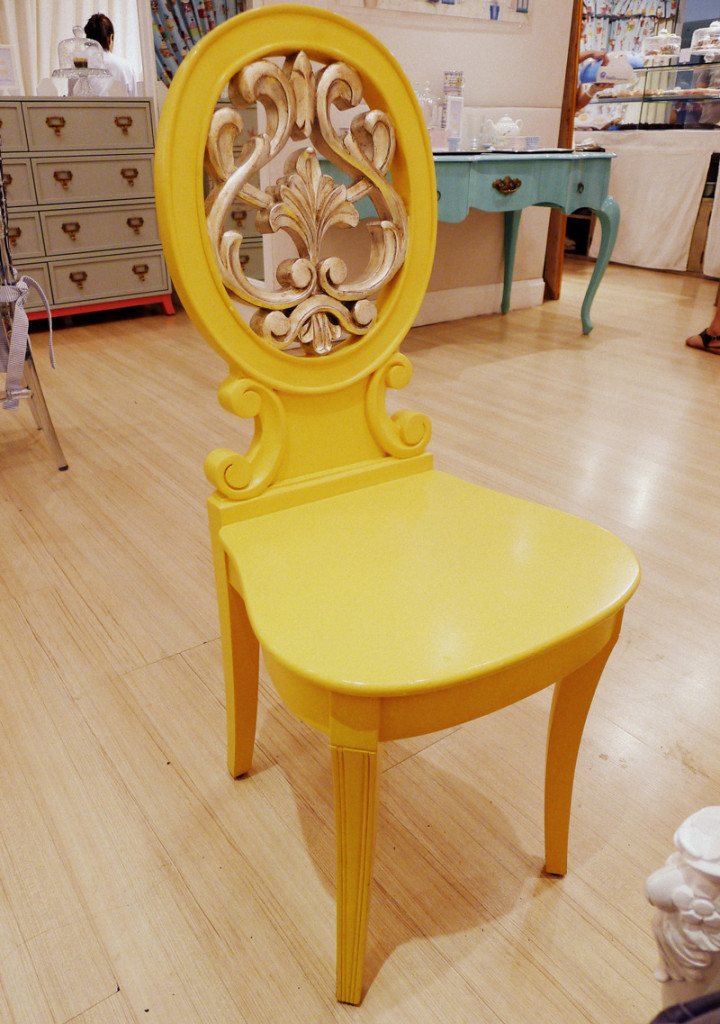 The details of the intricate carving, up close: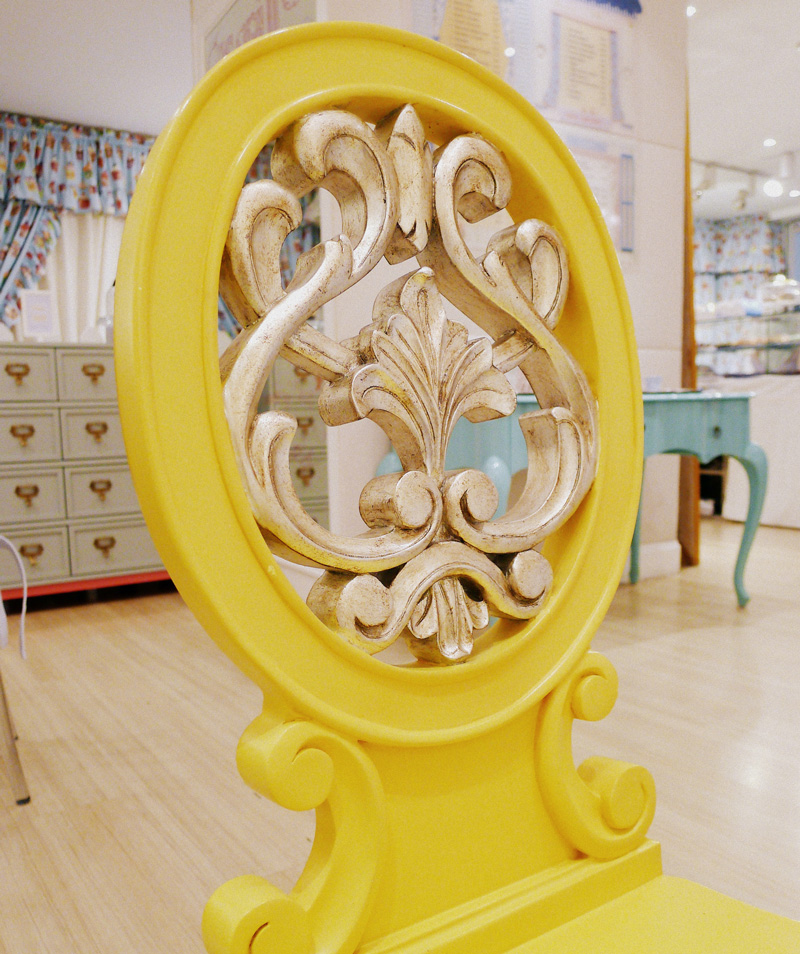 Lovely chandelier lamp. The mini-lampshades added a shabby chic vibe to this crystal-filled lamp.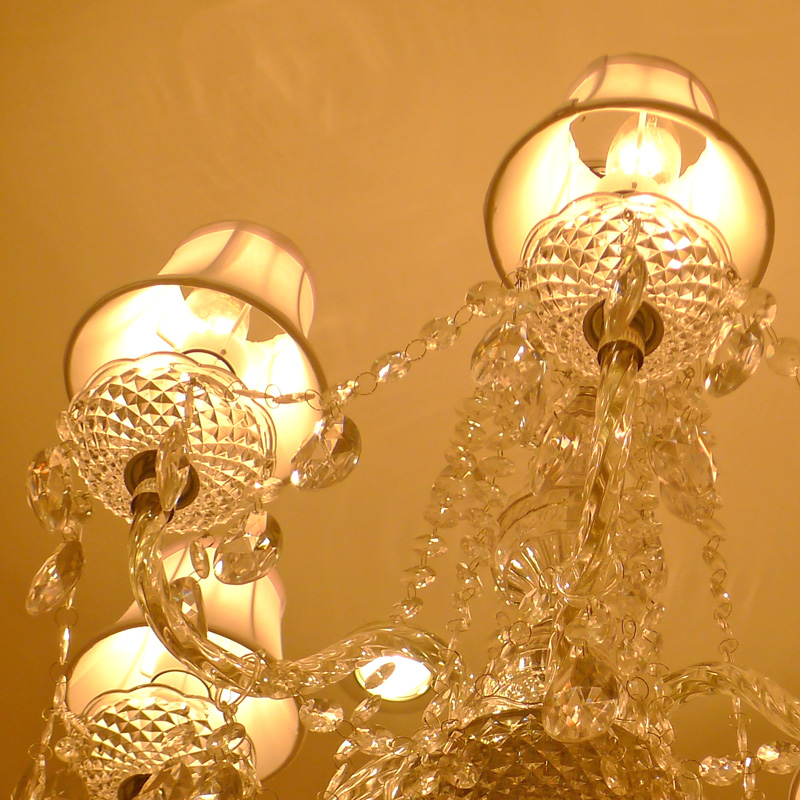 Another Daphne chair!  Geez, if this is a house, I surely wanna live in here.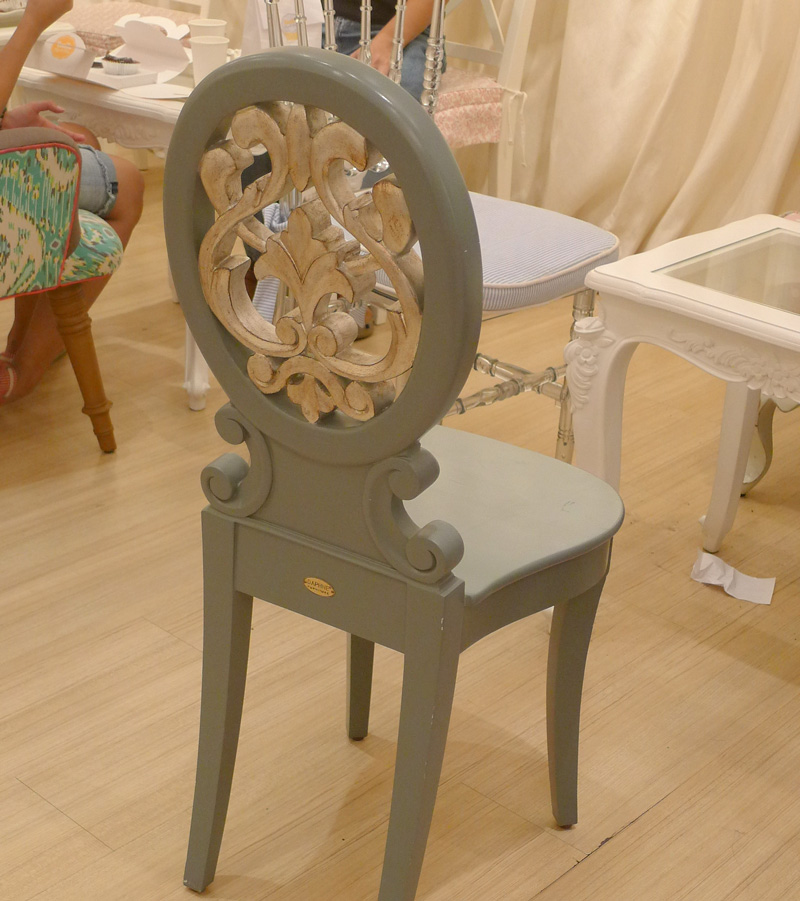 Another envious piece from Heima! Did I happen to walk inside a Heima Store? =)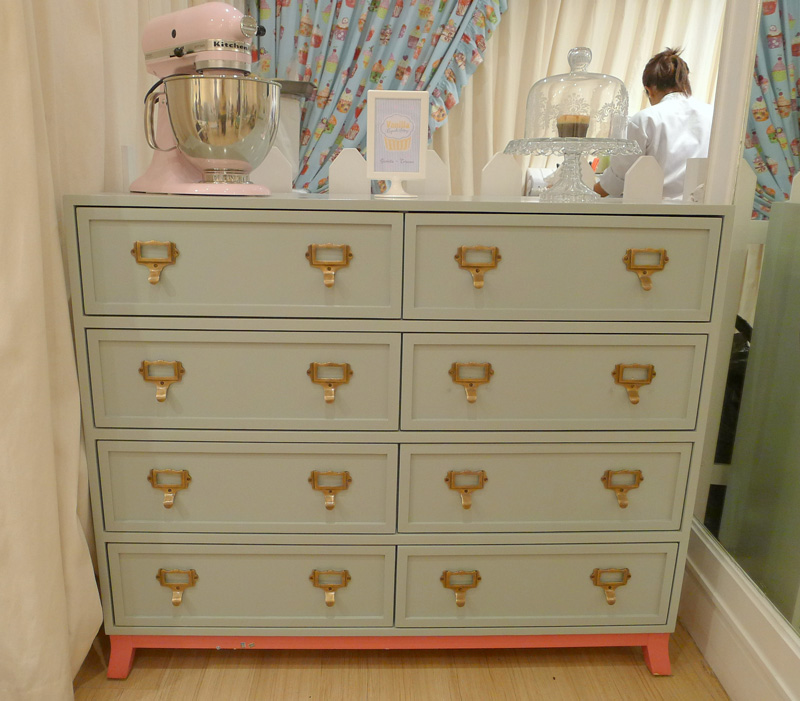 …and  another!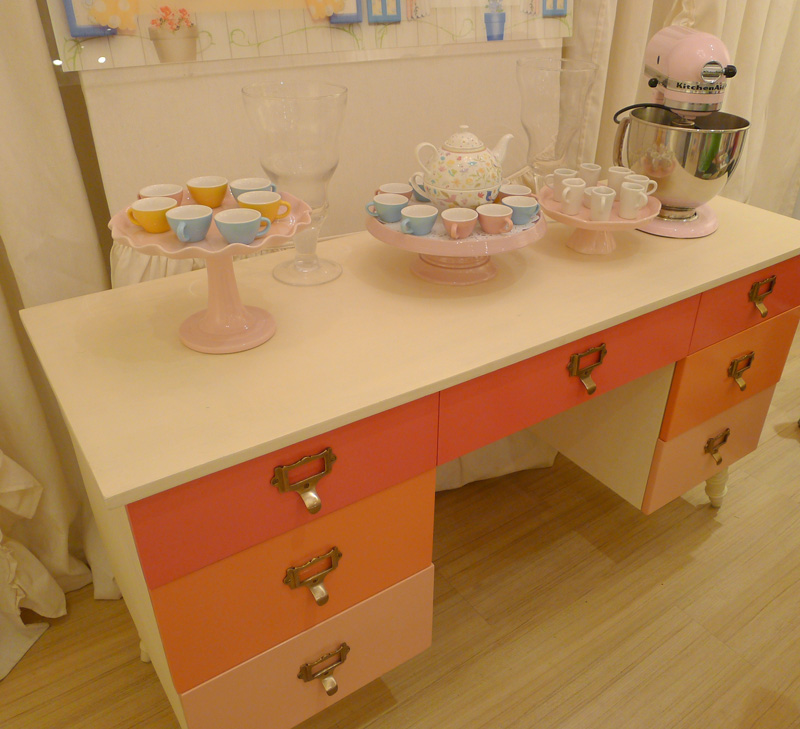 I forgot to ask if these were for sale hehe!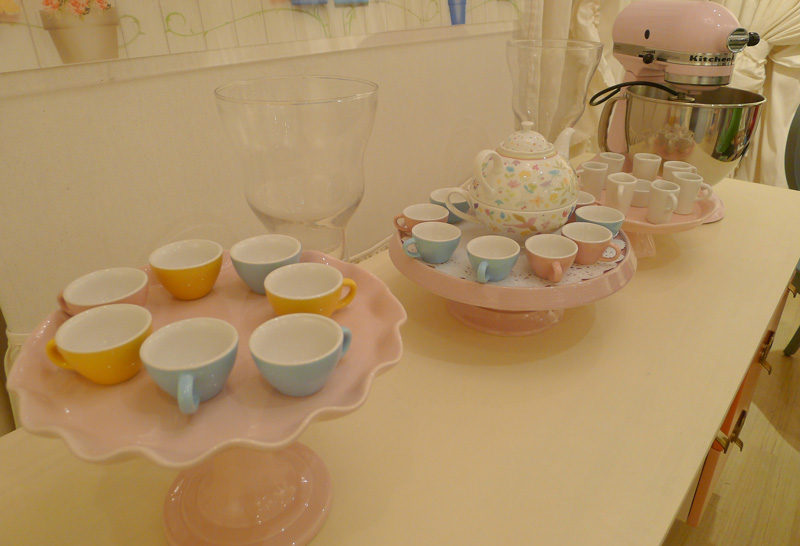 I want! I want! I want!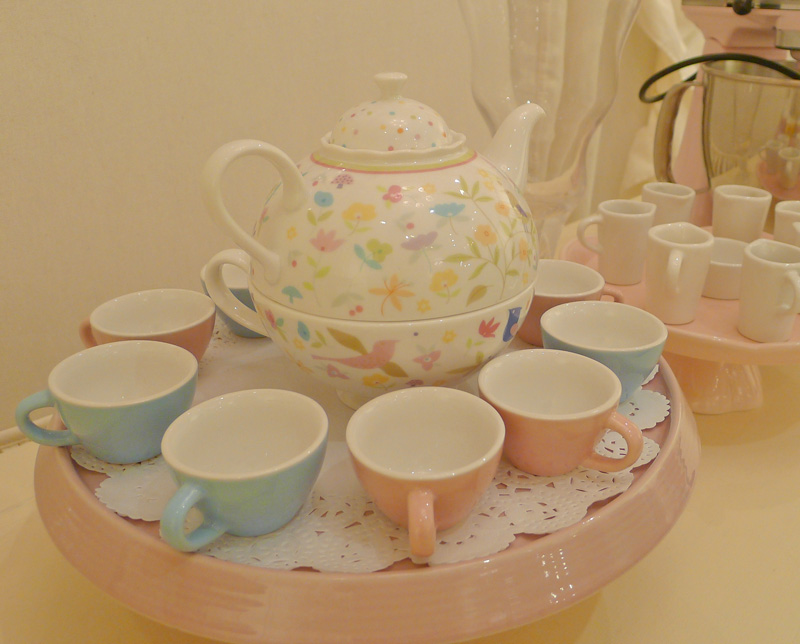 Awright, before we confuse our cupcake bakery into a Heima Store or Dimensione, let us check out the cupcakes!  Too bad I could not get a closer look at them because of the many people in line.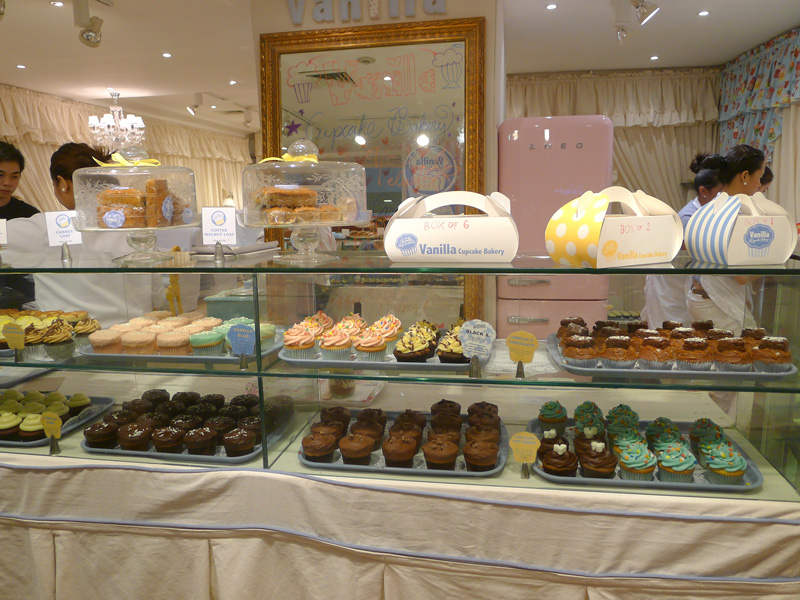 Aside from cupcakes, Vanilla Cupcake Bakery offers other deliciously sweet products like  Banoffee Pies and Cheesecakes – in bottles!   Yes, they're packaged in cute clear glass bottles with tied ribbons in front.  Here's the Banoffee: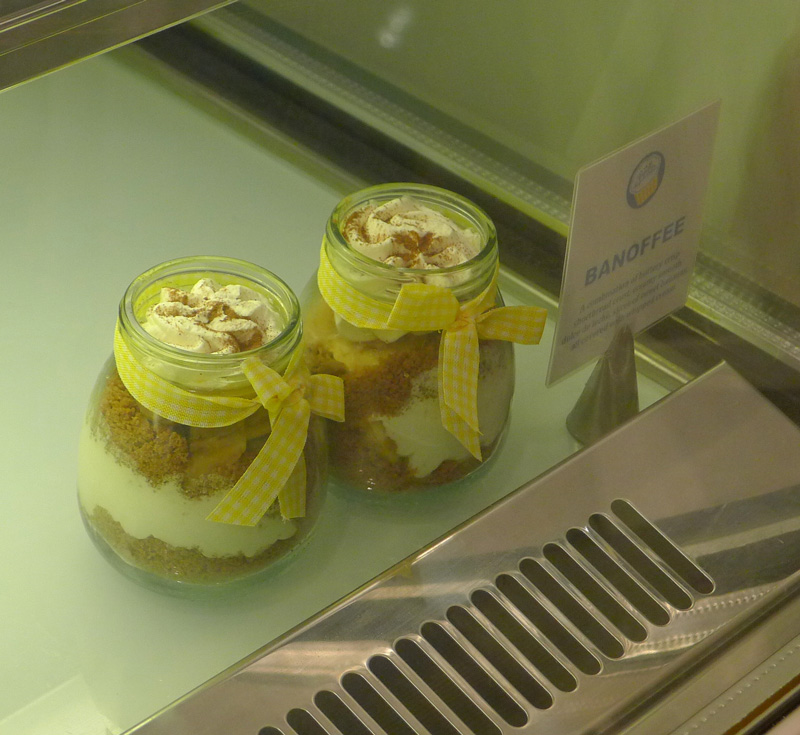 I was enticed by this pretty packaging so I ordered one with English Breakfast Tea: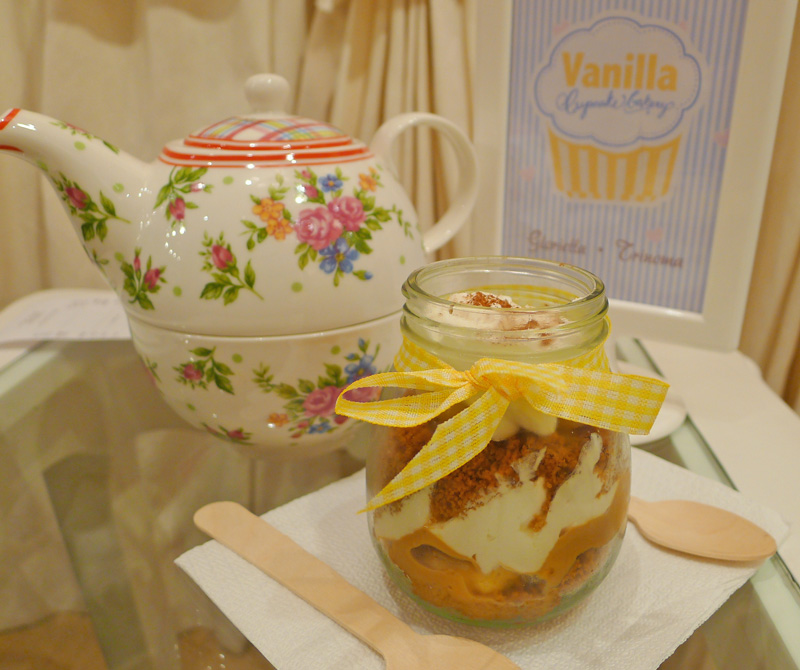 The Banoffee's a definite must-try.   The graham cracker pie crust (which is crumbled in fine perfection here to be able to fit in a bottle) is faultless, and so is the buttery cream that is layered in between fresh bananas and crumbled graham crackers.
The English Tea, on the other hand, stayed pretty much warm until my last cup.
I thought we'll still have room for cupcakes but we were already full by the time we finished the bottle of banoffee.   Anyway, that's another good reason to go back to Vanilla Cupcake Bakery – to try the cupcakes!
The place was so nicely lit-up, by the way, it's perfect for reading!  I wish I've brought a book with me when we went there and holed up while AJ went to finish our errands.   But then, with the long line of people coming in by the minute, I think I'll feel embarrassed to stay long while others are waiting to be seated.
So if you are looking for yummy cupcakes + afternoon tea + shabby chic ambiance + a display store for happy furniture, then this is the perfect place for you.
The Vanilla Cupcake Bakery is located at Glorietta 4, near the annex going to SM Makati.