Now that February is in (my birthday month, yey!), I thought of using these throw pillow cases and curtains that we bought months ago from SM and the Landmark: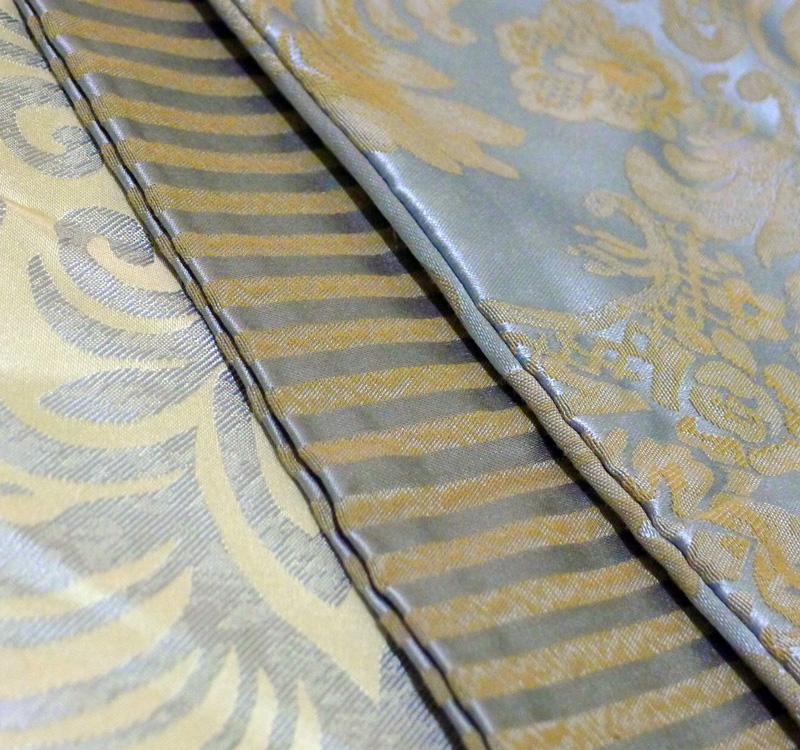 That's the curtain at the left, throw pillow cases in the middle and at the right.
Would you believe that the throw pillows cost only P50.00 a piece?  An incredible price for such luxurious fabric!  I really love the Landmark!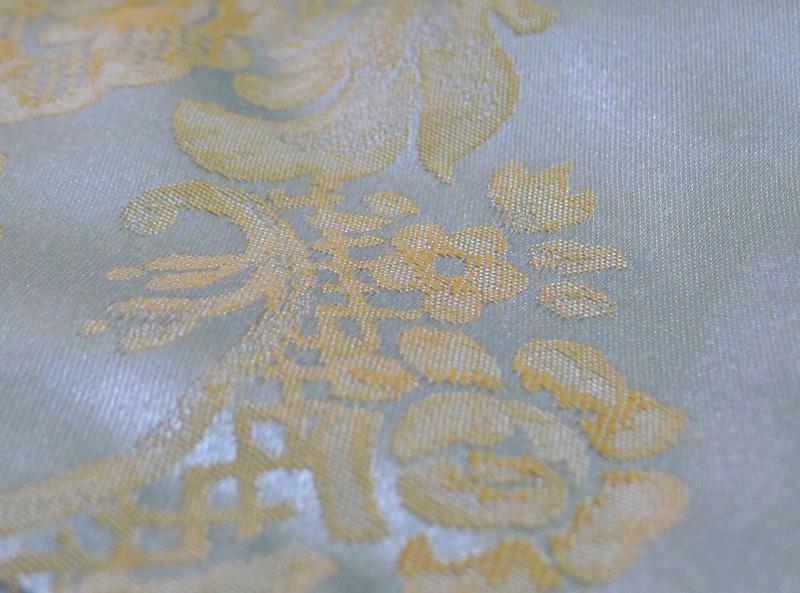 The colors are a welcome change from the bright red + apple green palette that we used during Christmas.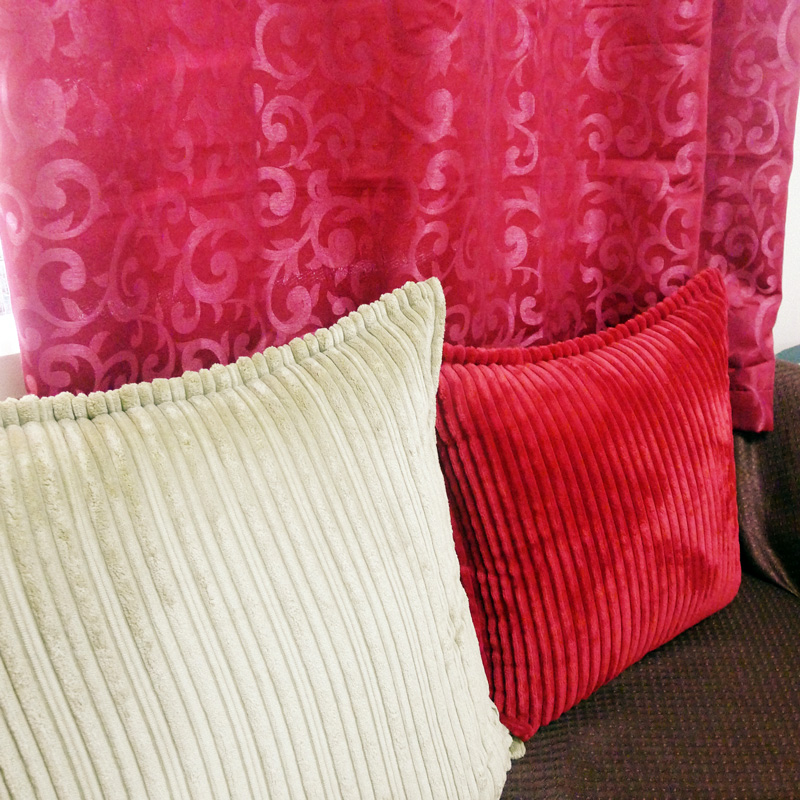 We now have the soft and calming colors of baby blue and beige.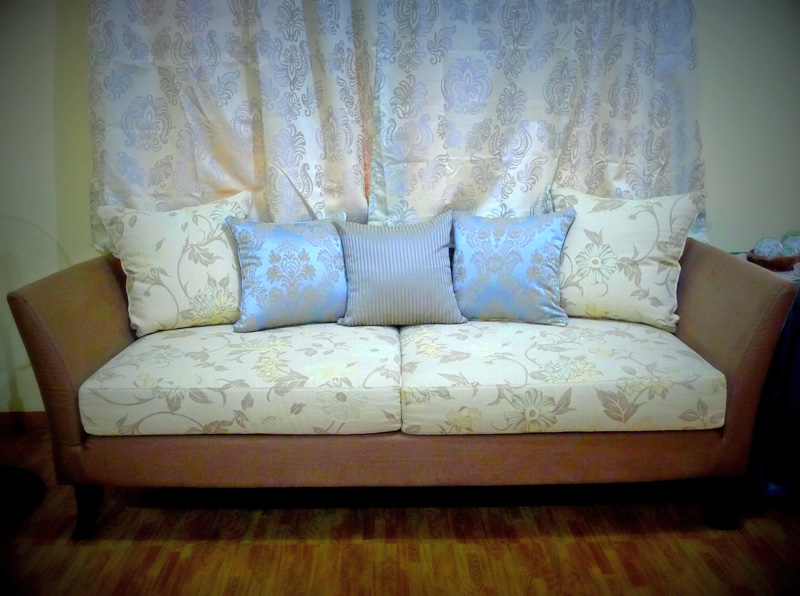 I also re-arranged the wallflowers I told you about and I am now satisfied with its new pattern.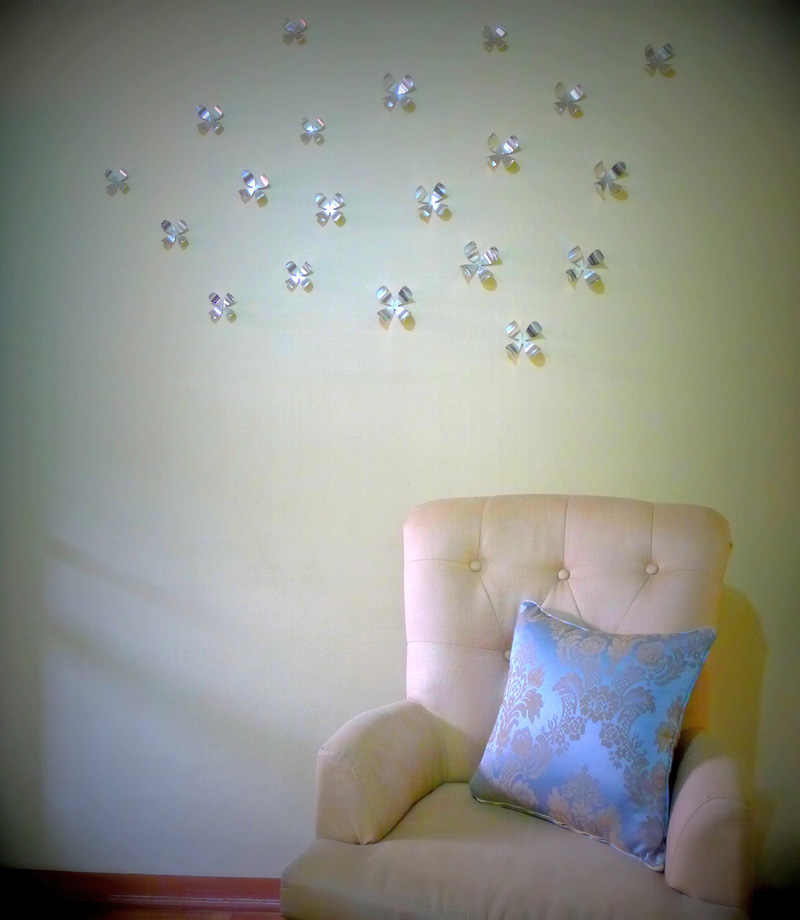 The soft color palettes helped increase our space's clarity and size.   And this is exactly what I need to see after a hard day's work.   It calms my nerves and senses.
If you're like me who's living in a small space, you might find these color rules by HGTV very helpful.   I subscribe to this website which also has lots of practical and easy-to-follow decorating ideas.   Check it out!