So you probably know by now what's up with The Bright Spot   =)
Yes, I finally got this little blog o' mine its own web host!   I'm writing more regularly now as blogging has become a therapeutic exercise for me – something I look forward to doing after a hard day's work at the office.  And I figured that since a self-hosted blog is what I plan to put up sooner or later, why not do it now when it's amazingly affordable and can be DIY-ed.   So now you know where the rest of my Christmas bonus went to hehe!    Just kidding!
Anyway, I'm excited over a lot of things for The Bright Spot.  First off, there's the new web design that the Fancy Girl Design Studio is creating for me right now.  I can only trust Patricia to do the web design for me, after doing my cute and whimsical blog logo last year.
Then there are the many tools and techniques to learn about my new blog platform – wordpress.org.   Having worked with wordpress.com, I didn't have  a hard time navigating the Admin panel.  And now I'm itching to learn about all those cool plug-ins and codex!  I learned a lot in the process of moving my blog from wordpress.com to wordpress.org.  It's like moving from a small apartment to a house I could finally call my own.  Nakaka-stress din pala haha!   But I made it!
So let's celebrate to that, shall we?   How about sharing with me the best flourless chocolate cake I've had so far?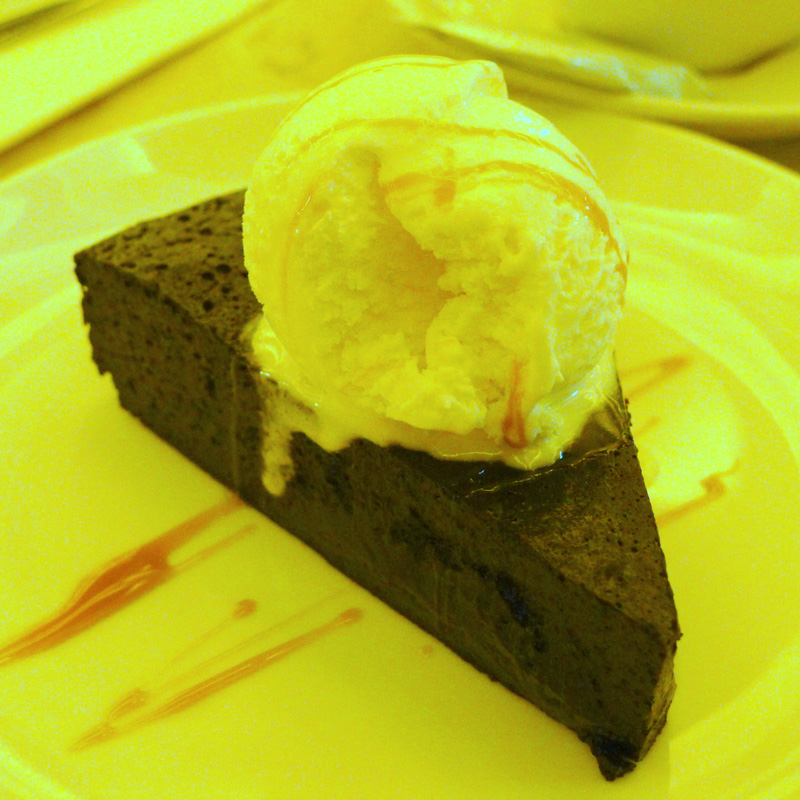 I discovered this heavenly cake at Brida Bistro located at the 2nd level of Power Plant Mall in Rockwell.  It has a rich dark chocolate flavor (reminds me very much of La Marea's warm brownie cup)  but it's the flawlessly smooth texture of the cake that is its winning feature.   The P219.00 price tag per slice may turn you of but believe me, it's worth it.    Even non-chocolate lovers will delight in its luscious chocolate goodness!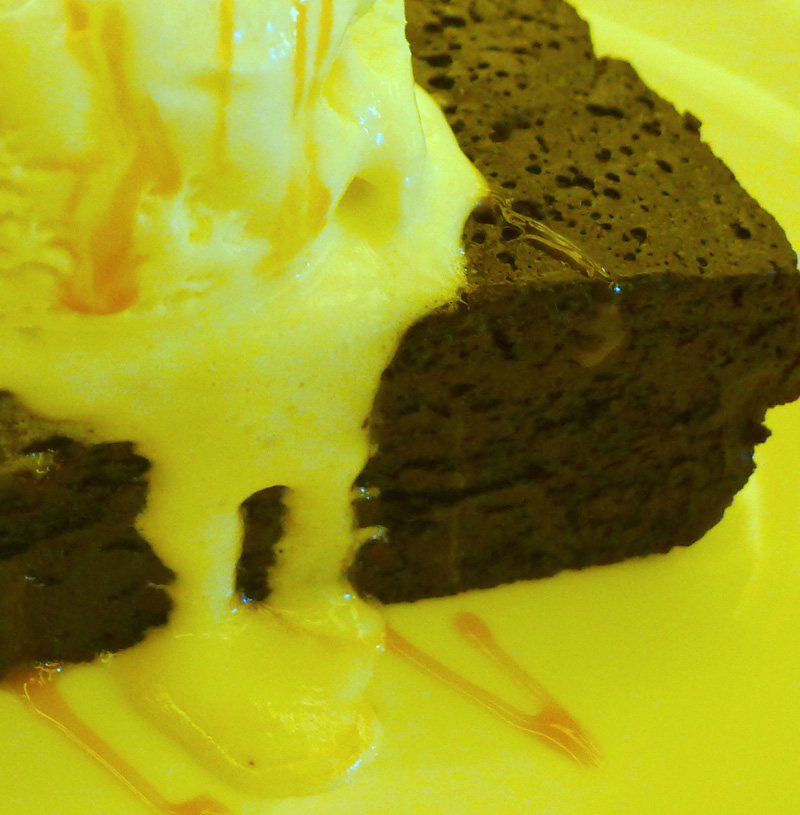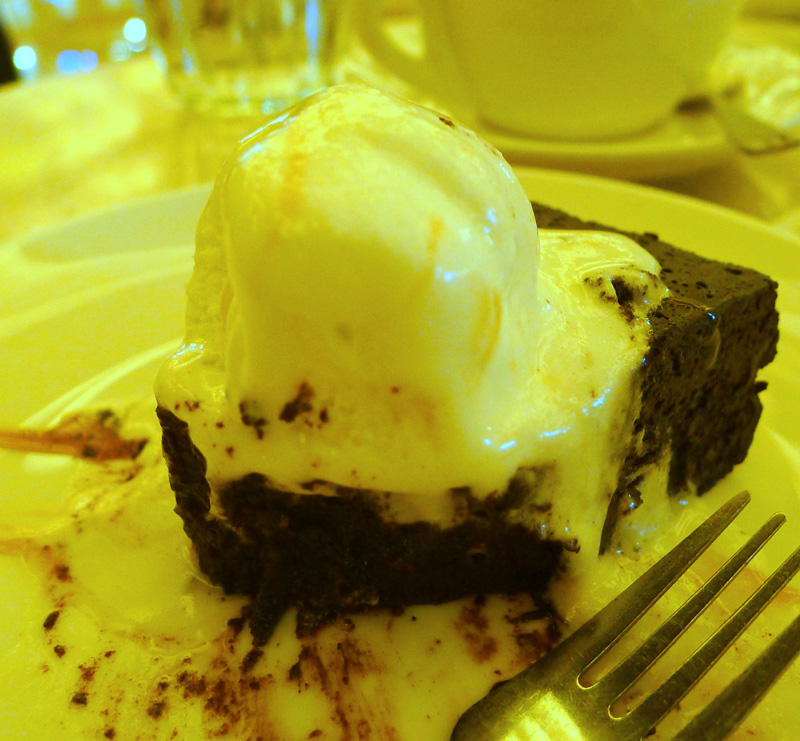 The bistro is located in an open area that is illuminated by these "Lord of the Rings"-inspired ceiling lights.   Hence, the yellowish finish of the pictures.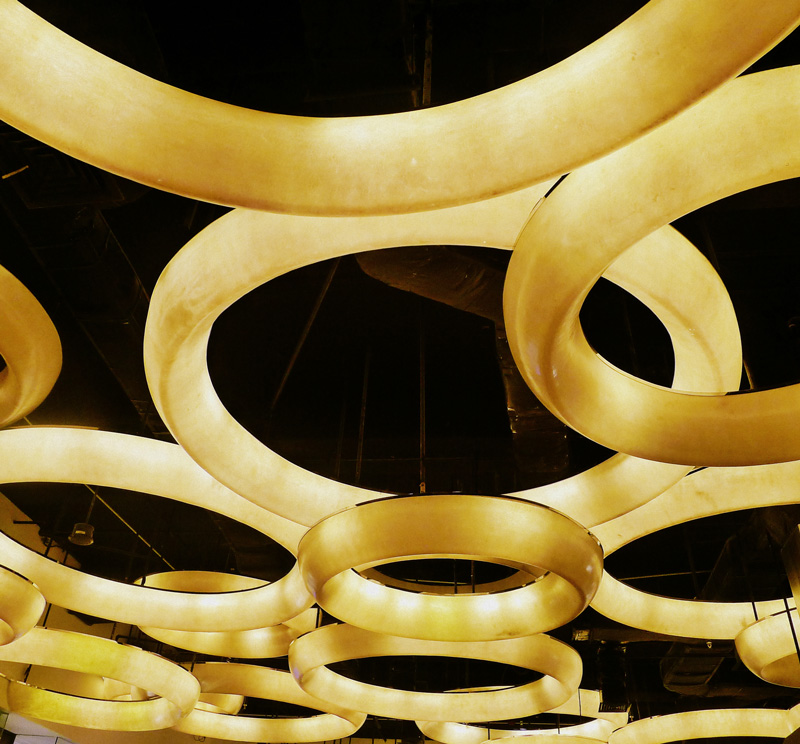 Do try the Flourless Chocolate Cake at Brida Bistro – it's going to become your favorite, I promise!
Meantime, please bear with me as I continue to move in stuff from my old old to the new, bigger and better one.   Some widgets are still missing and my previous post lay-outs are in dire need of realignments.   Still a lot of work to be done here but I'm having fun!