Like most of you here, I have bought numerous types of face masks to protect myself and others from #covid19.  Wearing of face mask is mandatory here in our city, and while I am very comfortable wearing the 3-ply surgical masks, they cannot be reused and have to be disposed of immediately after wearing.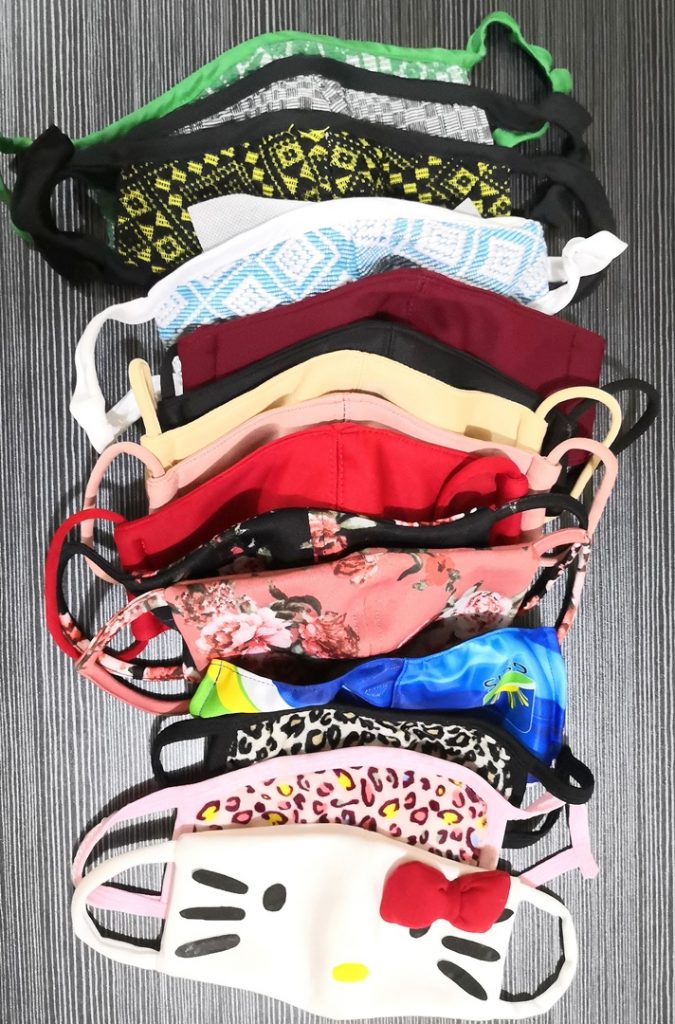 At the start of #ECQ lockdown here in Manila, the supply of these surgical masks immediately dwindled so they became very costly to buy.  We were able to get some but with the prolonged quarantine I had to be practical and consider fabric face masks because at least they can be reused many times over!
Almost 5 months have passed since we started the face mask habit and look at how many face masks I have collected already, ang dami na!  No guilt there though; nowadays, facial covering is like an underwear – you cannot go out without wearing one!
The first fabric face masks I bought were actually very simple but with cute animal prints, hehe!  At that time, hindi pa uso yung face masks with pockets for the filter cloth or paper, which are supposed to provide added layer of protection.  This one is made of plain cotton lang.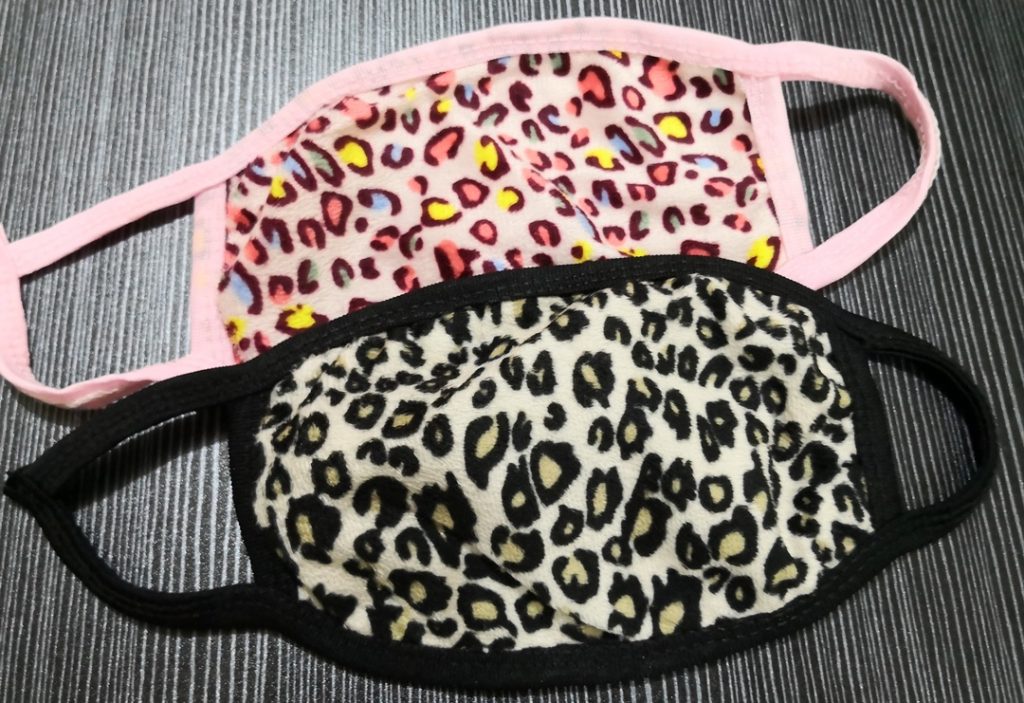 Nonetheless, these animal print face masks protected us while we were in Kyoto last February.  They were perfect for daily use, and every night after going back to our hotel I will go hand wash them and leave them to dry overnight.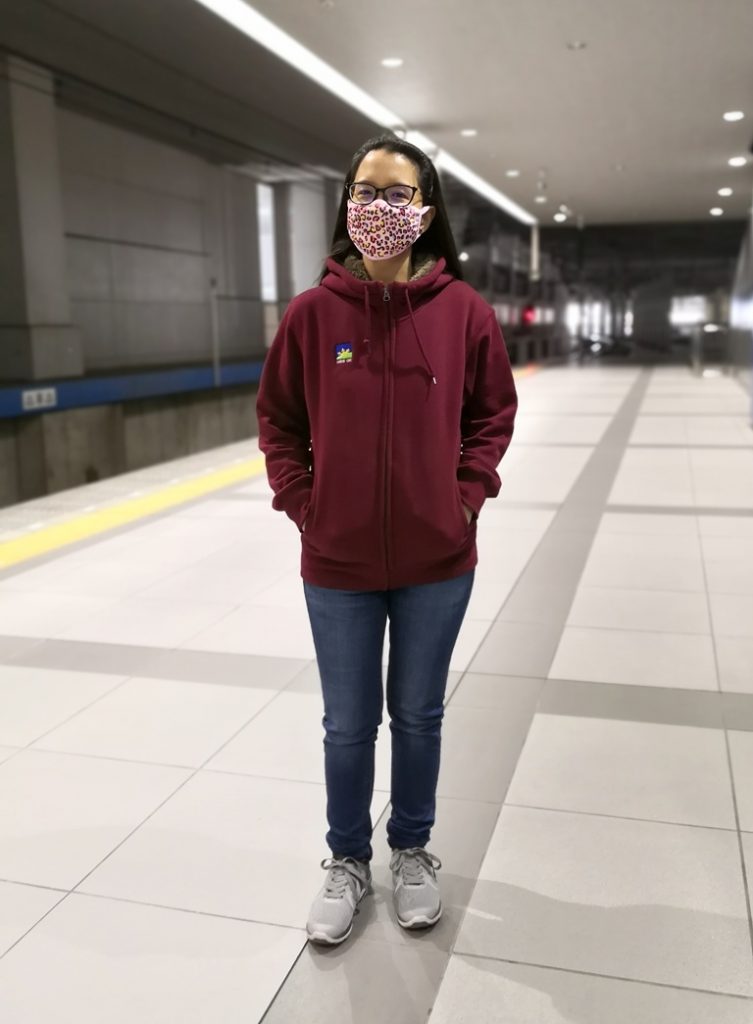 Back in Manila, when the stricter lockdown was implemented in 2nd week of March, I started looking na for a more durable, full coverage, perfect-fit fabric face masks.
AJ saw and bought these Inabel handwoven face masks from @styleanaph, which have a big compartment for the filter insert.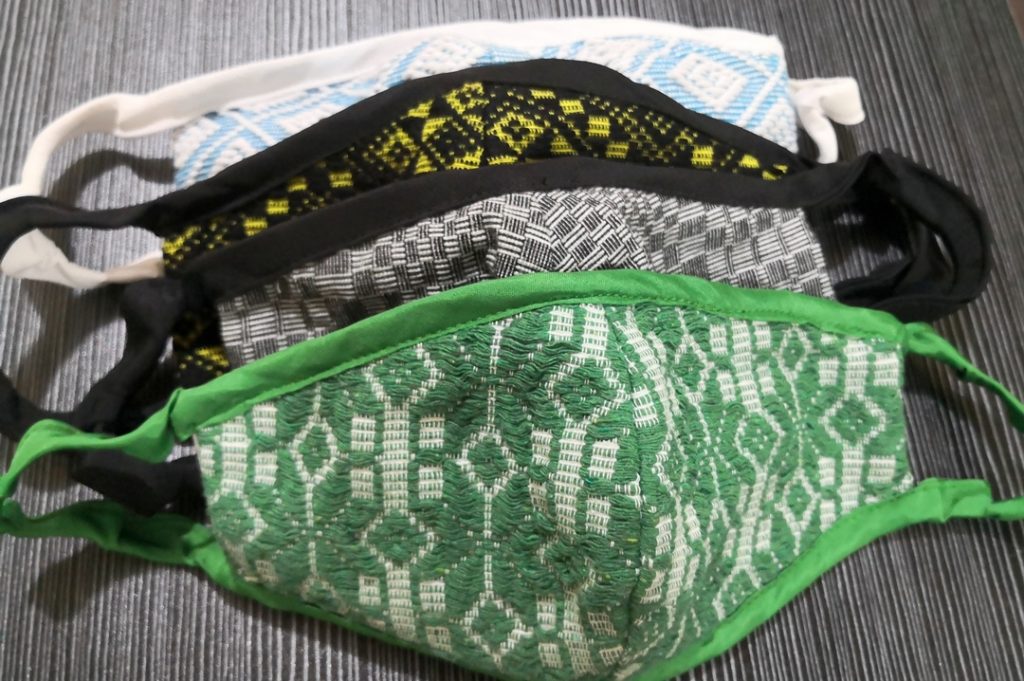 They're really nice, and the size is just right to fully cover my nose and mouth.  I alternate between coffee filter paper and washable polypropylene cut-out fabric as insert.    However, it's a bit pricey at Php300.00 each.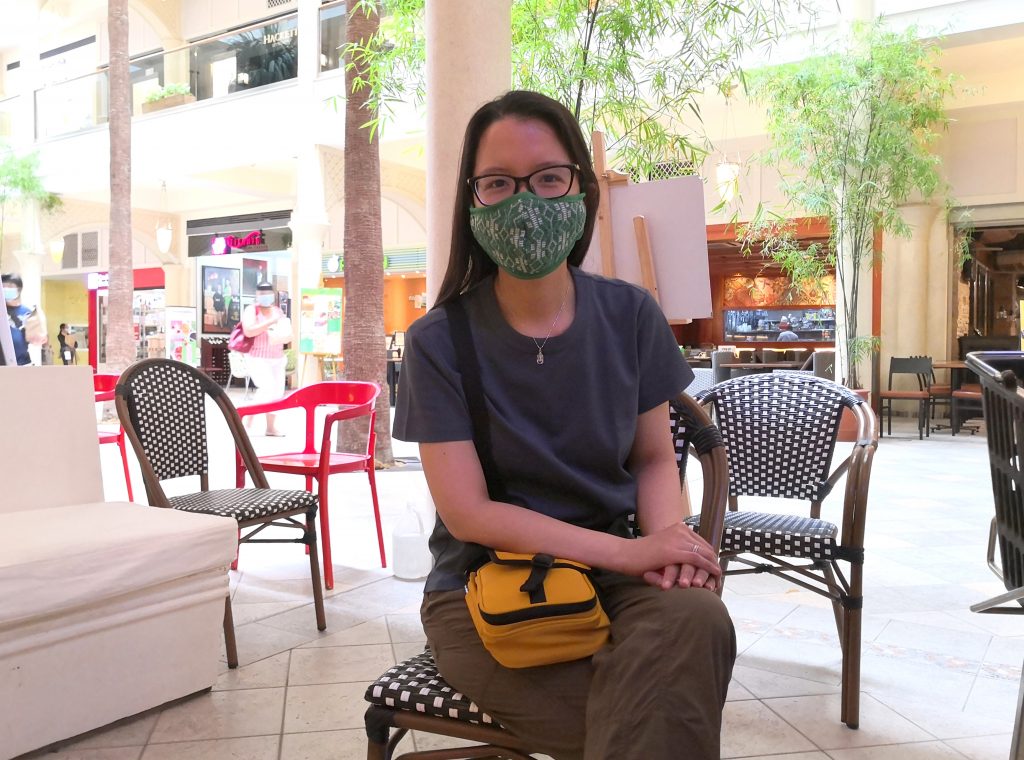 Then I read that neoprene masks can help stop the droplets that may carry the virus, so I ordered these neoprene masks from eika.ph.  Ang dami kong inorder from them because they're cheap (Php300.00 for a pack of 3 or 5, depending on the style) and I also got some for my mom and my brother in Cebu.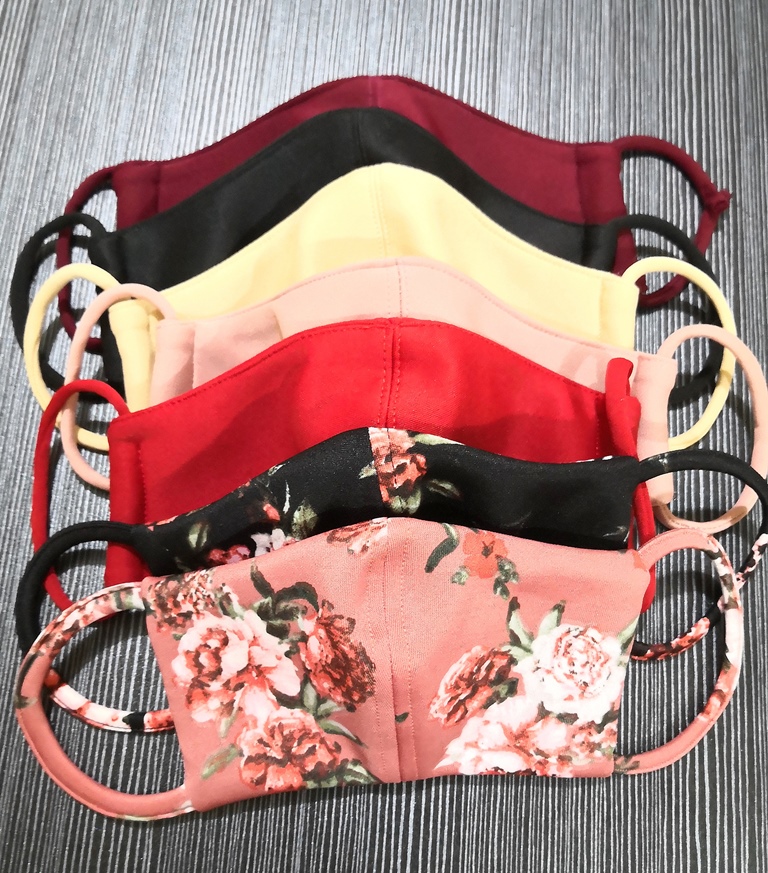 Unfortunately, I had issues with their neoprene masks.   Iba-iba ang design and sizes ng masks.  I don't understand why they have to make differently sized ones; more prone to ordering errors.  Also, their customer service is a chatbot so it's difficult to communicate with them.  Mura nga ang face masks nila but the quality is hit-and-miss.
I also have this Hello Kitty face mask given to me by a friend.  But it's a kid size so medyo mahirap huminga!  Pang-pictorial na lang muna sya, hihi! I plan to repair it soon to widen the ear loops. It's really nice and cute; also made of neoprene fabric and has a pocket inside for filler inserts.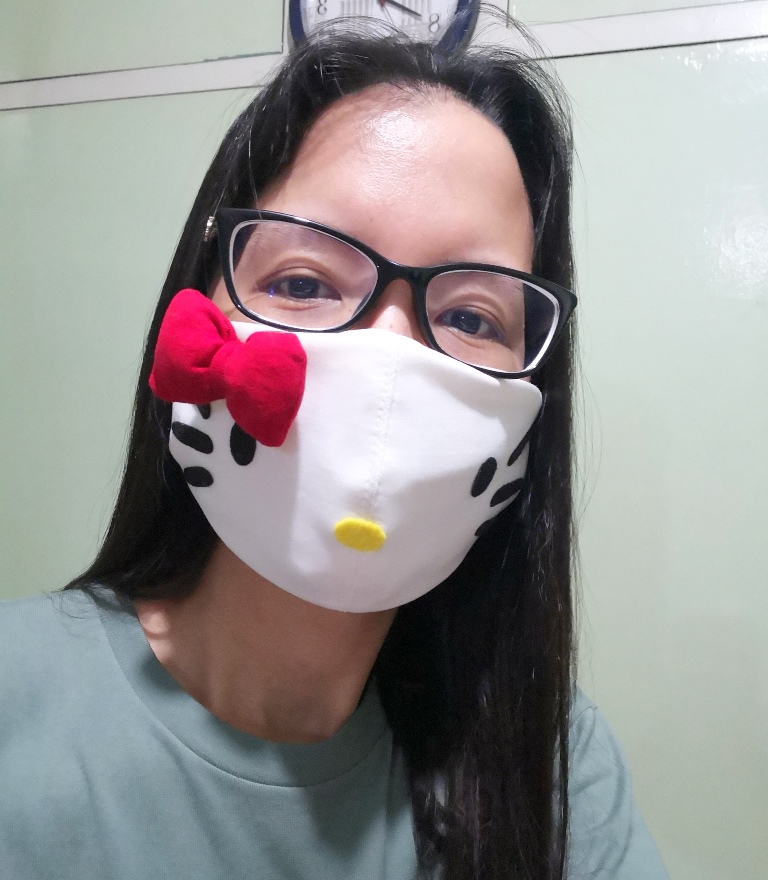 I also bought KN95 standard masks (with and without valve) that can be re-worn up to 3x, if you are using vaporized hydrogen peroxide or UV light to sterilize them.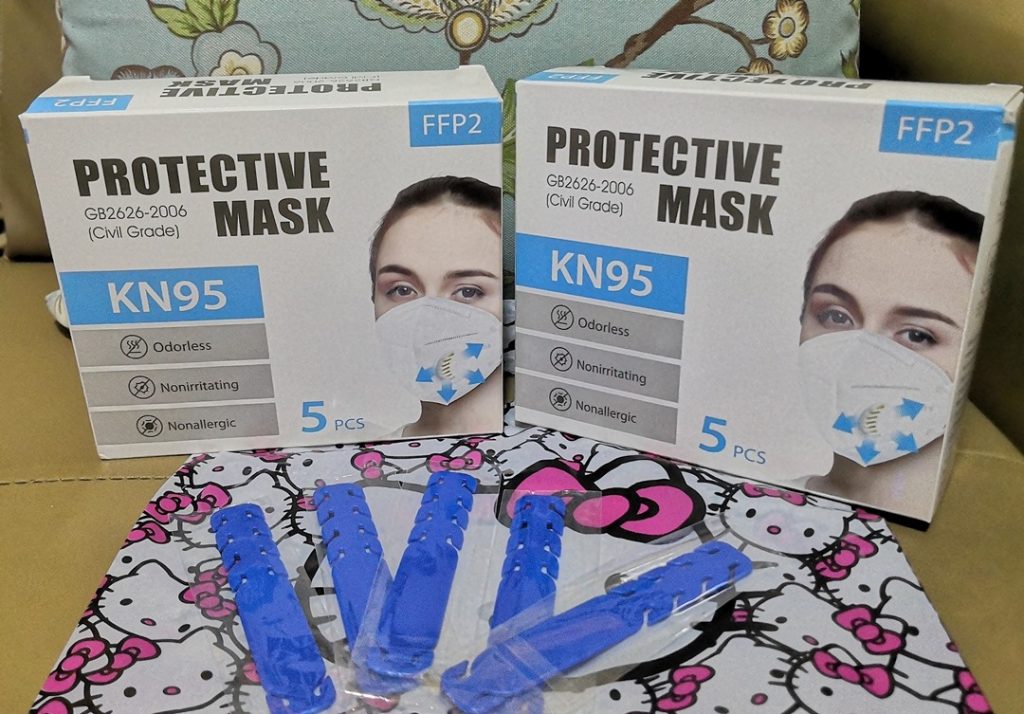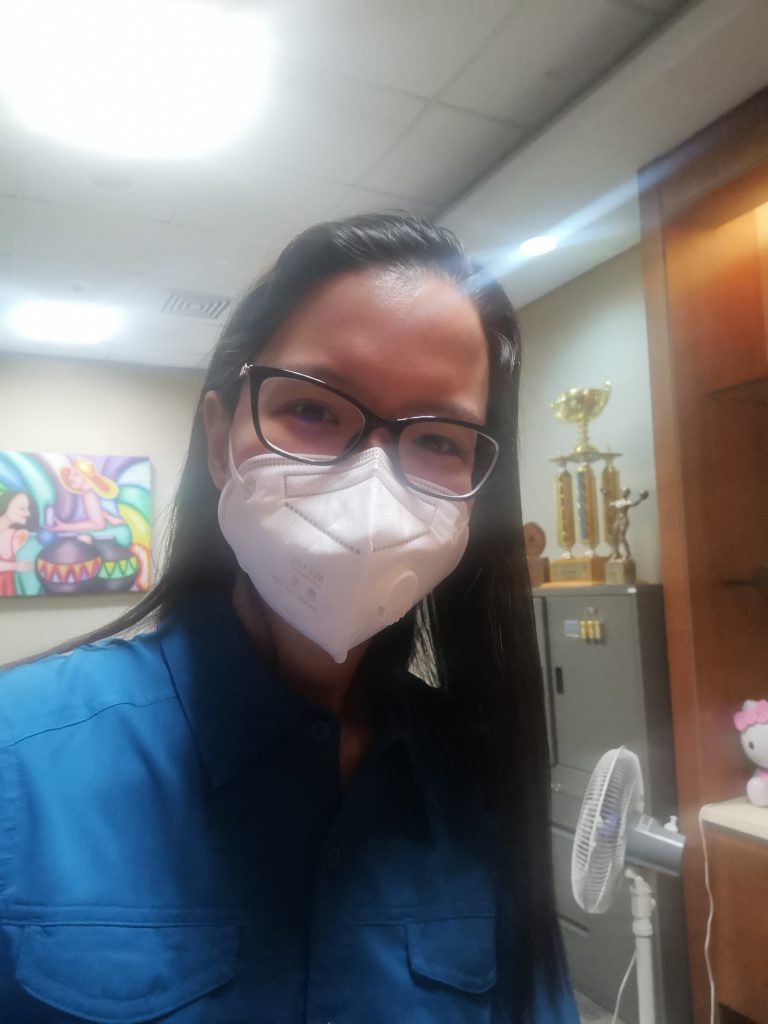 Good thing I have my UV Care pocket sterilizer that's very useful for when I go out, and now I use it for sterilizing face masks too.
Among the face masks I've worn, it's the KN95 that I actually like the most because of its shape; it doesn't 'hug' your nose and mouth the way regular face mask does.  The semi-cone shape of KN95 mask means that I can speak and breath more 'normally'.   Too bad I have stocked on those with one-way valves when I learned that they're not ideal to wear pala.   I  prefer them over the no-valve ones for obvious reasons: No heat build up inside the mask and it felt more natural to breathe and speak in them.
I still use them but only if the place I'm going to is an open space and is not crowded.  But definitely, this kind of mask is not to be worn in hospitals, offices (especially if you are reporting for work and will converse with other people) and other enclosed places for a prolonged period of time.
My ideal face mask is one that's shaped like KN95 (but no valve of course), and is washable, reusable and durable.
And I think I have found "the one" with Heyjow x Zarah Juan – Malaya Mask: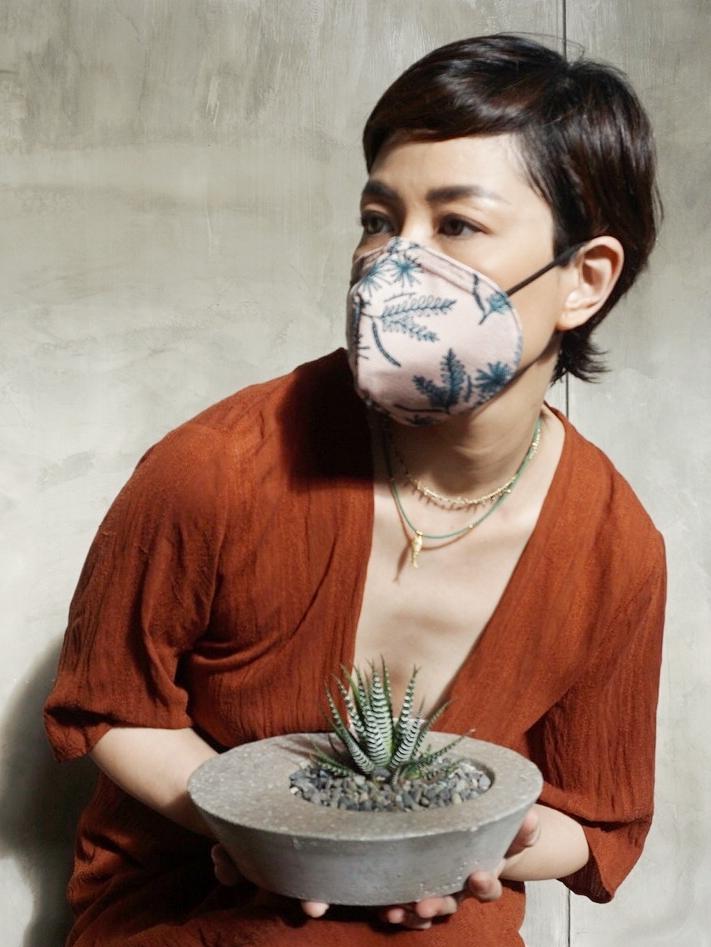 I instantly fell in love with the shape, color and design of these Malaya Masks.  Not bad at Php1,200 for a set of 3 (or Php400.00 each), considering KN95 masks ito which is what I really like.
I placed my order online and the goods arrived last week.  Oh, they're so pretty!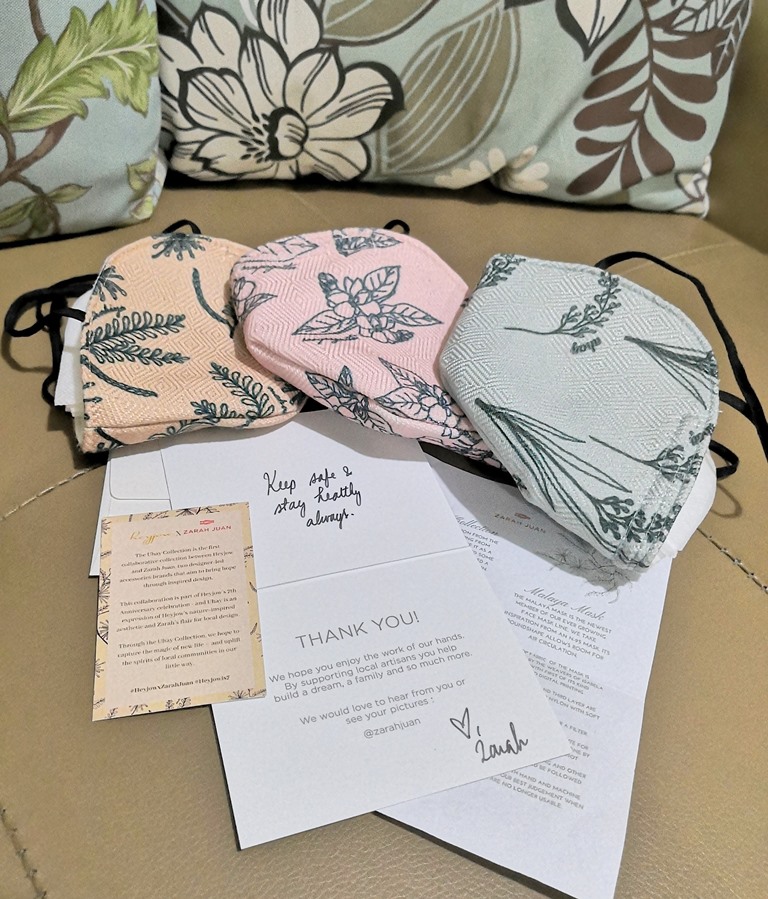 The price includes FREE reusable filler inserts so it's actually a good deal.
I have tested it already (after washing and disinfecting) and it fits like a glove!  Not to mention the design is also very dainty and feminine.
But what I like most about this is that I can talk comfortably with the mask on, and hindi sya nababa even if I keep on talking.  Yun pa naman ang pet peeve ko ngayon, yung hahawakan yung fabric face mask to fix it and cover back the nose.
So I'm really, really happy to have come across the Malaya Masks designed by Zarah Juan (thank you Edel for posting about this brand!).  Their design does not only make me feel good (not irritated, k'se hindi sya nababa); I can wear it comfortably in conversations, too!  And they are also made of durable fabrics (check out their top fabrics HERE) so we can reuse it many times over and for a long time (err…. hopefully not!).
How about you? Have you found the perfect fabric face mask for you? Do share!