Today is the last day of 2018, and I chose to write about my best dining experience this year – at Wolfgang's Steakhouse, Resort World Manila.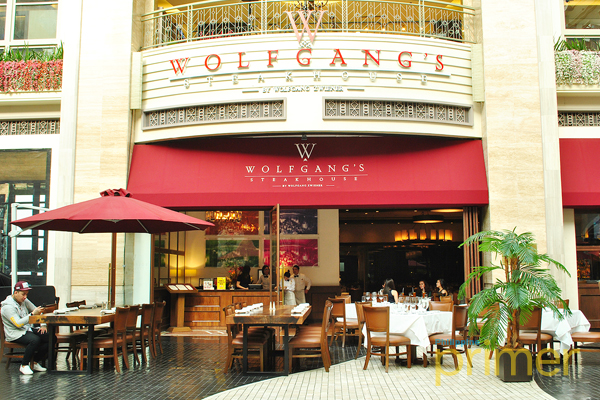 AJ and I dined here last December 15, sort of an advance Christmas celebration, and a much deserved gift to ourselves – for surviving a difficult and challenging 2018.
Our "date" at Wolfgang's was actually unplanned; we had an overnight staycation at Belmont Hotel and Resort World Manila (RWM) is just a walking distance from the hotel.  The plan was to have dinner at RWM (I was thinking Italiani's) and then I saw the restaurant.  We were dressed very casually (naka-loose jeans and sandals lang!) and I just asked about the menu.  The menu attendant was very helpful; and even though pang-McDo ang attire namin that night we were treated like VIP clients, especially when I told them that it's our first time at Wolfgang's.   Truly, it's the little gestures like this that makes a lasting impact to me and which made me finally try it that night.  After all, this has been in my bucket list!
Anyway, they recommended the prime steak in the house: the U.S.D.A. prime, dry aged porterhouse steak for two.  It was hugggeee, and smelled so good!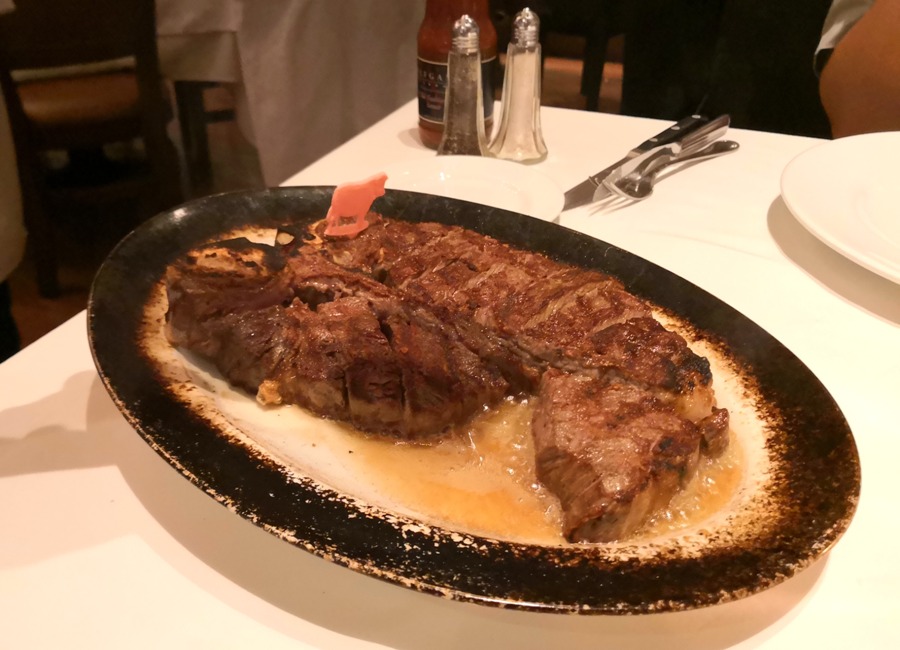 We skipped the appetizer, but ordered grilled asparagus and steak fries as sides.    The steak fries was especially good!  Steak and fries has always been my favorite combo.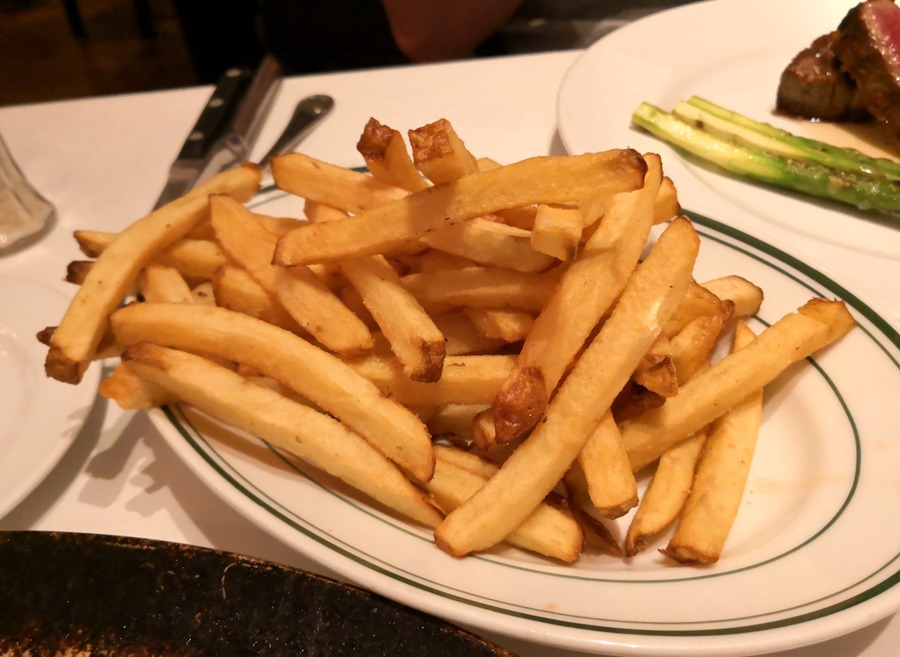 We ordered our steak medium rare, and it came out with a beautiful pink color at the center.  The attendants gave us warm plates and carefully arranged the steak slices and asparagus on our plates.   Oh my, sa itsura pa lang, alam mo nang masarap!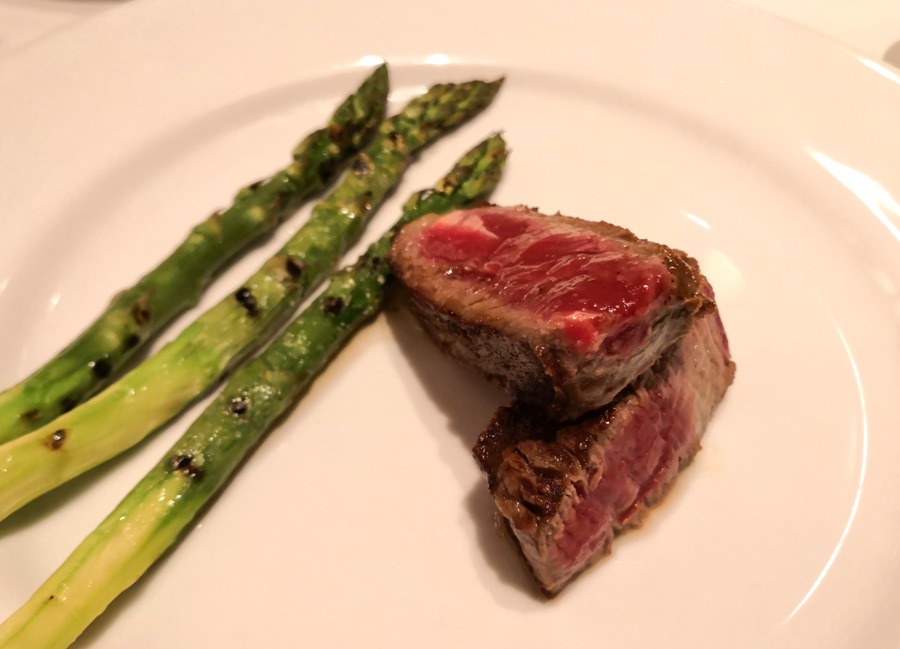 Of course a good steak must be paired with a good wine.  They recommended that we try the Lamadoro Primitivo di Puglia – deep ruby-red and intensely perfumed wine that opens with dark fruit aromas of plum and cherry with a hint of vanilla.   AJ and I had a glass each, which we savored until the last drop.
We savored every bite of the steak, but couldn't finish the last 3 slices anymore (nahiya pa, hehe!).    We just had them packed together with the leftover fries, so we were able to have an extended steak meal at home the next day.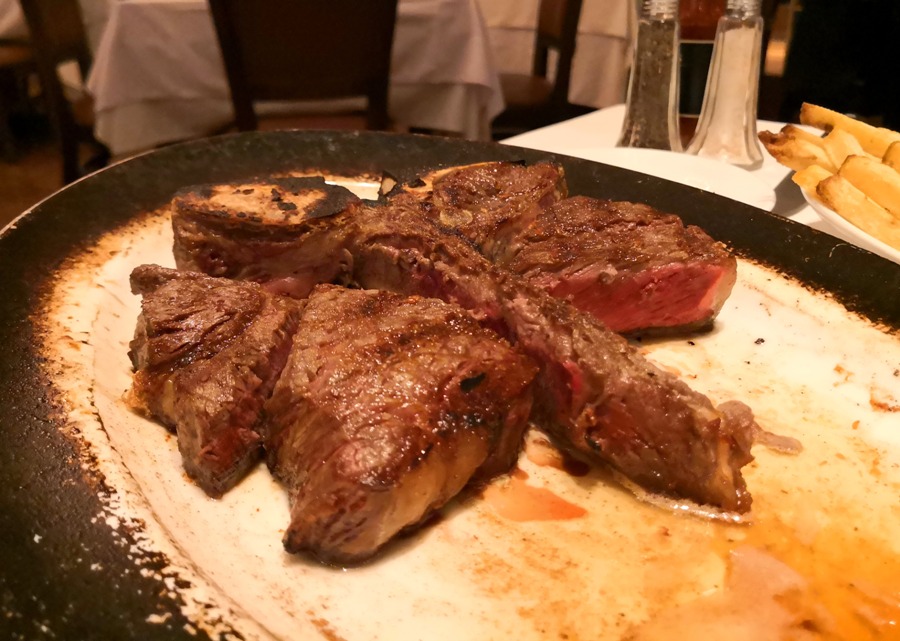 Ganito pala ang pakiramdam ng kumakain sa isang fancy steak house, hihi!  It is, at first, intimidating but the warm hospitality of the Wolfgang staff made us feel right at home, and their helpful recommendations made our first meal at Wolfgang's truly memorable and so worth the wait (and hefty price!).
Wolfgang's Steakhouse  |  Resort World Manila  |  511-7009